---
Blackstar FLY 3 BASS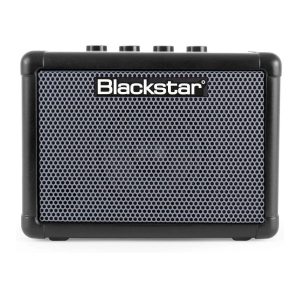 On-Board Compressor
MP3/Line In For Jamming Along Or Listening To Music
Emulated Line Out
Ampeg BA110V2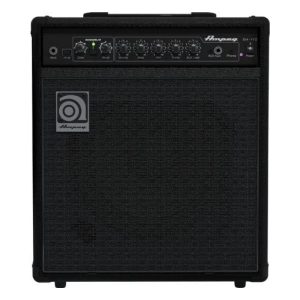 10″ Ampeg Custom 10 Speaker
1/8″ Stereo & 1/4″ Mono Auxiliary Inputs With Level Control
1/8″ Headphone Output
Hartke HD500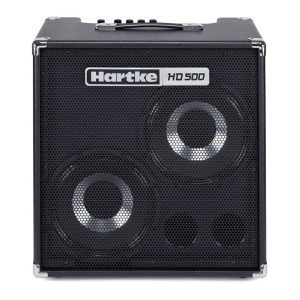 Neodymium Magnets
Two 10″ HyDrive Paper/Aluminum Hybrid Cone Drivers
3-Band (Bass, Mid, Treble) EQ
Orange OB1500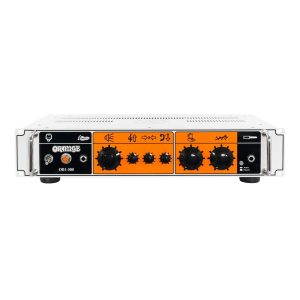 Suitable For 19 Inch Cases (2U)
The OB1's Highly Responsive Active Three-Band EQ
Bass And Middle Controls
Valeton TAR-20B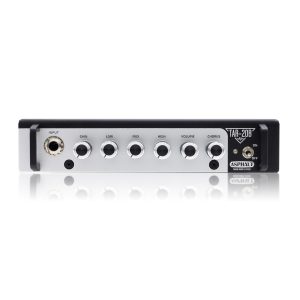 4/8 Ohms Speaker Output
AUX IN & Phones Jack With Cab Simulator
Audio Interface Or PA System
---
Choose the Best Bass Amp for Metal
Customer's Choice: the Best Rated Bass Amps for Metal
33 users answered this survey. Please help us improve this review!

33.33% of users selected Blackstar FLY 3 BASS, 39.39% selected Ampeg BA110V2, 12.12% selected Hartke HD500, 15.15% selected Orange OB1500 and 0% selected Valeton TAR-20B. Every month we analyze your answers and change our rating.
---
As a bassist, you're probably used to playing with the amp on the ground and your head facing down. This is great for some styles of music, but not so much for metal. For those who like heavy bass tones and feedback from their amplifiers, it's important to find an amplifier that will fit your needs!
A bass amplifier is a piece of electronic equipment that converts the sounds of a bass (or other low-pitched) instrument into audible sound. The bass strings generate audio vibrations, which are converted to electrical signals by the bass' pickups and processed by the amplifier, before being sent out through the speaker of the amp [1].
Bass amps are an essential part of metal music, with the perfect bass amp capable of making or breaking your sound.  With plenty of options on the market, it is important to know what you're looking for when choosing a bass amp.
Blackstar Fly 3 Bass Mini Combo Amplifier – the Editor's choice!
The Blackstar Fly 3 Bass Mini Combo Amplifier is the perfect
practice amp
for bass players of all levels. It packs a surprisingly loud and variable tone into a small, portable package, perfect for taking to band practice or gigs.
The clean and overdrive channels let you dial in your sound, while the onboard compressor ensures your playing stays consistent even at high volumes.
The MP3/Line In jack lets you jam along with your favorite songs or practice along to recorded music, and the emulated line out jack provides a headphone-friendly signal for silent practice or recording.
You can even power the Fly 3 Bass Mini Combo Amp using six 1.5-volt batteries, making it easy to take with you wherever you go.
The Blackstar Fly 3 amplifier is perfect for anyone who wants a lot of power in a small package. This amp delivers three watts of pure bass tone, with both clean and overdrive channels available. You also get an onboard compressor and patented ISF (Infinite Shape Feature), making it easy to dial in the perfect sound.
---
Ampeg BA110V2 40W 10-Inch Bass Combo Amplifier – the best for durability!
The Ampeg BA110V2 10-inch bass combo amplifier is perfect for beginning bass players, as well as experienced musicians who need a small, portable amp.
It offers 40 watts of power, which is plenty to get your groove on. The 10-inch Ampeg Custom10 speaker provides clear, powerful sound, and the integrated 3-band EQ lets you fine-tune your tone.
There's also a bass scrambler overdrive for the extra punch when you need it. The BA110V2 also features a sound reinforcement monitor's angle that makes it easy to hear yourself onstage. Additionally, it's affordable so you can keep your wallet happy too.
This powerful 40W 10-inch bass combo amplifier is perfect for your next gig or practice session. It features an integrated 3-band EQ, bass scrambler overdrive, and sound reinforcement monitor angle, so you can customize your tone to perfection. Plus, the affordable price tag makes it the perfect choice for any musician on a budget.
---
Hartke HD500-Bass Combo – the best for portability!
Are you looking for a lightweight bass combo that's powerful and portable? Look no further than the Hartke HD500! This Class D combo amp weighs in at just 35 pounds but delivers 500 watts of power.
Additionally, it has two 10-inch HyDrive paper/aluminum hybrid cone drivers for clear, crisp bass tones. The Hartke HD500 is also incredibly shallow in depth, making it easy to transport without having to worry about adding casters.
And if you need to take your amp with you on the go, the single strap handle makes it easy to carry. Finally, the Hartke HD500 comes with a 3-band EQ so you can dial in your perfect tone.
The Hartke HD500 Bass Combo is a lightweight Class D combo amplifier that weighs only 35lb and can produce 500 watts of power. It features two 10-inch HyDrive paper/aluminum hybrid cone drivers for clear, crisp bass, and has a 3-band EQ for dialing in your sound.
---
Orange OB1500 Bass Guitar Amplifier Head – the best power!
Introducing the OB1500
Bass Guitar
Amplifier Head – a powerful and versatile bass amp head that offers a satisfying spectrum of drive tones, great clean settings, and well-voiced EQ.
The OB1's highly responsive active three-band EQ has been meticulously voiced for maximum effect with minimal fuss, letting you fine-tune your sound to perfection.
And with its rugged power coated steel chassis and classic 'pics only' styling, the OB1 Series is as good-looking as it is sounding.
This amazing bass amplifier head is armed with a highly responsive active three-band EQ, which has been meticulously voiced for maximum effect. Additionally, the rack-mountable design makes it perfect for use in 19-inch cases.
The Orange OB1500 Bass Guitar Amplifier Head is a wonderful choice for those who want to find the perfect spectrum of drive tones. You'll love the great clean settings and well-voiced EQ. Plus, the active EQ makes it easy to control your sound. And don't forget that this amp is rack mountable!
---
Valeton Bass Guitar TAR-20B Amplifier Head – the best for live performance!
Valeton Bass Guitar TAR-20B Amplifier Head – want the tone of a
tube
amp with none of the hassle? This 20-watt head is perfect for bassists who want classic analog tones in a small and simple package.
With its pure preamp design and super-wide tonal range, this head can handle any gig you might have, from small clubs to large venues.
And it's even compatible with 4- or 8-ohm speakers, so you can easily find the right cab to suit your needs. In addition, the built-in chorus effect will add extra dimensions to your sound, while the FX loop lets you hook up other effects for even more sonic possibilities.
Whether you're playing live or in the studio, this amp gives you the power to create sounds and responses that will make your listeners sit up and take notice. And don't worry about running out of volume – the TAR-20B can handle anything short of a live performance. So hit the ground running with Valeton's Bass Guitar TAR-20B amplifier head!
---
The Buyer's Guide
Main Features:
Combo vs. Stack Amps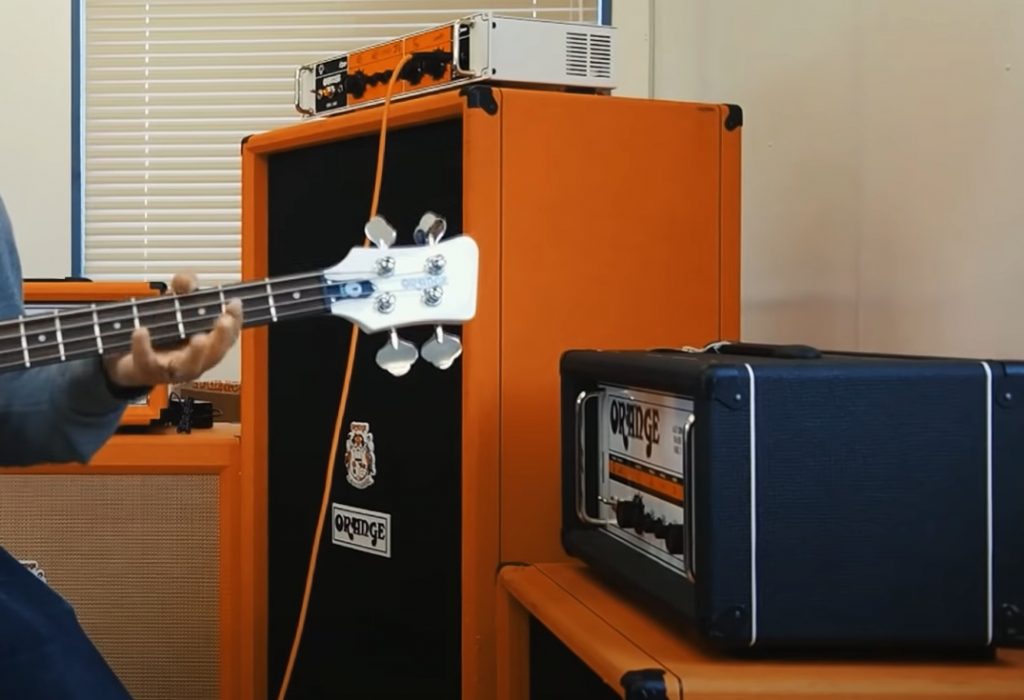 If you are in a band that plays gigs all over the city, combos are highly convenient. Combos aren't light, but if you can carry them to your car yourself, they'll fit. Some musicians dislike hefty combos and would prefer to carry lower weights even if it means making two trips.
Combos may be the ideal choice for you if you like simplicity. Combos sing to your music since they are less complicated to use. Because you don't have to worry about speaker cables, impedance, or which head goes with which cab, combos are a lot easier. With a large number of speaker combinations and amplifier types accessible, you can discover the right sound in a combo for your songs, no matter whether they're western or heavy metal.
In most cases, combo amps are powerful enough for the average guitarist in a band. They're perfect for parties and may be connected to the club's internal PA system. If there is no PA system, you are most likely playing at a venue that is small enough for the combo amplifier to handle. Even if it's just a little larger, all you have to do is put your combination amp a few feet above the ground (if you aren't on stage) and your sound will carry well.
While combo amplifiers have fewer features, stacks give you versatility when it comes to your configuration. You may combine a variety of designs. This also implies that you may wind up spending more for similar sound quality because you may pick which head and cabs you want to purchase and enjoy some very high-end equipment.
Back in the day, full stacks were fantastic since PA systems were not too powerful and you had to broadcast your music to the whole audience. However, modern PA systems at concert venues are better designed and generally sufficiently loud to project the entire band sound, unless you're at an arena where you'll want to have many rows of stacks roaring out the music.
Full stacks are the most stunning configurations at concerts, but we must acknowledge that they are also the coolest. The row of amplifiers and cabinets stacked up looks incredible. Although, in many cases, just a few of them are utilized while the rest are there for show. Guitarists who want to sound louder on stage prefer having a few more cabins.
The amazing tonal effect of big stacks is difficult to match with any other amp configuration. They're ideal for a guitarist in a band because they're loud enough for both rehearsals and performances. A 100-watt head may be readily amplified through four speakers in a 4×12 cabinet. However, even this much sound might be excessive.
Overall, stacks may appear nice and project a good sound, but combo amps are less complicated to use and produce better sound [2].
Tube vs. Solid State Amps
On a fundamental level, the distinction between tube and solid-state amplifiers is straightforward: tube amps utilize vacuum tubes to amplify a guitar signal, whereas solid-state amps employ electronics to do the same. However, it's the audible distinctions that entice guitarists to explore both amp types, not the technical specifications.
The warm sound is especially appealing when those vacuum tubes are overloaded, resulting in a warm distortion sound known as overdrive. Of course, there are plenty of overdrive pedals on the market that try to recreate this tone.The sound of solid-state amps is largely determined by the amp's exact circuitry. Solid-state amplifiers, despite their reputation, have certain advantages that many musicians desire [3].
Benefits of Solid-State Amps
More durable

. Vacuum tubes are composed of glass, so there's always a chance they'll break. Solid State amplifiers are inherently more durable since to their circuitry-based amplification technique;

Less expensive

. The greatest benefit of solid-state amps maybe their low cost, as they typically are far less expensive than tube amps;

More sound options are available

. In recent years, solid-state amplifier producers have started to include built-in effects into their amps rather than after-market ones. For some guitarists, this eliminates the need for any additional effect pedals;
Benefits of Tube Amps:
Response

. In addition to the tone and overdrive benefits, many guitarists appreciate tube amps because of their response. This implies that vacuum tubes can produce various sounds depending on each guitarist's playing style, resulting in two distinct styles from two different musicians utilizing the same amplifier. Solid-state amplifiers are typically crisper and don't react as well to a player's playing style;

Good clean sounds.

Some musicians appreciate tube amps' warm, clear tones, which can be completely clean with a light playing and then slightly distort on a highly accentuated note. Some gamers, on the other hand, desire a crisper sound regardless of how hard they play and thus choose solid-state equipment;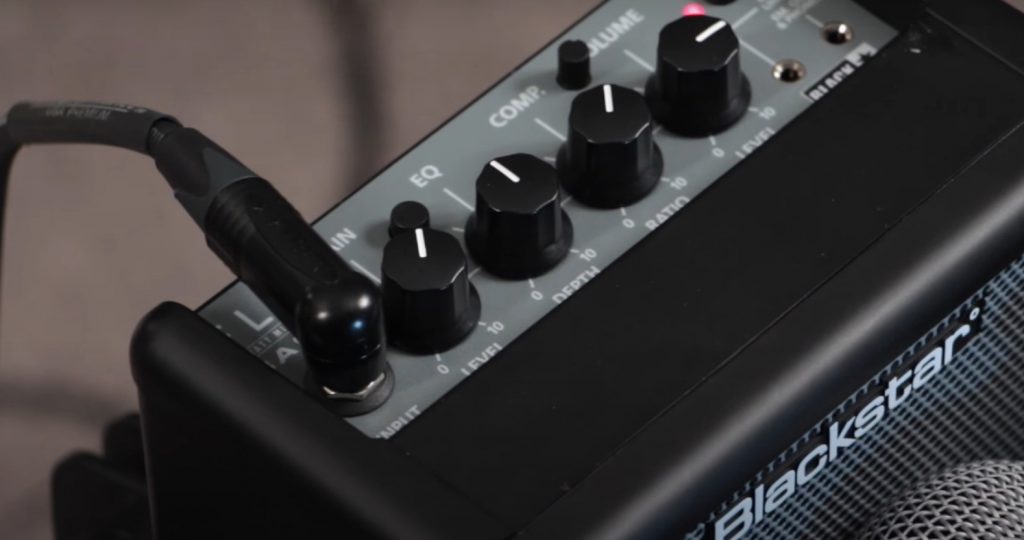 Wattage Range
To function effectively, most guitar amplifiers require between 15 and 100 watts of power.
A variety of small practice amps are at one end of the spectrum, while large tube amplifiers employed for a gig playing are on the other. Wattage varies considerably with regard to size and design among bass amplifiers.
There are numerous causes for the required increase in wattage, but the most important one is the presence of low-frequency noise.
Every instrument has a fundamental frequency range where the majority of its tones exist. A bass guitar's fundamental frequency range is between 60Hz and 1kHz, excluding anomalies such as alternate tunings, pedals, or modifications to the instrument.
In standard tuning, the majority of the most common frequencies generated by a bass guitar reside in the low end. The bass takes up the low-end frequency region in comparison to an electric guitar in standard tuning, but it is more frequently played in the middle and high frequencies [4].
Strike a Chord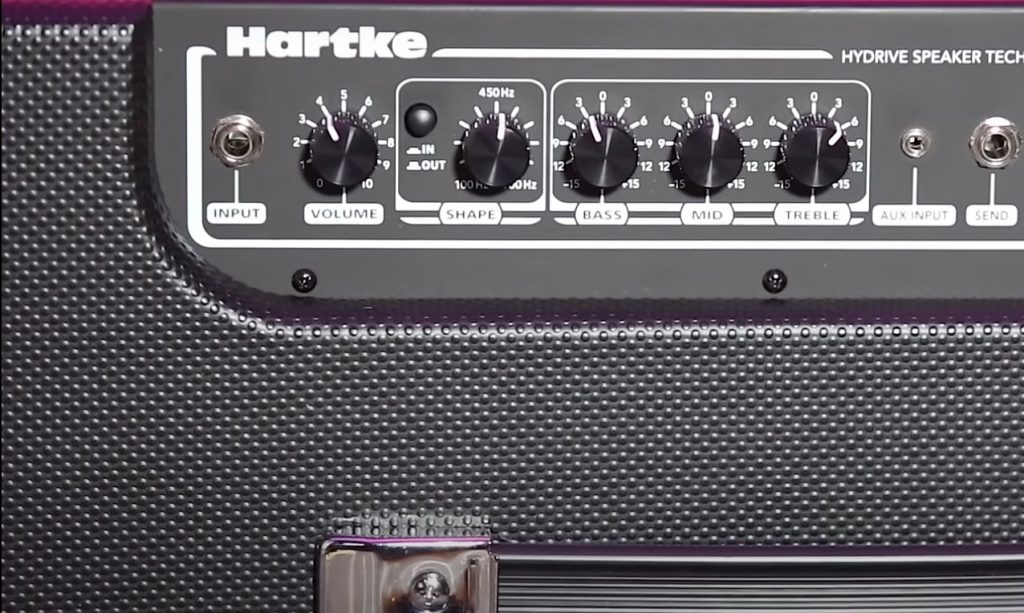 With the right amp, a bass guitar can also be played in higher registers. The exception to this is when playing melodic styles such as jazz or folk – these genres commonly require that the instrument stay exclusively within its fundamental range. 
Bass amps should provide power and clean sound with maximum flexibility for any music style (Jazz, Rock, Funk, etc.) and it would seem there are only two kinds of amplifiers: tube and solid-state. 
High Power of Bass Amps
Good bass amps should provide an ample supply of power so you do not have to worry about pushing your amp beyond its limits. A good metal bassist will push their amplifier into distortion if they need more volume, but it is always nice to know that your amp can handle the job. This threshold depends on how much headroom a specific amplifier has and what kind of speakers are powering them. Generally speaking, 100 watts for solid-state amplifiers or 50-100 watts for tube amps is considered adequate enough considering most venues won't be blasting music at ear-splitting volumes any time soon. 
EQ Features of Bass Amps for Metal
When looking for a bass amp for metal, you'll want to focus on amps with features that will help you get the most out of your tone. EQ is essential for shaping your sound, so look for amps with powerful and versatile EQ controls. Additionally, you'll want an amp that can produce plenty of distortion to help you achieve the aggressive sound that metal fans crave. 
To help you dial in a nice sound, most bass amps include control over bass, middle, and treble frequencies. Some versions provide more advanced controls such as parametric equalizers that split the amp's output into more frequency bands for finer, more nuanced tone shaping. 
Some amps have a bright switch that can be used to enhance the clarity of your sound. Other specialized tone controls include contour and shape circuits. You'll also come across bass heads with EQ settings that are tailored to replicate specific vintage bass tones or match certain music genres.
Portability
One of the most important features you should look for in a bass amp is portability. If your band plays lots of different venues, it's crucial that you're able to easily transport your equipment from place to place.  Look for amps that are light and compact, so you can easily carry them from gig to gig.
Connectivity
Another feature to look for in a bass amp is connectivity. Bass amps should have plenty of inputs and outputs so you can plug your equipment into the amplifier without having to rearrange your setup every time you play at a new venue. 
Look for an amp that has USB capabilities, as well as Bluetooth technology that will allow you to easily connect devices such as smartphones or tablets. 
Speakers
When it comes to choosing the finest bass amps for metal, one of the most contentious and discussed topics is the size of the speakers. A bigger speaker cone will typically produce a more booming sound with more bass generation than a smaller cone.
The ability to play complex, driving lines is far more important for many bassists than loud dynamics. When the tempo rises, an amp with numerous 10-inch speakers will offer you powerful dynamics and clarity in the front of your attack, preventing your sound from getting muddied while also maintaining the rhythmic intensity of your phrases.
Guitarists are most likely to select 12-inch speakers since they believe they offer the best balance between power and accuracy, which is why this size of the speaker is a good option for bassists as well.
Another approach to achieve the best balance of dynamics and clarity is to combine several speaker cabinets with your amplifier [5].
Cabinet
The two things to consider when purchasing a cabinet are impedance and wattage handling. Impedance (sometimes known as resistance) is the amount of opposition offered by the speakers to the amplifier's power. 
The minimum ohm load that an amp can handle is 4Ω or 8Ω, at which point it will push the greatest amount of wattage (unless they specify that they can produce the same wattage over multiple ohm loads, but this is uncommon for instrument amplifiers).
Because it would surely cause your amplifier to fail, a cab with a resistance lower than your amp's minimum ohm load is out of the question.
It is possible for an amp's wattage to be advertised, but it isn't always the case. If you had an ideal amplifier in a perfect world (i.e., an imaginary amp in a perfect world), the wattage would fall by the same proportion as the ohm load rises.
The general guideline for wattage management is straightforward. Get a truck with more wattage than your amplifier can output. This is an excellent method to ensure that your speakers remain safe, even when you're playing at high volumes. Expect each cabinet to use around half of the amp's RMS watts [6].
Multiple channels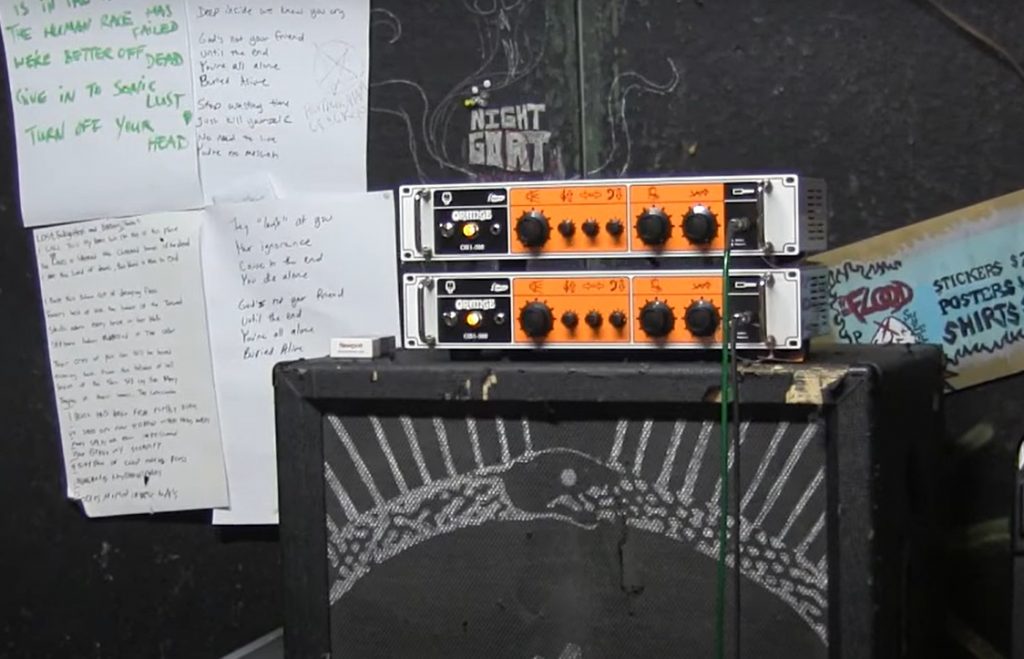 There are various channels, as there are with amplifiers. They're generally labeled as clean and overdrive, giving you the output you need for the sound you want to create. Some versions feature independent channel tone controls that let you transition between two extremely distinct sounds during a performance. 
Bi- or tri-amping your speakers – powering each speaker with a separate channel – can also be accomplished with two or three channels. This method of powering speaker cabinets with multiple-sized speakers frequently employs an active crossover network that divides the amp's output into several frequencies tailored to each speaker [7].
---
FAQ
Is a 100-watt bass amp good?
In loud rock bands, bassists should look for amps with ratings of 300 watts or more. Those in lower-volume groups should consider amps with at least 100 watts of output. If you're a bassist who performs regularly, it's worth investing in a powerful bass amp [8].
Is a 500-watt bass amp enough?
For the most part, 300 to 350 watts should be sufficient for most scenarios. For most bassists, a power level of around 300 watts is a reasonable starting point. You'll need enough power to be heard above the guitar amplifiers and drums [9].
Are bass and electric guitar amps different?
The primary distinctions between a bass amp and a guitar amplifier are the speaker size, power output, amp features, and frequency range. Bass guitars produce low frequencies that move a lot of air. When listening to a bass instrument at a concert, you'll feel the air move more than hear it.
To do this, bass guitar amps use bigger speakers (e.g., 15 inches) and need a lot of power to move them. Because guitars have a higher frequency range than bass guitars, guitar amp designs include smaller speakers (8-12 inches) and various techniques for driving those speakers. 
When you connect a bass guitar to your amplifier, there is a danger to the amplifier's function. Guitar amplifiers aren't meant to drive speakers in the same way that a bass amplifier does.
When you turn up your guitar amp with a bass plugged in, the low frequencies of the bass guitar can quickly saturate your guitar amp's speaker. Small practice amps with small speakers (for example, 8 inches) are meant to drive the speaker in different ways than a conventional amplifier with the same size speaker [10].
How many watts does a bass amp need to gig?
A 100 to a 150-watt bass amp is sufficient for rehearsals and small shows if you want to play loudly; 300 watts is better since it allows the amplifier to push out the same or greater volume with less work and strain. 
A louder amplifier does not have to work as hard, which means there's a lower risk of overheating, blowing a fuse or damaging a speaker [11].
Can you play bass without an amp?
In a variety of ways, the bass guitar may be played without an amplifier. If you're just looking to hear it for yourself, try using headphones or a small bathroom with excellent acoustics. Your computer or an effects pedal can serve as an amplifier if you want to play in the open air [12].
What can I use instead of an amp?
There are 4 methods to play an electric guitar without an amplifier. You may use a PC or Mac, an iPhone or iPad, a micro-amp, or a multi-effects pedal to play your instrument with any headphones or speakers.
It's feasible to get a good guitar tone without an amplifier while playing guitar at home, at band meetings, or on the road [13].
Useful Video: 6 Best Cheap Bass Amps
Final thoughts
If you want to invest in a new bass amp, it is important that you know what type of sound and features are most important for your needs. Metal music experts put together this guide to help explain the different types of amps available so that you can find the perfect fit for your budget and playing style. Whether you play jazz or metal music, there will be an appropriate amp on our list. 
Don't forget to check out the article about how not all amplifiers are created equal! You may also want to read some reviews from other satisfied customers who have bought these products before making a purchase decision. Which one do you think might suit your needs?
---
References:
https://www.masterclass.com/articles/guitar-101-what-is-a-bass-amplifier
https://carvinaudio.com/blogs/guitar-bass-education/guitar-amplifiers-combos-vs-stacks
https://www.sageaudio.com/blog/studio-equipment/differences-tube-solid-state-amps.php
https://stampsound.com/this-is-why-bass-amps-need-more-wattage/
https://www.songsimian.com/best-bass-amp-for-metal-review/
https://www.guitarlobby.com/best-bass-amps/
https://www.musiciansfriend.com/thehub/how-to-choose-the-best-bass-amplifier
https://spinditty.com/instruments-gear/Bass-Guitar-Amps-How-Many-Watts
https://spinditty.com/instruments-gear/Bass-Guitar-Amps-How-Many-Watts
https://guitargearfinder.com/faq/bass-with-a-guitar-amp/
https://www.bassguitarrocks.com/bass-guitar-amplifiers-faq
https://www.guitaraficionado.com/can-bass-guitar-be-played-without-amplifier
https://guitargearfinder.com/guides/play-electric-guitar-without-amp/