---
Dean E09M Edge Mahogany Electric Bass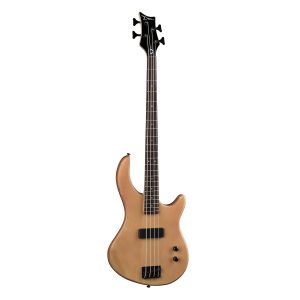 Body Material – Basswood
Bridge System – Fulcrum
Guitar Pickup Configuration – Single Coil
Fender Player Precision Electric Bass Guitar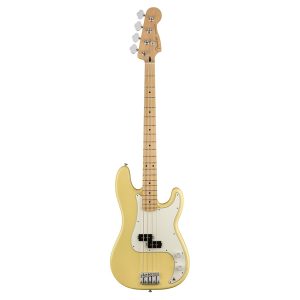 Body Material – Alder
Bridge System – Hardtail Bridge
Guitar Pickup Configuration – Single Coil
Fender Player Jazz Electric Bass Guitar V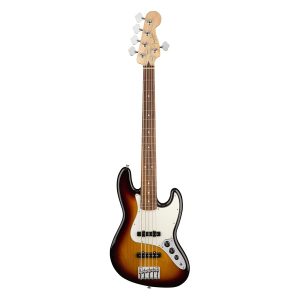 Body Material – Alder
Bridge System – Hardtail Bridge
Guitar Pickup Configuration – Single Coil
Schecter 2523 5-String Bass Guitar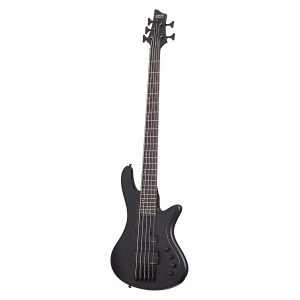 Body Material – Basswood
Bridge System – Adjustable
Guitar Pickup Configuration – Combination
Ibanez SR Standard SR405EMQM 5-String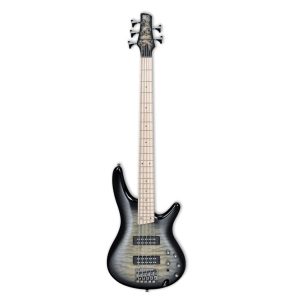 Body Material – Nyatoh
Maple fretboard
Accu-cast B305 bridge (16.5mm string spacing)
---
Choose the Best Bass Guitar for Metal
Customer's Choice: the Best Rated Bass Guitars for Metal
14 users answered this survey. Please help us improve this review!

50% of users selected Dean E09M Edge Mahogany, 7.14% selected Fender Player Precision, 14.29% selected Fender Player Jazz, 7.14% selected Schecter 2523 and 21.43% selected Ibanez SR Standard SR405EMQM. Every month we analyze your answers and change our rating.
---
The bass guitar is an amazing instrument! Rhythmic and melodic at the same time — this instrument is applicable in any style so that the bass player can find a band for every musical taste. The bass may not stand out as much in music as the guitar, but the bass gives depth, shape, and extra drive. 
The bass mediates between the rhythm of the drums and the melody of the guitar. It's hard to imagine a rock, metal, blues, or jazz band without a bass guitar. Plus, the bass is easy to use and easy to learn. However, there are a few important things to know about bass guitars before choosing your instrument.
The most important aspects of choosing a bass guitar for metal music are:
There are 4, 5, and 6 string instruments, perhaps if you have been interested in bass guitars for a long time — you have seen more — up to 12 strings, these instruments are usually made to order by professionals. If you're just starting out, buy yourself a 4-string instrument! You can play almost any piece on 4 strings and at first, it is important for you not to complicate your main task — to learn how to play!
Basically, bass necks are made from maple or mahogany because these are tough types of wood that can handle the pull of thick bass strings. Usually, the neck is made from one piece of wood, but sometimes multiple pieces are used to make the neck more resilient and strong.
The neck of a bass guitar receives a very strong load due to the tension of the strings, therefore, as a rule, a bass guitar has a truss rod — inside the neck. It allows you to adjust the tension by leveling the neck or creating a slight tilt.
Fingerboards are usually made from rosewood, maple, or ebony. All of these types of wood are suitable for lining but differ in their characteristics. The best fingerboard wood should be smooth, dry, and dense so that it doesn't wear out from playing. Fingerboards are usually rounded in shape, called a radius. Imagine a circle, if you cut out a part of it, it will be convex. The smaller the radius of the circle, the more convex the overlay will be.
The scale length of a fret musical instrument is the distance between its nut («zero frets») and the center of the installed bridge. For basses, the standard length is 34 "(863.6 millimeters), there are also basses with shorter and longer scale lengths and also with Dingwall slanting scales — the design of the instrument is such that the lower strings have a larger scale than the higher ones. you have small hands — a bass guitar with a shortened scale will suit you, elongated scales usually have bass guitars with additional frets or 5 and 6 string instruments.
With the help of a bridge, the strings are attached to the soundboard. The best breeches are made from chrome or nickel-plated brass. The bottom line is that a larger and heavier bridge holds the strings better and transfers more string vibration to the wood. Some basses are equipped with a tuning mechanism. A good bridge should have a separate «saddle» for each string (which allows you to adjust the pitch and length of the string). This is of great importance when tuning bass.
Ibanez SR Standard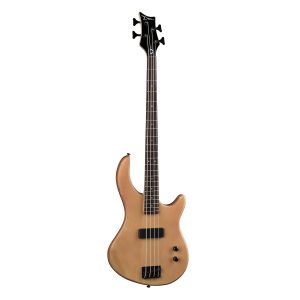 For more than 30 years, the manufacturer Ibanez and its SR lineup has been pleasing musicians with the high-quality performance of guitars for bass players. Due to its continued popularity, the Ibanez company regularly makes adjustments to the production process, improving products in accordance with all modern standards of the metal music industry.
For professional players and amateurs, this model will be a real treasure, giving you a clear and sonorous sound.
Guitar performance has remained consistently high quality — the SR model continues to delight musicians with exquisite shapes, durable body, and perfectly matched electronic component of the guitar.
High-quality maple and walnut neck with a mahogany body and stylish black dot inlay. Accu-cast B305 bridge (16.5mm pitch).
Pros
Pros
Great electronic components provide exceptional opportunities for professional musicians;
High-quality performance;
Exquisite shape;
Qualitative walnut neck with a mahogany body;
B305 bridge with a 16.5mm pitch provides comfortable playing mode;
Stylish appearance;
Cons
Cons
High weight;
Tough strings;
Fits more professionals than beginners.
Exceptionally high-quality bass guitar for professional metal musicians. It guarantees an excellent playing experience, although due to a large number of high-quality electronics, the weight of the guitar is quite high.
---
Schecter 2523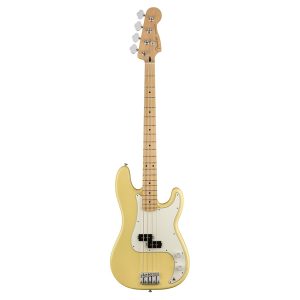 The latest model of bass guitar from the world's most famous manufacturer. Ideal for professional and amateur play due to its versatility. Linden body, complemented by a rosewood-injected maple neck for a stylish look and outstanding acoustic performance.
The 24 X-Jumbo frets and 2-band active EQ guarantee a long list of individual settings to which the instrument can be adjusted. The guitar is available in 4 and 5 string versions and is equipped with high-quality pickups.
Delivers amazing sound with patented Schecter Diamond SuperRock MM/Schecter Diamond P. Stiletto Stealth systems. It can take its place in any mix of sounds, but it is best suited for metal. Graph Tech BlackTusq Nut delivers an exceptionally positive playing experience, while the stylish look is guaranteed by gray pearl polka dot inlay.
Pros
Pros
High-quality wood body — linden and maple give a unique rhythm to each sound;
24 X-Jumbo frets;
2-band active equalizer;
Available in 4 and 5 strings;
High-quality factory pickups
Rosewood fingerboard;
Stylish visual performance – gray pearl inlay with polka dots.
Cons
Cons
Poor jazz basses quality;
Requires additional starting adjustments;
Recommended more for beginners.
An excellent bass guitar model for beginners in the world of metal music. The stylish visual design makes it a great addition to any group. High-quality wood perfectly conveys sound, and thanks to high-quality factory addition, it emits a rich and deep sound.
---
Fender Player Jazz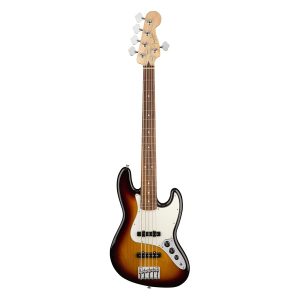 The latest bass guitar from the legendary performer. Featuring a patented dual-pickup system with one common coil and a smooth feel, this model is an inspiring and high-quality instrument with the classic sublime style and authentic bass sound of all the company's models.
A powerful, rumbling sound, punchy and dense, perfect for playing metal. The growling voice of the guitar is excellently combined with fast and smooth playing. Completely ready for studio or stage work, it provides all the necessary settings for beginners and professional players.
The Player 4-saddle bridge is specially designed for the most accurate intonation and easy, fast tuning. Each guitarist can customize the guitar and personalize the playing experience to suit their own playing style.
The 20 mid-jumbo frets offer superior playability and total versatility, while the flat playing surface is perfect for solo playing and chord fingering. The unique guitar bridge system guarantees wide playing specifications and the ability to customize a wide variety of playing specifications.
Pros
Pros
Double pickups with a common coil;
Powerful and rich sound;
4-saddle bridge;
20 medium jumbo frets
Comfortable flat neck surface;
Unique Hardtail Guitar Bridge System.
Cons
Cons
Right-hand orientation only;
Twisted neck;
There is no instruction for use;
Professional musicians report problems with sound tuning.
An excellent bass guitar model with a rich and resonant bass sound. Thanks to the unique placement of the bridge, it guarantees high speed and quality of the game. Manufactured by a legendary company using the latest technology, it provides unique opportunities for long tours and is guaranteed to take its place among professional musicians' session guitars.
---
Fender Player Precision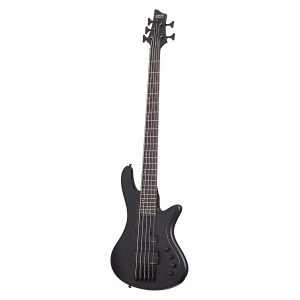 More than half a century history of the Fender company guarantees quality products, confirmed by the reputation of the manufacturer. Equipped with a powerful factory pickup made with the patented Precision Bass split-coil technology, it offers a wide range of customization options.
The energetic split-coil mid-range pickup is filled with Fender bass toned to the ideal frequencies for the human ear.
There is nothing more classic than the recognizable electric Fender bass — it is so authentic that it takes on Fender's signature style on the go while playing. The rumbling, seismic sound that has spawned thousands of imitations by other musical instrument manufacturers ensures a positive experience for both musicians and their listeners.
The body is made of high-quality alder with a glossy finish, giving you plenty of time to play – this guitar will be your faithful companion for decades. The One Player Series precision mid-bass pickup guarantees deep, quality sound. Common volume and tone controls, designed in a C-shape, guarantee the musician's comfort while playing. The 5" radial fingerboard ensures a comfortable grip while playing.
Pros
Pros
High-quality product from a legendary manufacturer;
Accurate and rich, authentic bass;
Rumbling, seismic sound;
Large alder body;
General volume and tone controls;
5" radial fingerboard for musician convenience;
Energetic mid-range factory pickup.
Cons
Cons
Quality issues;
Counterfeit strings sometimes;
Adjustment issues.
An excellent bass guitar model for beginners, it provides enough room for individual settings if the musician has a minimal understanding of guitar playing technique. The unique shape and patented bridge system guarantees the ability to play in a wide variety of styles but is best suited for metal performance.
---
Dean E09M Edge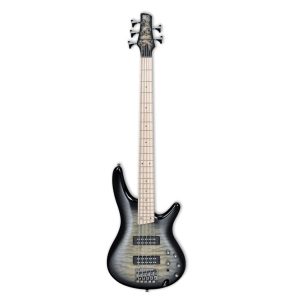 A true monster of bass with an aesthetic mahogany finish featuring a lightweight basswood body. Vintage bridge Dean, single Dean pickup. The shape is completed with a high-quality maple neck. It is sold at a relatively low price, so it is perfect for beginners as a first musical instrument.
The stylized body, executed according to the latest trends, will complement the external style of each musician. The maple-haired neck is specially shaped to facilitate comfortable play in any style of music. Available in 4, 5, and 6 string models.
The 34-inch maple neck features a fast maple neck with a custom fretboard with classic dot gussets. The model comes with 22 frets to ensure that you can play high notes when needed.
The passive, high-quality factory-made, soap bar style pickup delivers clear, resonant bass, aggressive treble, and excellent finger response.
Pros
Pros
Excellent clear and rich sound;
Mahogany finish;
Signature pickup;
A versatile instrument for a variety of musical styles;
Comfortable grip;
Available in 4, 5, and 6 strings;
Great sounding high notes;
Branded tuners.
Cons
Cons
Quality issues;
Woodgrain issues;
Bridge defects;
Bass sound issues.
A versatile musical instrument that will become an excellent addition to the musical arsenal of every musician. Excellent performance, which, however, is often spoiled by factory design defects. Examine the instrument carefully after unpacking as it may be damaged.
---
The Buyers Guide
Weight
.
A key characteristic that determines the musician's comfort while playing. Most of these instruments are fairly comfortable in weight – up to 14 pounds, with the exception of the first example presented. It has an increased weight due to the presence of bulky factory pickups, which weigh down the structure. Recommended for experienced musicians, while the other four models are excellent choices for aspiring metal performers.
A number of strings
.
The standard number of strings for bass guitar is 4. At the same time, it is very often impossible to achieve the required sound range using only 4 strings, so many manufacturers produce 5 and 6 string models. Choose at your own risk, as more strings require more experience and specific techniques.
Length
.
Neck length is a key characteristic of the musician's comfort while playing. The top features models with a neck length of up to 51 inches, which provides enough room for a large number of frets and is comfortable to play even for amateurs. If you are just starting out with bass guitar, then turn your attention to the shorter versions, as they are performed with fewer tunings and frets, but at the same time provide an excellent sound range.
Sound pickups
.
Pickups are responsible for the authentic transmission of sound signals when plugging in a guitar, so it is strongly recommended that qualified guitars choose those models with pickups manufactured by the same manufacturer. Our top lists fully authentic models, with harmonious pickups from the same manufacturer, guaranteeing clear sound transmission.
Body material
.
The sound and reliability of the instrument and its durability depend on the material of the body. Music beginners are strongly advised to purchase maple and alder models – they are the best option for starting a musical career. Walnut casings are often the go-to choice for professionals — so number 1 is a great choice.
Useful Video: 5 Great Basses Under $500!
Verdict
Metal music is extremely difficult to perform, and it is very dependent on the bassline. When choosing a bass guitar for your metal band, it is highly recommended that you select those guitar models that provide a wider range of sound. 
An important characteristic is an electronic component — legendary manufacturers such as Ibanez and Fender will win here. In any case, pay your attention to several models and then consult with the manager — only a real professional can help you choose the bass guitar model that will meet all your requirements.
---