---
Schecter OMEN-6 6-String Electric Guitar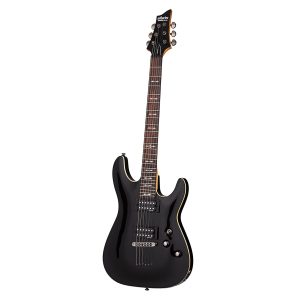 Body Material – Basswood
Pickup Configuration – Humbucker
Bridge System – Tune-O-Matic
Schecter 433 C-6 Deluxe Solid-Body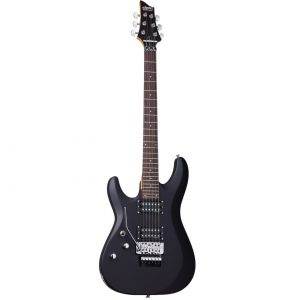 Body Material – Basswood
Pickup Configuration – Humbucker
Bridge System – Tune-O-Matic
Dean ICON FM CHB Icon Solid-Body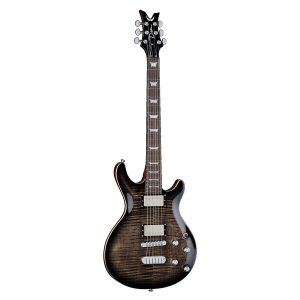 Body Material – Mahogany
Pickup Configuration – Humbucker
Bridge System – Tune-O-Matic
Washburn PXL20B Parallaxe Single Cut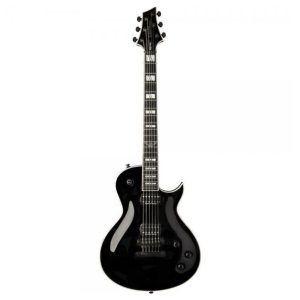 Body Material – Wood
Pickup Configuration – Humbucker
Bridge System – Tune-O-Matic
Ibanez RGA42HPT Electric Guitar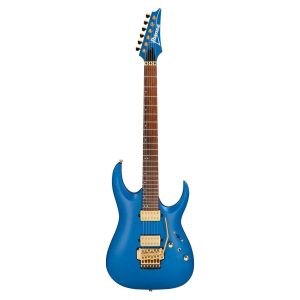 Body Material – Nyatoh
Fretboard Material Guitar – Maple
Bridge System – Tremolo
---
Choose the Best Metal Guitar for a Beginner
Customer's Choice: the Best Rated Metal Guitars for Beginners
18 users answered this survey. Please help us improve this review!

77.78% of users selected Schecter OMEN-6, 0% selected Schecter 433 C-6 Deluxe, 11.11% selected Dean ICON FM CHB, 5.56% selected Washburn PXL20B Parallaxe and 5.56% selected Ibanez RGA42HPT. Every month we analyze your answers and change our rating.
---
A metal guitar is specifically designed for people who are interested in heavy guitar riffs, fast solos, and power chords. These guitars tend to have thick necks that make them ideal for holding down big strings while playing with heavy distortion. The best metal guitars will produce a powerful sound that can stand out over any band or amplifier.
They feature high output pickups, hardtail bridges, and double humbuckers usually tuned an octave below the standard tuning of E-A-D-G-B-E (low to high). However, not all metal guitars are suitable for beginners in terms of customization and user-friendliness.
The best metal guitars for beginners are a hot commodity in the guitar world. With so many options and prices, it is hard to find out what will work best for you! If you're looking to buy your first metal guitar, this guide will help you understand the different types available and which type may be right for you. The metal music experts will also review some of their favorite beginner's models on the market today. Best of all, they will share some tips that can help make your purchase decision easier!
Schecter OMEN-6 6-String Electric Guitar – the Editor's choice!
The Schecter OMEN-6 is a heavy hitter electric guitar with an impressive sound and dark, metal design. This demon of a guitar has everything you need to get brutal. The 25.5-inch scale length and arched top basswood body will give you great sustain while the bolt-on maple neck and thin "C" neck ensure that the playing sounds smooth and detailed.
The OMEN-6 has an arched top basswood body with a bolt-on maple neck and rosewood fretboard embellished with gothic inlays that give it a cool metallic look. You'll be able to dish out some of the most intense sound thanks to the 24 extra-jumbo frets on its thin "C" shaped maple neck.
Crafted to perfection with a bolt-on maple neck and a rosewood fretboard, this guitar promises an old-school sound that's going to be hard for you to ignore. With extra-jumbo frets and an arched top basswood body, not only can you entertain your friends with the power of the Schecter OMEN 6 electric guitar.
---
Schecter 433 C-6 Deluxe Left-Handed Solid-Body Electric Guitar – the best for using with many pedals!
The Schecter 433 C-6 is perfect for the lefty guitarist who desires a basswood body and maple neck, with import tuners to give you great tuning stability. The dual Schechter Diamond Plus Pickups provide an excellent range of tones, from articulate cleans to hard-rockin' fatness when pushing your amp or pedal board to take it over the edge!
The graphite nut speeds up string changes dramatically while giving you effortless movement on the fretboard.
This Schecter acts as the perfect beginner guitar for beginners and professionals alike, with its affordable price point and ability to play any genre of music from lighter rock to heavy metal seamlessly.
For those who love the heaviest styles of rock, this Schecter is perfect. With style and substance, its one-of-a-kind design will make you stand out in sound. It has a string-thru bridge, high output, soap bars, tremolo arm, and much more!
---
Dean ICON FM CHB Icon Solid-Body Electric Guitar – the best for the quality of materials!
When you reach the height of rock fame like Dean, you know how to make guitars. This year's hot product is an electric guitar with a flaming maple top over a mahogany body and set neck designed for comfortable playing.
Its rosewood fretboard is perfect for songs that need lots of lead, while its brushed nickel hardware offers both style and sturdy functionality. With its well-balanced tone, this Dean Icon FM CHB guitar will put your songs in full swing!
Dean's ICON range of guitars is the perfect combination of style and substance. This guitar delivers on modern looks, traditional craftsmanship, setup-ability for comfort or speed players – making it the perfect pick for any metal music player.
---
Washburn PXL20B Parallaxe Single Cut Solid-Body Electric Guitar – the best for a classic design!
The Washburn PXL20B Parallaxe Solid Body Electric Guitar is an ideal choice for young upstarts who need a quality instrument to complement their budding skills. Features dual volume knobs and tone control, along with a 3-way pick-up selector switch – allowing for versatility at any stage of your career!
It is a single-cut electric guitar with more than enough style for any sound. The SH2 and SH4 pickups offer you versatility in tone, delivering all of the guts and growl you've come to love from these two Duncan classics. In addition to that tonal flex, this guitar also provides some interesting features as well – one volume knob on each pickup lets you blend those pickups together for those wonderful neck/bridge combinations.
This guitar is made for the player that doesn't want to compromise tone, playability, or construction. True to its Washburn lineage, this instrument can grow with you as the playing evolves over time.
---
Ibanez High-Performance RGA42HPT Electric Guitar – the best for the solid body!
This beautifully crafted instrument is perfect for any guitarist, both old and new. With 24 jumbo frets that are not only easy on your hands but will provide intoxicating resonance that rings out clearly through any amplifier set up to its stunted needs.
In addition, especially because of its luminescent side dot inlay, it's never been so easy to see where you're placing fingers during those long nights spent developing finger callouses.
You'll have this guitar mastered before you know it with a double-locking tremolo bridge for even more reliable tuning functionality – don't worry about breaking strings at an inconvenient time ever again. Finally, no sharp fret edges keeping vigorous playing sessions comfortable yet audible.
The Ibanez High-Performance RGA42HPT guitar marries a solid maple neck with an ebony fretboard that significantly improves the tone to match other high-end instruments like rare vintage acoustics. You never have to worry about sharp fret edges or accidentally cutting your fingers on any of the 24 jumbo frets thanks to their smooth surface treatment!
---
Useful Video:Best Metal Guitars for Beginners
---