---
Schecter 433 C-6 Deluxe Solid-Body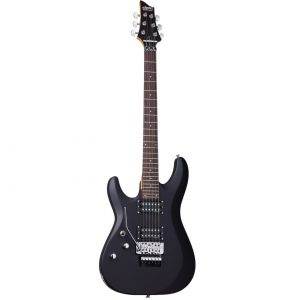 Body Material – Basswood
Pickup Configuration – Humbucker
Bridge System – Tune-O-Matic
Dean ICON FM CHB Icon Solid-Body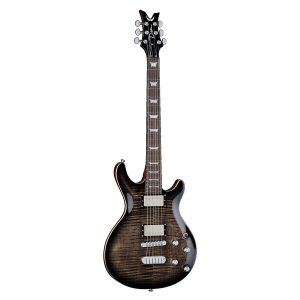 Body Material – Mahogany
Pickup Configuration – Humbucker
Bridge System – Tune-O-Matic
Washburn PXL20B Parallaxe Single Cut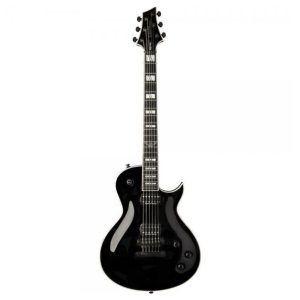 Body Material – Wood
Pickup Configuration – Humbucker
Bridge System – Tune-O-Matic
Ibanez RGA42HPT Electric Guitar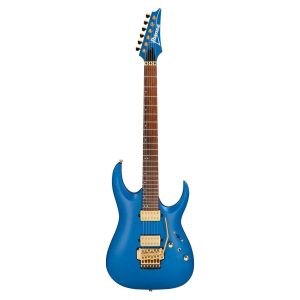 Body Material – Nyatoh
Fretboard Material Guitar – Maple
Bridge System – Tremolo
---
Choose the Best Metal Guitar for a Beginner
Customer's Choice: the Best Rated Metal Guitars for Beginners
19 users answered this survey. Please help us improve this review!

73.68% of users selected Schecter OMEN-6, 0% selected Schecter 433 C-6 Deluxe, 15.79% selected Dean ICON FM CHB, 5.26% selected Washburn PXL20B Parallaxe and 5.26% selected Ibanez RGA42HPT. Every month we analyze your answers and change our rating.
---
A metal guitar is specifically designed for people who are interested in heavy guitar riffs, fast solos, and power chords. These guitars tend to have thick necks that make them ideal for holding down big strings while playing with heavy distortion. The best metal guitars will produce a powerful sound that can stand out over any band or amplifier.They feature high output pickups, hardtail bridges, and double humbuckers usually tuned an octave below the standard tuning of E-A-D-G-B-E (low to high). However, not all metal guitars are suitable for beginners in terms of customization and user-friendliness.
The best metal guitars for beginners are a hot commodity in the guitar world. With so many options and prices, it is hard to find out what will work best for you! If you're looking to buy your first metal guitar, this guide will help you understand the different types available and which type may be right for you. The metal music experts will also review some of their favorite beginner's models on the market today. Best of all, they will share some tips that can help make your purchase decision easier!
Schecter OMEN-6 6-String Electric Guitar – the Editor's choice!
The Schecter OMEN-6 is a heavy hitter electric guitar with an impressive sound and dark, metal design. This demon of a guitar has everything you need to get brutal. The 25.5-inch scale length and arched top basswood body will give you great sustain while the bolt-on maple neck and thin "C" neck ensure that the playing sounds smooth and detailed.
The OMEN-6 has an arched top basswood body with a bolt-on maple neck and rosewood fretboard embellished with gothic inlays that give it a cool metallic look. You'll be able to dish out some of the most intense sound thanks to the 24 extra-jumbo frets on its thin "C" shaped maple neck.
Crafted to perfection with a bolt-on maple neck and a rosewood fretboard, this guitar promises an old-school sound that's going to be hard for you to ignore. With extra-jumbo frets and an arched top basswood body, not only can you entertain your friends with the power of the Schecter OMEN 6 electric guitar.
---
Schecter 433 C-6 Deluxe Left-Handed Solid-Body Electric Guitar – the best for using with many pedals!
The Schecter 433 C-6 is perfect for the lefty guitarist who desires a basswood body and maple neck, with import tuners to give you great tuning stability. The dual Schechter Diamond Plus Pickups provide an excellent range of tones, from articulate cleans to hard-rockin' fatness when pushing your
amp
or pedal board to take it over the edge!
The graphite nut speeds up string changes dramatically while giving you effortless movement on the fretboard.
This Schecter acts as the perfect beginner guitar for beginners and professionals alike, with its affordable price point and ability to play any genre of music from lighter rock to heavy metal seamlessly.
For those who love the heaviest styles of rock, this Schecter is perfect. With style and substance, its one-of-a-kind design will make you stand out in sound. It has a string-thru bridge, high output, soap bars, tremolo arm, and much more!
---
Dean ICON FM CHB Icon Solid-Body Electric Guitar – the best for the quality of materials!
When you reach the height of rock fame like Dean, you know how to make guitars. This year's hot product is an electric guitar with a flaming maple top over a mahogany body and set neck designed for comfortable playing.
Its rosewood fretboard is perfect for songs that need lots of lead, while its brushed nickel hardware offers both style and sturdy functionality. With its well-balanced tone, this Dean Icon FM CHB guitar will put your songs in full swing!
Dean's ICON range of guitars is the perfect combination of style and substance. This guitar delivers on modern looks, traditional craftsmanship, setup-ability for comfort or speed players – making it the perfect pick for any metal music player.
---
Washburn PXL20B Parallaxe Single Cut Solid-Body Electric Guitar – the best for a classic design!
The Washburn PXL20B Parallaxe Solid Body Electric Guitar is an ideal choice for young upstarts who need a quality instrument to complement their budding skills. Features dual volume knobs and tone control, along with a 3-way pick-up selector switch – allowing for versatility at any stage of your career!
It is a single-cut electric guitar with more than enough style for any sound. The SH2 and SH4 pickups offer you versatility in tone, delivering all of the guts and growl you've come to love from these two Duncan classics. In addition to that tonal flex, this guitar also provides some interesting features as well – one volume knob on each pickup lets you blend those pickups together for those wonderful neck/bridge combinations.
This guitar is made for the player that doesn't want to compromise tone, playability, or construction. True to its Washburn lineage, this instrument can grow with you as the playing evolves over time.
---
Ibanez High-Performance RGA42HPT Electric Guitar – the best for the solid body!
This beautifully crafted instrument is perfect for any guitarist, both old and new. With 24 jumbo frets that are not only easy on your hands but will provide intoxicating resonance that rings out clearly through any amplifier set up to its stunted needs.
In addition, especially because of its luminescent side dot inlay, it's never been so easy to see where you're placing fingers during those long nights spent developing finger callouses.
You'll have this guitar mastered before you know it with a double-locking tremolo bridge for even more reliable tuning functionality – don't worry about breaking strings at an inconvenient time ever again. Finally, no sharp fret edges keeping vigorous playing sessions comfortable yet audible.
The Ibanez High-Performance RGA42HPT guitar marries a solid maple neck with an ebony fretboard that significantly improves the tone to match other high-end instruments like rare vintage acoustics. You never have to worry about sharp fret edges or accidentally cutting your fingers on any of the 24 jumbo frets thanks to their smooth surface treatment!
---
The Buyer's Guide
Main Features:
Neck
Construction
Neck construction affects its playability. The more common choices are a bolt-on or set-neck design with a 25.25-inch scale length and 22 frets for extra freedom in playing leads and solos. While the former is considered less durable, it does allow easier string changes when needed which can be quite beneficial if you're just starting out. 
On the other hand, a set-neck design is more difficult to adjust when changing strings but it does allow for reduced noise and better sustain. In addition, it provides greater stability during hard playing especially if you're still learning tremolo bar techniques or going crazy on your whammy pedal.
While neck construction plays a big role in determining its playability and durability, make sure that there's enough room between frets so you can easily access all 22 of them with minimal discomfort. This is important as some metal guitar beginners have been known to develop wrist pain from having too little space between frets. Avoid this by getting one with nice smooth fret wires complete with rolled edges that are easier on your fingers while preventing intonation issues. 
In addition, check the action of your metal guitar first to make sure it feels comfortable on the fretboard and doesn't buzz too much at higher frets. This may require some adjustments on its truss rod for beginners who are still learning how to set up their own guitars or having one done by a professional luthier instead.
Material
The neck of a metal guitar can vary quite significantly. It's best to start looking into that by understanding the different kinds of wood used for making necks. Maple is an extremely dense, strong, and stable type of hardwood with very clear grain markings so it looks amazing after being polished up nicely. Mahogany on the other hand has sort of "swirly" patterns which makes it look more natural than maple does even though both kinds of wood are dark in color (as opposed to lighter-colored rosewood). 
The fretboard is made out of either ebony or rosewood depending on what you prefer – there isn't really any major difference between them except for appearance as they're both pretty similar tonewoods. 
Some of the most popular types of metal guitars are made out of mahogany. It's not as strong or dense as maple is, but it has a sort of "smoother feel" to it which makes your hand glide across the neck more easily during playing compared to something like ebony. 
If you want an even darker tone than that with bass frequencies being emphasized then rosewood might be what you're looking for – there's really no universally acknowledged the best kind of wood when talking about necks so just go ahead and try them all if you can!
Profile
When it comes to the neck profile, you need a thick one with a small radius. A thicker neck will be able to withstand more pressure and maintain tuning stability when you bend strings or play fast scales. The small radius is important to give you a smooth and fast action.
Radius
The radius of the fingerboard is measured in inches usually between 16 inches and 24 inches. The smaller the number, the flatter your board will feel under your hand while playing chords up on higher frets which demands greater dexterity than lower ones where comfort isn't such an issue given that they are easier to access. It varies depending on personal preference but, generally speaking, anything within that range should suit most guitarists well enough for their day-to-day needs.
It will also be more comfortable to hold for people with large hands. A smaller radius is recommended because it allows you to play faster and easier on the higher frets, while still allowing easy access to lower notes. It's important that your metal guitar has a bolt-on neck so changing strings won't take forever!
Fret size
It is important to know that the fret size matters in regards to playing speed and accuracy. The larger your fingers are, the larger you will need for a good grip on them when holding down strings with a heavier gauge.  If you have trouble with speed or accuracy, consider getting a guitar that has bigger frets. If you are playing on an acoustic-electric model, then comfort is another important factor to take into consideration when choosing your fret size.
There are three different sizes of frets: jumbo, medium, and small. The general rule for beginners is medium-sized because they offer enough grip even if it's their first time holding down strings while keeping up with playability which allows the player to advance faster. Of course, this depends on other factors as well so don't expect miracles from simply changing out your frets!
Scale Length
There are two main factors to consider when choosing the best metal guitar for beginners: scale length and fretboard. The more you practice, the better your fingers will get at playing longer scales on a wider fingerboard that has larger frets. Longer scales allow for easier string bends and faster solos with less effort (because there is more of it). A shorter scale means harder bending and smaller notes. 
Metal guitars will typically have a 25-inch or 23-inch scale length (the measurement from the nut to the bridge, and then back again). There are other lengths available if you need them. 
However, these two lengths tend to be pretty universal in metal music because they allow enough space on either side of the fretboard so that your fingers can move around easily without hitting too many notes at once. Smaller scales may be caught up under your hand when playing high riffs while larger scales will make it hard to reach across all strings. 
Body Shape and Finish
The body shape of the guitar will determine how comfortable it is to hold, and what styles you can play on your new instrument. Some are flat while others have more curved edges around their backside. A full-depth archtop style has a slightly rounded upper edge that creates space between the neck and top for easy access when playing higher notes or chords. 
The exact contour of an electric guitar's profile varies from brand to brand, but most modern designs follow these general rules: 
Larger bodies tend to produce louder sounds with longer sustain;

Shallow bodies make it easier for players who like to use whammy bars;

Deep double-cutaway guitars provide better balance while seated;
Archtops feature arched tops which produce a strong bass response and a dramatic look.  Archtops are good for electric players, but they can be too bulky to hold when played standing. 
Solid-body guitars have no sound chamber so the entire body of the guitar vibrates with every note you play. This makes them louder and more resonant than hollow bodies like semi-hollows or archtops. The mahogany back on most PRS solid bodies enhances their natural resonance without reducing sustain. 
Hollow and semi-hollow bodies are typically made of laminated woods with a sound-hole that enhances the body's natural resonance without sacrificing too much sustain. These guitars tend to be lighter than solid bodies, but some prefer their fuller tone. Semi-acoustics like Gibson's ES series emerged in the 1950s as more affordable alternatives to full acoustic archtops while retaining most of their tonal and aesthetic qualities.
Few guitar makers specialize exclusively in hollow or semi-hollow designs: notable examples include Rickenbacker – known for making iconic electric 12-string guitars – Gretsch, Epiphone (mostly using generic styles rather than brand names), and Dan Armstrong's Guitars. Solid-bodied guitars are the most common, but just because they're popular doesn't mean they don't have their drawbacks. Many guitarists find that solid body guitars simply feel too massive to play on stage or in the studio – especially when compared with hollow bodies which sit more comfortably against your chest and waistline.
Fanned Frets vs Fretless Frets
1) Fanned fretboard 
It has wider, flatter frets that are angled toward the bass strings. -Fretted guitars have standard-size frets that run perpendicular to the soundboard of a guitar. This design makes them easier for beginners because you can see exactly where each note is on the electronic music instrument when learning how to play it. 
However, this style does not allow for as much freedom in strumming patterns and playing melodies at speed since they're harder to reach with your fingers (especially if you've got smaller hands).  
Pros:
Some fanned-fret guitars feature an extended lower cutaway that provides easier access to the two bass strings on a guitar;

These types of instruments are best suited for metal music styles like thrash, death, and black where you need better low tone control over your axe;
Cons: 
You may find it difficult playing chords cleanly at higher fretboard positions (above 15th or 20th) because they're harder to form with one hand while simultaneously picking individual notes with another; 
2) Fretless guitars 
They have no metal frets on their necks because they are meant for playing slide music (similar to how banjo players utilize a glass or metal bottleneck). The strings lie flat against the wood since there's nothing stopping them from vibrating at different pitches as fret wires do. 
However, this design makes it hard to press down notes cleanly if something gets caught under one string – it'll sound more like hitting an open string than making a distinct note. 
Pros: 
This design is ideal for playing slide music because it enables you to glide up and down the neck without worrying about hitting individual notes; 

The best suited for those who want an easy way of experimenting with different sounds, noises, and slides during live performances or studio sessions – it's easier to make weird alien sound effects when no frets get in your way;
Cons: 
You need to be a master of your instrument when you play fretless guitars because there's no way to stop the string from making an awful noise if you accidentally hit it off-key;
Humbucker Pickups
Humbucker pickups are most commonly associated with higher output, more aggressive sounding distortion tones. This is due to their large size and the way that they interact with other components in an amp's circuit when overdriven (in both good ways and bad). Humbuckers are very versatile and can be used for a variety of different genres.
Humbucker pickups have been commonly associated with hard rock, metal, blues, and jazz music styles in the past but recently indie guitarists that enjoy smooth tones over bright ones are utilizing them more. 
It is important to note that humbucking pickups do not produce as much noise or interference as single coil (or "soap bar") style pickups due to their design. This makes them ideal choices for musicians who like playing at high volumes where feedback could become an issue if using traditional single coils instead of these dual-coil designs.
Playability
The guitar you choose should have playability. Playability is the ease with which a beginner can learn to use his or her hands when playing the guitar. How fast they are able to pick up on movements and techniques required by different types of songs in specific genres. 
The more simple it is for beginners to play their metal guitars, the faster they will be able to develop a proper technique that allows them to express themselves musically while enjoying this activity at an early stage in development. 
The metal equipment industry has developed over time certain features that make some models easier than others do. 
These include size (the smaller ones are easier), weight (heavier instruments tend to wear players down quickly), and string tension (higher strings require less force). Beginners should keep these features in mind when purchasing a metal guitar to be sure that they choose one with playability.
Guitar Care and Maintenance
It is essential that you know how to properly care for your guitar. By doing so, you are prolonging the lifespan of your instrument and ensuring its continued good condition:
Some general tips include

keeping it away from extreme temperatures or humidity levels

,

avoiding direct sunlight exposure when possible, cleaning with a soft cloth after each use

– both on the body as well as on the strings – not allowing open beverages near it (as this could cause damage if spilled);

If you want to go even further, consider

keeping a humidifier in the room

where your guitar is stored. This will help maintain proper humidity levels and prevent any unwanted cracking or splitting of wood (which could occur in extreme cases);

Remember that it's important

not to expose your instrument to sudden changes in temperature

– which can cause warping on the neck for instance. Always keep it out of direct sunlight when possible as well;

Keep your guitar away from any situations where

it's exposed to extreme cold or heat

(such as an outdoor storage space during winter months and a car trunk on hot days, for example);

When playing,

avoid touching the pickups or pickguard with sweaty hands

– which can lead to corrosion and other unwanted issues down the line;

You should also

regularly check the screws

holding your guitar together for signs of loosening. This can cause damage to the instrument if gone unnoticed and left unattended, so be sure not to skip this step; 

A good rule of thumb:

any time you see that a screw on your guitar is beginning to turn without resistance, it's likely time for some tightening;  

It's also important to keep in mind that your guitar should be stored on a flat surface whenever possible, as this helps maintain the integrity of its shape and structure;
FAQ
Which type of guitar is best for metal?
The type of guitar that is best for metal depends on the individual player. There are a few main styles, including electric and acoustic guitars, which can be used to play metal music at its highest level: 
Electric guitars
For this style, there are two classes worth noting: solid body and hollow body. Solid-bodied guitars have more sustain than their hollowed-out counterparts but lack in some aspects when it comes to tone quality compared with an actual Les Paul or Stratocaster. Hollow bodies provide better sound production because they possess chambers hidden inside them designed specifically for resonance purposes. However, these types of instruments tend to suffer from feedback issues unless played acoustically through an amp/cabinet instead of directly plugged into a mixer.
Acoustic guitars
The list of famous metal players who have used acoustic guitars to play the genre is endless, including Tony Iommi and Randy Rhoads among others. Acoustics are known for producing a metallic crunch at high volumes but tend to lack sustain due to their hollow bodies. This can be fixed with an effect pedal or distortion unit if necessary.
Can you play metal on a Fender?
No, not usually. Most beginners will want to buy a guitar made specifically for metal – such as those reviewed in this post. Fenders are more suited to classic rock and blues styles of play – they just don't have the tone or build quality needed by heavy metal musicians.
Are Jazzmasters good for metal?
The best metal guitars are the ones that have been built with this purpose in mind and these usually come from brands such as Gibson or ESP.
Jazzmasters aren't designed for distortion-based guitar sounds which is what you get when playing heavy metal styles of music so it's not going to be an ideal choice if your goal in buying a new electric guitar is to play some heavy stuff.
However, Jazzmasters are very good for playing other styles of music such as rockabilly and surf.
What chords are used in metal?
A few common chords are:
The most common chord in metal is the

power chord

that consists of three notes. It's a very simple and commonly used chord but it can be extremely loud, so beginners would do well to avoid using it too much;

Open chords

are also often included in metal songs because they sound quite strong and help with bringing out melody lines as part of the song structure. The G major open chord is one that you certainly should play around with for some time and see how many different types of riffs you can come up with just by changing your hand position on this one single chord;

The

minor barre chord

can also be found in many heavy tunes so it is probably best to get comfortable with this one as well;

Major and minor triads

are used quite often too because they have a nice ring to them when played at the right octave ranges. These chords, along with power chords, are pretty much what you will hear most of the time during metal songs but that doesn't mean there aren't other types being thrown into the mix;

The

diminished chord

is sometimes used to create tension in between riffs and it can be found as part of the main progression too;
How do you practice metal riffs?
When you are first learning how to play metal guitar riffs, your best bet is to begin by playing the physical notes of a riff as fast as possible. Because most metal songs have very quick tempos and require great accuracy from each note, practicing at full speed will help train your muscle memory so that when you reach for those same riffs during a performance or jamming session with friends, they come out flawlessly. 
You can also practice these riffs from a purely musical perspective. After you have mastered the finger placement, try to visualize where your fingers should go as you play through each note of a riff without actually touching your guitar. You will be surprised how much faster it is to learn this way! 
Think about music theory every now and then as well. Sometimes it is helpful to look at the riff you are trying to learn, break down all of its notes on paper, and figure out exactly what chord each note of your guitar represents within that chord (commonly referred to as "tabbing"). This will help make sure that you actually understand how the riff works harmonically before you try playing it.
Also remember: even though metal songs often feature fast tempos with quick changes in time signatures or key signatures; they still rely heavily upon rhythm guitar. Make sure that for any riffs you decide to practice, your timing is completely accurate by practicing them against a metronome or drum machine first! 
Once those complex rhythms become second nature, you will be amazed at how much easier it is to play other metal songs.
Can you play metal on Stratocaster?
The Fender Stratocaster is one of the most famous guitars in history, and it's easy to see why. It has shown itself capable of performing in virtually any style, from blues to jazz to classic rock and, yes, even heavy metal. 
A single-coil Stratocaster with pickups is not well suited to play any style or sub-genre of metal. This is due to the "60 cycle hum" and "feedback" that results from combining a single-coil guitar with a highly distorted and colored sound, which is the distinctive guitar tone of metal.
The Stratocaster may be the ideal metal guitar with a combination of "humbuckers", which are either "active" or "passive".
Which is better: single-coil or humbucker?
Single-coil pickups are usually found on Fender guitars while humbuckers can be spotted mostly on Gibson instruments. Although you can find single-coils with a humbucker design, the technicalities that come along with these two designs are quite different from each other.
The main difference between a humbucker and a single-coil is the way they are wired. A humbucker has two coils that can be either connected in series or parallel depending on how you want to use it. Single-coils, however, only have one coil that will make them produce less power than their counterparts with multiple coils. 
This means that even if both pickups were wound using the same type of wire, there would still be differences when it comes to sound quality because of this fact alone.
Although many manufacturers like Fender and Gibson build guitars for different genres such as blues, jazz, rock, etc., some instruments lean towards specific styles based on their design elements.
What are metal guitar picks for?
The metal guitar picks were specifically designed for playing fast and aggressive riffs. They are thinner, more pointed, and longer than the average ones. If you want to play a faster or faster track with your electric guitar, then it is necessary that you have one of these in your hands when performing live on stage. Metal guitars also produce low frequencies so they need heavy strings to work properly. 
Most models come equipped with at least eight pairs of steel strings, but there are some who prefer thicker types such as 11th and 13th. In order not to bend them too much while playing chords, it is best that you choose a model whose neck has been reinforced by using harder timbers such as maple wood, rosewood, or mahogany.
How do you play heavy metal chords?
One way to play heavy metal chords is by using the power chord. A power chord consists of two notes, the root note and the fifth interval with no third or seventh intervals playing at all. 
This technique can be very helpful for beginners learning how to play guitar because it involves fewer strings than traditional open chords. 
Another method includes utilizing barre chords that are played by placing your index finger across six strings behind a specific fret (the location depends on what type of barre chord you're playing). 
Beginners can also learn how to play by learning the most popular metal scales. Scales are an easy way to get started with your musical journey because they consist of specific notes that produce a certain sound when played in succession on the guitar neck.
Some of the favorite beginner scale arrangements for metal:
E minor pentatonic;

F major pentatonic; 

B flat major blues scale; 

E natural minor (aeolian);
How do you play black metal chords?
There are many different types of black metal chord progressions, but they all tend to have some elements in common. Black metal chords often include diminished or augmented triads and may lack major or minor tonality that gives them a dissonant feel. Moderate to fast tempo is often used to create a sense of urgency or chaos.
Black metal can be broken into two main groups, those who use traditional instruments and those who use non-traditional instrumentation that includes synthesizers and electronic effects. Traditional black metal typically uses guitars with at least some distortion as well as other common guitar techniques such as tremolo picking, power chords, palm muting, and strumming along with blast beats from the drummers.
Useful Video:Best Metal Guitars for Beginners
Final thoughts 
It's easy to get overwhelmed by the sheer number of options available when you start looking into metal guitars. Luckily, this guide has given you some key insights about different types and models that will help make your decision easier. Whether it be an electric guitar or a bass, there are plenty of beginner-appropriate instruments on the market today! Hopefully, this guide has helped you find what's best for both your budget and skill level.
---