---
Marshall Amps Guitar Combo Amplifier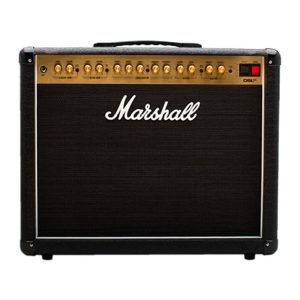 Softube Emulated Output
Gain And Volume Per Channel. Dedicated Resonance Control
Celestion V Type Speaker
VOX VT40X Modeling Amp, 40W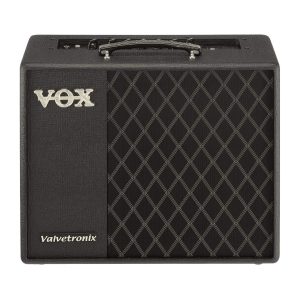 Virtual Elements Technology
Preamp Uses A Vacuum Tube Amplification Circuit
40 Watts; 1 x 10″ Speaker
Peavey Bandit 112 Guitar Combo Amp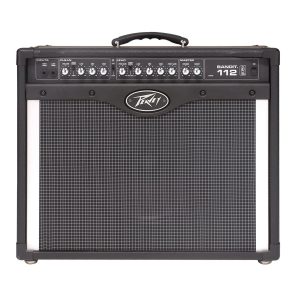 High And Low Gain Inputs
100 Watts (Rms) Into 4 Ohms (W/External Speaker)
TransTube Emulation Circuitry
PRS Paul Reed Smith MT15 Mark Tremonti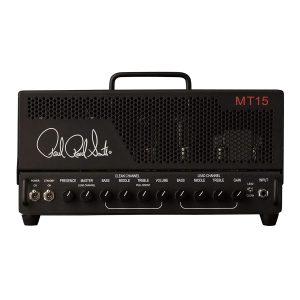 6L6 Power Tubes
2 Channels Amp With Balanced Aggression And Articulation
15/7 Watts (Switchable)
Laney Guitar Amplifier Cabinet (IRT30-112)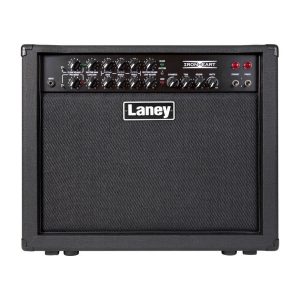 3 – Clean Channels
Bass, Middle & Treble With Pull-Push EQ Shift On Each
Laney Designed Digital Reverb
---
Choose the Best Amp for Metal
Customer's Choice: the Best Rated Amps for Metal
25 users answered this survey. Please help us improve this review!

64% of users selected Marshall Amps Guitar Combo Amplifier, 0% selected VOX VT40X Modeling Amp, 40W, 12% selected Peavey Bandit 112 Guitar Combo Amp, 12% selected PRS Paul Reed Smith MT15 Mark Tremonti and 12% selected Laney Amps Guitar Amplifier Cabinet (IRT30-112). Every month we analyze your answers and change our rating.
---
On the market, you can find a great variety of amplifiers. However, finding those who are suitable for the metal genre is rather a complicated task. Nevertheless, you should not worry as here you can find reviews of several wonderful models. Each of them has strong and weak sides. By knowing the different sides of amplifiers, it is much easier to make a choice.
Marshall M-DSL40CR-U – Best for Beginners
As soon as you look at this machine, you realize its extraordinary resistance. It is also one of the cornerstones of the British brand. Marshal DSL40CR-U has a traditional design. The black case and its gold band exude simplicity and sobriety.
The Marshall DSL40CR is equipped with two tubes of amplification and four tubes of pre-amplification. These EL34 and ECC83 type elements allow the amplifier to reproduce a very high-end sound. Thanks to two channels (Classic Gain and Ultra Gain), guitarists can switch between four modes (Clean, Crunch, Lead 1, Lead 2). These different modes allow you to ramp up during a solo and to be discreet when necessary. In any case, they allow you to show the full extent of your talent.
Connectivity
If performance is the fundamental aspect of any guitar amp, connectivity is a significant element. Several outings are therefore part of the game. Starting with a recording output and several speaker outputs (2 x 16 Ohm, 1 x 8 Ohm, and 1 x 16 Ohm). Besides, the Marshall DSL40CR has a headphone output. Another advantage is that this tube amp offers the possibility of using headphones in Standby.
Added to this is the compatibility of this amplifier with pedals and external effects loops. The manufacturer also delivers a crankset. Via a Footswitch with 2 buttons, musicians can switch between channels, turn the reverb on and off.
With the Marshall DSL40CR, things are simple. The louder you play, the better the sound will be. However, its power (40 W) and the quality of its speaker (12″ Celestion V Type) are far from the only elements that set it apart from the competition.
Pros
Pros
Great electronic components provide exceptional opportunities for professional musicians;
In addition to the classic parameters it has Bass, Middle, Treble presets;
You can independently control the volume and gain of the two channels;
This tube amp incorporates many adjustment possibilities.
Cons
Cons
The reverb is so weak that it turns out to be relatively useless.
---
VOX VT40X – Most Number of Channels Modeling Amp
Vox makes a step forward with its new VTX series. The combos achieve remarkable results in the essential criteria of address, dynamics, sound shaping, sound diversity, and sonority.
The new chassis design also has a new construction inside from the previous VT models. The closed sound chamber has a ventilation slot on the front. VT40X has an output power of 40 watts. Using the "Amp Model" rotary switch, various basic sounds can be selected, which represent an all-around sweep of typical amplifier models, from vintage to modern.
All models in this series are equipped with a unique virtual system VET (Virtual Element Technology), which analyzes and reproduces all components and elements of the guitar amplifier circuit, resulting in the most accurate and realistic sound of the built-in presets of guitar amplifiers. Besides, the amplifiers of this series are equipped with multi-stage lamp preamp Valvetronix, which runs on vacuum lamps 12AX7.
Connectivity
This preamp guarantees completely analog sound, taking into account all the nuances and dynamics of tube sound transmission. Besides, Valvetronix has several modes of operation: switching the gain class from A to A / B, as well as switching the Cold and Hot modes, which increase the sensitivity and overload, respectively.
Besides, there is a noise reduction (to be set per preset and globally) and a tuner. The sounds can be saved. The VTX series combo amplifiers have tightly closed bass reflectors that provide uncompromising tone and resonance. With a USB input connector, special Tone Room software is available for this line of amplifiers, which allows you to fully customize your presets and effects, achieving your own, unique sound.
Pros
Pros
The amplifier responds well to the touch dynamics;
It reproduces a very wide range of sounds from clean to crunch to high gain;
The model allows users to customize settings presets.
Cons
Cons
It does not have a DAW interface.
---
Peavey Bandit 112 – The Most Powerful Guitar Combo Amp
From the famous TransTube series, the Peavey Bandit 112 is a particularly complete guitar combo. The transistor amps belonging to this range deliver a sound close to that of a tube amp. More concretely, it is pure and dynamic sound.
In the case of Bandit 112, this sound is played through a 12-inch Blue Marvel speaker, which is driven by a 100-watt amp module. Note that this amp is suitable for both rehearsals and stage and that it displays many settings and connections.
The Bandit 112 offers two channels and a boost function, which are foot-switchable via a footswitch (sold separately). Each channel features a 3-band equalizer, volume control, while the Overdrive channel has a Pre-Gain setting to control the amount of distortion. For even more sonic possibilities, this amp has two three-position switches to choose the type of amp that suits you. Thus, it allows you to easily switch from a blues sound to a metal sound.
Connectivity
The Bandit has two entrances. If your guitar has a particularly high output level, use the Low Gain input, otherwise, connect it to the High Gain input. This amp also has an effects loop and an output for an external speaker. Finally, the direct output (with adjustable level) allows you to connect the Bandit to a mixer, for example. The speaker simulator ensures that the amp retains its character.
Pros
Pros
The saturated register goes from a little stiff crunch to the high gain;
Easy to switch between types of amp you want to use;
It is suitable for practice and stage purposes.
Cons
Cons
It does not have onboard effects.
---
PRS Mark Tremonti MT15 – Best for Compact Size
If you are looking for something compact and small, then you need MT15. If you take a look, this amp can remind you of a lunchbox. Whatever the case, everything that a serious full-value amplifier should have today has been packed in a convenient and small design.
It has 2 independent channels. Each of them has a 3-band tone control. In addition, you will receive a gain and clean potentiometer. This model has a boost switch for the clean channel, volume, presence, and lead master. Additionally, it has a serial FX-way/power switch. It allows customers to get more benefits. This amplifier with closed-circuit current measuring points with external bias trimmer costs a bit more than average.
Connectivity
Speaking about the technical side the two-channel model is equipped with six ECC83S (JJ Electronic). This is not very common. Moreover, indicates high to highest gain reserves. The rectification of the AC voltage is done by semiconductor diodes – in oversized design, as can be seen after removing the base plate. It has an AB push-pull output stage. It allows drawing its energy from two 6L6GCMS from Ruby Tubes.
You will be surprised by the design and build of this amplifier. In addition to the clean workmanship, for example, the very high quality or expensive toggle switches, which are also screwed stable, make an impression. The inside details are contacted on circuit boards. They include sockets of the ECC83S to save costs.
Pros
Pros
The hum (low frequency) remains as low as possible at a high gain;
It has the standby mode;
A row of blue and red LEDs serve as power-on and channel status indicators.
Cons
Cons
In standby mode, the low background noise of the amp remains.
---
Laney Ironheart Amplifier Cabinet (IRT30-112) – Best for Versatility
Although the amp has Ironheart in its name, it is much more than just a metal amp. It covers a wide range of modern sounds and is overall very flexible. The Laney IRT30-112 with its 30-watt power amplifier, in which two selected 6L6 tubes operate, has enough power for group rehearsals and small performances.
Thanks to the built-in watts function, the amplifier volume can be reduced at will.
The IRT30-112 preamp is equipped with four ECC83 tubes. With its three-channel design, the Laney covers a wide range of sounds, from clear and powerful overdrive to modern high gain overdrive.
The IRT30H has two 3-band passive tone controls, one for the clean and rhythm channels and one for the main channel. By sliding the EQ controls, a deep preset and mid or high offset can also be activated, which has an additional influence on the harmonization of the amplifier. A switchable pre-boost increases gain and volume, for example for solos. The built-in digital reverb effect gives the spatial depth of the sound. The shaping of the sound in the output stage can be influenced using dynamic and tone control.
Connectivity
For the connection of effects devices, the Laney IRT30H has a serial, level-adjustable effects path, which can be removed from the signal path when not in use. External speaker boxes can be connected to the existing expansion socket with switchable output impedance.
The Laney IRT30-112 has a balanced DI output for recording or taking a scene. The source switch can be used to select the output tap point and the ground lift switch can be used to interrupt the ground loops. Using the included 4-way footswitch, the channels of the Laney IRT60H can be selected and the pre-boost and reverb function can be switched.
Pros
Pros
It has a nice tone and dynamics controls;
The great versatility of adjusting settings to use the device at full;
It is made of reliable materials to serve for many years.
Cons
Cons
Due to low wattage, you may receive fizzy sound distortions.
---
For guitarists and the special sound of their guitar, a guitar amplifier is indispensable. It amplifies the tones of the guitar and brings out the instrument's sound better. The summary can be found in a comparison table of the best guitar amps for metal music that are currently available for purchase. Use the table to quickly discover the appropriate guitar amplifier for your instrument without the hassle of returns.
Guitar amplifier
Properties
Guitar combos

Low weight (11 – 22 lbs)
Compact design
100-watt models are much larger and heavier
5 to 15 watts: for home use
30 to 60 watts: for a band or concert

Guitar amplifier minis

Very light (1.1 to 2.2 lbs)
Very small (like shoebox)
Great sound variety thanks to digital technology

.

Not enough power for a band
Optimal for the home and on the road

Top parts

For professionals
Enormous variety of sound
Lots of power for big stages
Require extra box (heavy and bulky)

Tube amplifier for the guitar

Generally louder and more powerful than transistor amplifiers
"Rougher" and "warmer" sound
Distortion can occur in the preamp and power amp
The more power the model has, the louder the amplifier needs to be set (for distortion)
Alternative: switchable powersoak to reduce the power
The tubes get very hot and eventually burn out
High maintenance

E-guitar amplifier with transistor technology

Even at high volumes: clear, undistorted sound
Only professionals perceive differences in sound warmth to tubes
Far less expensive than tubes
Lighter and more durable
optimal for beginners
Best Amps for Metal – Buyer's Guide
Pros and Cons of Guitar Amps for Metal
Besides tubes and transistors, there is another technology for guitar amplifiers: so-called modeling amps. These devices with digital technology deceptively recreate the sound of transistor and tube amplifiers and that of certain speaker cabinets. Thus, quite a few modeling amps have up to 100 imitated amplifier and speaker types. The following table summarizes these products' advantages and disadvantages compared to "conventional" amps for the guitar.
Amplifier
Advantages
Disadvantages
Combo Amps

Low weight and compact design
Depending on wattage: optimal for home or a concert

100-watt models are very heavy and large

Mini Amplifier for Guitar

Extremely lightweight
Very small design
Great variety of sound
Also suitable for on-the-go

Power is not enough for a concert

Top parts

Enormous sound variety
High performance

Heavy and bulky (require an extra box)

Tube Amplifier

Powerful and loud
"Round", "warm" sound

The more power the model has, the louder the amplifier needs to be set
High maintenance (tubes burn out)
Maintenance costs increase with power

Transistor Amplifier

Better value than tube amplifiers
Lighter and more durable
Clear, undistorted sound (crucial for professionals)

Not as powerful as tube amplifiers

Modeling Amps

Enormous sound diversity (up to 100 amp and cabinet types)
Compact design
Also suitable for beginners
Provide good sound even through headphones
Available from around $100

The trained ear perceives the differences to real tubes and transistors
What is a Guitar Amplifier?
Guitar amplifiers are among the indispensable accessories for a guitarist. The amplifier serves to amplify the sound signals and significantly contributes to the guitarist's sound.
However, this function has a guitar amplifier only in recent times – because at the beginning of the production of a guitar amplifier was exclusively to produce a louder sound for the guitarist and his listeners.
Since the choice on the market for guitar amps is almost immeasurable, we have created a comparison table from external tests' meta-data. With the help of this comparison, you can make a comparison and find the best model in the course of weighing. External experts conducted all tests.
Mini Guitar Amplifier
On the other hand, the mini guitar amplifier shows a certain similarity to the combo amplifier in various tests. Comparisons show that these models are merely smaller, lighter, and therefore handier. In return, the quality is not quite as appealing as the professional combo amplifiers.
Tops
Tops are mainly suitable for advanced musicians. You can connect them to other instruments in a variety of ways for a slightly higher price, so there are almost no limits to your creativity in creating a sound. Tops are mainly suitable for experienced users.
Most Important Review Criteria
Comparisons show that it is difficult for many interested people to find the best model – similar to the stage piano or the acoustic guitar. You can also use these criteria to make a final purchase decision.
Weight
An important criterion in the test of guitar amplifiers is the weight. Especially for users who need a constant change of location, it makes sense to make sure that the guitar amplifier is not too heavy. Because then it is difficult to transport.
Dimensions
In addition, the dimensions are also a decisive criterion. However, when checking the external test dimensions, it is noticeable that the testers do not give this criterion much importance. This is because it is often the large guitar amps for metal that score the highest quality in comparison.
Battery Operation
If you want to take your guitar amp with you and don't want to be dependent on a power source, you should opt for a battery-powered model. After all, there are now guitar amplifiers with rechargeable batteries, so operation is possible anywhere.
Sound diversity
Logically, the purpose of a guitar amplifier is to produce a better sound. However, it is necessary that the guitar amplifier can reflect the entire range of sounds.
Thus, the sound variety of a guitar amplifier is one of the most important criteria when examining it in comparison. The best model must necessarily offer good sound quality.
Performance
In addition, performance is also an important criterion in the evaluation, which significantly impacts the test result. When tested by experts, it is noticeable that devices with a high performance often get a better test score. However, your new guitar amplifier doesn't need to have a strong performance. After all, the ideal power depends on the type, the room size, and the volume tolerance.
Tuner
Compared with other models, devices benefit if you have an integrated tuner. Because then there is no need to connect external tuners to ensure the tuning of the guitar. Consequently, this accessory has a positive effect on your comfort.
Connections
Also, various connections are needed, especially when practicing the guitar. If the guitar amplifier has multiple connections, this will have a positive effect on the test score and also on the comfort.
Footswitch
Footswitches have become part of the repertoire of most guitar players. If you have a footswitch, you can, for example, switch back and forth between different sounds while playing.
Memory function
In addition, some models compared to others can already save sounds and tones. Via the push of a button, the guitar amplifier then saves the respective passage so that you can easily play the desired sound again later. Good ideas are thus no longer lost.
The Most Important Purchase Criteria
As a guitar amplifier test and comparison shows, in addition to deciding on one of the explained types of an electric guitar amp, the power in watts is particularly important. The more watts the amplifier has, the more the instrument's signal can be amplified. Moreover, higher wattage means a better amplifier's ability to reproduce the signal cleanly or undistorted even at high volumes. For example, a jazz guitarist playing in a loud big band is more likely to reach for a 100-watt unit to achieve an undistorted sound even under these conditions. In contrast, the rock musician strives for a rich, distorted sound, so he chooses a powerful amplifier and sets it particularly loud. For home use, a model with a lower output should be chosen. Especially for beginners, an amplifier for the guitar with five to 15 watts is suitable. If you want to perform in a small club, a device with 30 to 60 watts of power comes into question. In this case, 15 to 50 watts is sufficient for a tube amplifier. And for a concert on a medium to a large stage, a device with 50 to 100 watts is recommended.
FAQ
How expensive are guitar amplifiers?
This cannot be answered in a general way – because in tests, the price of a guitar amplifier varies enormously. Basically, the cost depends on your individual needs and personal preferences. The more quality you want, the more money you have to put on the table for the amplifier. Cheap models are already available in stores for less than $50. However, if you want more comfort, quality, and a better sound, you can easily spend several hundred dollars on such a device.
What are the best brands?
Marshall and Fender are the leading brands in the field of guitar amps for metal music. For this reason, you will see guitar amps from these brands in almost any test by experts. However, this does not mean that automatically all products from these manufacturers are good. Instead, they are often highly-priced. Besides, there are other manufacturers in the trade that can score with high-quality devices.
How many watts is best in terms of power?
This depends entirely on your personal circumstances – in particular, the room plays a decisive role. At home, for your room already, 15 watts are enough, while in the rehearsal room or in the studio, more than 30 watts are preferable. If you want to perform on stage, your guitar amplifier should have at least 100 watts of power in the test. Otherwise, the amplifiers are too weak.
Which tubes should be used?
In a high-quality guitar amplifier, different tubes are installed. This is because an amplifier with tubes provides high-quality sounds and a loud sound.
However, the right tubes' question can not be answered in a general way – because the type depends on the make, design, and other individual characteristics.
How long do such tubes last?
Comparisons show that these guitar amplifiers with tubes require a lot of maintenance. This is because new tubes are needed with some regularity. Of course, it depends on the treatment of the guitar amplifier. However, you can expect that every two years, a change of tubes will be necessary. Whether a tube amp is consequently the best choice for you, you have to decide for yourself.
What are the speakers for guitar amplifiers?
Speaker boxes differ in impedance (common are 4, 9, or 16 ohms), diameter, and the number of installed speakers. Note that the impedance of boxes and amplifier must be identical.
How to adjust the guitar amplifier?
No general statements can be made here because the sound is strongly dependent on your taste. It is recommended to turn down all the Marshall amplifier controls to adjust the settings gradually.
How to connect the amplifier correctly?
Audio Interface
To connect the amplifier to a digital audio workstation (DAW for short), you need a (preferably high-quality) DI box with a thru output. This is then connected to the audio interface via line input.
Cell phone
It would be best if you had an adapter cable that fits on one side of the cell phone's audio output (usually a 3.5 mm jack) and the amplifier input (6.3 mm jack). Then you can easily connect the cell phone.
PC
The PC can also be connected to the amplifier with the use of an appropriate cable.
Useful Video: 6 Best Metal Amps For Beginners
Conclusion
In this review, we inform about guitar amplifiers in general and guitar amplifier products. We do not test any products! If reviews about amplifiers appear, these amplifier tests will be marked!
---