---
Sennheiser HD-201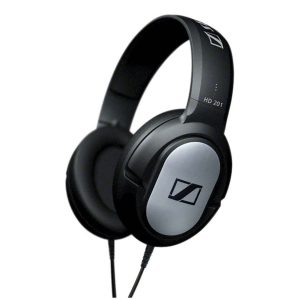 For Long Studio/DJ Sessions
Closed, Dynamic Hi-Fi Stereo Headphones
Powerful, Bass Driven Sound
Sony MDR7506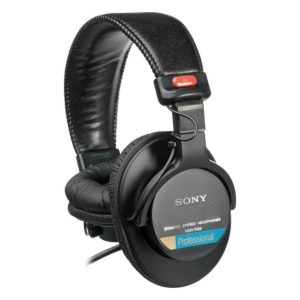 Stereo Unimatch Plug
Neodymium Magnets And 40 Mm Drivers
Gold Connectors And OFC Cord
Beyerdynamic DT 880 Pro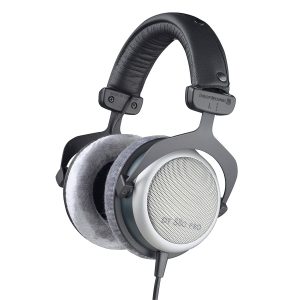 Single-Sided Cable
Semi-Open, Diffuse-Field Studio Headphone
Velour, Circum-Aural Ear Pads
Sennheiser HD 700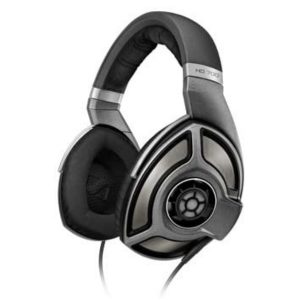 Open Back Ear Cups
Highly Optimized Ventilated Magnet System
Very Low THD Achieved
Shure SRH 1540 Premium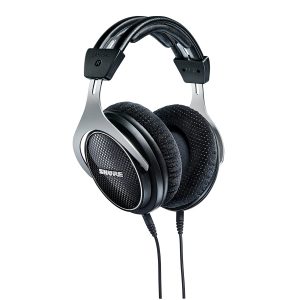 40 Mm Neodymium Drivers
Aircraft-Grade Aluminum Construction
Oxygen-Free Copper Cable
---
Choose the Best Headphone for Metal Music
Customer's Choice: the Best Rated Headphones for Metal Music
46 users answered this survey. Please help us improve this review!

60.87% of users selected Sennheiser HD-201, 8.7% selected Sony MDR7506, 8.7% selected Beyerdynamic DT 880 Pro, 15.22% selected Sennheiser HD 700 and 6.52% selected Shure SRH 1540 Premium. Every month we analyze your answers and change our rating.
---
Best Headphones for Metal Music – Buyer's Guide
This buying guide has an important reason: studio headphones for metal music are increasingly important in producing, recording, and song mixing. Lately, low budgets have made good acoustics measures in studios less common, giving headphones as an alternative monitoring tool a higher priority than ever before. So headphones are more monitoring tools for the artist in the recording booth and more and more the reference for producers and engineers! And the fact that nowadays more and more work is done within one's own four walls than in commercial studios is also no secret, which is why one usually has to do without the thick monitoring monitors simply out of consideration for one's neighbor and life partner.
There are many reasons to use headphones in the studio. And there are at least as many headphone variants. And if you are to choose one, when – viewed from the one-dimensional distance of the Internet – you only have more questions in your head.
For this reason, we have let the most important representatives come and put on different variations!
What is a headphone?
A headphone is a sound transducer that is worn on the ears or directly in the pinna. Early models had only one earpiece, but today headphones cover both ears. In the early days of radio, people listened only via headphones, but at that time in mono quality, which means that the same audio signal comes on both sides. It is impossible to imagine everyday life without headphones.
From call center agents to pilots, many professions cannot do without them, and the utensil also provides useful services in leisure time. As it turned out in the test, there are various options and systems of sound conversion for headphones, which can be compared with loudspeakers.
Electromagnetic sound conversion
This is the original variant in comparison with other systems. A steel diaphragm is moved, which radiates the sound. If the current comes from the amplifier, the first two magnetic coils are flown through, which are placed directly behind the steel membrane.
The magnetization is necessary so that the sound does not vibrate at twice the frequency. The evaluation shows that this system, once used in the first devices and in the military, has gone out of fashion: the frequency range is severely limited, and the distortion factor is also high.
Electrodynamic sound conversion
Here, too, a coil moves in a magnetic field. As soon as sound frequencies and thus the interaction of variable and constant magnetic fields occurs, vibrations are generated, which are transmitted to the ambient air. The driver membrane is made of plastic, metal, or cellulose. According to the test, the suitability test showed that this manufacturing process is very cost-effective and offers very good reproduction quality. Therefore, these models are widely used.
Isodynamic sound conversion
The electrodynamic action of a normal audio frequency voltage drives the diaphragm. This works via a spirally attached conductor path, which is led from the center of the membrane to the outside. A homogeneous magnetic field is necessary for smooth operation, but large and heavy magnetic disks can only produce this. In the test, it turned out that headphones constructed this way are very heavy and not comfortable.
Balanced armature sound conversion
Centered in the magnetic field, a movable armature is supported. As soon as the current flows through a coil in the test, the experiment's armature becomes magnetic and moves in one direction. Sound waves are produced by the membrane attached to the armature by means of a drive. A relatively stiff diaphragm is needed to keep the armature balanced. The test showed that this principle could produce relatively good sound from little power. According to the evaluation of models, this principle is mostly used in so-called in-ear earphones.
Electrostatic sound conversion
A conductive membrane made of polyester is clamped between two perforated metal plates, which is constantly electrically charged. The necessary high drive voltage is provided by a so-called step-up transformer, which is connected directly to the speaker outputs. The extremely thin diaphragm enables a wider frequency spectrum. Experiments and tests also show a high resolution and a very natural sound result.
Checklist: What's important when buying headphones for metal music
Do you need new headphones to listen to metal music? Then there are a few things you should consider. In our clear checklist, we show you what is important when buying headphones.
Here you will find the most important points that you should pay attention to when buying your headphones.
Decide on the right design or construction: Depending on what you need your headphones for, you should choose in-ear, over-ear, or on-ear headphones. If you want to be able to move freely, then True Wireless Earbuds are practically right for you. But maybe the secure fit of an over-ear model is more important to you?

Make sure they are comfortable to wear: Of course, your new headphones should look not only good but also be comfortable to wear for a long time.

Please choose a model with good sound quality: In our opinion, the right sound is the most important purchase argument. That doesn't necessarily mean you have to go for the most expensive earphones. The sound should be well balanced and warm.

Determine if wireless or wired headphones are right for you: While wired headphones are in many cases better in terms of sound quality, by now, some Bluetooth headphones can keep up. Wireless headphones today also sound fantastic and suffer fewer connection failures.

Decide which features are important to you: Depending on what you'll be using the earpiece for, you'll want to take a close look at the features. Do you need controls directly on the headphones, or is it enough for you to operate the headphones via voice assistant? Is noise-canceling important to you?
Which are the best headphones for metal music?
Although the question sounds quite simple, the answer is not necessarily. But first, you should clarify what makes a good headphone – and what, above all, not!
We have an article that looks at the different tasks for headphones and shows which headphones are popular for mixing, monitoring, just listening to music, and so on. 
Open or closed headphones?
First of all, there are three basic types of headphones: closed, semi-open, and open. This describes the encapsulation of the ear cups to the head. With open headphones, you can still perceive the environment to some extent unimpeded, while with closed headphones, you are "encapsulated" from your surroundings, so hardly any sound from outside reaches your ears. Semi-open headphones are headphones that are somewhere between the two extremes.
The rule of thumb is known to be: Open headphones sound "more open," i.e., more transparent and spatial because they do not "trap" the sound pressure at the ear but transport it "away" to the outside. The disadvantage, however, is exactly that, so that this type of headphones should not necessarily be located near sensitive mics, because they virtually provoke crosstalk: This is a quick way to ruin vocal recordings – and in the worst case, even your ears if there's a "nasty beeping" feedback. However, in mixing and mastering – and in directing in general – this shouldn't really interest or even bother anyone. And as we'll see in our test marathon, open headphones don't necessarily sound "better" either.
Besides, there is a distinction between "ear-enclosing" and "ear-covering" headphones. In the former, the foam sits on the skull and encloses the ears, while in the latter, the side parts rest directly on the ears but are thus also usually somewhat smaller. Certainly, there are also in-ear headphones, the well-known "earplugs," or earphones, but these should not interest us further here and are therefore not in our test selection.
In addition to dynamic headphones, in which coils in mostly fixed magnetic fields move the diaphragm, there are also electrostatic headphones, in which the diaphragm is part of a capacitor. Membrane movements are thus accomplished by electrostatic attraction forces and not with the Lorentz force. However, they are quite expensive, rather rare, and not part of this review. Recently, however, magnetostatic in particular have come to the fore. If you want to know what these different systems are all about, you might be interested in our article about headphone transducers.
In-ear, over-ear, or on-ear – Which headphones are the best for you?
This is especially about the construction and design of the headphones. Depending on what you want to use the headphones for, you should choose a different type. Each model has its specific advantages or disadvantages.
Over-ear
Over-ear headphones were considered the perfect headphones for a long time. The sturdy earpieces also offer some advantages that other types can't. At the same time, thanks to their often clunky appearance, over-ears are not so easy to use for all kinds of activities, such as sports, and are very conspicuous on the go. However, this depends entirely on your preferences.
Pros:
Great sound

Best battery life for wireless earphones

Good wearing comfort
Cons:
Not as easy to carry around

Often steep price
In-ear
In-ear headphones are now often included as standard with many smartphones. Almost everyone has had their experience with them today. They are small, light, and easy to take with you everywhere. However, there are often limits to this type of headphones in terms of sound – but this does not apply to all models.
Pros:
Lightweight and small

Easy to transport

Shield noise well
Cons:
Sound quality is often worse than larger headphones.

Battery life
On-Ear
Slightly smaller than over-ear headphones are on-ear headphones: These do not completely enclose the ear when you wear them but merely rest on it. Thus, this type of headphones often offers less protection from external noise. Many on-ear headphones, therefore, offer active noise canceling – minimizing outside noise in terms of sound.
Pros:
Smaller and lighter than over-ear headphones

Easy to transport

Better battery life than in-ears

Great sound
Cons:
Often not good noise canceling
How to choose the best headphones for you
If you want to choose the right headphones for you personally, there are some guidelines you can follow:
What do you primarily need your headphones for?
There will always be some more important activities to you – these are the ones you should focus on. You may also want headphones specifically for one area, such as sports. Here is our advice:
Headphones for work should sound good and be comfortable to wear for a long time.
Headphones for sports tend to be small and light. They should also be water-resistant and robust.
Some features characterize headphones for travel: They should be easy to transport (possibly foldable) but also have good noise reduction.
Of course, it's best if your headphones offer a variety of uses and don't limit you here.
The Right Headphones for Metal, HiFi, DJ, or Studio
In addition to designated studio headphones, we have also included some hi-fi and DJ area models in our small field study since other primary applications should not necessarily exclude studio use. Or should it?
Practical, extremely space-saving folding mechanisms, such as those offered by the great AKG Tiesto 267 DJ/studio headphones, are definitely not a disadvantage. That much is already clear. And of course, any kind of headphones can be comfortable, that's also clear. Nevertheless, the evaluation of the headphones in this test marathon is primarily based on their "neutral" sound quality, with a special focus on the use in mixing and mastering situations – whether FOH or in the home or pro studio.
In plain language: Ideally, the headphones should not add anything that is not there and should not leave out any information that should be there. Honesty is required and sought after, but fun should not be neglected either, so we were more looking for the "egg-laying lizard" than the mostly "linearized" headphones.
Impedance, sound pressure, and ripple
With regard to some models, the love of numbers seems very abstract, yet we arrived at interesting findings. In this respect, one should not necessarily rely on the technical key figures, which manufacturers sometimes reveal more, sometimes less detailed. There is clearly a Babylonian confusion of languages here!
Due to partly contradictory sources and different reference values, many technical data are absolutely not comparable in most cases – especially across manufacturers. For example, information about the transmission range without a definition of the corner points is practically useless because no reliable information can be made regarding linearity. Therefore, prospective buyers should pay more attention to the attributes of the headphones described in our test than to compare tech values and accessory components. Ideally, the targeted headphones for metal music should be compared under the required conditions before buying them.
Impedance and characteristic sound pressure are still related to each other and describe approximately how "loud" a headphone acts on an amplifier. In this respect, the efficiency of the headphones has a direct influence on the generation "mobile audio," whose battery-powered devices do not necessarily have "power without end," which is why we assumed high-quality and powerful preamplifiers in the studio or on the set for maximum sound enjoyment. Thus, none of the headphones tested here was "too quiet." Before headphones or amplifiers break down due to overload, your ears will do it!
How much do I have to spend? Pricing of the test environment
For the reasons mentioned above, we have quite a colorful mix of headphones at the start, which we want to feel closer to the membrane in terms of their suitability under given conditions, whereby the test environment varies greatly in price. Some people who would have liked to see tighter price limits will certainly not like that, but we still wanted to know if the "twice as expensive" headphones also "sound twice as good" or "look and feel twice as good," which undoubtedly seems to be connected to the purchase price.
We also anticipate the following comment: "Why haven't you tested headphones XY?" which is why we already want to provide the answer at this point: The studio headphone market is a huge market segment, so a continuation of the project will surely follow soon! Therefore, please let us know in your comments which model you are still particularly interested in, and above all why!
FAQs: Frequently asked questions about headphones for metal music
Is there still a question left unanswered for you? Here you will find the most frequently asked questions about headphones.
What is the difference between over-ear and on-ear headphones?
The difference between over-ear and on-ear headphones is easy to explain:
On-ear headphones sit on top of your ears. They are smaller and lighter than over-ear headphones. Over-ear headphones enclose the ear. Therefore, they provide better shielding from outside noise.
Do wired headphones sound better?
As many audio lovers have suspected, a study by SoundGuys showed that wired headphones actually deliver better sound quality than Bluetooth listeners.
This is mainly because many Bluetooth codecs have issues with audio streaming quality. Wired headphones, on the other hand, consistently deliver perfect sound quality.
What is an active noise-canceling?
Active noise cancellation (Active Noise Control) is a method of reducing unwanted noise by adding a second noise specifically designed to cancel out the first.
Are on-ear or over-ear headphones better?
On-ear headphones often don't perform as well as over-ear headphones. This is mainly due to the smaller ear cups, which also don't provide good shielding from the outside. Thus, much of the sound is lost.
Headphones and safety
While it is forbidden to drive with a cell phone to the ear, the road traffic regulations do not prohibit headphones in comparison. Nevertheless, it must be noted that drivers and their hearing must not be impaired in their attention by the use. This means that anyone listening to music while on the road must take care not to miss all relevant sounds.
This includes car horns or the siren of the police, ambulance, and fire department. If the enjoyment of music causes an obstruction of emergency vehicles, a fine must be expected. In the event of an accident, there may be insurance-related disadvantages. Even if the other party in the accident is at fault, an attempt could be made to enforce contributory negligence on the part of the headphone wearer.
In addition, the insurance company may try to claim an excess because the damage was caused by gross negligence. This can not only be expensive but also result in a downgrade. Therefore, it is best to avoid using a headset when driving that all ambient noise is heard. This also applies when riding a bicycle or jogging in the park. If you are not sure, you should do the test and compare it with the volume. Alternatively, it is possible just to put a plug in the ear.
Tips for buying headphones for metal music
No matter which headphones you finally decide on, you should try and test the headphones yourself. Here are our best tips for doing so:
Try the headphones and keep them on for some time:

No two heads are the same. Even if the wearing comfort is described as well online, you should still always try the headphones yourself.

Get an idea of the design and workmanship:

As is the case with so many things, the workmanship can only be assessed when you actually hold the headphones in your hand.

Test the sound extensively:

You should try out different music styles, especially those that are important to you. If you also want to use the headphones for watching TV, test whether you notice any delays. Be sure to try the headphones both with a cable (if available) and without.
Useful Video: The NEW HD 600!!
Conclusion 
By the way, declarations of agreement with our test results are welcome in the form of "likes." According to the standard normal distribution of expected values, with time and the increasing, representative amount of likes, the results should generalize again. Because in the words of the common man: A headphones for metal music with many likes and buyers can't be a bad one! Of course, feel free to share your experiences with us in the comments section. We are always happy with your feedback!
---