---
Fender Mustang LT-25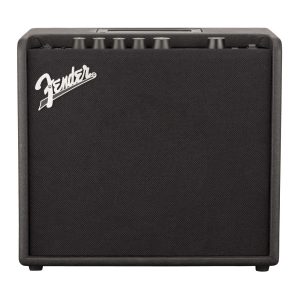 Stereo Headphone Output
Single 8" Fender Special Design Speaker
USB Interface For Recording
Fender Mustang GT 200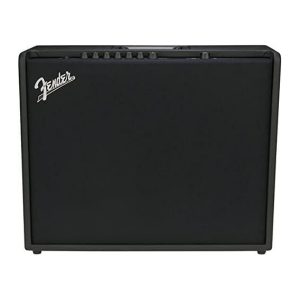 Connect To Fender TONE (WIFI)
Bluetooth Streaming And Control Available
Crisp, Full Color Display Screen
VOX VT40X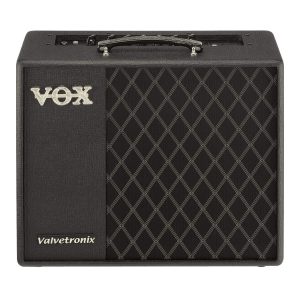 33 Preset Programs
VET (Virtual Elements Technology)
11 Realistic Amp Models
Line 6 Spider V 60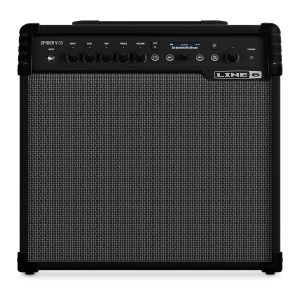 128 Custom Presets
Great For Practicing, Jamming And Recording
Full-Range Speaker System
Fender Champion 100 XL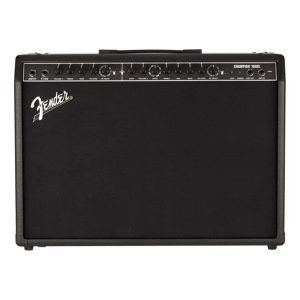 16 Modeled Amp Tones
12" Celestion "Midnight 60" Speakers
Four "Stompbox" Effects
---
Choose the Best Modeling Amp for Metal
Customer's Choice: the Best Rated Modeling Amps for Metal
14 users answered this survey. Please help us improve this review!

21.43% of users selected Fender Mustang LT-25, 7.14% selected Fender Mustang GT 200, 21.43% selected VOX VT40X, 42.86% selected Line 6 Spider V 60 and 7.14% selected Fender Champion 100 XL. Every month we analyze your answers and change our rating.
---
A modeling amplifier aims to combine the best features of both analog and digital amps. To do so, they use computing technology. They employ computer programs to create their sound, which includes meticulously tuned algorithms that replicate the influence each component of a real amplifier has on a guitar signal [1].
Even the most durable and reliable tube amplifiers can fail at any moment, however, modeling amps are typically far more dependable. They don't have any components that wear down and need to be changed, and they don't require biasing. You won't even need to understand what biasing is if you play a modeling amp.
This is a guide about the best modeling amps for metal. This article will be answering questions that are commonly asked by those who are new to guitar and want to know more about the best modeling amps for metal. Metal music experts will be reviewing some of the most popular ones on today's market, as well as providing tips on how to find the right one for you.
Fender Mustang LT-25 – Digital Guitar Amplifier – the Editor's choice!
The Fender Mustang LT-25 is a fantastic digital guitar amplifier that is perfect for both practice and small live gigs. It's easy to use, with a simple layout, and it has a great range of tones on offer. Plus, it features twenty-five onboard effects that you can play around with to create your own unique sounds.
The Mustang LT-25 is also very compact and lightweight – perfect for taking with you wherever you go. And lastly, the price is unbeatable for such a versatile piece of equipment. So if you're looking for an affordable way to take your music to the next level, the Mustang LT-25 is the perfect choice!
The amp is also lightweight and compact, making it easy to take with you wherever you go. And thanks to the handy USB connection, you can easily create new presets and upload them to your amplifier via your computer.
The Fender Mustang LT-25 is a digital guitar amplifier that's perfect for both practice and small gigs. It features an easy-to-use layout, a variety of excellent tones, and a compact size that makes it easy to take with you wherever you go. Plus, it offers a great range of tones, 25 onboard effects, and USB connectivity for ease of use.
---
Fender Mustang GTX 50 Digital Modeling Combo Amplifier – the best for small venues!
The Mustang GTX 50 is everything you would expect from a cutting-edge amp release from the world's most famous purveyor of classic amplifiers, equal parts forward-thinking design nous and tasteful, "tried and true" operability
The Mustang GTX's amp section is pretty basic, with only three separate channels and a single global EQ knob. However, when you look past its simple appearance, it's packed with tons of tonal flexibility thanks to 200 onboard presets, all-new in-built effects, and handy worldwide EQ options.
Ready to rock at a moment's notice, the Fender Mustang GTX 50 digital modeling combo amplifier is perfect for practicing or small venues. With Wi-Fi connectivity, smartphone control, and onboard effects, this amp is packed with features that will let you sound your best.
The Fender Mustang GTX 50 Digital Modeling Combo Amplifier can become the perfect amplifier for practice or small venues. It features Wi-Fi, smartphone control, and USB connectivity so you can easily control your sound. It also has onboard effects so you can get the perfect tone for your music. In addition, it's portable so you can take it with you wherever you go.
---
VOX VT40X Modeling Amp – the best for sound quality!
VOX VT40X Modeling Amp is the latest release from VOX, delivering the stunning sound quality and realism with the help of VET (Virtual Elements Technology). Eleven realistic amp models, thirteen high-quality effects, and thirty-three preset programs provide a wealth of options for players of all levels.
There's no doubt that various brands' amplifying technologies have had an impact on the sound of rock music for more than 50 years. With 33 artist presets and 11 modeled amps, the Vox VT40X allows you to transition between a variety of genres and styles while performing your own material.
There's nothing especially mysterious about this – they sound fantastic, and while they aren't the cheapest, the sounds and build quality are more than makeup for it. However, after so long, it was evident that a refresh was needed. Thus, you now have the improved VTX series.
The onboard effects are impressive enough to cover most applications, and the output volume is sufficient for most situations. The recording sound quality is also very good. If you're looking for an amplifier that will exceed your expectations in terms of sound quality and versatility, then you need to check this Vox amp.
---
Line 6 Spider V 60 Wireless Ready Modeling Amplifier – the best for controls!
The Line 6 Spider V 60 comes with a number of interesting features. This
solid-state amp
has one 10-inch speaker, one tweeter, and 60 watts of power. It also includes 78 amplifier models, 23 cabinet models, and 101 effect models in addition to being the primary feature of all Spider V amps.
The Spider V's buttons are simple to operate, though the display is a little tiny. The improved sounds are fantastic; the new full-range speaker system improves sound quality at low volumes and balance at higher volume levels for both electric guitars and acoustic instruments, not simply for electric guitars.
The control panel is just as attractive as the rest of the equipment. Line 6 determined to go with an LCD display rather than a complicated knob setup instead of overcomplicating it.
The Line 6 Spider V 60 amp is a full-featured
practice amp
, but it's also much more than that. Whether you prefer to plug in and play with a standard amplifier sound or like experimenting with settings until you've generated an absolutely unique and stunning tone, this machine offers the tools you need to make it happen.
---
Fender Champion 100XL Digital Modeling Guitar Amplifier Combo – the best for stompbox effects!
The Fender Champion 100XL 100W 2×12-inch guitar combo is designed with a more aggressive appearance and tone to the Champion series, which are otherwise known as "black on black". It is a five-channel, 15W amplifier with 16 amp models ranging from pristine clean to full-on metal distortion.
12 popular effects may be used on each channel, ranging from reverbs and delays to Vibratone and even tremolo. Two 12-inch Celestion "Midnight 60" speakers provide a full sound, increased volume, and expressiveness to this versatile amplifier.
The all-black amplifier will be the top model in Fender's Champion series. It has two Celestion Midnight 60 speakers and is rated at 100 watts. That should be enough for most musicians, even on big stages.
The Fender Champion 100XL digital modeling guitar amplifier combo is perfect for beginning and intermediate players who want a wide variety of tones in an easy-to-use package. With 16 modeled amp tones, four stompbox effects, and Celestion speakers, this amp has everything you need to start playing today. Plus, the black-on-black design looks cool and modern.
---
The Buyer's Guide
What Is a Modeling Amp?
While modeling amps can be useful in specific situations, they may sometimes be a superior choice to a valve amp.
A decent modeling amp will provide you with additional alternatives: there's a clean channel, followed by various overdrive and distorted channels. 
It's quite common for a modeling amplifier to have more than twice the number of channels as a valve amplifier. Some tube amps are programmable, and many include features like channel programming and memory so you may call up your favorite settings with a touch of a button. If you want a great deal of sound in one amp, consider getting a modeling amplifier.
Modeling amps may also be really beneficial to novices since they offer a simple method to learn about the many different types of amplifiers and what kind of tones particular amplifiers will produce. You can experiment with all of the settings while learning, then discover a little more about what type of sounds work for that specific musician after [2].
Modeling Amp vs. Effects Pedal?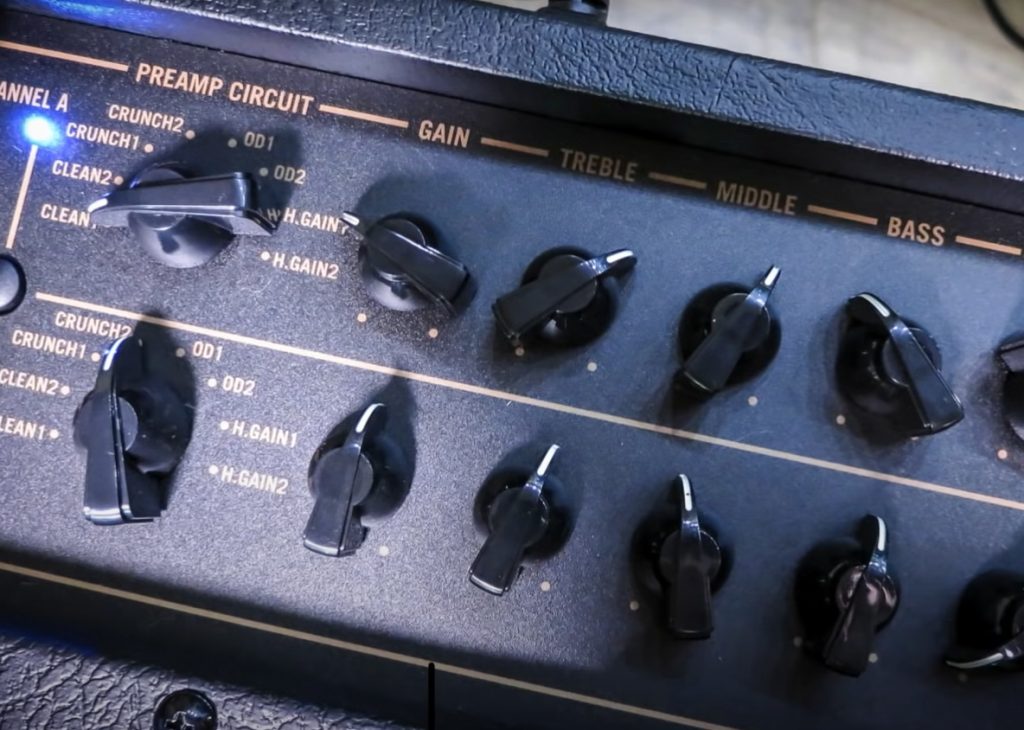 Some guitarists prefer to use a modeling amp because they can get the sound of many different amps and pedals all in one unit. Additionally, modeling amps typically have more features than a traditional pedalboard setup. For example, most modeling amps include built-in reverb and delay effects.
On the other hand, some guitarists prefer to use separate pedals for their sound. This gives them more control over each effect's tone and allows them to create unique sounds. Pedalboards also tend to be smaller and lighter than a modeling amp, making them easier to transport.
Ultimately, the choice between a modeling amp vs. an effects pedal comes down to personal preference. Some guitarists prefer the convenience of a modeling amp, while others prefer the flexibility and sound control that comes with using separate pedals.
What Are the Benefits of Modeling Amps?
Modeling amplifiers deliver such benefits [3]:
Lightweight
Because modeling amps are designed on computers and chips, they are very lightweight and may be carried around. The Mustang GT 40, for example, weighs only 14 pounds, whereas the Mustang GT 200 weighs a reasonable 34 pounds. The Champion 50XL weighs 19 pounds.
A modeling amp may be ideal for a gigging musician who must cycle through numerous tones during a set, such as someone who plays acoustic guitar. A modeling amplifier might be a wonderful method to get that in one amplifier without having to carry around several amps and a large pedalboard to the venue.
Reliable
Finally, this is about the circuitry. Glass tubes employ filaments similar to those in light bulbs, which can be fragile and result in noise or signal loss.
At last, tubes can wear out, even if this happens at a low rate. It is unavoidable in the long run — after all, vacuum tubes are a decades-old technology — but a digital amplifier will faithfully resurrect your dialed-in settings time and time again, barring any significant faults.
Versatile
Models abound when it comes to amplifier modeling. The Mustang GT amps include Bluetooth and WiFi connectivity, allowing them to access the Internet and receive new features and hardware upgrades. Users also have the option of seamlessly editing the various amp models and effects using the Fender Tone app while connected to the Internet, which they can then save to their Mustang GT. From artist-curated presets to presets contributed by a growing community in the cloud, there's plenty of creative potential in the Mustang GT.
Main Features:
Type and Configuration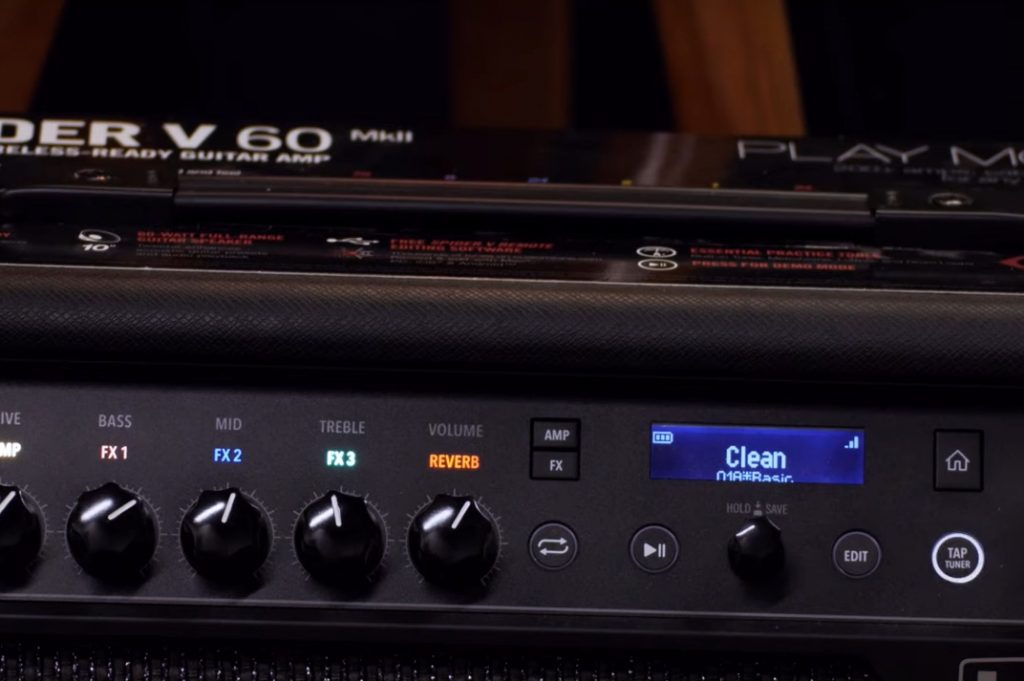 Not all modeling amplifiers are the entire package. You can literally just plug them in and start playing once you get them home. Other amplifiers may only provide the amplification, meaning that you'll need to connect them with a suitable cabinet if you want to hear the sound. It's also necessary to think about how many channels an amplifier has accessible; if you want it to act more than one role at a time, this is something to consider [4].
Power and Speakers
Musicians care about power because they all want to be heard. Depending on what you want to do with your modeling amplifier, you may have different priorities for other musicians and amateurs. If you wish to practice or perform with a full band, for example, make sure your modeling amplifier has at least 50 watts of power so that you can be heard over the drummer.
If you only plan on using your amplifier at home and never in a rowdy environment, you'll be fine with less power. However, to get a full sound and vibe, you'll need a certain amount. 
Many modeling amps allow interconnection and upgrade of power and speaker options, so consider them as you would anything else – and get what you need before purchasing.
It's a good idea to start by comparing the three following combinations: the best tube modeling amp, the best combo amplifier, and the finest tube amp. Which instrument you pick will influence your choice as well. If you want the greatest bass modeling amplifier, keep away from small modeling amplifier examples [5].
Effects and Presets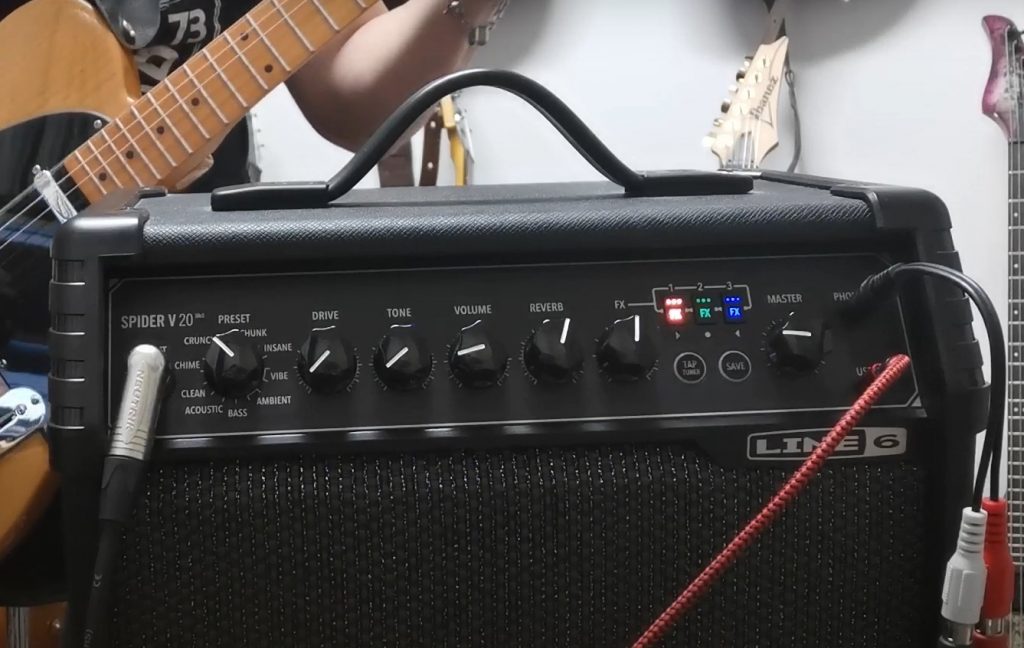 Many of the new amplifier types dubbed modeling amps are almost completely adaptable. Because modeling amps avoid using valves and tubes to make a sound and tone, and because what the audience hears is digitally recreated, the possibilities never cease to amaze me.
Amp modeling is a form of digital recreation that attempts to mimic the sounds, features, and effects of a vintage amplifier. Most modeling amps provide stompbox effects such as distortion, overdrive, and even compressors in addition to other features. If you go to shows regularly, this saves you from having to bring along a lot of gear.
Although it's still possible to build a solid amp from scratch, modeling amps gives you the ability to create an amp that is highly similar to one of the most illustrious tube amplifiers in music history. You no longer have to carry around a collection of amplifiers in order to get different tones and depth in your performance. There will be a solution available for you, no matter if you're searching for the greatest metal modeling amplifier or simply the finest low-cost modeling amp accessible. Modeling amps have revolutionized live performance by making it possible to do anything without necessitating the use of a large vehicle and a crew of roadies.
Presets are useful on amplifiers as much as they are on any piece of musical equipment. They minimize the time it takes to set up and allow you to access a number of settings quickly. Some amplifier makers even offer the option to store your presets online, reducing the need for more memory and providing greater peace of mind.
Dimensions and Weight
When it comes to purchasing anything within the realm of musical instruments and equipment, there are two primary groups of consumers. If you're looking for a modeling amplifier for your home recording studio, or just to use at home, you'll give only dimensions and weight a brief amount of thought and importance.
The first thing to consider if you're in the home-user category is whether or not you have enough area to store and utilize the gear. Don't buy anything too big if your music-making spot is on a tight budget. Always make sure to adhere to manufacturer recommendations for clearances around the equipment if you want to avoid going too far wrong.
Today's modeling amps are far lighter than their predecessors, which utilized physical components to generate sound. Electronics are lighter than valves and tubes. Certain instances when you need to give weight and size consideration still exist.
If you're not a home user, you're probably a touring musician or an amateur who likes to bring your amplifier to practice or rehearsals. If this is the case, you'll need to think about a few more factors than someone using an at-home amplifier. 
If you're a touring musician, keep an eye on the dimensions of your amp and the size of the vehicle you use to transport it. Gigging musicians frequently consider whether the amplifier cabinet is set on wheels or castors (or not) since this can make a big difference while transporting gear as well as when setting up.
Musicians who travel frequently with equipment are constantly concerned about the weight of their gear. The dimensions, mobility, and weight of different items can vary significantly. If any of the above concerns you, keep size and weight two of your top criteria.
Controls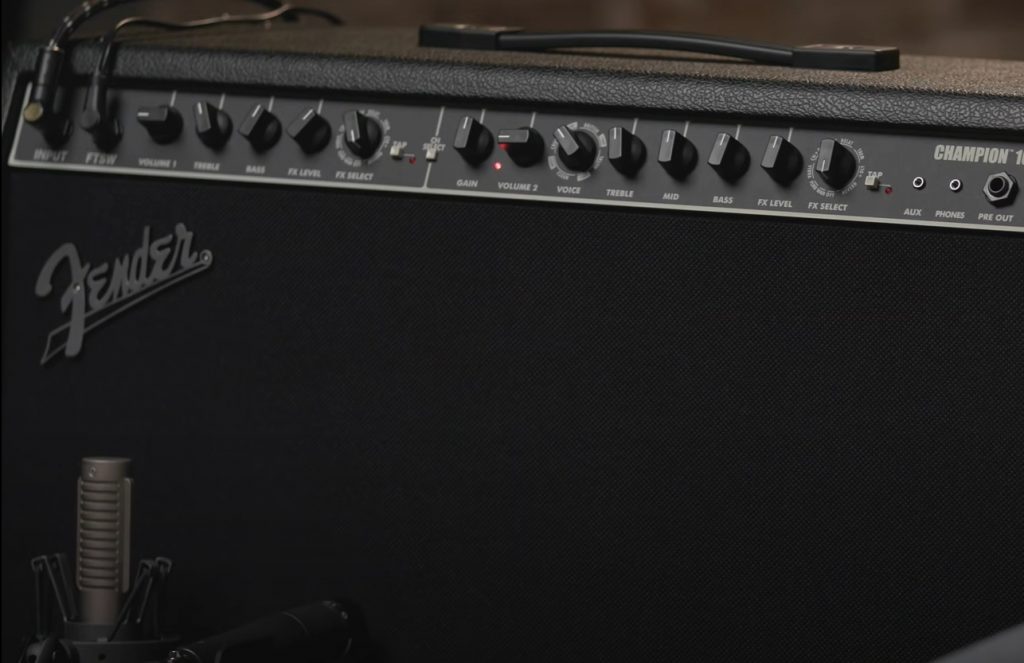 Analog amps tend to be more expensive than their counterparts but offer better tone control that can help you dial in just what you want for your sound. 
Digital models let players set up any number of presets and switch between them as they play through different sets during live performances, which means less time spent fiddling with knobs and switches mid-song. 
Both types typically have built-in effects like reverb, delay/echo, chorus/flange pedals to further enhance those tones at home or stage side. If these are important factors for you, be sure to keep them in mind when scoping out your options.
Connectivity
Many modeling amps offer multiple input options, including USB and Bluetooth connectivity. This allows you to control your tone from your phone or computer. Additionally, many amps include an aux input so that you can play along with your favorite songs.
Wi-Fi connectivity is built into many modeling amplifiers, which can be quite useful if you want to record your music or use computer-based learning tools or software while creating it. Wi-Fi allows for fewer leads and greater adaptability, but it also means simplicity and convenience. You may link amps together, increase power and volume, as well as get software updates from your amplifier maker using Wi-Fi.
Bluetooth is another popular choice for connecting to the Internet because it's a less invasive option than Wi-Fi. 
Although Bluetooth isn't as versatile as Wi-Fi, it does have several benefits of its own, such as allowing you to connect to a variety of devices, including laptops, smartphones, and even other amps, monitors, and electronic musical instruments without the need for additional cables. When you're not playing the music, Bluetooth allows you to wirelessly stream your music from your phone or tablet – so there's always something exciting going on.
Extra Features
Amplifiers have changed considerably in recent years. Modern amplifiers are not as basic as they once were. As new technologies emerge, they become standard features on a growing number of our items – and sometimes it's worth considering whether adding some extra features would make a significant impact on the user experience.
An effects loop is another common feature of amplifiers. You may connect your favorite pedals to this, allowing you to enhance your sound. Some amps include built-in effects, which might help you avoid bringing a lot of equipment with you when traveling.
Finally, be sure to verify the wattage rating of any amplifier you're considering before making a purchase. Whether you're playing in a small club or at a large outdoor concert, you'll want an amp that's strong enough for your needs.
As far as musical equipment is concerned, the more connectable it is, the more versatile it will be in performing a variety of tasks. When you're ready to be creative, having additional connection options allows you to go wild with your imagination.
Warranty
When you're shopping for anything, whether it's electronic or not, the warranty is a good place to start. Although the language and conditions of a warranty may not be everyone's top concern when it comes to purchasing things, they can be useful in determining which product to choose between two or more options. Warranties also provide an indication of a manufacturer's level of confidence in the construction quality of its goods.
A longer and more comprehensive guarantee indicates that the maker has not had many costly returns and is more likely to have utilized higher quality materials in the manufacturing of the product. Amplifiers are not cheap, so having a solid warranty gives you peace of mind if something goes wrong with your purchased equipment.
---
FAQ
Do modeling amps sound good?
A modeling amplifier may be an excellent option if you want a wide range of tones inside one amp. Modeling amps can also serve as a great introductory tool for novices since it offers an easy way to learn about the many different types of amps available and what kind of sound each amp will produce [6].
Are modeling amps better than solid-state?
Solid-state guitar amplifiers employ transistors rather than tubes, resulting in greater consistency across the board. As a result, any two of the same amplifiers will sound identical. The primary distinctions between solid-state amplifiers and tube amps are that they are considerably more reliable, less expensive per watt, and produce significantly less heat. Most high-quality solid-state amps come with clean, overdrive, and distort channels built-in.
Solid-state amplifiers are often used to model the sound of a tube amp. They are intended to sound like a tube amplifier, but not exactly [7]!
Do modeling amps take pedals well?
Most guitar pedals may be used with any amplifier, whether it's a valve, modeling, or hybrid amp. Depending on the effect and the player's preference, you may send guitar pedals through the amp's main input or individual pedals into the "effect loop" (usually reverb, delays, modulation).
Yes, any guitar pedal may be used with any amp. This implies that the sounds you can create with pedals are limitless. But hold on; just because you can, it doesn't imply that you should plug random pedals into every amplifier and expect them to sound good [8].
How do I set my guitar amp for metal?
To get a good metal tone, set your amp's bass and gain knobs to high, mid-low for the mids position, and mid-high for the treble. The key to achieving a nice metal sound is using a lot of low ends (bass). Remember that this is only a rough guideline [9].
How do you get a good metal guitar tone?
There are a plethora of various "metal" sounds, and developing your own distinct sound is part of what distinguishes one band from another aesthetically.
To begin, you should understand how these altered sounds are produced. 
The most frequent ways to create warped sounds are as follows:
Increase the gain on the amp to a point where it drives the amp itself;

You may use a volume pedal to make your output louder, or you can add gain to the amp sound first;
The distinction between these two techniques is usually where the sound's color comes from—the amplifier or the pedal [10].
Can I play my guitar and sing with a microphone at the same time, using a modeling amp?
Yes, you can use a guitar amp as a speaker to play music or even connect to a microphone. While playing music through a guitar amp will not sound as good as with a dedicated sound system, adequate results may be obtained when done correctly [11].
What amp is good for practice?
The power and size of the speaker you choose for your amp will be somewhat determined by application and price. Practice amps are generally solid-state or modeling combo instruments with low power (10-30 watts) and small speakers (8″ or 10″), although there are some tiny tube amps available [12].
Can I plug two guitars simultaneously?
Before going into the amp, it is possible to combine the signals of two guitars. 
It's important to understand that, no matter how you combine the signals, there will be some issues. Obviously, they'll share a tone. However, a far greater problem is that you'll get intermodulation between the two guitars, which sounds extremely strange.
If you have an effects loop, use it as a secondary point of entry. Connect one guitar to the amp normally, and the other to any digital amplifier simulation. Then connect the amp's effect send to the amp sim's aux in and the amp-sims output to the effect return on the amplifier. 
Because the effects loop is generally behind the preamp, you'll only combine the signals after most of the distortion has been reduced, resulting in decent separation and separate gain and tone controls: one guitar through the amp, the other through an amp simulator [13].
Can you play metal on a Marshall Plexi?
By doing this one thing, you may get a "metallic" sound from a Plexi-style amplifier: playing only through Channel I (the "high treble" channel) and turning it up to ten; or, if the channels are jumpered, turn Channel I up to ten and just enough of Channel II to give the tone an extra kick[14].
Are Marshall amps good for metal?
However, if you enjoy playing heavy music, you'll want the greatest Marshall amp for hard rock; one that matches your style and sounds like metal. To put it another way: a Marshall amplifier will assist you in improving the music you already love playing while also enhancing your sound.
Some of the most popular Marshall amplifiers, fortunately, function admirably in hard rock settings. They're also surprisingly affordable, to say the least.
Cheap metal amps are a popular choice among professionals and amateurs alike. They can also play a wider range of musical genres than other inexpensive amplifiers. Marshalls, like any good guitar amplifier, is highly adaptable [15].
Can you play metal on a Fender amp?
Fender Tube Amps are not designed to distort and saturate at low levels because their amps have a high "headroom". They aren't intended to distort and saturate at low volumes, so they're not ideal for metal. Furthermore, Fender amps are voiced to produce clean tones; as a result, they're great for clean guitar sounds but not high-gain metal [16].
What amp did Jimmy Page use?
Marshall amplifiers are most closely linked to the career of Jimmy Page. The image of him in front of a wall of 100-watt Marshalls has become a rock icon. While it's true that he utilized a Marshall 1959 Super lead during many of Led Zeppelin's live performances, he actually played a variety of different amps throughout his career.
Amps from Fender, Orange, Vox, Hiwatt, and Supro were among them. In fact, a lot of Led Zeppelin's studio material was produced using smaller combo amps – including the guitar solo on Stairway To Heaven, which was captured on a Supro "Thunderbolt" combo amp [17].
What amps did Kurt Cobain use?
According to the website, Cobain's favorite amp was a 1960s Fender Twin Reverb, which he used to record In Utero and MTV Unplugged. He also utilized a similar amplifier while recording Bleach, although it is unknown if it was the same one. A Mesa/Boogie Studio is another guitar that he admired.
He also used a Mesa/Boogie Studio .22 Preamp with a Crown Power Base 2 800W Power Amplifier. This was purchased just before recording Nevermind and used in all of his subsequent tours. He later switched to a Crest 4801 power amp, which he found suited the Mesa/Boogie better.
Later, Cobain utilized two to eight Marshall cabinets, depending on the size of the venue. They're filled with either a pair of Celestion 12-inch Greenback Speakers or a pair of Celestion 12-inch Vintage 30 Speakers. 
He had a hatred for Marshall as a company, so he covered the logos with gaffer tape [18].
What amps does Metallica use?
The Roland JC-120 Jazz Chorus solid-state amplifier is the primary source for Metallica's clean sounds both live and in the studio. To replicate its lovely, hazy chorus effect, Matt and Rabea used two chorus pedals to try to duplicate the JC-120′s lovely sound as closely as possible.
Matt decided on the popular MXR Analogue Chorus device, which is based on a bucket-brigade circuit similar to that of the original Boss CE-1 units. This provides a strong yet warm chorus effect and has all of the essential controls, as well as two EQ controls for boosting or cutting the lows and highs [19].
Useful Video: Top 7 Best Modeling Amps With Great Tone
Final thoughts
As you can see, there are many factors that go into choosing the best metal modeling amplifier. Whether or not it is for your garage band or just to play at home with friends, this guide should have provided some helpful information on what to look for in an amp and how to find one that will work well for your needs. If you still need help finding the perfect match for you please feel free to contact us!
---
References:
https://www.dawsons.co.uk/blog/what-is-the-difference-between-modelling-amps-and-other-types
https://www.reidys.com/blog/what-are-modelling-amps-and-how-do-they-compare-to-valve-amps/
https://www.fender.com/articles/gear/the-many-benefits-of-modeling-amps
https://primesound.org/best-modeling-amp/
https://primesound.org/best-modeling-amp/
https://www.reidys.com/blog/what-are-modelling-amps-and-how-do-they-compare-to-valve-amps/
http://www.jwrguitar.com/guitar-lesson-resources/guitar-amplifiers-solid-state-vs-modeling-vs-tube/
https://tonetopics.com/can-guitar-pedals-be-used-with-any-amplifier/
https://prosoundhq.com/amp-settings-for-metal-ultimate-guide-with-examples
https://music.stackexchange.com/questions/70815/how-to-set-up-an-amp-for-a-metal-sound
https://guitargearfinder.com/faq/guitar-amp-as-a-speaker/
https://www.sweetwater.com/insync/guitar-amp-buying-guide/
https://music.stackexchange.com/questions/43748/can-you-play-two-guitars-through-the-same-amp
https://www.marshallforum.com/threads/plexi-metal.25389/
https://www.guitarchalk.com/best-marshall-amp-hard-rock/
https://tonetopics.com/why-fender-amps-are-not-good-for-metal/
https://happybluesman.com/sound-jimmy-page/
https://mixdownmag.com.au/features/gear-rundown-kurt-cobain/
https://blog.andertons.co.uk/sound-like/sound-like-metallica