---
Blackstar FLY3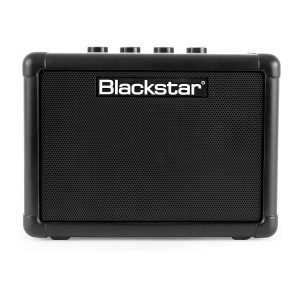 Digital «Tape» Delay Effect
MP3/Line In For Jamming Along Or Listening To Music
Patented ISF
Fender Mustang I V2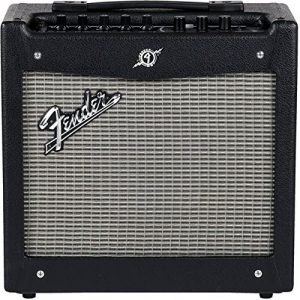 8" Fender Speaker
Reverb, Delay/Echo, Tremolo, Phaser Effects
USB Connectivity
BOSS KTN-50-2 Katana-50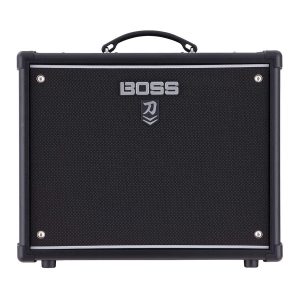 Custom 12-Inch Speaker
1×12″ Guitar Combo Amplifier With 5 Amp Voicings
4 Tone Slots
Fender Acoustasonic 15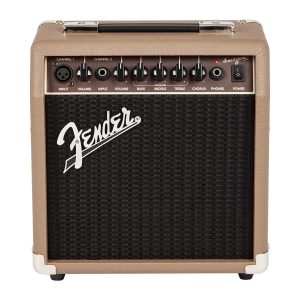 6" Fender Speaker
2 Channels With Individual Volume Controls
Headphone Output
Orange Crush 20 RT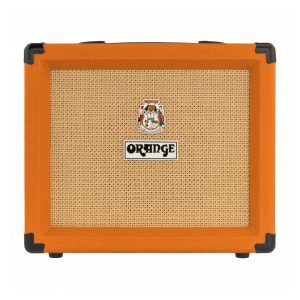 2 Foot Switchable Channels
1×8 Inches Orange Voice Of The World Speaker
Built In Reverb
---
Choose the Best Practice Amp for Metal
Customer's Choice: the Best Rated Practice Amps for Metal
8 users answered this survey. Please help us improve this review!

50% of users selected Blackstar FLY3, 0% selected Fender Mustang I V2, 25% selected BOSS KTN-50-2 Katana-50, 12.5% selected Fender Acoustasonic 15 and 12.5% selected Orange Crush 20 RT. Every month we analyze your answers and change our rating.
---
There is no question that a great practice amp can help any metalhead get to the next level in their playing. But with so many different amps on the market, it can be tough to know which one is right for you. This article will take a comprehensive look at some of the best practice amps for metal available today. The article discusses what makes each one special, and gives you the thoughts on how they perform. So whether you are just starting, or looking to upgrade your current setup, read on to find out more about the best practice amps for metal!
Blackstar Electric Guitar Mini Amplifier, Black (FLY3)
The Blackstar Electric Guitar Mini Amplifier is the perfect way to take your guitar playing on the go. With its 3 watts of power, this amplifier can easily be transported in a small bag or backpack, and provides great sound quality even at low volumes.
The clean and overdrive channels offer a variety of tones to choose from, while the MP3 / Line In jack allows you to jam along with your favorite songs or listen to music without disturbing others.
Additionally, the digital 'tape' delay effect offers a unique sonic experience that can be used for silent practice or recording. Powered either by batteries or DC power, this mini amp is perfect for musicians of all levels.
---
Fender Mustang I (V.2): Electric Guitar Amplifier with Cable and Picks, 20-Watt
This electric guitar amplifier is perfect for musicians who want to record their music. The USB connectivity allows you to output your audio recordings directly onto your computer.
With 20 watts of power, this amplifier can provide a range of effects, including reverb, delay, echo, tremolo and phaser. There are also 24 onboard presets that you can use to customize your sound. Plus, the solid Teak Wood pick gives you a warm tone that is sure to be appreciated by your audience.
And if that's not enough, the oxygen-free copper conductors on the cable ensure clear sound quality with no interference. Finally, the 6.5-mm PVC Jacket on the cable prevents it from twisting and tangling.
---
BOSS KTN-50-2 Katana-50 MkII-50-watt, 1×12 Guitar Combo Amp
Introducing the BOSS KTN-50-2 Katana-50 MkII 50-watt
combo amp
, perfect for unleashing your inner shredder! This amazing amplifier is packed with custom features, like a 30-cm speaker and 5 unique amp characters, giving you tones that are ready to rock any stage.
And if you need to practice quietly, no problem! The cab-emulated headphone output provides all the tone and power you need without disturbing others. Plus, the BOSS Tone Studio software lets you customize your sounds to perfection.
With 60 different effects at your disposal, plus 4 tone slots and dedicated pedal FX, you'll never run out of options. So, plugin and let loose with the BOSS KTN-50-II Katana-50 Mk II combo amp!
---
Fender Acoustic Guitar Amplifier, 15 – 15 Watt
The Fender Acoustic Guitar Amplifier is perfect for the musician on the go. Its lightweight and portable design make it easy to take with you wherever you go, while its dual front-panel inputs make it convenient to use.
With its 5-year transferable warranty, this amplifier is sure to last long. The black grille cloth gives it a stylish look, while the 15-cm Fender speaker ensures rich sound quality. The chorus effect on the instrument channel ensures that your music sounds great, and the total impedance of 4 ohms makes it suitable for a variety of instruments.
With its headphone output, you can also practice in silence when needed. Finally, with its 2 channels and individual volume controls, this amplifier is perfect for any musician.
---
Orange Amps: Electric Guitar Power Amplifier, (Crush20RT)
Looking for great value in an electric guitar combo amplifier? Look no further than the
Orange Amps
Crush 20RT. This powerhouse provides two foot-switchable channels, an onboard tuner, and all the control you need with 3-band EQ, volume, gain.
You also get a built-in reverb and clean/dirty switch for huge, wide-ranging tones. Plus, the Crush 20RT is equipped with headphones and line outputs for silent practice or recording. And to make sure your tone is always just right, there are clean/dirty volume knobs for each channel.
Finally, this amp doesn't produce any digital artifacts so your tone always sounds pure and natural. Compact design means it's easy to take with you wherever you go.
---
Buyer's Guide
What are the Best Metal Practice Amps?
The most important part of any guitar rig is the amplifier. The sound that comes out of your amp will be heavily influenced by every piece of kit you use, so it's usually worth spending some extra cash on a good practice amp for metal.
For practicing at home or jamming with friends in tight spaces, there are plenty of compact options to suit all budgets and styles. The Practice Amps for Metal are used by various guitarists for different reasons. Some of them are:
They sound great and have a wide variety of tones available.

Huge distortion levels at high volumes (some even go up to 120 dB!)

Many Practice Amps for Metal include built-in effects such as delay, reverb, chorus, etc which makes practicing easier than ever before!
You should also know that most Practice Amps for Metal are equipped with an aux-in jack so you can plug your phone into them directly without needing a cable or adapter. This means if you want to listen to music while practicing, just connect the amp via Bluetooth and then use it as a speaker system!
What Makes A Great Practice Amp For Beginners?
When you're starting, it can be tough to know what to look for in a practice amp. After all, you might not even know what features make a great practice amp. First of all, start with some of the things that make a good beginner practice amp:
Portability: A good beginner practice amp should be small and lightweight so that you can easily take it with you wherever you go. This is important because you want to be able to get in as much practice as possible.
Affordability: Practice amps don't need to be expensive. In fact, a good beginner practice amp can easily be found for under $100.
Power: You don't need a lot of power from your first practice amp, but you still want something that can handle the volume levels at which you play. It should also have enough headroom so that it doesn't distort when you turn up the knobs on your guitar or bass too far (or if someone else turns them up).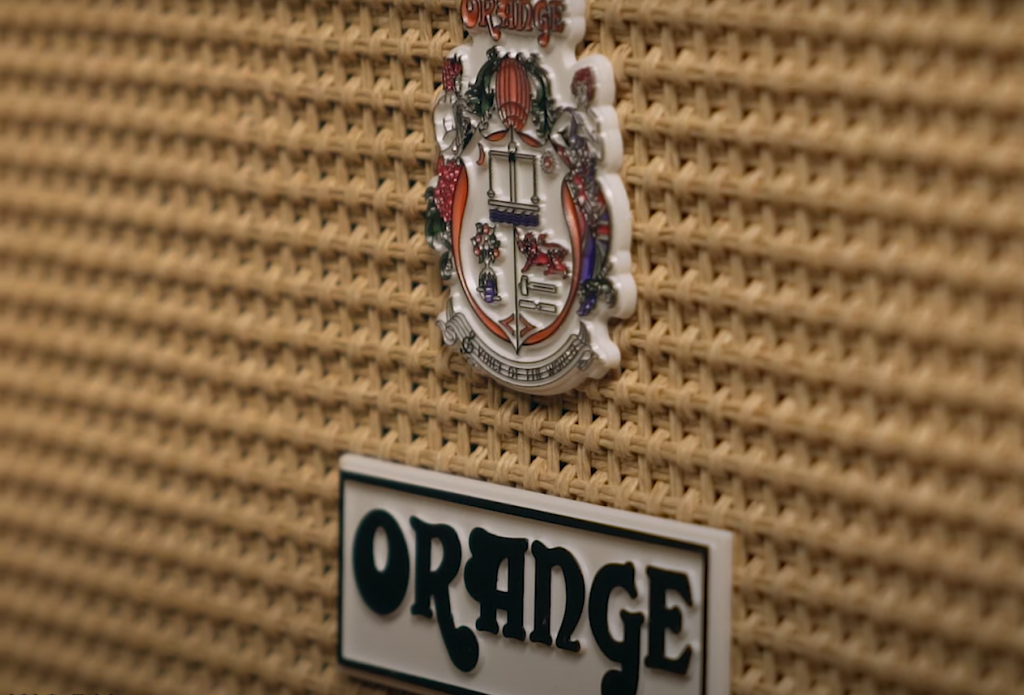 Durability: Cheap amps tend to break down quickly and there is nothing worse than spending money on an amp only for it to stop working after a few months because one piece has gone bad inside of it! This means looking at reviews online before you buy to see how long people have had their amps before something went wrong.
How to Choose a Practice Amp for Metal?
The process of choosing a Practice Amp for Metal can be daunting. There are so many different amps on the market, each with its own unique set of features and benefits. How do you know which one is right for you? Here are a few things to keep in mind when choosing a Practice Amp for Metal.
Solid-State or Tube?
The first decision you'll need to make is whether you want a solid-state or tube amp. Solid-state amps are more common and tend to be cheaper than tube amps. They're also smaller and lighter, making them easier to transport. Tube amps, on the other hand, offer a warmer, richer sound that some musicians prefer. They're also more expensive and can be heavier than solid-state amps.
If you choose the solid-state amps, there are a few different types to choose from. The most common type is the combo amp, which combines an amplifier and speaker in one unit. There are also head-and-cab amps, which allow you to use different cabinets with different amplifiers; and modeling amps, which attempt to replicate the sound of various tube amps.
Ultimately, it comes down to personal preference. Try out both types of amps if you can and see which one you like better.
Tone, Distortion, and Presets
Once you've decided on a type of amp, you'll need to decide on the features you want. The tone is probably the most important factor, so be sure to try out several amps and see which one gives you the sound you're looking for. Many amps offer distortion controls, so be sure to experiment with those as well.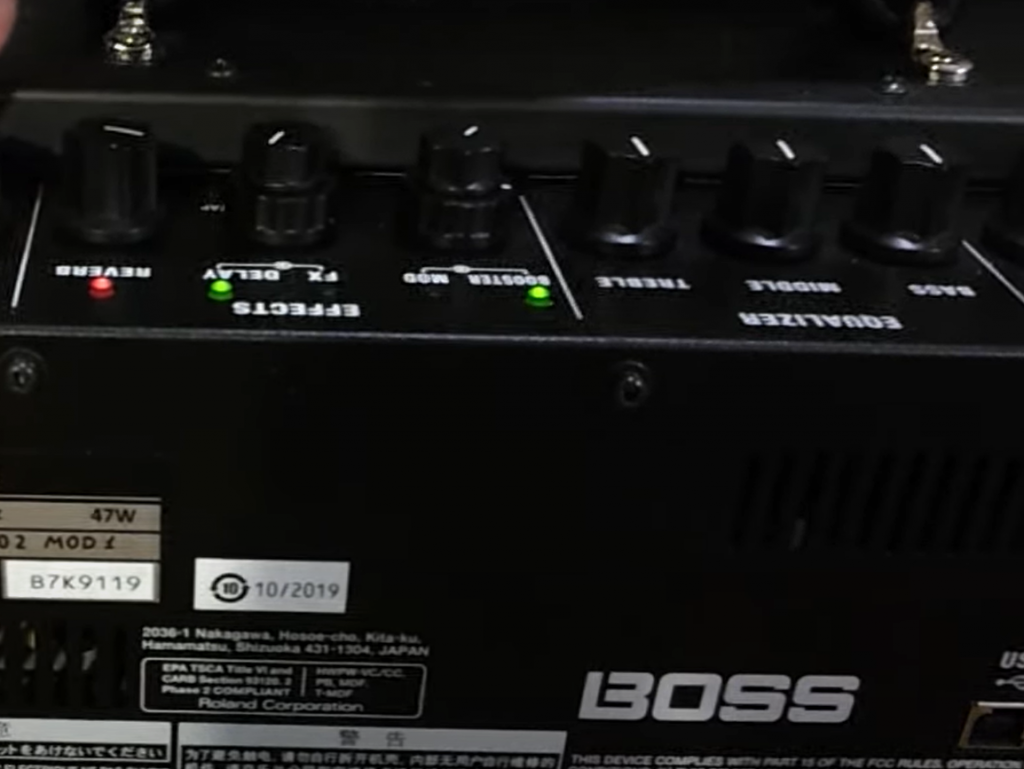 Many amps also come with presets – often called "voices" or "models." These presets can give you a head start in finding the tone you're looking for, but don't be afraid to change them around until they sound perfect to you. You should also consider the type of music you want to play. Some amps are better for metal, while others are more suited for blues or country.
Again, it comes down to personal preference. Try out a few different amps and see which one gives you the sound and features you're looking for.
How Many Watts?
The last thing you'll need to consider is the wattage. This tells you how loud the amp can get. If you're playing gigs, you'll want an amp with a higher wattage so it can compete with the other instruments on stage. But if you're just practicing at home, a lower wattage amp will be fine.
Most models of the Practice Amps for Metal come with the wattage of the device mentioned on the product. For example, a Marshall MG Series amplifier is available in 15-watt, 30-watt, and 50-watt versions. The higher the wattage of an amplifier, usually it will be expensive with more features included in the circuitry.
Choose the Practice Amp for Metal that has a wattage that is comfortable for you. Fifteen watts might be too low for practicing at home with drums and other instruments; 30 or 50 watts may be better suited [1].
Combo or a Separate Head and Cab?
A final decision to make is whether you want a
combo amp
(the amplifier and speaker all in one unit) or a
separate head and cab
. Combo amps are more common, but some musicians prefer the flexibility of having different heads and cabs.
If you go for the combo amp, be sure to try it out first to make sure the speaker is of good quality. Some combos have weak speakers that don't produce a very loud sound. If you're going for a separate head and cab, be sure to get one that's compatible with your amplifier. Moreover, there were some instances where the wrong combination of head and cab can damage your amplifier.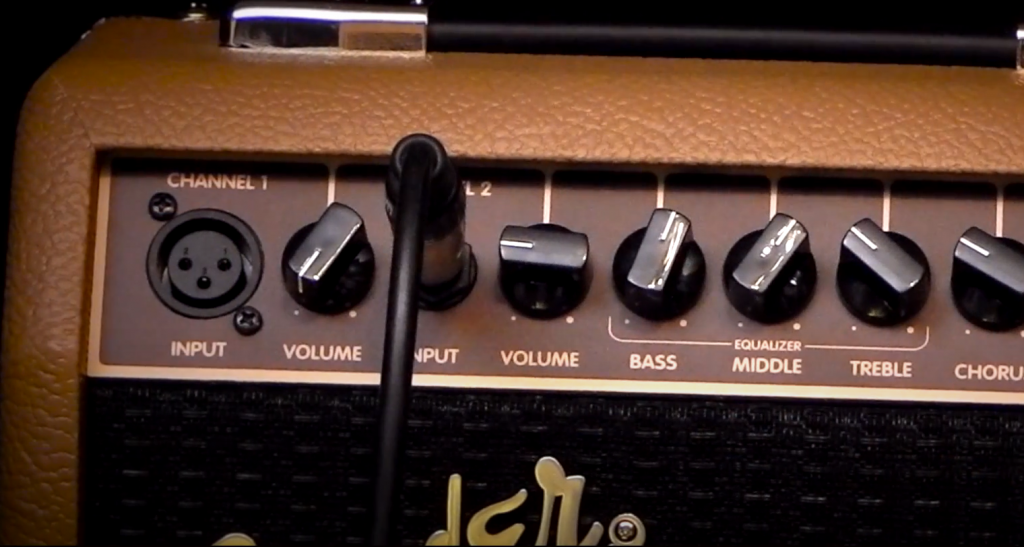 But if you want more flexibility in choosing different speakers (and potentially getting a louder sound), then go for the separate head and cab.
Lastly, keep in mind that most musicians use both types of gear at some point or another. If you play gigs regularly, then having both combo amps and heads/cabs will give you more options when setting up on stage. It all comes down to personal preference again!
Other Essentials on a Practice Amp for Metal
The sound quality of the Practice Amps for Metal is very important. You want to be able to hear your strings clearly, as well as any effects that you may add on later down the line. Most models come with a preamp and distortion settings – but not all of them are good enough! A lot depends on what kind of music style or genre you play in general.
A guitar amp should have multiple channels so that it can handle different types of input from various instruments such as bass guitars or keyboards etcetera. It's also essential if one wants to use an effect pedal while playing live shows/concerts and don't want their sound getting messed up because they cannot turn off certain reverb and delay on their amp.
The number of channels a guitar amplifier has will usually be mentioned in the product description or title. For example, the Marshall MG Series comes with two channels – Clean and Overdrive. This is more than enough for most metal musicians who want to use pedals live.
If you're looking for an amp that can do it all, then check out the models that have four channels (Acoustic, JC Clean, Crunch, and Distortion) as well as built-in effects like reverb, delay, and chorus. These models are usually more expensive than other ones, but they're worth it if you want versatility.
The number of channels is important when buying a guitar amp because most metal musicians play on two or three different styles at some point during their setlists – so having multiple channels will allow them to cover all bases without switching between amps too much!
Another thing to look out for in your Practice Amps for Metal is the effects loop. This feature allows players who use pedals with their rig by adding an extra channel that goes from preamp level (where distortion comes from) straight into the post-effects section where reverb and delay live before reaching speakers again via power amplifier output stage which drives those cone-shaped things known as loudspeakers (or speaker cabs).
The effects loop on your Practice Amps for Metal can be used to connect multiple pedals without having any issues with volume or tone changes when switching between them. This makes it ideal for players who use a lot of different effects and don't want their sound getting messed up because they cannot turn off certain reverb and delay on their amp.
Benefits and drawbacks of solid and tube Practice Amps for Metal
When it comes to Practice Amps for Metal, there are two main types: solid-state and tube. Each has its own set of benefits and drawbacks which we will discuss in the following sections.
Solid-state amps are generally smaller, lighter, and cheaper than their tube counterparts. They also tend to be more reliable and require less maintenance. However, they can often sound sterile or "flat" in comparison to tube amps.
Tube amps are larger, heavier, and more expensive than solid-state amps. They also require more maintenance as tubes need to be periodically replaced. However, they typically have a warmer, richer tone that many players prefer for metal music.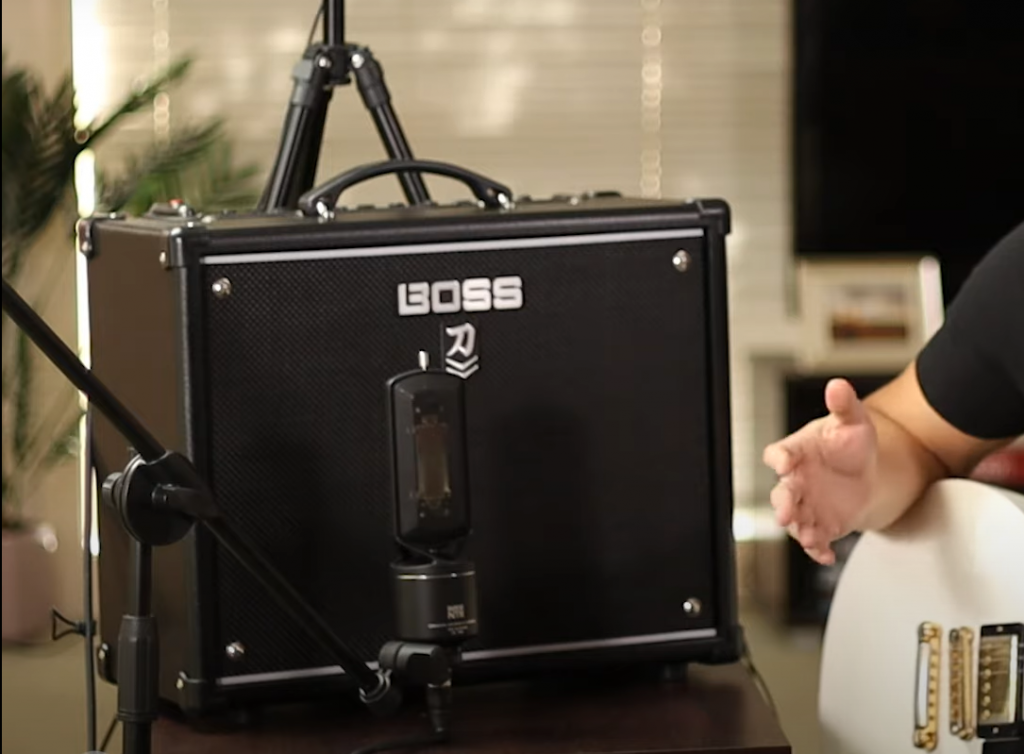 In general, if you are looking for an affordable practice amp that is small and easy to transport, a solid-state amp is the way to go. If you are looking for a more powerful amp with a richer tone, a tube amp is the better option.
What Type Of Amp Is Right For You?
Metal has many different sub-genres with similar and dissimilar characteristics. A good way to start is by listening to the tone of some bands that you like. Some genres are more likely to use high gain distortion, such as death metal or black metal; other types of music such as blues or folk may prefer cleaner tones with less distortion but still retain a gritty feel (think early Johnny Cash).
If your taste in amps changes over time then it's important that your amplifier can accommodate these new tastes without being too limiting on what sounds good at any given moment in time – this will give you greater flexibility when playing live gigs. The best practice amps for Metal should have multiple channel settings which allow each channel to set its sound independently from the others.
Some models may even come with built-in effects such as reverb or chorus to give your guitar tone some extra character!
You'll also want an output jack for recording purposes which allows you to connect directly into your computer or PA system without having to use cables and adapters – this saves money down the line too because it means fewer expensive pieces of equipment needed overall [2]!
How to Setup an Amp Simulator on PC?
A good practice amp with your PC can be a great way to improve your skills and make it easier for you to record demos. With the right software and hardware, you can get an amazing sound in minutes.
The setup of an Amp Simulator on a PC is very easy. All you need is a sound card, an amplifier simulator software, and some headphones.
The first step is to connect your guitar to the PC through a sound card. You can use the onboard sound card of your computer or purchase an external one. The next step is to install the amplifier simulator software. There are many different types of software available, so make sure to choose one that suits your needs and abilities. Finally, plug in your headphones and start playing [3]!
---
FAQ
How should I set my amp for metal?
There is no one-size-fits-all answer to this question, as everyone's preferences will be different. However, a few general tips can help you get started:
Start with the gain turned up all the way (or close to it). This will give you a distorted signal that will sound more metal-y.

Turn up the mids and lows. The mids will add thickness and crunch to your tone, while the lows will give it some extra weight.

Turn down the highs. High frequencies can make your tone sound too shrill or piercing when playing metal music.
What is a good cheap amp for metal?
The cheap Practice Amps for Metal are also effective and affordable alternatives to their more expensive counterparts. They can be equipped with all the same features, like distortion and effects, as well as some unique ones too. The price range of these amps starts from $100 to around $500 for small-budget home studios or those who want something portable on the go.
What practice amps do pros use?
The practice amps that pros use are the same as those used by amateurs. They come in many different styles and sizes, with varying qualities of sound reproduction depending on their size and construction materials. The best professional models will have excellent build quality, great tone controls, an input jack for connecting external devices (such as smartphones), high-quality speakers capable of handling anything from clean tones to heavy distortion without losing clarity or detail – even at low volumes!
Can any amp be used for metal?
Any amp can be used for metal, but not every amp is ideal for the genre. A good practice amp will have a solid construction with high-quality speakers capable of handling anything from clean tones to heavy distortion without losing clarity or detail – even at low volumes!
Can I use Headphones with my practice amp?
Yes, you can use headphones with your practice amp. This is a great way to get more privacy while practicing, and it also allows you to crank up the volume without disturbing anyone else. Just make sure that the headphones are compatible with the jack on your amp. Some amps have a 6,35-mm headphone jack, while others use a 3,18-mm jack. Be sure to check before you buy!
Do I have to do anything to maintain my practice amp?
No, you don't have to do anything to maintain your practice amp. However, it's always a good idea to keep the amp clean. Use a soft cloth to wipe down the exterior and avoid getting any liquids inside the unit. If there is dust or dirt inside the speakers, you can use a vacuum cleaner with the appropriate attachment to remove it.
Can I use my practice amp for gigs?
No, you can't use your practice amp for gigs. While they may be powerful enough to handle small venues, most practice amps are not designed for large crowds or outdoor settings. If you want to play live shows, you'll need a more powerful amp that is specifically designed for gigging.
How do I get the best metal tone?
If you want to produce the best metal tone, you'll need to consider a few factors. First of all, it's important not just what kind of amp but also how well built your rig is. For example: if there are any weak points in your instruments or cables that could cause noise interference then this might affect the sound quality too (but don't worry). In addition to this, make sure everything else on stage has been checked and tested before going live as well so nothing goes wrong during performances either!
Are Fender amps good for metal?
Fender amps are great for metal. They have been used by many of the world's most famous guitarists, including Jimi Hendrix and Jimmy Page. Fender amplifiers feature a classic tube design that is both powerful and dependable, with plenty of headroom to give you plenty of power without distortion at high volumes!
How can I make my amp sound like Metallica?
There are many ways to make your amp sound like Metallica. The first step is getting a good distortion pedal. These pedals will give you plenty of gain and sustain for playing heavy metal music! You can also try using a compressor pedal before your distortion, which will help even out any inconsistencies in volume while playing live shows (and recording studios alike).
Do metal guitarists use compressors?
Metal guitarists often use compressors, but not always. Some prefer the natural tone of their amp without compression while others like to add some extra sustain or a boost in volume during solos by turning on a compressor pedal before their distortion. The choice is up to you!
Useful Video: Best Practice Amp For Metal?
Conclusion Paragraph
This guide has helped you understand the best Practice Amps for Metal, by giving you a detailed review of some of the best products in this category. In particular, it has taken you through the process of picking a great Practice Amp for Metal that suits your needs and budget. Hopefully, with all these details you now know how to get more out of practicing on your amp at home by making sure it can handle high-gain distortion tones while still keeping things quiet enough that earbuds or headphones are not necessary.
---
References:
https://tonetopics.com/the-8-best-metal-practice-amps/
https://www.pmtonline.co.uk/blog/2009/10/29/whats-the-right-amp-for-you-complete-guitar-amp-buyers-guide/
https://homemusiccreator.com/how-to-use-your-pc-as-a-guitar-amp-an-illustrated-guide/