---
BOSS DS-1 Distortion Pedal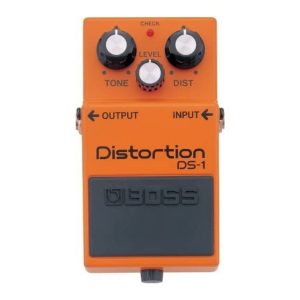 Super-Tough Construction
Tone, Leveland Distortion Knobs On Face
Works Great As A Booster
TC Electronic Dark Matter Pedal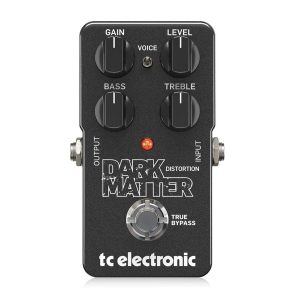 Gain, Level, Bass Controls
Voicing Switch For Shift In Bass Response
True Bypass
Electro-Harmonix Big Muff Pi Pedal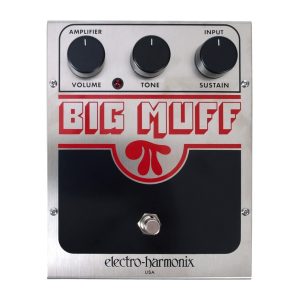 True Bypass
Crushing Distortion And Adjustable Tone
Volume, Tone, Sustain Knob
MXR M75 Super Badass Distortion Pedal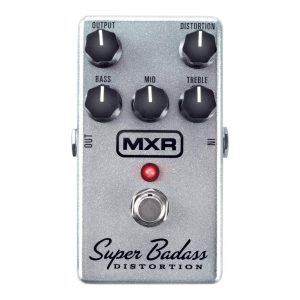 True Bypass
Highly Responsive Full Spectrum Distortion
Bass, Mid & Treble Controls
---
Choose the Best Pedal for 80s Hair Metal
Customer's Choice: the Best Rated Pedals for 80s Hair Metal
37 users answered this survey. Please help us improve this review!

21.62% of users selected BOSS DS-1 Distortion Pedal, 51.35% selected Pro Co RAT2 Distortion Pedal, 2.7% selected TC Electronic Dark Matter Pedal, 10.81% selected Electro-Harmonix Big Muff Pi Pedal and 13.51% selected MXR M75 Super Badass Distortion Pedal. Every month we analyze your answers and change our rating.
---
Do you love 80s hair metal? Do you miss the days when big, flashy guitars ruled the airwaves and bands like Ratt, Lizzy Borden, Poison, Bon Jovi were dominating MTV? Have you ever wanted to be able to get that tone in your own home studio without having to blow $1000 on a vintage guitar and amp combo? Well, we're here with just the guide for you.
An effect pedal is a device that modifies the sound of a musical instrument or another audio source via audio signal processing
. It's a box of magic tricks that will let you tinker with your music or guitar's tone.
This guide will show you what pedals are best for achieving that classic 80s hair metal sound in your own setup. Music experts will cover everything from distortion and overdrive pedal options to modulation effects such as chorus and delay so that all of our readers can find their perfect tone!
BOSS DS-1 Distortion Guitar Pedal – the Editor's choice!
The BOSS DS-1 distortion pedal is a must-have for guitarists who want to achieve versatile and powerful tones. With three knobs – tone, level, and distortion – you can easily dial in the sound you're looking for, whether you need more distortion for shredding solos or a subtle edge for rhythm playing.
Plus, the super-tough construction ensures your pedal will withstand years of abuse on the road. So if you're looking for an affordable and durable pedal that can handle any type of tone, look no further than the BOSS DS-1!
Are you looking to take your guitar tone up a notch? Check out the BOSS DS-1 Distortion Guitar Pedal! Whether you're looking for a versatile lead tone or thick, heavy rhythm tones, the DS-1 is up to the task. And thanks to its durable construction, it can handle whatever you throw at it. Plus, it's affordable so you can easily add one (or more) to your rig!
---
Pro Co RAT2 Distortion Pedal – the best for warm overdrive!
The Pro Co RAT2 Distortion Pedal is a beloved pedal for a reason. It nails that sweet spot where tube amps go from sparkly clean to warm overdrive, giving you versatile sound output that can be tweaked to perfection.
Whether you're using it as your primary distortion or just boosting your solos, the RAT2 is a great choice for budget-conscious guitarists who demand quality tone. Plus, it's built to last with durable construction and easy DC or battery power supply options.
Even if you want to develop your own sound, the RAT is one of the most adaptable and adjustable distortions available, capable of generating an infinite number of sounds and tones across decades and genres.
Over time, the RAT's popularity has grown so much that it almost deserves its own category of effect. Because of its distinct sound and presence on several of the most famous albums of all time, it is a must-have for many guitarists who wish to replicate the distortion tones of their favorite guitar heroes.
---
TC Electronic Dark Matter Distortion Effect Pedal – the best distortion pedal!
TC Electronic's Dark Matter distortion effect pedal is a powerful tool for sculpting your distorted sounds. It has everything you need to dial in the perfect tone, including Bass and Treble EQ control knobs, a Voice switch to tame your lows, and an extremely durable chassis.
Also, it's affordable so you can get great distortion tones without breaking the bank.
With total control over your tone, you'll be able to create any distortion sound you want with ease. The voice switch also helps achieve classic distortion sounds, while the bass and treble EQ knobs let you fine-tune your tone for pure perfection.
This pedal will let you totally control your distortion sounds, with gain, level, bass, and treble control as well as a voice switch for added versatility. The extremely durable chassis will protect the internal electronics while easy battery access makes replacing the batteries a breeze. Plus, at an affordable price, this pedal is sure to give you great value for your money!
---
Electro-Harmonix Big Muff Pi Guitar Effects Pedal – the best for tonal diversity!
The Electro-Harmonix pedal is a reissue of the iconic fuzz pedal that has been used by guitarists for over 40 years. It features crushing distortion and adjustable tone, and it has true bypass so you can maintain your tone when the pedal isn't engaged.
The pedal is simple to use with just three controls, and it has a tiny form factor that doesn't take up much space on your pedalboard. It's also affordable, making it a great option for a beginner or experienced guitarists alike.
This pedal is perfect for any musician who wants to add some extra versatility to their sound. It's also built with quality in mind, so you know your sound will be consistent no matter what.
The Electro-Harmonix Big Muff Pi Guitar Effects Pedal is a simple and user-friendly pedal that provides a crushing distortion and iconic fuzz sound. It features true bypass, adjustable tone, and simple controls. The Big Muff Pi is a versatile pedal that offers excellent sustain and tonal diversity.
---
MXR M75 Super Badass Distortion Pedal – the best analog pedal!
MXR's M75 Super Badass Distortion Pedal is a powerful force to be reckoned with when it comes to distortion pedals. It has highly responsive full spectrum distortion, and its bass, mid, and treble controls make it possible to get the exact sound you're looking for out of your tone.
And thanks to its durable construction, this pedal will last through countless gigs. Plus, it's 100% analog so you know that the quality of your sound won't suffer at all. And if that wasn't enough, this pedal also features a very durable build that will last through countless gigs without faltering.
Lastly, its three-band EQ gives you tons of flexibility in shaping your tone to perfection.
If you're looking for a distortion pedal that can handle any type of music, the MXR M75 Super Badass Distortion Pedal is your best bet. With its highly responsive full spectrum distortion and touch-sensitive responsiveness, this pedal can go from modern metal leads to simple lead boosts with ease. Additionally, the bass, mid & treble controls let you dial in your tone just the way you want it.
---
The Buyer's Guide
Types of Guitar Pedals For Metal:
Distortion Pedals
If you don't want to use an amplifier-based distortion, the distortion pedal you choose should have a contemporary sound and tone quality. This will be a percussive, heavily-saturated distortion with plenty of gains and sustain. It should be a little thicker and fuller, with power chords and progressions, from an EQ standpoint.
The biggest cause of distortion in metal is again typically an amp. However, if you don't have access to a good onboard distortion on your amplifier, you may use a pedal to replace it just as readily.
Overdrive Pedals
If you're not looking for a distortion pedal, but instead want to add some more gain and saturation to your sound, the best thing you can do is look at an overdrive or boost pedal. These pedals will sit between your guitar and amp in the signal path and provide just enough extra gain so that it pushes up against what's already there.
Delay Pedals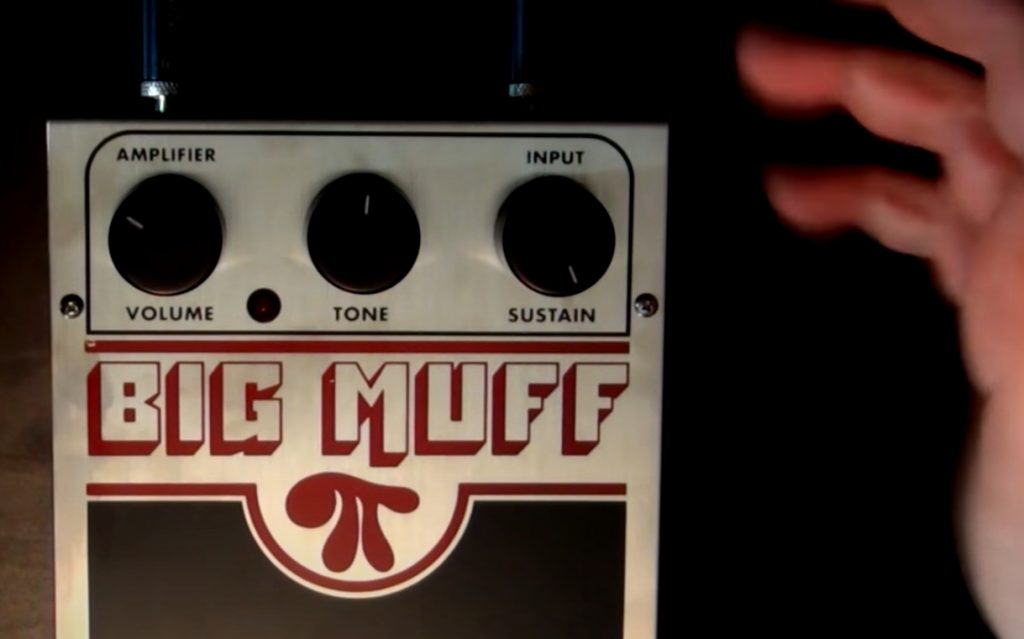 One of the most popular effects in metal is delay and for good reason. It can add a lot to your sound, from thickening up the tone to creating an ethereal-sounding atmosphere.
There are all sorts of different delays available on the market these days, so it's important that you do some research before making your purchase. The best thing you can do is find one with plenty of features, such as multiple playback modes (including tap tempo) and multiple delay modes.
You will also want to look at the quality of the components used, as this determines how long your pedal can last before it starts breaking down. Generally, a metal player doesn't need an incredibly expensive option – but they do need one that is reliable and sounds great!
If you're looking for something more experimental or vintage-sounding in nature, consider a digital multi-effects unit that provides plenty of bells and whistles out of its built-in delays. These are especially useful if you don't have enough space on your pedalboard for several individual pedals because it combines many different types into one convenient package.
Whatever type of delay pedal you choose, make sure not to overdo it with effects – a little bit goes a long way!
Reverb Pedals
A well-known type of delay pedal called a "reverb" pedal simulates the sound of natural reverb by delaying the original signal and then mixing it back in with itself. This produces a more realistic sense of space and depth that can really make your guitar stand out when used subtly[1].
EQ Pedals
Tweaking your EQ may transform a decent metal tone into a fantastic one. While amplifiers and distortion pedals allow you to control your EQ, having a dedicated EQ pedal gives you greater flexibility in exploring your sound and identifying specific areas to modify. The use of an EQ pedal for metal isn't limited to scooping the mids. You may utilize it to boost the lower end or shape the high end to eliminate any irritating hiss generated by your distortion.
The EQ pedal may also be used to cut all frequencies but a very tight band in an extreme manner. As a result, you'll get a sound that's so thin it might realistically be considered a modulation effect before your primary tone begins.
Noise Gate Pedals
Noise gate pedals are a type of pedal that helps to control the level of noise in your signal chain. This is especially important when you're using multiple pedals, as they can often produce an unwanted hissing or buzzing sound when engaged.
A good noise gate will help to clean up your tone and make sure that only the sounds you want are making it through to your amplifier. It's a great tool to have in your arsenal, especially if you play live gigs!
Tuner Pedals
There are many different types, so it really comes down to personal preference as well as whether you have some extra space available on your board or not!  
Summing up, you don't want to end up with a pedal that's going to break down on you in the middle of a gig! 
Things to consider when choosing the pedal type for classic 80s hair metal:
Amp distortion is one of the most important aspects of metal tones;
EQ can be used to sculpt your tone and get rid of any unwanted noise;
Noise gates are essential for controlling unwanted sound when using multiple pedals;
Tuner pedals come in handy in life or in the studio;
Multi-effects pedals offer a variety of sounds but may sacrifice some quality;
Main Features:
Multi-Effects Pedals vs. Single Effects Pedals?
A multi-effects pedal is more tonally diverse, compact, and less expensive than an individual analog pedal. It offers a complete range of guitar sounds. Individual analog stompboxes, on the other hand, sound better, are easier to use and allow for greater customization in the selection of distinct tones. It is more costly to build a pedalboard from single pedals. 
A multi-effects pedal typically offers more effects, amp models, and cabinet models than an individual stompbox. It also requires less space on your pedalboard. However, because it contains multiple effects in one unit, the sound quality of a multi-effect pedal can sometimes be lower than that of individual stompboxes.
If you're looking for a wide range of sounds and don't mind sacrificing some quality, a multi-effect pedal is a great option. If you're after killer guitar tones and want to have complete control over each effect, go with individual analog pedals.
Quality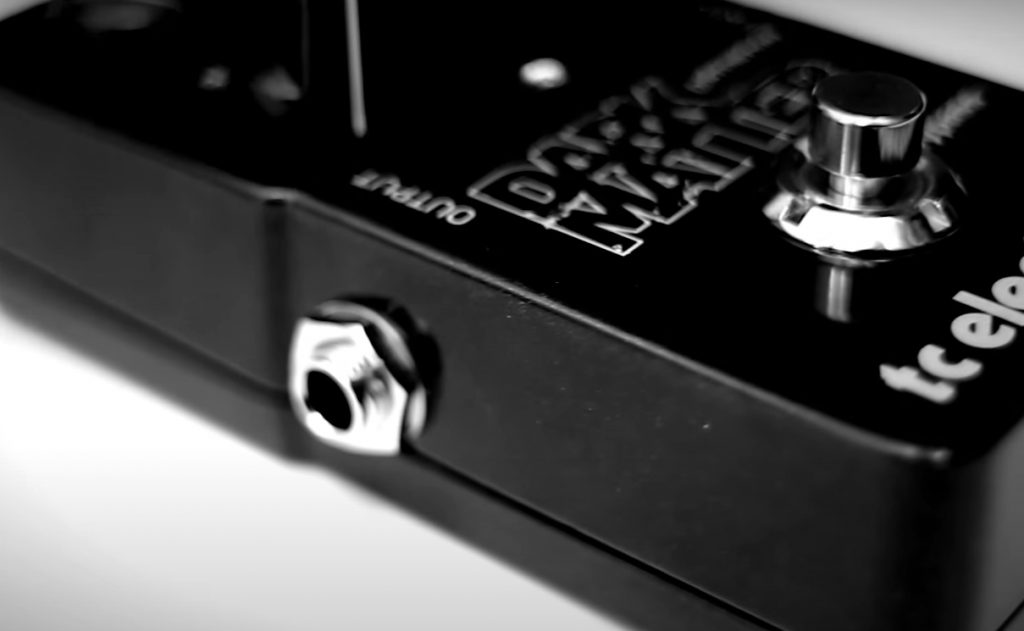 The quality of a pedal is important, especially if you're going to be using it live. When choosing a pedal, make sure to do your research and read reviews from other people who have tried the pedal out. 
The best way to test the quality of a pedal is to actually try it out yourself! Many music stores will have demo models available so you can hear how the pedal sounds before making a purchase.
Size & Portability
Size is important in terms of what you're looking for. If you are gigging regularly, the size and weight can make a big difference to your life on stage.
Large amps tend to provide more power but they might be too heavy depending on how much room you have available at gigs or if it fits on your pedalboard. They also require AC mains voltage so this may limit where you play certain shows especially outdoors or in makeshift venues such as bars that don't always have electricity running through them! Smaller amps will not only save some traveling space and weight but they usually run off batteries making them very useful for outdoor performances and small stages with no power supply possible. 
Durability
Another important factor to consider is how durable the amp actually is. If you are a touring musician, then it's important that your gear can handle the rigors of life on the road. Things like being dropped or banged around can easily damage amps so it's worth checking out how robust they are before purchasing one.
Pedalboard Integration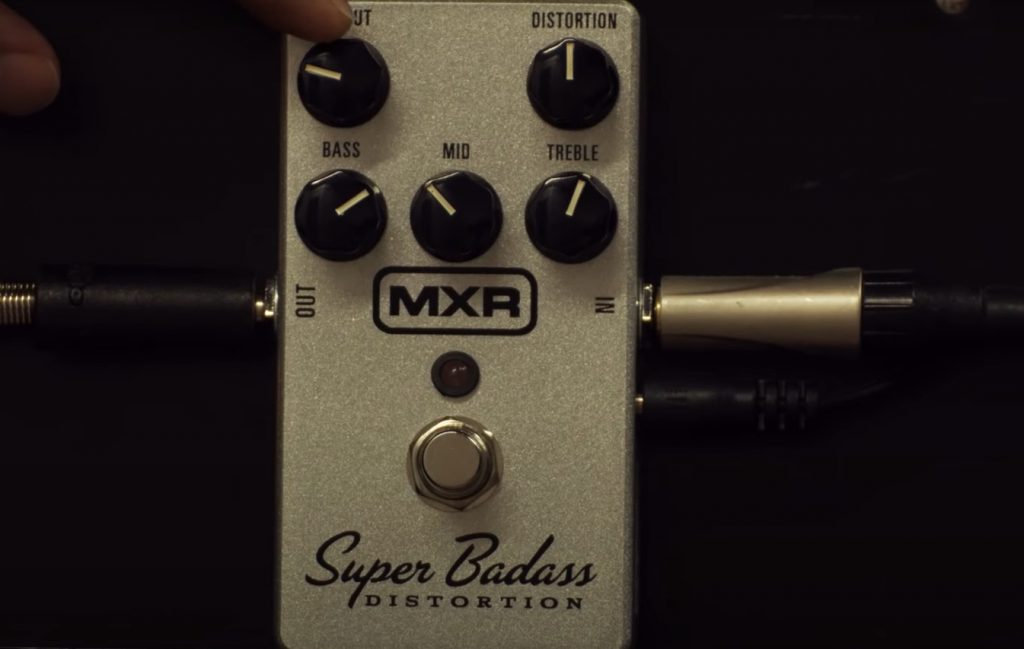 One of the most important features is how well it integrates with a pedalboard. If you play on stage, chances are that you might have more than one amp and pedals to choose from depending on what song or effect you want during your performance. 
They also run quietly so they won't affect any other noise onstage such as drums or vocals coming through a monitor system, etc. This makes life much easier especially in smaller venues where even the quietest amps seem very loud!
EQ Parameters and Features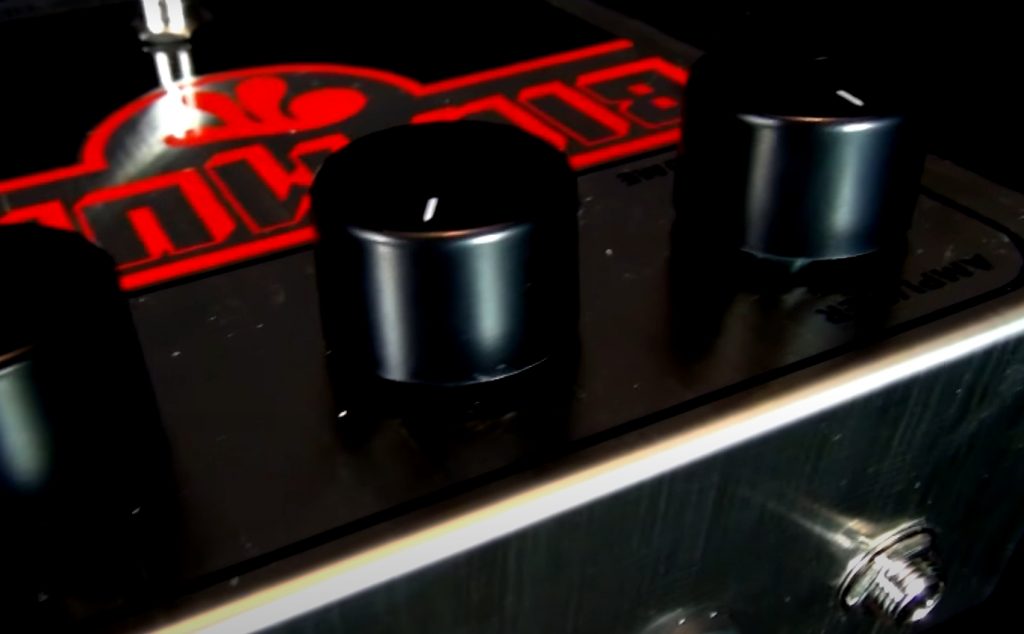 The EQ on a bass amp is a very important tool that can be used to sculpt your tone. It's worth checking out how many parameters and features the amp has so you can get the perfect sound for your style of music. For example, metal guitarists will want more low end and less high end than someone playing classic rock or blues. 
In addition, some bass amps for the metal have an auxiliary input which is great if you want to jam along with backing tracks or use it as another channel when playing live so this can be worth checking out depending on what your needs are! In terms of the number of channels, more isn't always better because there will probably come a point where you won't need any other sounds than the ones that come with the amp itself. So while four might sound like too much at first, chances are that one day down the line you'll find yourself needing more and wishing they were included in your purchase! 
---
FAQ
How do you get an 80s hair metal tone?
According to certain Quora users,

the right combination of a high gain amp, speakers, and dialing in the amp, and adding the correct amount of reverb/delay

(depends on whether you're recording in studio or playing live) is what makes 80's hair metal guitars sound authentic. Try to achieve an amp and speaker combination that gives your guitar tone fullness while also producing nice upper mids that cut through the mix, as well as a smooth but sizzling high end

[2].
What guitar pedals were used in the 80s?
Guitarists used a variety of pedals in the '80s. Some common types are

distortion pedals, wah-wahs, tremolo pedals, delay/echo effects, and chorus/phaser effects [3].
What pedal should I use for metal?
Heavy metal bassists often use distortion pedals, octave pedals, and compressor pedals to create their signature sound. Compressor pedals help to even out the dynamics of your playing, while octave pedals can add an extra layer of heaviness to your tone. Distortion pedals are a must for any metal bassist looking to beef up their sound.
How do I get a classic metal tone?
One of the biggest things to get a great metal tone is having an amp with lots of gains. There are some good options for amps that have plenty of available gain without breaking your wallet, so there's no excuse not to try out different tones! The other thing that helps in getting that classic hair band sound is running into something called an attenuator or "power soak" [4]. 
Basically what you do is run the power from your amp through this device which makes it easier to turn down the volume when desired. This way you don't lose all your volume every time you play clean chords or lower the guitar volume knob on any given channel/gain setting.
What is a guitar distortion effect?
When the gain is added to an audio signal, it distorts it beyond its peak. This generates harmonic overtones, which clip the signal's peaks and valleys, resulting in compression and sustain [5].
Why should you get a distortion pedal?
A distortion pedal is an effect that alters the sound of your guitar signal before it enters your amplifier. This can give you a wide range of different tones, from subtle grit to all-out metal mayhem! 
Overdrive pedals, on the other hand, are quite different from distortion pedals. A distortion pedal is a touch more aggressive than an overdrive as it completely transforms your tone and creates something unique. A distortion, on the other hand, has a specific goal and adjusts the sound accordingly. 
A distortion pedal will cram a lot of grime and grit into your tone, with various options allowing you to either saturate or take over the signal entirely or generate powerful rocking crunch or all-out doom-crunching, earth-shattering distortion by saturating and taking over the signal entirely.
There are many distortion pedals on the market, so it's important to do some research and find the one that best suits your playing style[6].
How do you make a screaming guitar tone?
Pinch harmonics are less apparent than standard-picked notes. To better hear them, apply some distortion to an electric guitar sound. It's worth noting that this trick can also be used on acoustic and classical guitars. It might be necessary to use a stronger stroke in order to be heard [7].
Is a compressor pedal good for metal?
A compressor is usually a forgotten pedal in metal tone creation for a few reasons. One reason is that high gain distortion and humbucker pickups already produce a naturally compressed sound. As a result, adding more compression will have little impact on the sound  [8].
Are chorus pedals used in metal?
It's not widely utilized for metal. When employed somewhat sparingly with a slow modulation and rather a big sweep, it may really provide a beautiful sparkle to clean sections when used in tandem with reverb and delay [9].
Do metal guitarists use delay?
When used carefully, the delay is an excellent heavy metal effect. It's often heard in lead lines, giving them a wider spectrum and fitting well in the mix. Some guitarists have also utilized extremely brief single repeats to produce a double-tracked sound for their rhythms [10].
Useful Video: Awesome 80's glam metal lifestyle pedal
Final thoughts
We hope that this guide has helped you find your perfect tone! If it did, please share the article with all of your friends to show them how awesome 80s hair metal is. And if you have any questions about anything we covered in this guide, don't hesitate to reach out and ask us for help or clarification.
---
References:
https://neunaber.net/blogs/neunaber-audio-blog/what-does-a-reverb-pedal-do
https://www.quora.com/What-is-the-MOST-important-thing-for-that-80s-hair-metal-guitar-tone-Amp-pickups-guitar
https://www.rediscoverthe80s.com/2021/01/guitar-effects-that-defined-rock-in-80s.html
https://en.wikipedia.org/wiki/Power_attenuator_(guitar)
https://www.musicgateway.com/blog/how-to/your-guide-to-distortion-pedals
https://www.pmtonline.co.uk/blog/2017/02/21/differences-between-overdrive-distortion-fuzz/
https://guitarendeavor.com/play-pinch-harmonics-on-guitar/
https://tonetopics.com/compressor-pedal-for-metal
https://www.ultimate-guitar.com/forum/showthread.php?t=1687601
https://www.sweetwater.com/insync/5-ultimate-metal-rigs