Are you looking for something new and exciting to add to your music library? Then, it's time that you got acquainted with the best of Polish metal bands. This genre is one of the most dynamic, versatile and thrilling types of heavy music around – offering a wide range of artist-breakfast riffing ideal for headbanging or harmonic soundscapes which are perfect for zoning out and relaxing. Whether you're looking for straight-up metalcore devastation, or progressive sludgy contortions – Poland has given us some truly outstanding metal bands over the years. In this blog post we will be taking a look at all the greatest acts that have emerged from this country in order to give listeners an introduction into what they can expect if they choose to delve into its vast discography.
What Defines Metal Music?
Metal music is a head-banging, hard rocking genre of rock with an undeniable presence in popular culture. Metal music is characterized by aggressive, distorted guitar riffs and drumming, often backed up by intense vocal performances to create its signature sound.
The origin of metal music dates back to the 1970s when bands such as Led Zeppelin and Black Sabbath began experimenting with elements of distortion and heavier instrumentation. From then on, heavy metal has evolved into many different subgenres — each one having its own distinct features that have been embraced by fans around the world.
In Poland, metal bands have become some of the most beloved acts in the country thanks to their unwavering commitment to creating unique sounds that capture the spirit of Polish culture.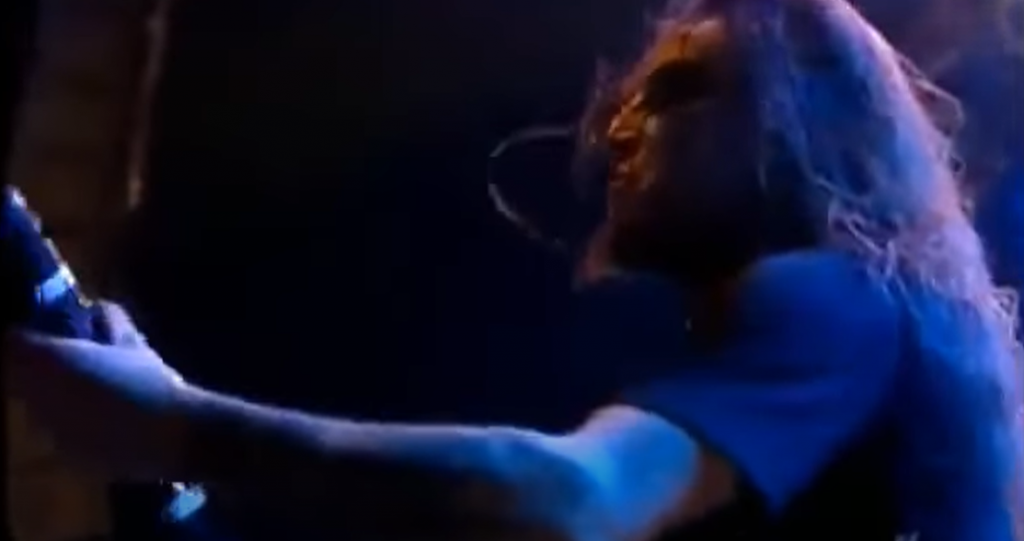 Types of Metal Music in Poland
Poland is a heavy metal powerhouse with a diverse array of genres and bands.Polish musicians are widely acclaimed for their exceptional interpretations of death metal, black metal, thrash metal and doom metal forms. Here's an overview of the most popular types of metal music played in Poland today:
Death Metal: This extreme subgenre of heavy metal features incredibly fast guitar riffs, growled vocals and blast beats. The Polish death metal scene has produced some of the world's biggest acts, such as Vader, Behemoth and Decapitated.
Black Metal: This dark and often Satanic subgenre emphasizes atmospheric melodies and aggressive guitar playing. Popular Polish black metal bands include Mgła, Nihilistinen Barbaarisuus and Infernal War.
Thrash Metal: This fast-paced style of metal originated in the 1980s and has since become popular among Polish metalheads. Key bands in this genre include Acid Drinkers, KAT and Hunter.
Doom Metal: A downtempo, atmospheric form of heavy metal that emphasizes darkness and heaviness over speed. The leading figures of this genre in Poland are Swallow the Sun, Riverside and Moonspell Rites.
No matter which type of metal music you prefer, there is something for everyone in the Polish metal scene. It continues to be a hotbed of innovation and creativity, making it one of the world's premier sources for quality heavy metal music. If you're looking to get into the heavier side of music, put on some Polish bands – you won't be disappointed! [1]
The Best Polish Metal Bands
Hate
This progressive black metal band from Warsaw, Poland formed in 1990 and is heralded by fans as one of the most influential metal bands to come out of Europe. Their diverse range of music has won them critical acclaim for their intense live performances and masterful song writing.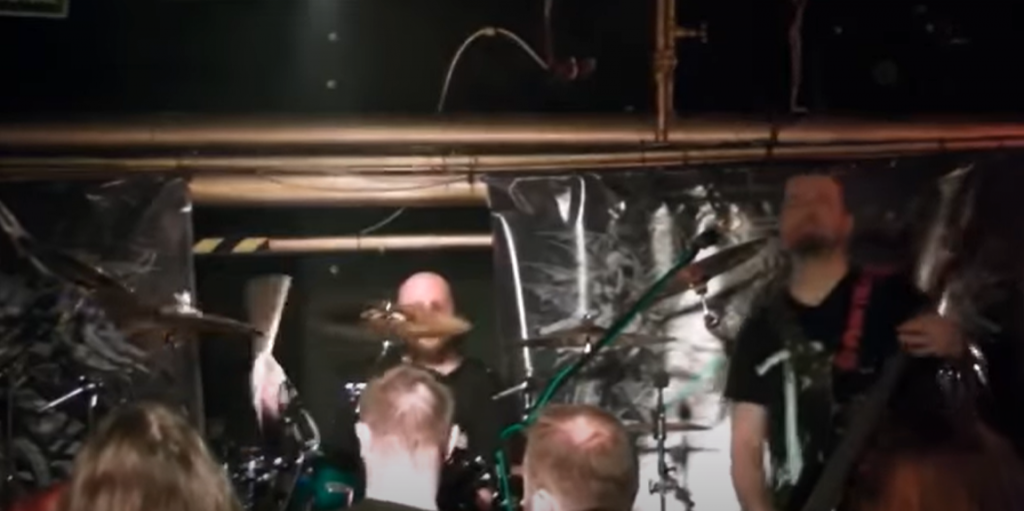 KAT
Formed in Krosno, Poland in 1985 by vocalist/guitarist Roman Kostrzewski, KAT were pioneers in the Polish metal scene. They have released over 15 studio albums that blend thrash metal with traditional Polish folk music and lyrics sung in both English and Polish languages.
Vader
Vader has been delivering their brand of crushing death metal since 1983. They have released 12 studio albums, and are widely considered to be one of the best and most influential Polish metal bands. Their signature sound combines intense blast beats and guttural growls with melodic riffs and solos. [2]
Behemoth
Behemoth is a blackened death metal band that was founded in Gdansk, Poland in 1991. From their early beginnings as an underground cult favorite, they have risen to become one of the biggest names in extreme metal worldwide. They blend elements from both classical music and extreme metal to create an absolutely punishing sound that fans clamor for more of every time they hit the stage.
Decapitated
Hailing from Krosno, Poland, Decapitated formed in 1996 and quickly gained recognition for their technical prowess and progressive sound. Their blend of death metal with elements from jazz and classical music has won them fans around the world. They have released 7 studio albums to date and remain one of the most popular Polish metal bands touring today.
Anima Damnata
This blackened death metal band from Warsaw, Poland is relatively new compared to some of the other bands on this list but they have already made a big name for themselves in the extreme metal scene. Formed in 2000, they have released 4 albums that showcase their unique mix of brutal aggression while still managing to inject plenty of melody into their sound.
Rusted Brain
Rusted Brain has been making metal from the city of Gdansk since 1990. They are one of the most influential bands in the Polish scene, with their style melding thrash metal and hardcore punk together for an intense listening experience. Their 8 studio albums have become cult classics among fans of extreme music. [3]

Obscure Sphinx
It is a Polish metal band that has made their mark in the genre with their unique blend of death and black metal. The band's music is often described as "aggressively melodic", combining intense, darkly-charged riffs with an atmosphere of haunting beauty. Founded in Warsaw in 2006, the group has released three full-length albums: "Futile" (2010), "The Upside Down" (2013), and "Mare Internum" (2016). Obscure Sphinx have earned a loyal following due to their passionate live performances, which are often accompanied by psychedelic projections onto walls or screens. Their sound has been compared to acts such as Opeth, Paradise Lost and Mastodon. Obscure Sphinx is a must-listen for fans of progressive metal music.
Frontside
Formed in Katowice in 2002, Frontside is a progressive metal band known for their intense and highly technical live performances. Their music blends elements of death metal and thrash with melodic undertones, creating a sound that's both captivating and brutal. The group has released four full-length albums to date: "The World Inside" (2004), "Coldness" (2008), "My Darling Bullet" (2012) and "Waves of Visual Decay" (2013). Each album showcases the band's unique blend of styles and influences, as well as their propensity for experimentation. Fans of progressive metal should definitely check out Frontside.
Batushka
Batushka is a black metal band from Jarosław, Poland. Founded in 2015, the group has quickly made a name for themselves in the genre with their unique blend of traditional Polish folk music and orthodox Christian themes. Their first full-length album, "Litourgiya" (2015), was described as a "profoundly beautiful" mix of black metal brutality and religious reverence. The band has since released two further albums, "Hospodi" (2017) and "Panihida" (2019). All three of these releases have been met with great critical acclaim and are must-listens for fans of atmospheric black metal music. [4]
Acid Drinkers
Formed in Poznań in 1986, Acid Drinkers are one of the most iconic Polish rock/metal bands. Over the years, the band has developed a unique and eclectic sound which combines elements from thrash metal, hard rock, punk and even jazz. The group has released twelve full-length albums to date, each of which showcases their distinct style and sense of humor. While Acid Drinkers have achieved commercial success in their homeland, they are still relatively unknown outside of Poland. Nevertheless, fans of heavy music should definitely give them a listen.
Belzebong
Belzebong is an instrumental doom metal band from Silesia, Poland. Since their formation in 2006, the group has become known for their often psychedelic and groove-laden sound. Belzebong's music draws influence from doom metal greats such as Electric Wizard and Sleep, while also incorporating elements of stoner rock and even blues into the mix. The group has released three full-length albums: "Bong Thrower" (2009), "Dope Rider" (2012) and "Sonic Scapes & Weedy Grooves" (2017). All three albums have been met with critical acclaim and should be checked out by fans of both heavy music and psychedelic sounds alike.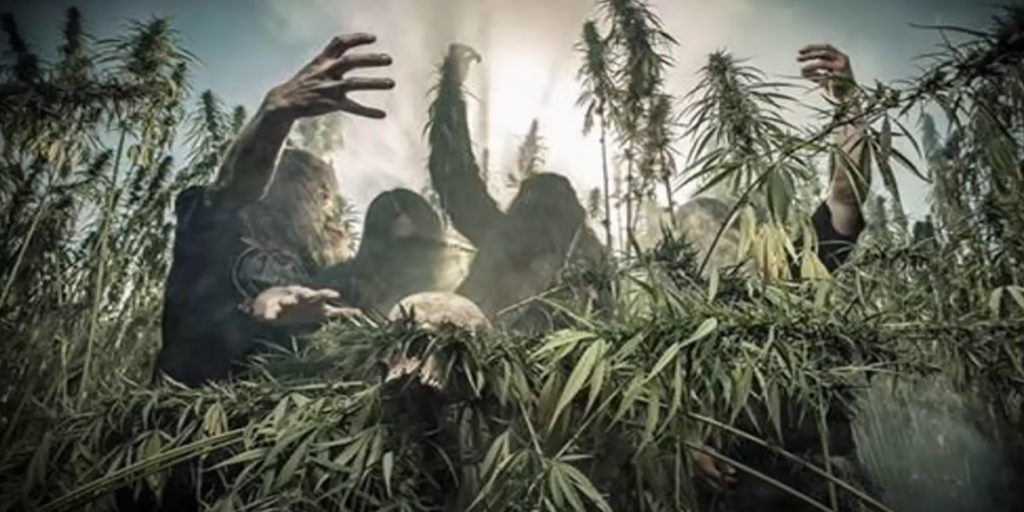 Voidhanger
Voidhanger is a death metal/black metal band from Warsaw. Formed in 2011, the group has developed a unique sound which incorporates elements of thrash and traditional heavy metal alongside their core blackened death metal sound. Voidhanger have released two full-length albums to date: "Working Class Misanthropy" (2013) and "Dark Days of the Soul" (2017). Both records showcase the band's aggressive yet melodic style, as well as their skillful songwriting. Fans of extreme metal should definitely check out Voidhanger. [5]
Graveland
Graveland is a black metal band from Częstochowa. Founded in 1992, the group has become known as one of the originators of the Polish black metal scene. Most notably, Graveland have been credited with helping to form the "True Norwegian Black Metal" sound which was popularized by bands such as Burzum and Emperor. The band has released seven full-length albums since their formation, each of which showcases their distinct brand of raw and atmospheric black metal music.
Mgła
MGłA is a black metal band from Kraków, Poland. Since their formation in 2000, the group has established themselves as one of the leading names in modern black metal music. MGłA's sound combines elements of both traditional and post-black metal styles, while also incorporating experimentation with classical instrumentation and electronic elements into the mix. The band have released four full-length albums to date: "Further Down the Nest" (2005), "Presence" (2010), "Exercises in Futility" (2015) and "Age of Excuse" (2019).
Amaryllis
It is one of the most acclaimed Polish metal bands. They are known for their unique blend of progressive metal and melodic death metal, with a focus on creating complex yet accessible music. Their sound has been compared to Opeth and Dream Theater, but they have their own distinct style that sets them apart from other artists in the genre. Amaryllis's discography includes three full length albums, multiple EPs and singles, as well as a live album. Each release has been met with critical acclaim and made the band increasingly popular both inside and outside Poland. As one of the best Polish metal bands around today, Amaryllis continues to push the boundaries of what is possible in heavy music.
Crystal Viper
This melodic heavy metal band formed in 2003 and has been making waves in the Polish metal scene ever since. They are known for their powerful and catchy sound as well as their captivating live shows. Crystal Viper's discography includes six studio albums, two EPs, and a compilation album. The band has also written several songs for various video games, movies, and television series. Throughout the years they have toured both within Poland and abroad with renowned bands such as Hammerfall, Sonata Arctica, UDO Dirkschneider (Accept) and Accept itself. [6]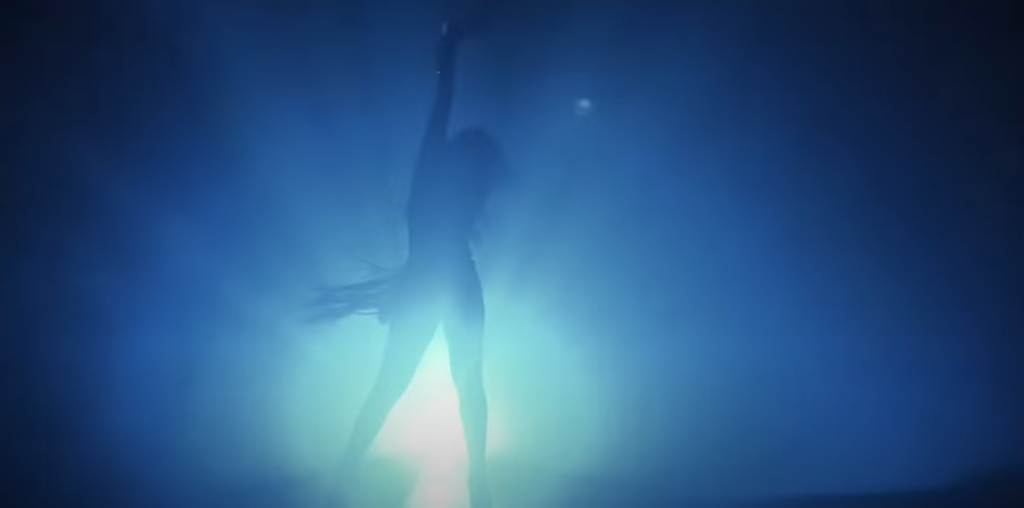 Why Do People Like Metal Music?
Metal music has long been popular among fans, and many of the best Polish metal bands have earned international acclaim. But why is it so popular?
Another reason people enjoy listening to metal is for its complexity. Many of the best Polish metal bands are known for their intricate songwriting styles, which involve multiple guitar riffs, layers of vocals, complex rhythms, and interesting song structures. This means there's something new to discover every time you listen to a track!
Why Do People Argue Rock Is Dead?
Rock music has been around since the 1950s and 1960s, but in recent years there has been an ongoing debate about whether it is still alive or not. Some people argue that rock music has lost its appeal and that new genres such as rap, hip-hop and EDM have taken over. Others claim that rock is still very much alive, citing the success of many bands like The Black Keys, Kings of Leon and even classic acts like The Rolling Stones.
When discussing the best Polish metal bands, it's clear to see why some people would think rock is dead. Poland has had a thriving underground metal scene for decades now, making it one of the most important countries when it comes to heavy metal music. Despite this, there are some that would argue that the genre has lost its impact and is no longer relevant.
However, take a closer look at the Polish scene and you'll find plenty of bands continuing to make great music. From classic thrash metal acts like Vader and Turbo to modern progressive metal groups like Decapitated, Poland has many amazing bands to offer those who still believe in rock music. Whether you're looking for old school thrash or modern progressive metal, Polish bands have something to offer everyone. So if you're looking for proof that rock isn't dead yet, then look no further than these great Polish metal bands!
Who Will Like Polish Metal Music?
If you are a fan of heavy metal music, then Polish metal is just the thing for you! It combines elements of various genres including death and thrash metal. The growling vocals combined with intense guitar riffs and hard-hitting drums will surely get your head banging and your blood pumping. Most fans of this style appreciate its energy and aggressiveness, but there's also plenty of room for melody as well. If you're looking for something that packs a punch yet still retains some level of accessibility, then Polish metal may be the perfect fit for you. Whether it's Behemoth, KSU, or Acid Drinkers that stands out to you the most – Polish Metal has something to offer every fan of metal music, so why not give it a try? You won't regret it!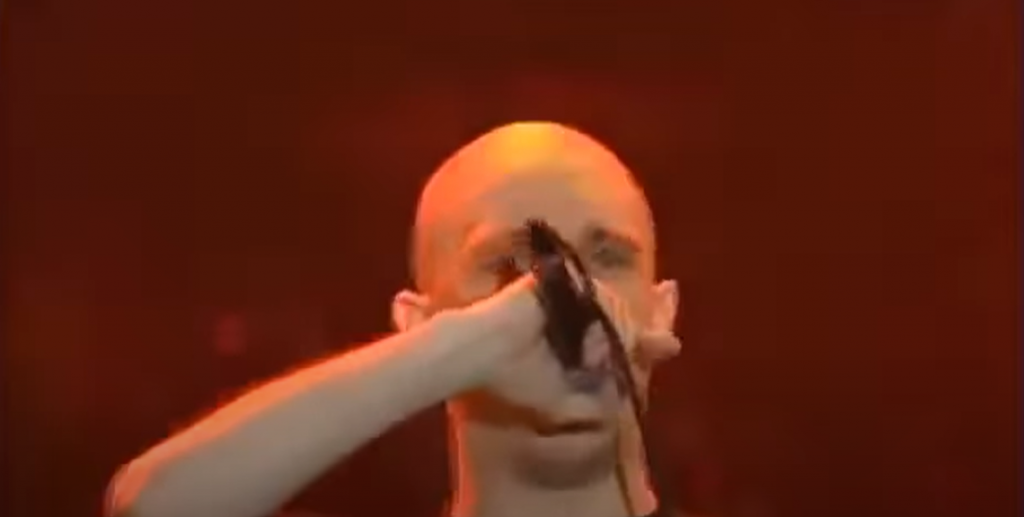 FAQ
Who is the most famous Polish metal band?
The most famous Polish metal band is probably Behemoth. Founded in 1991, the group has amassed a huge fanbase due to their extreme sound and powerful live performances. The band's lyrics often deal with dark religious themes. They have released nine studio albums over the years and are highly regarded in both Poland and abroad. Other popular Polish metal bands include Vader, Decapitated, Azarath, and Hate.
What makes Polish metal bands unique?
Polish metal bands are renowned for their aggressive sound that combines elements of thrash, death, black, doom and traditional heavy metal music styles. Many of them feature complex song structures with intricate guitar riffs and harsh vocals that add an extra layer of intensity to their songs. Additionally, many Polish metal bands often have lyrical themes that focus on death, religion, and war.
Where can I listen to Polish metal bands?
Polish metal bands can be easily found online. Popular streaming services such as Spotify, Apple Music, and YouTube offer a wide selection of songs from some of the most well-known Polish metal artists. Additionally, sites such as Bandcamp and Last.fm also feature music from up-and-coming Polish metal bands that are worth checking out.
Are there any festivals devoted to Polish metal music?
Yes! The most notable one is called Metalmania Festival which is held annually in Katowice, Poland and features some of the best underground and upcoming acts in the country. Additionally, there are various other festivals and events devoted to Polish metal music scattered throughout the country as well.
Are there any record labels that specialize in Polish metal?
Yes! Pagan Records is one of the biggest labels for metal music from Poland. The label was founded in 2007 and has featured several notable releases from bands such as Vader, Behemoth, Mgła, and more. Additionally, Witching Hour Productions is another major label for metal music from Poland which features quite a few renowned acts from the genre.
Is there a contemporary Polish metal scene?
Yes! While the genre may not get as much international recognition as other countries such as Sweden and Norway, the Polish metal scene is still thriving with many fans dedicated to keeping it alive. There are plenty of up-and-coming bands that are releasing some truly unique and exciting music. In addition to live events and festivals, social media platforms have also been instrumental in helping new artists gain traction by allowing them to showcase their music online.
What country has the best metal bands?
This is a question that has been debated among metal fans for years. When it comes to the heavy metal scene, Poland definitely stands out from the crowd. The country has produced some of the most popular and influential bands in the genre, including Behemoth, Vader, Decapitated, and many more.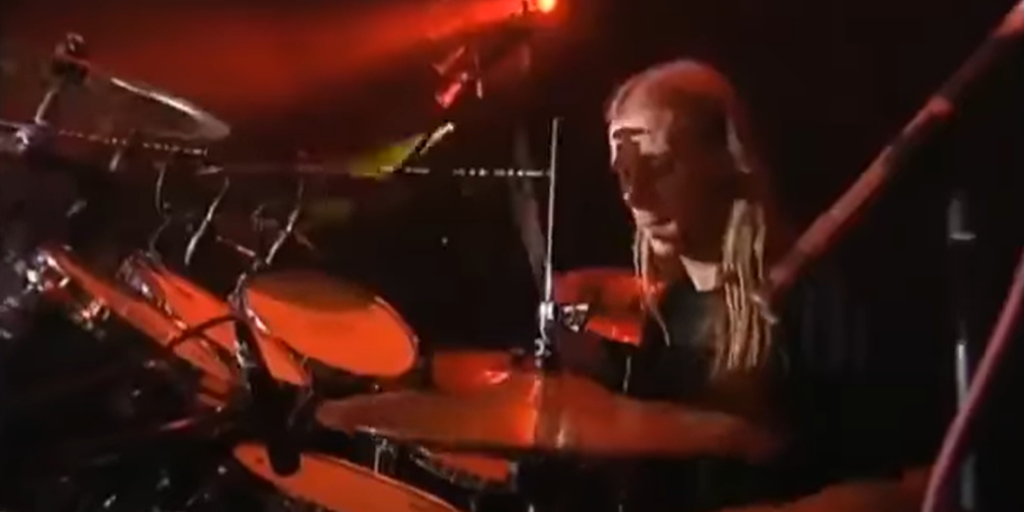 Why are there so many Finnish metal bands?
That's a great question and one that has many possible answers. For starters, the Scandinavian countries of Finland, Sweden and Norway have long been known for having strong music scenes, so it stands to reason that metal bands from these countries would be especially well-known. Another factor could be the nature of Finnish culture itself — while much of the world may associate Scandinavian countries with cleanliness and efficiency, Finns tend to embrace a more raw and wild approach to life, which is reflected in their music. Furthermore, Finland also has a long history of extreme weather conditions – freezing temperatures for months at a time – which can lead people to channel their darker emotions into art. Finally, there might simply be an affinity among Finns for heavy metal music, as evidenced by the sheer number of metal bands from Finland. Whatever the reason may be, there is no denying that Finnish metal bands have made a big impact on the global metal scene and will continue to do so for years to come.
What Polish band is glam metal?
One of the most popular Polish glam metal bands is Lady Pank, who formed in 1981 and are still active today. Lady Pank is known for their mix of heavy metal riffs and catchy pop hooks, as well as their politically charged lyrics about social issues. They've released several successful albums throughout their career, including "Zawsze tam gdzie Ty," which earned them a spot at the top of the Polish music charts. Other well-known Polish glam metal acts include Acid Drinkers, Turbo, and Vader. All three have released multiple critically acclaimed albums over the years that have helped to shape the sound of Polish glam metal today.
What is the most badass metal song?
The most badass metal song is undoubtedly "Raining Blood" by the legendary thrash metal band Slayer. The song was released as part of their 1986 album Reign in Blood, and has become an anthem for metal fans around the world. The track features an absolutely relentless pace and intensity that is almost unmatched in heavy music, with crunching guitars and thunderous drums punctuated by vocalist Tom Araya's iconic screams. It's a must-hear classic that will move any fan of extreme music and it stands out as one of the greatest metal songs ever written.
Is metal more popular in Europe?
Metal is indeed more popular in Europe than in other parts of the world. Metal music has a long and rich history in Europe, with bands like Iron Maiden, Metallica, Black Sabbath, and Judas Priest having originated there. Over the years metal has become deeply embedded into European culture, finding acceptance even among mainstream audiences. It's also worth noting that many countries in continental Europe have vibrant metal scenes — Germany, Sweden and Finland being particularly notable examples — while the U.K., France and Italy all have strong followings for metal as well. All of this points to metal being more popular in Europe than anywhere else in the world.
Useful Video: Top 10 Polish Metal Bands
Conclusion
Polish metal bands have a long and vibrant history that spans decades, from the early days of heavy metal to the modern extreme metal scene. The list of great Polish metal bands includes Behemoth, Vader, Decapitated, Hate and many more. These bands have helped shape the sound and style of heavy music around the world and continue to inspire new generations of fans. With their unique mix of intensity and technical prowess, these bands are sure to remain a lasting part of heavy music for years to come. Whether you're looking for pure aggression or something more sophisticated, Poland has some incredible acts that deliver in spades. So don't miss out on this amazing culture – check out some of the best Polish metal bands today!
References:
https://weshootmusic.pl/the-13-polish-metal-bands-you-should-know/
https://www.last.fm/tag/polish+metal/artists
https://rateyourmusic.com/list/Poohkali/the_very_best_polish_metal_bands/
https://www.w3schools.blog/ws/top-8-best-polish-metal-bands
https://metalheadcommunity.com/top-10-polish-rock-bands-rafal-szewczyk-polish-progressive-rock-band-rsm/
https://www.expatspoland.com/polish-bands