Do you want to learn about the Ibanez SR505? This article is for you! In it, we will answer some common questions about the guitar, as well as review its features and give you some tips on how to get the most out of it.
If you're in the market for a new bass guitar, the Ibanez SR505 is definitely worth checking out. In this comprehensive guide, we'll take a look at what makes this instrument so special and see if it's the right fit for your needs.
Whether you are a beginner or an experienced player, this article has something for everyone! So, whether you're just curious or seriously considering purchasing an Ibanez SR505, keep reading.
Ibanez SR505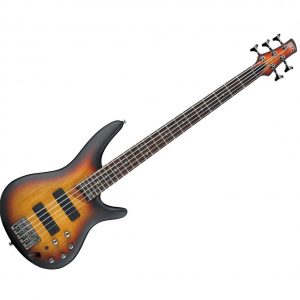 The Ibanez SR505 is an amazing guitar for anyone looking for quality sound without distortion. It's affordable, fast neck and mahogany body make it the perfect guitar for any musician. The 24 medium frets and rosewood fingerboard give you the ability to create any sound you can imagine.
The Accu-Cast B25 bridge and branded electronics make this guitar the complete package. The weight of the guitar is perfectly balanced so you can play for hours without feeling fatigue.
The only downside is that it doesn't come with a case, so you'll need to buy one separately. Moreover, there's no passive option, so you'll always need to have a battery on hand.
Ibanez SR505s User Manual
Having problem? Download Ibanez SR505 instructions.
---
Pros & Cons of Ibanez SR505
---
Buyer's Guide
Some features
The first thing that stands out about the Ibanez SR505 is its amazing playability. The neck is extremely comfortable to hold and the action is very low, making it easy to get around the fretboard. Even if you're a beginner, you'll be able to learn on this bass with ease.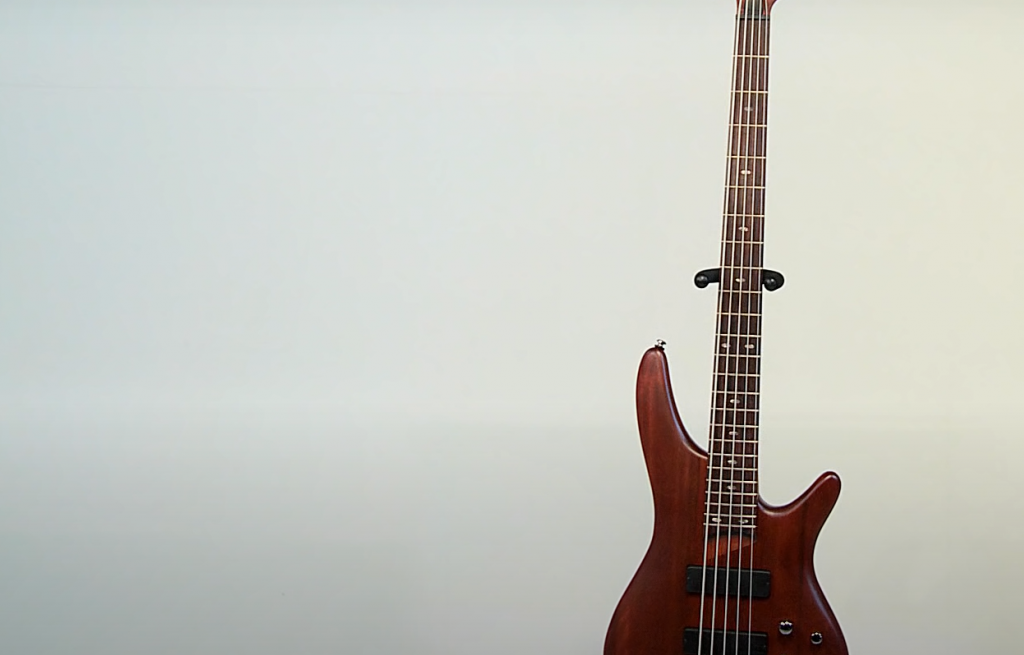 In terms of sound, the Ibanez SR505 can go from mellow and smooth to aggressive and punchy with ease. Thanks to its active electronics, you can really get a wide range of tones out of this bass.
One of the best things about the Ibanez SR505 is its price. For the quality you're getting, it's very affordable – especially compared to other high-end basses on the market.
Construction of the bass
Construction of the bass is really important.
The body of the Ibanez SR505 is made up of mahogany which is a tonewood known for its warm, mid-range sound. The top is maple which gives the bass a bright attack. The five-piece jatoba/bubinga neck provides stability and added sustain to the instrument. The fretboard is rosewood and has 24 medium frets. This allows for comfortable playing and easy bending of notes.
The bridge on the Ibanez SR505 is a mono-rail V bridge. This bridge provides great sustain and intonation. The tuning machines are Ibanez custom electronics with a three-band EQ. This gives the player a lot of control over their sound.
The hardware on the Ibanez SR505 is chrome which gives it a sleek look. The pickups are Bartolini BH-02 pickups. These are passive pickups that have a lot of output and clarity.
The Ibanez SR505 is a bass guitar for those who are looking for a high quality instrument that will last them a long time. The construction of this bass is top notch and the sound it produces is amazing. If you are in the market for a new bass guitar, the Ibanez SR505 should be at the top of your list.
Ease of Use
The Ibanez SR505 is an incredibly easy bass to play. The neck is slim and fast, and the action is low and comfortable. Even if you're a beginner, you'll be able to get around the fretboard with ease.
The pickups are also super easy to control.
This gives you a ton of control over your sound, so you can really dial in the perfect tone.
And if you ever need to make adjustments, the truss rod is easily accessible at the headstock. Overall, the Ibanez SR505 is a user-friendly bass guitar.
Quality
One of the most impressive aspects of the Ibanez SR505 is its quality control. Every bass that comes off the line is put through a rigorous inspection process to ensure that it meets the high standards set by Ibanez. This attention to detail ensures that each and every SR505 that leaves the factory is a top-notch instrument.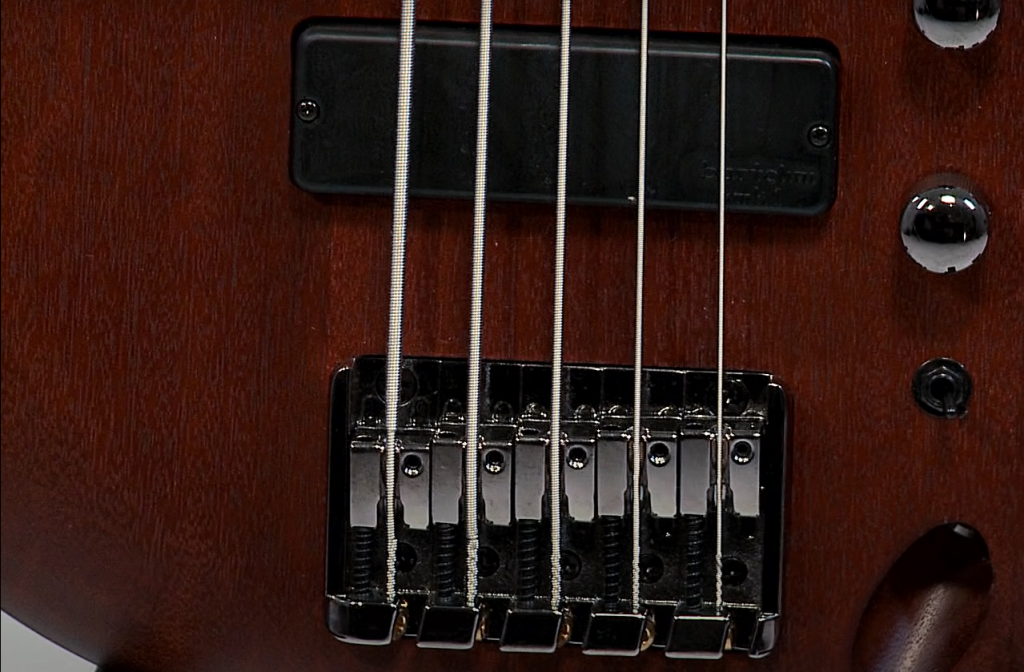 In addition to this, Ibanez offers a comprehensive warranty on all of their products. So, if you do have any issues with your SR505 down the road, you can rest assured knowing that you're covered.
Overall, the Ibanez SR505 is an amazing bass guitar that offers superb value for money.
Design
In the center of the SR series, the SR505 is delighted to offer five strings, a variety of tones, and an incredibly sturdy construction. The Ibanez SR505 is a sturdy, double-cut bass with a contemporary aesthetic. This adaptable rocker's mahogany body and jatoba/bubinga neck are joined together. The primary color combination for this model is brown mahogany with a satin finish and black hardware. The fingerboard is rosewood with black dot inlays, and the headstock boasts matching black tuning machines. The Ibanez SR505EQM has a passive P/J pickup configuration that gives you a wide range of tones to work with.
The SR505's simple, elegant design is one of its most appealing features – it looks great whether you're playing at home or onstage. TheSR505 is a versatile bass that can be used for any genre of music.
Value
The Ibanez SR505 is an amazing value for the price point. It's a great bass guitar for beginners and intermediate players alike. The quality of the craftsmanship is excellent, and it has all the features you could want in a bass guitar. It's definitely worth the price!
Manufacturer Support
One of the most important factors in any guitar purchase is manufacturer support. Ibanez has a great reputation for quality instruments and excellent customer service, so you can be confident that you're getting a good product. The company's website has a lot of useful information, including a FAQ section and an online forum where you can ask questions and get advice from other bass players.
Generally, Ibanez is a great brand with plenty of experience in making high-quality guitars.
Musical Background
Active Musician/ Recording Engineer.
Musical Style
The Ibanez SR505 is perfect for any musical style. With its versatile pickups, you can get a warm and mellow tone for jazz or country, or a bright and punchy sound for rock and metal.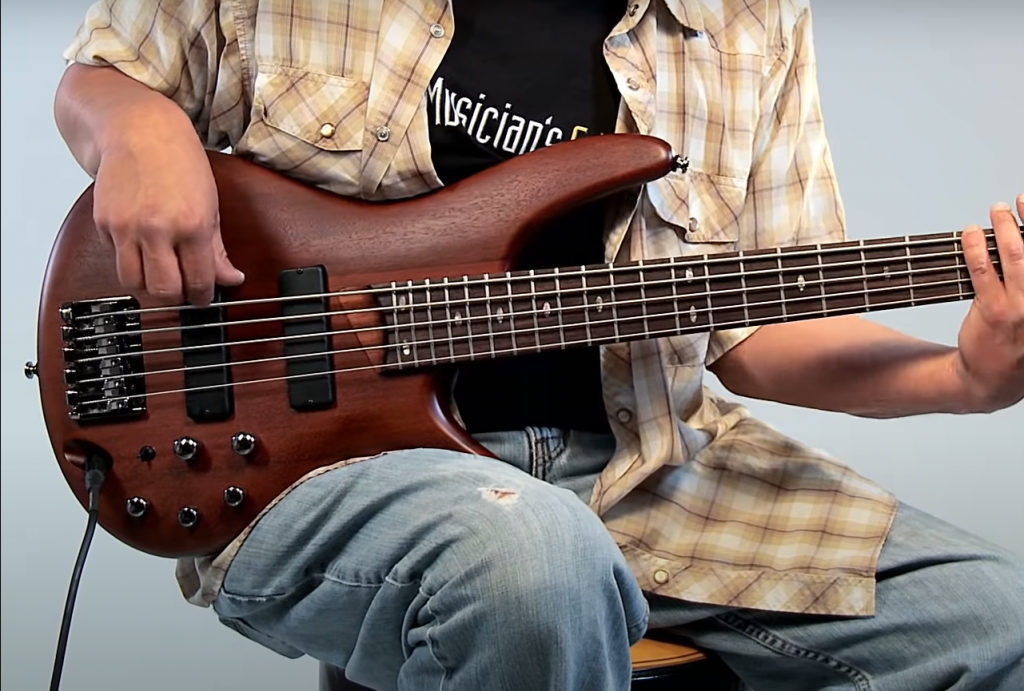 You can even get a growling tone that's perfect for funk and R&B. No matter what style of music you play, the Ibanez SR505 will have the right sound for you.
---
FAQ
What compares to an Ibanez SR505?
If you're looking for something similar to the Ibanez SR505, there are a few other options worth considering.
The Fender Precision Bass is another popular choice among bassists. It's a bit more expensive than the Ibanez SR505, but it's also made with higher-quality materials and features a classic design that never goes out of style.
Another option to consider is the Yamaha TRBX504. It's a bit more affordable than the Precision Bass, but it still offers great quality and features a sleek, modern design.
Finally, if you're on a tight budget, the Squier Affinity Series P Bass is a great option. It doesn't have all the bells and whistles of some of the other basses on this list, but it's a great entry-level instrument that will help you get started on your musical journey.
Is the Ibanez SR505 active or passive?
The Ibanez SR505 is an active bass guitar. This means that it has a preamp built in, which allows you to control the tone of the instrument with greater precision.
Active bass guitars are generally considered to be better for live performance, as they can be plugged directly into a PA system without the need for an external amplifier.
Passive bass guitars, on the other hand, require an external amplifier in order to be heard properly.
While both types of bass guitar have their own advantages and disadvantages, active basses are seen as being more versatile and easier to use.
Where are Ibanez guitars made?
Most Ibanez guitars are made in China, Indonesia, and South Korea. However, the higher-end models are still made in Japan.
Are Ibanez Soundgear good?
The Ibanez Soundgear series has been around for over 20 years, and during that time they've earned a reputation as being one of the best values in bass guitars. The SR505 is no exception – it's an amazing bass guitar that offers a ton of features and great sound quality at an extremely reasonable price.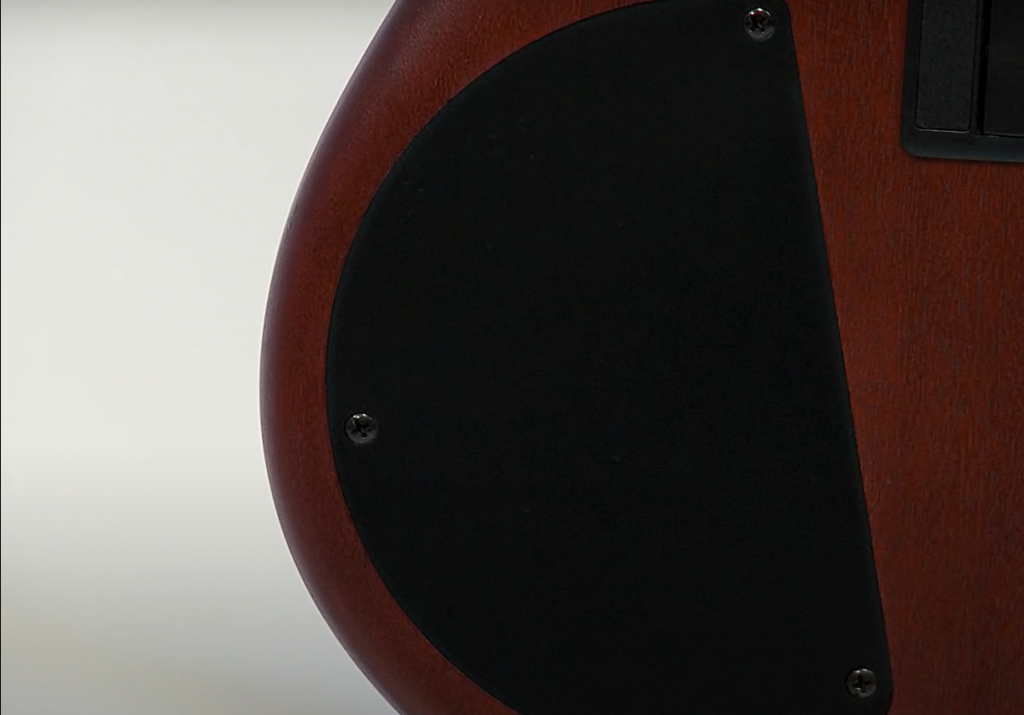 So, are Ibanez Soundgear good? Absolutely! If you're looking for a high-quality, affordable bass guitar, the SR505 is an excellent option.
How much does an Ibanez SR505 weigh?
The SR505 weighs in at just approximately 6.8 pounds, making it one of the lighter bass guitars on the market. This makes it a great option for players who are looking for a bass that's easy to carry around and won't wear them out too quickly.
What does Ibanez BTB mean?
The Ibanez BTB series is a range of electric bass guitars produced by the Japanese company Ibanez. The letters "BTB" stand for "Bass Workshop", which reflects the focus on quality and attention to detail that goes into making these instruments. The SR505 is one of the most popular models in the BTB series, thanks to its combination of great looks, excellent build quality, and affordable price tag.
What are the dimensions of the Ibanez SR505 guitar?
Scale: 864 mm
Width: 45 mm at NUT
Width: 68mm at 24F
Thickness: 19.5mm at 1F
Thickness: 21.5mm at 12F
Radius: 305 mm [1]
What type of pickups does the Ibanez SR505 have?
The Ibanez SR505 has Bartolini BH-59 pickups in the neck and bridge position. These are passive humbucking pickups that produce a warm, rounded sound.
Does the Ibanez SR505 guitar come with a gig bag?
No, the Ibanez SR505 does not come with a gig bag.
How many frets does an Ibanez SR505 Guitar have?
The Ibanez SR505 has 24 frets, which is the standard number of frets for most electric bass guitars. This gives you a lot of room to play around with different notes and chords.
One thing to note is that the 24th fret is only accessible on the uppermost string. So if you're looking to play really high notes, you'll have to find another way to do it. [2]
What's the difference between the Ibanez SR505 and the Ibanez SR500?
The main difference between the Ibanez SR505 and the Ibanez SR500 is that the former has a five-string neck while the latter has a four-string neck.
Other than that, both bass guitars are very similar in terms of features and specifications.So, which one should you choose?
If you're looking for a versatile bass guitar that can be used for different genres of music, then we recommend going for the Ibanez SR505. The extra string gives you more options when it comes to playing different notes and chords.
Additionally, the five-string neck also makes it easier to reach higher notes. On the other hand, if you're just starting out and are looking for a simpler bass guitar to learn on, then the Ibanez SR500 would be a better choice.
What should I know about the Ibanez company?
Ibanez is a Japanese guitar manufacturer that was founded in 1908. The company started out as a producer of handmade string instruments, but it wasn't until the 1960s that they began mass-producing electric guitars.
Since then, Ibanez has become one of the leading manufacturers of electric guitars, basses, and other string instruments. They're particularly well-known for their innovative designs and high-quality craftsmanship.
Related Video:Ibanez SR505 Bass Review & Demo
Conclusion
The Ibanez SR505 is a great-sounding, versatile guitar that would be a valuable addition to any musician's arsenal. It has an all- Mahogany body and neck that give it a warm, rich tone, and the Rosewood fingerboard provides plenty of sustain. The 5-position switch allows you to dial in a variety of sounds, from mellow cleans to high-gain metal tones, while the onboard Basswood Tone Block increases the low end punch.
Whether you're looking for your first bass guitar or are upgrading your current instrument, the Ibanez SR505 should definitely be on your short list.
---
References:
https://www.acclaim-music.com/ibanez-sr505ebm-5-string-rh-bass-guitar-brown-mahogany-sr-505-e-bm.html
https://www.bhphotovideo.com/c/product/1311859-REG/ibanez_sr505sbf_sr_standard_5_string_electric.html