---
Vic Firth Drumstick 2B Model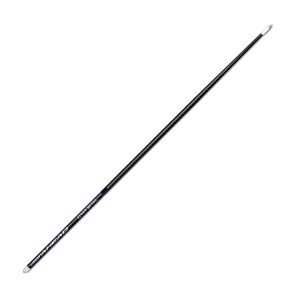 Dense Wood With Little Flex
Ideal For Heavy Rock, Band And Practice
Tear Drop Tip
Ahead JJ1 Speed Metal Aluminum Sticks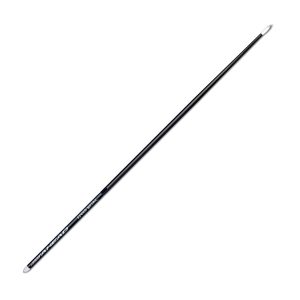 Material Type – Aluminum
Very Close In Proximity To A 7A Stick
6 To 10 x Life
Vic Firth American Classic Metal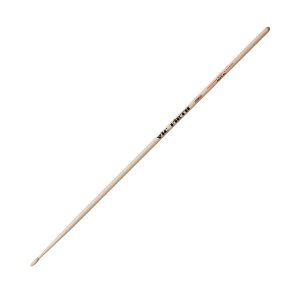 Oval Tip
0. 635″; Offers Extra Reach And Power
Length – 17″
Vic Firth AS5B American Sound 5B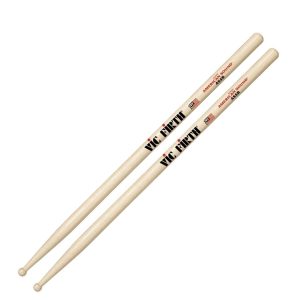 Hickory Drumsticks Wood
Round Tip Brings A Focused Sound>
Popular Classic Model
Ahead Metal Fuse Long Taper Sticks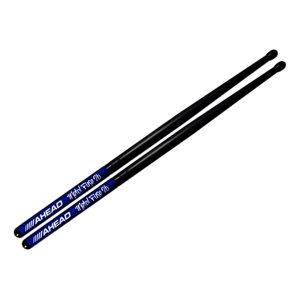 Metal Fuse Long Taper Sticks
A Unique Weighting And A Long Taper
Lightweight Feel Of Jazz Sticks
---
Choose the Best Drumstick for Metal
Customer's Choice: the Best Rated Drumsticks for Metal
49 users answered this survey. Please help us improve this review!

57.14% of users selected Vic Firth Drumstick 2B Model, 16.33% selected Ahead JJ1 Speed Metal Aluminum Sticks, 12.24% selected Vic Firth American Classic Metal, 4.08% selected Vic Firth AS5B American Sound 5B and 10.2% selected Ahead Metal Fuse Long Taper Sticks. Every month we analyze your answers and change our rating.
---
There are plenty of various drumsticks to choose what makes the purchase more complicated. Beginners in particular find it difficult to cope with all the abbreviations and different stick shapes. Here you can find reviews of drumsticks that are suitable to play metal.
Vic Firth American Classic Baquetas 2B – Best for Beginners
It is important to get proper drumsticks to enjoy playing metal. However, when you are a beginner it is better to find equipment that is comfortable in learning and mastering drums.
Thus, you should consider American Classic Baquetas 2B from Vic Firth. They do not require a lot of funds and are suitable for rock music.
Design
These sticks are made of hickory which is very common. The teardrop head shape allows you to reach low-end sound with delivering darkness of metal.
Pros
Pros
Great electronic components provide exceptional opportunities for professional musicians;
Nice gift to drummers;
They have nice durability;
Drumsticks are suitable for heavy-hitter drummers.
Cons
Cons
---
Ahead JJ1 SPEED METAL Aluminum Sticks – Best for Premium Quality
If you prefer to use non-standard sticks to reveal even deeper metal sound you need some premium drumsticks. Ahead manufacturer is famous for making drumsticks of different types. With the JJ1, you can enjoy making music even more.
Design
The drumsticks are made of high-quality aluminum. It makes them lighter and faster. The heads are made of nylon, which is more durable than wood. Besides, you can change them to other shapes which makes these sticks universal.
Pros
Pros
More durability than wood;
They are well balanced and easy to play for a long time without breaks;
Stick allows reaching higher drumming speed.
Cons
Cons
The non-common JJ1 type does not suit everyone.
---
Vic Firth American Classic Metal – Best Budget Option
While buying drumsticks there are no many reasons for overpaying when you can get a budget model or a nice quality. Vic Firth brand has various models and metal lovers should consider American Classic Metal 5B drumsticks.
Easy to handle and you can have several pairs without spending all the funds.
Design
They have a very common design. The oval heap allows producing richer center sounds. As these drumsticks are made of hickory, you can be sure of receiving better resilience, responsiveness, and classic feel.
Pros
Pros
As they are larger, you easier get louder sound;
Very fast sticks whilst still being solid and hard-wearing;
These drumsticks are specifically focused on metal music;
Cons
Cons
The durability could be better.
---
Vic Firth American Sound 5B – Best for Materials
At Vic Firth brand, you can find a great variety of models. Therefore, here is another model worth considering. American Sound 5B is focused on rock music. They are quite classic in this category.
Medium length and weight allow bringing out richer sounds on different volume levels.
Design
At the first glance, drumsticks are very common. However, they have a round head and are made of American walnut. Such head shape allows for making clear sounds while materials provide long-standing durability.
Pros
Pros
The type is suitable for metal music;
Drumsticks can serve for many years;
They are suitable for hard hitters.
Cons
Cons
May appear too lightweight for some players.
---
Ahead Metal Fuse Long Taper Sticks 2B – Best for Combination of Price and Quality
In case you wish to get wonderful drumsticks of decent quality for a fair price, the Ahead brand has something to offer. Metal fuse long taper sticks 2B is a nice option. They are a combination of various qualities.
Even though they are light they deliver a nice sound.
Design
These 2B drumsticks are suitable for rock and metal music. Due to lightweight metal, they are easier to swing faster. Moreover, sticks have better durability than wood.
Pros
Pros
The heads can be changed to other shapes;
They are suitable for both acoustic and electric drums;
Materials help to reduce unwanted vibration.
Cons
Cons
Not everyone prefers not wooden drumsticks.
---
Best Drumsticks for Metal – Buyer's Guide
To be satisfied in choosing amazing drumsticks it is better for you to play before spending money. However, with more knowledge about the kinds of drumsticks, you can save time on deciding what category you should look for. Thus, here you can find some useful information about drumsticks.
Material
One of the key components that influence quality and sound is the material. Learning about their peculiarities will help to be satisfied with a choice later. In most cases, drumsticks are wooden, which means that they are made from a specific type of wood. Nevertheless, you can also find plastic and even aluminum models on the market. Here are the most common woods that Manufacturers use:
Hickory: This is an American type of hardwood. Hickory easily deals with hard-hitting and comfortably fits into hands. Thus you will not get overtired by playing with them. This wood is very widespread. You will not have difficulties funding such drumsticks on the market.
Oak: If you prefer hardwood as a material for drum sticks then you will like the oak. Obviously, these drumsticks are heavier than others. Meanwhile, you do not worry about playing with them in a really hard mode. They can become your reliable partners for many years. That is why many musicians select them to play metal and rock music.
Maple: If you wish to get some nice sticks without paying too much, you should consider Maple. These models are much lighter than other materials. Maple is usually chosen for thick sticks to keep the weight low. Meanwhile, they are not very durable due to the light wood. However, they are cheap and you can easily replace them without difficulty. It is also a nice option for beginners.
Alu: This is another type of material that is mainly used because of its durability. It is common for these drumsticks to weigh more than others. They also may and put a little more strain on your drum set than wooden drumsticks. Playing too hard can cause cracks in the pool.
Carbon: Another non-wooden option is to get carbon drumsticks. Plenty of manufacturers make them very sturdy with a long lifespan. Nevertheless, you should try them out before buying them. They feel in hands differently. Nevertheless, you will enjoy playing them and delivering strong sounds.
Head Shape of a Stick
When it comes to sound, in addition to the material, there are different shapes of heads that you can encounter. It is another part of drumsticks that plays a great role. Especially when you play on cymbals you can see the different sounds of the head shape of sticks. The different head shapes are:
Acorn: Full of sound;
Spherical shape: clear, well-defined "ping" sound;
Teardrop;
Oval: wide centers;
Barrel: Good punch allows you to bring loud sound while playing.
Besides the sound, the shape of the stick also has an impact on the rebound. Just try playing a stick with a spherical shape and immediately afterward a stick with an acorn shape. You will immediately notice that the feel of the game is completely different.
Common Models
On the market, you can find plenty of various sticks as each manufacturer does not always follow the standards. Nevertheless, some models remain the same, which makes it much easier to get them. Here is the shortlist of drumsticks that you can find almost at any store of musical instruments.
The above-mentioned types of drumsticks are just the most popular ones. There are plenty of others that you can discover for yourself. Which one suits your playing the most, you should define it by yourself or with a musician consultant. Nevertheless, each manufacturer has a personal approach towards making them. Thus, you can ask sellers about their products directly.
Features and differences of drumsticks
One of the essential features of drumsticks is their diameter. The larger the diameter, the more powerful sounds can be produced with the stick. Therefore, thick drumsticks are very suitable for rock and heavy metal, while finer sticks are ideal for jazz or other musical genres where rather softer sounds are struck. Drumsticks with a medium diameter are probably the optimal choice for all-round drummers and beginners. Of course, there are also differences in material and features to consider.
Almost all drumsticks are made of wood. The most commonly used woods are hickory, oak, and maple. Hickory wood is found exclusively in North America and East Asia and is valued primarily on its excellent shock absorption. This makes hickory sticks suitable for long sessions without putting a lot of strain on the wrists. If you want to hit particularly hard, reach for a drumstick made of robust oak wood. Such sticks are very durable. If you prefer thick drumsticks but still don't want to sacrifice lightweight, you should look at maple sticks. They are suitable for fast percussion passages but are not as robust as the maple and hickory models. In addition to thickness and material, other characteristics play a role.
Long sticks are louder than short versions. Short sticks are easier to handle. However, the biggest influence on the sound is, of course, the head of the stick. Thus, the shape of the head is crucial for choosing the right drumstick. For high frequencies and a clean sound, go for a drumstick with a triangular head (teardrop or acorn shape). Due to the pointed shape, such a stick also produces different sounds at different angles.
For this reason, it is somewhat more difficult to play and more suitable for advanced players. Beginners should probably first get sticks with a round head because the sound is always the same with them. An intermediate form is the oval heads. Their sound is emotional and clear.
Anatomy of drumsticks
Let's start with an overview of the most important characteristics of drumsticks for metal drumming; they are differentiated by
Material
Thickness
Length
Shaft shape
Shoulder shape
Tip shape
Tip material
Drumsticks material
The most commonly used material for drumsticks is hickory, a North American hardwood from the walnut family. Close on its heels is the much lighter and softer maple. Oak is also used, a species that is even heavier and harder than hickory. Hornbeam is also similar in hardness to hickory, but the feel is different. Materials such as aluminum and carbon are sometimes used, especially when durability is an important criterion. More rarely, however, exotic woods or laminated drumsticks (glued laminated wood) are offered.
| Material | Properties |
| --- | --- |
| Oak wood | Slightly harder, denser wood with high durability – and volume. |
| Hickory | Very popular with many drummers. Springs very well and still has decent punch |
| Maple | Very light wood that is suitable for fast pegs. Not for loud playing. |
| Laminate | High rebound and great look. Wear out quite quickly in some cases. |
| Aluminum | Extremely durable. Very hard (cold) sound best for metal. |
| Carbon | From the feel comparable to hickory.  However, more durable – and more expensive. |
Thickness of drumsticks
At the beginning of industrial stick manufacturing in the early 20th century, numbers were used to define a stick's thickness: 1 for very thick, 9 for very thin. We still know the most common thicknesses today: 2, 5, and 7. To this was added a recommendation for use: on the street (S for drum corps and marching bands), in the band (B; at that time, this meant orchestras and wind bands), or in the orchestra (A for big bands and dance orchestras). However, the measurements are not standardized, so the tolerances are sometimes quite large. 5A sticks, for example, range from 1.42 to 1.47 centimeters in diameter.
Length
The length of most drumsticks ranges from 15.35 to 16.53 inches, with Promark 7A, 5A, 5B, and 2B, for example, consistently being made in 16″ lengths, while Vic Firth's lengths increase with a thickness (7A: 15.5 in, 5A and B: 15.98 in, and 2B: 16.25 in).
However, the variety of drumsticks always has a basis, derived from quite simple characteristics.
Classic, but not standardized model designations are, for example:
7A – usually a very light, slim model, preferred by jazz drummers, for sensitive, delicate playing.
5A – also rather light, a bit more powerful than 7A, suitable for both light and moderately powerful playing, one of the two "standard" models.
5B – the other stick standard, a classic all-rounder of medium strength and weight, suitable for powerful playing (rock/pop).
2B – a powerful drumstick, preferred by rock drummers, for powerful playing styles at higher volume levels.
These are only the most common stick types. There are immensely many more versions for all playing styles in every dynamic range.
Shoulder
From the point where the stick tapers significantly to the base of the tip is called the shoulder. It is important to observe how long the shoulder is and how thin the stick is at the base of the tip. Does it start just before the tip, drop steeply, and end up barely thinner than the tip? Or does the stick taper very sharply from the halfway point to a very small diameter at the tip?
Tip shape
In principle, a distinction is made between the following stick tips: Barrel, round, oval, and triangular. For triangular tips, a distinction is made between acorn and drop.
Tip material
In addition to tips turned from wood, nylon tips are often used, and Vic Firth, for example, offers sticks with felt and even aluminum tips. The interaction of these features defines the character of the stick. Which stick is best for the individual is decided less by the printed code; even names like "Rock", "Fusion" or "Session" help only to a limited extent. It is more helpful to formulate one's own idea of playing feel, dynamic range, and sound when choosing a stick and consider which drumstick characteristics help realize this idea.
Dynamic range
First of all, consider which music and thus for which dynamic range you are looking for a stick: For a jazz band where the double bass and piano may be playing unamplified? For a gala band playing mainly in small to medium-sized halls? For a pop band that plays in medium-sized clubs? Or for a rock band that needs to make some serious noise?
The volume is primarily determined by the crowd. A light stick will sound quieter than a heavy one when played the same way. If the stick is extra long, you also get a little more swing at the end of the stick. The curve of the shoulder also has a great influence on the volume. The longer and thinner it is, the stick's own vibration absorbs the more energy, so the quieter it is.
Sound
Should the drum be round and fundamental or rather fine and rich in overtones? The stick's mass and inherent vibration are also important for the fullness of sound on the drums. If the stick is heavy and hard, a lot of energy is transferred to the head, and the drum sounds with a rich fundamental tone. If it is light and rebounds strongly, the stick absorbs more energy; the sound is richer in overtones.
The tip shapes, in turn, have a great influence on the cymbal sound, with the size of the striking surface being decisive. The smaller the surface, the more the overtones are excited. The larger the surface, the more the fundamental tone comes to the fore. While with a round tip, the striking surface is always the same (small), with all other sticks, the contact surface can be varied depending on the angle. Nylon or even aluminum tips produce an even more concise cymbal sound.
In addition to the classic tips, stick manufacturers are also experimenting with other shapes. Regal Tip, for example, offers nylon tips with grooves that are supposed to combine the durability of nylon with the sound of wood.
Feel
Do you prefer thick "knots" with a good grip or thin sticks? Do you like the feel of raw wood? Or does smooth lacquer feel better? If your hands sweat while playing, maybe unvarnished wood is better than varnished. Or even a special coating? Are you into a pronounced rebound? If so, try sticks with a long, thin shoulder. If not, short, thick shoulders may be a better choice, especially if your playing style puts a lot of stress on the shoulder. If you've given some thought to these three aspects, then you're already a little closer to finding the stick for your needs and can go testing with a much more concrete idea.
Drumsticks for Metal Drumming – the brands from A to Z
Agner
In 1985, aircraft mechanic Paul Agner founded a company in Switzerland for wooden elements from the lathe. Over the years, thanks to numerous contacts in the Swiss music scene, this developed into the manufacture of drumsticks, right up to a fully professional range. The boss himself still works in the production. Among others, Patrick Fa and Flo Dauner play Agner drumsticks. Most of the models are made of hickory, more rarely of maple or hornbeam.
Ahead
It all started with a pair of drumsticks, the Advanced High-Efficiency Alloy Drumsticks, or AHEAD for short. Officially founded in 1992, Ahead specialized in the production of drumsticks made of aluminum, among many other drum features. This is lightweight and very durable. Founder Rick Grossman had borrowed the concept from the sports field, where the material increasingly replaced wooden elements such as baseball or field hockey sticks in recent decades. The aluminum is also said to have a shock-absorbing effect and slightly more rebound than wooden models. The tips are mostly nylon, which is easier on the cymbals and skins. For fans of the traditional stick look, Ahead drumsticks are also available in a wooden look. The company's celebrity catalog features mostly rock drummers like Lars Ulrich, Phil Rudd, and Rick Allen.
Balbex
The Czech manufacturer offers a complete range, including percussion instruments. Here you can also have your own personal sticks made to measure – at a "special price," as the website says.
Ice Stix
The manufacturer from Zettemin on the edge of Mecklenburg Switzerland specializes in hickory and, thanks to its high standards, has been able to win over an extensive artist roster.
Johnny Rabb Drumsticks
Johnny Rabb, fusion rocker, drummer of Collective Soul, and founder of the band BioDiesel, set a world record as a "sports drummer" with 1,071 strokes and invented his stick, the "Rhythm Saw." The first pair cost him 50 dollars and became the basis of an innovative product range.
Kit Tools
Kit Tools drumsticks are made of hand-selected hickory and hard rock maple wood. A special alloy makes the sticks especially easy to grip, and they don't slip out of your hand easily while playing, even in heated rehearsals and gigs.
Pellwood
Ivan Pelišek from Prague is a truly self-made man. He started making drumsticks for the local scene on a homemade lathe (based on a disused washing machine) while still in the Eastern Bloc. Under these difficult conditions, it took him an hour per pair in the beginning. Today his company produces 33 different sticks in series.
Promark
Promark, operated as a family business since 1957, works with Mike Portnoy, Neil Peart, or Nick Mason as endorsers. For drummers who want to experiment with their drumsticks' weighting, the "Select Balance" series is a great choice.
These sticks come in sizes 7A, 5A, and 5B and are available in "forward" (weighting at the tip ensures powerful and fast playing) and "rebound" (weighting at the rear end ensures more agile and discreet playing) versions. In early 2016, Promark introduced the novel "ActiveGrip" coating, intended for drummers whose drumsticks regularly slip due to hand sweat. The coating is activated by heat, making it slip-resistant. The Houston-based manufacturer offers "The Natural" series models for nature lovers, which do not require a coating.
Shelf Tip
When Joe Calato began his career as a professional drummer in the 1940s, no drumstick manufactured by existing companies could quite convince him. So he began experimenting on his own. Revolutionary were the nylon tips he developed, which should provide for a longer life of the drumsticks. In addition to various models, Regal Tip recently began offering "E-Tip" technology, in which the nylon tips have fine grooves, which provides a warmer and darker cymbal tone and should increase the longevity of the sticks.
Rohema
Since 1888, the German company Rohema has been manufacturing musical instruments and, precisely, drumsticks. The company is run as a family business in the fifth generation. Especially drummers like Bela B, Dirk Erchinger, or Tobias Mertens rely on Rohema sticks of the trademark "The German Drumstick." The wood for the hickory models is sourced directly from the USA after gentle drying. Rohema offers a number of options in terms of the weight of the drumsticks and the associated swing when drumming. For this purpose, the company also successfully experiments with rather unusual materials such as German hornbeam (lighter than hickory) or plywood made of beech veneers (heavier than hickory).
Father
Father's story began in 1956 in a small music store in Boston. However, the brand name was not printed on the drumsticks until the 1980s, after Father had produced for other major brands for many years and was one of the first companies to produce signature models, for example, for Buddy Rich. Meanwhile, about 25,000 sticks leave the workshop every day. Among others, Chad Smith, Mike Mangini, and Stewart Copeland are Vater representatives. The family business processes king walnut and scaly bark hickory for its hickory models, making hammer or ax shafts. The product range covers everything from very thin jazz models to tree-thick metal beaters. The drumsticks with nylon tips are subjected to a special gluing process. Father guarantees that the tip can not detach from the stick through this.
Vic Firth
Whoever says "drumstick" must also say "Vic Firth." Founded in Boston in 1963, the company quickly rose to become the world market leader. True to its motto of wanting to find the perfect pair for every drummer, the manufacturer subjects every stick to meticulous quality control and matches pairs not only in terms of weight and balance but also in terms of the material's color. He counts Thomas Lang, Vinnie Colaiuta or Steve Gadd among his artist roster, who collaborate on the signature models tailored to them. The product catalog also includes one of the world's best-selling drumsticks: the 5A American Classic made of hickory. Exactly 40.64 centimeters long and 1.44 centimeters thick, the stick with its teardrop-shaped tip is available in many coatings and tip materials, such as nylon, felt or aluminum. For heavy players with high stick wear, Vic Firth has the Titan series made of carbon fiber. It is said to be the most durable drumstick series.
Wincent
The Swedes have adapted their production steps to prevent defects such as disintegrated tips or planed stick necks: The stick tip is not cut or sawn but more gently sanded with a stone for the wood structure. To make the surface of the sticks more durable and seal notches, a special wax is applied that protects the wood from hard blows while still giving it enough flexibility to absorb them. It's no wonder, then, that heavy hitters like Mikkey Dee (Motörhead) in particular rely on Wincent drumsticks.
Zildjian
As one of the oldest cymbal brands in the world, the company also knows its way around all other drum-related topics and entered the drumstick market in 1988 with its models. Based in Alabama, where conveniently one of the largest hickory deposits in the U.S. grows, Zildjian supplies many well-known drummers such as Travis Barker, Dave Grohl or Dennis Chambers despite its relatively young stick history.
From the beginning, the manufacturer has repeatedly caused a stir with innovations. For example, the eponymous drumstick series's patented anti-vine technology reduces vibrations in the stick and thus ensures better control and a pleasant feeling. We recommend the Dip series for sweaty hands, which are available in various colors and whose drumsticks are coated at the rear end.
Which genre do you want to play?
Ask yourself the question: Which genre do I want to play mainly? Is it more metal music, or do you want to get into a country or jazz? It would be best if you had thicker, heavier sticks for rock and metal, while softer, springy sticks are recommended for jazz.
If you don't want to commit to one genre, hickory sticks in size 5A are an excellent choice. These are the absolute standard in the drum business and best all-rounders.
FAQ
Are certain sticks louder or quieter?
The clear answer here is: Yes – the thicker and heavier the stick, the louder.
Besides, the shape of the head is also crucial. If you are aiming for maximum volume and assertiveness, you are very well advised to use 2B sticks with a ball head. However, it also always depends on how well you can handle the sticks. In most cases, drummers don't have to deliver high volume, because on larger stages the drums are picked up with microphones and amplified via the PA system.
What accessories are available for drumsticks?
Manufacturers have developed a number of useful accessories for drumsticks. The classic are bags for drumsticks. These are definitely worthwhile if you play at home and want to be mobile with your sticks. Another advantage is that a stick bag can be bought for as little as $5 and is certainly a sensible investment.
In addition to these bags, there are also stick holders that can be attached to your drum kit. Available for as little as $10, these serve their purpose very well; because flying sticks are a thing of the past, and ideally, you have access to several different pairs of drumsticks; so you can adjust your playing even in the course of a song, for example from a drum broom to normal drumsticks or for easy changing of strengths, if for example after a harder song a ballad is to be played, etc.
Mention should also be made of the well-known tape. You can wrap it around your drumsticks to prevent your hands from slipping when holding the sticks.
What are the alternatives to drumsticks?
There are many alternatives to classic drumstick. By the way, many drummers own several instruments and use them as needed.
Rods are drumsticks that consist of a compound of several thin wooden sticks. They are used for quieter pieces of music such as pop ballads.
A (jazz) broom consists of a plastic handle and a wire collar. With a drum broom, it is possible to use additional playing techniques such as wiping.
Percussion sticks come in a variety of shapes. The stick is usually made of wood and the mallet of fur and/or felt. It is mainly used in the orchestra with timpani, gongs or marimbas.
What types of drumsticks are there, and which one is right for you?
One important thing to realize is that there is no such thing as the perfect drumsticks for metal. Every drummer has their preferences when it comes to weight and feel. It is generally recommended that you get several different pairs of drumsticks. This way, you can find out which sticks feel best, and you'll also be prepared for different styles.
Is it possible to make a drumstick yourself?
That is definitely possible. However, it is very difficult to build two sticks in such a way that they both weigh exactly the same, have the same center of gravity, and so on. Nevertheless: If you like to be personally hands-on, you can find many suitable examples on the Internet of how something like this can work.
Useful Video: How to Choose Your Drumsticks
Conclusion
The search for a suitable drumstick can be a long process because manufacturers offer countless different models. They differ not only in length and diameter but also in material or head shape. Balance and surface finish also play a role. There is a right drumstick for every style of music because every stick produces a slightly different sound. Therefore, before choosing certain drumsticks, you should know the relevant characteristics to purchase the right drumsticks for metal music.
---