Welcome to the Megadeth Blog! We're here to give you all the juicy details about one of metal's most influential groups and their lineup. Dave Mustaine's smooth vocals and guitar riffs, David Ellefson's melodious bass lines, Kiko Loureiro's entrancing lead guitar solos, and Dirk Verbeuren maintaining a steady beat have made their musical group one to remember; this gang has been through it all for close decades now. It's a story that entails plenty of ups, downs, rebirths and more in between – come join us as we celebrate the legacy of Megadeth band members!
Who Are Megadeth?
Founded in 1983 by renowned guitarist and vocalist Dave Mustaine alongside bass player David Ellefson, Megadeth has become a cornerstone of the American heavy metal scene. Mustaine had previously been a member of Metallica, while Ellefson was a relatively unknown musician. The two were soon joined by drummer Dirk Verbeuren and guitarist Kiko Loureiro to form the Megadeth lineup.
Megadeth stands as one of the most prodigious and impactful heavy metal bands throughout history, having sold over 20 million albums across the globe! They have been nominated for 11 Grammy Awards, winning two for Best Metal Performance in 1992 and 2016 respectively. The band has also been inducted into both the Kerrang! Hall of Fame and Hollywood RockWalk during their career. [1]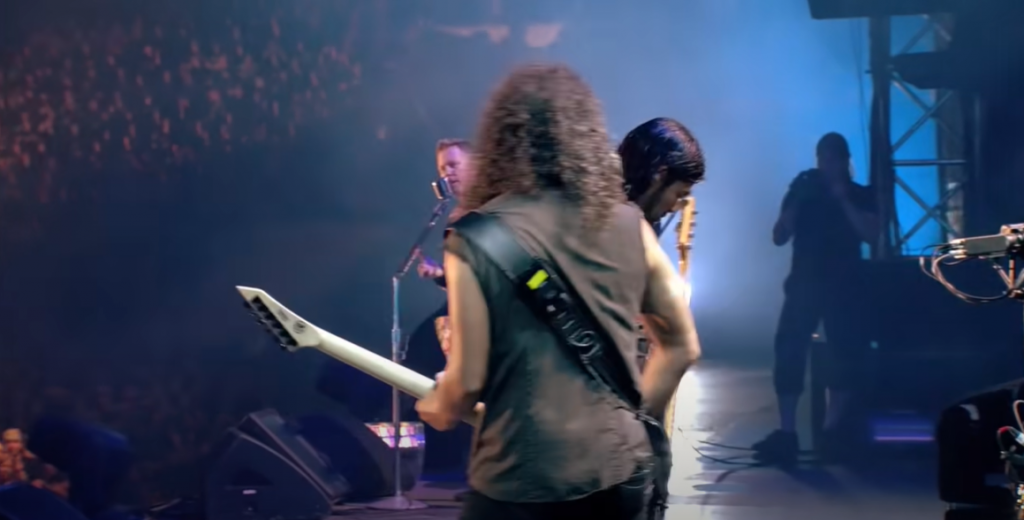 Megadeth Band Members
David Ellefson
David Ellefson is an American musician, songwriter and bassist who has been a member of the thrash metal band Megadeth since 1983. Dave Mustaine, the guitarist and vocalist, along with Gar Samuelson on drums and our subject as a founding member of the band established it together. Ellefson's signature sound helped to define the early style of Megadeth's music.
Dave Mustaine
Dave Mustaine is an American musician, singer, songwriter and actor. Dave Mustaine is a household name for metal music fans all over the world. As the frontman, vocalist, and primary songwriter of legendary band Megadeth his influence on heavy metal has been immense. Mustaine has not only been a major influence in the thrash metal genre but also an iconic figure across all genres of heavy music.
Kiko Loureiro
Kiko Loureiro is a Brazilian guitarist and composer who has been a member of Megadeth since 2015. He was previously the lead guitarist for Angra, with whom he had recorded five studio albums. He joined Megadeth in February 2015 following the departure of longtime lead guitarist Chris Broderick. Loureiro's style blends classical music and metal, often incorporating elements of jazz fusion into his playing. [2]
Dirk Verbeuren
Dirk Verbeuren is a Belgian-born drummer and percussionist who has been part of Megadeth since 2016. Verbeuren is best known for his work as a session musician with numerous bands including Soilwork, Devin Townsend Project and Scarve, as well as being the former drummer for French industrial metal band Scarve. He joined Megadeth in February 2016, replacing Shawn Drover. Verbeuren is noted for his technical proficiency and versatility as a musician. [3]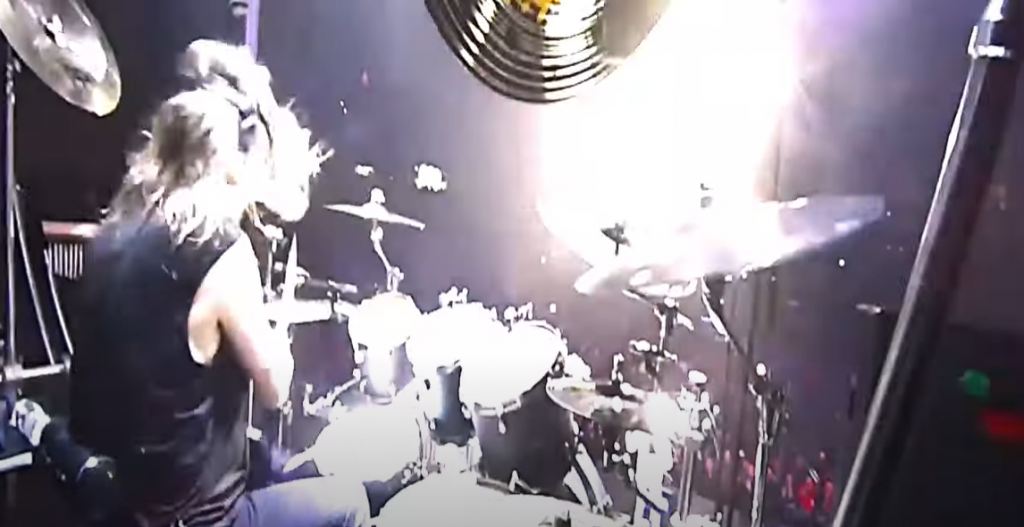 What Music Do Megadeth Play?
Megadeth is a heavy metal band formed in 1983 by lead singer and guitarist Dave Mustaine. Their sound is often described as thrash metal, but their style incorporates elements of progressive metal, speed metal, power metal, hard rock and classical music.
The band's songs generally focus on topics such as politics, war, religion, personal relationships and the supernatural. Megadeth has released sixteen studio albums throughout its career and has become one of the most commercially successful thrash bands in history.
Among some of their most popular songs are "Peace Sells," "Holy Wars… The Punishment Due," "A Tout Le Monde" and "Symphony Of Destruction." These tracks span a variety of topics, from the horrors of war to the sorrows of personal relationships, and showcase Megadeth's unique blend of thrash metal and progressive metal.
Megadeth has also released several live albums throughout its career, giving fans a taste of what it is like to experience the band's powerful music in a live setting.
No matter what type of metal you're into, there's something for everyone on Megadeth's expansive discography — from their classic thrash hits to more recent progressive-leaning material. If you're looking for hard-hitting heavy metal with thoughtful lyrical content that touches on real-world issues, then Megadeth may be just the band for you.
What Is Special About Megadeth?
Megadeth stands out from other metal bands for a number of reasons. For one, the band has consistently explored new musical directions, combining heavy metal with classical motifs and progressive tendencies in ways that few other bands have been able to match.
On top of all this, Megadeth has maintained a consistent lineup throughout its career, making it an example of stability in an ever-evolving metal scene.
In short, Megadeth has been a major force in the heavy metal genre for decades and continues to influence new generations of metal bands with its unique blend of thrash and progressive sounds and powerful lyrics. Whether you're a fan of heavy metal or just curious about what this genre has to offer, there's something for everyone on Megadeth's expansive discography. [4]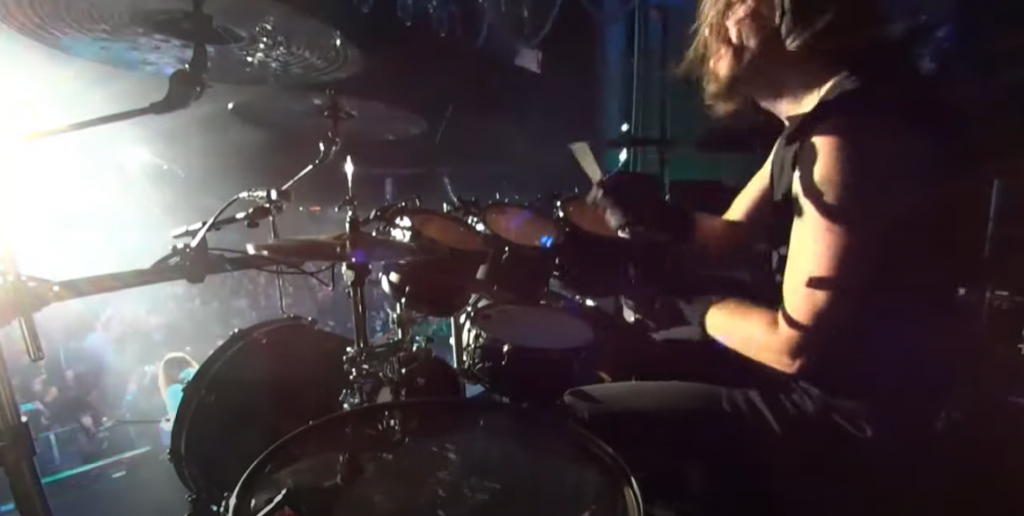 What Age Group is Megadeth Music For?
Megadeth's music is definitely not for the faint of heart! With heavy metal riffs and edgy lyrics, it appeals to a wide range of age groups. From teenagers and young adults to those who have been listening to Megadeth since they started in 1983, there is something for everyone.
The appeal of Megadeth's music reaches across generations, allowing individuals from different age brackets to appreciate the hard-hitting sound. The teenagers and young adults especially relate to the energy and emotion in Megadeth's songs, as it speaks to them on a deeper level. The older crowd can also understand why Megadeth is so iconic, with its intense lyrics, precise playing from the band members, and well-crafted melodies that have stood the test of time.
Overall, Megadeth's music has something for everyone. Whether you are a diehard fan or just discovering them now, there is always something new to discover in their relentless drive towards perfection within metal music. No matter what age group you belong to, you won't be disappointed by what Megadeth can offer!
Why Do People Like Thrash Metal Music?
People enjoy thrash metal music for many reasons. Musically, it is often known for its intense speed and aggression, as well as complex guitar work and intricate rhythms. For fans of the genre, listening to bands like Megadeth can be an exciting experience. The distorted guitars provide a unique sound that many find appealing, while the vocal style often gives it a raw, passionate vibe.
Additionally, thrash metal encourages listeners to think outside of the box with its lyrical content—filled with social or political statements—which makes it both thought-provoking and inspiring.
Finally, some simply appreciate the sheer energy of the songs; for many metal fans, there is nothing quite like headbanging at full force to their favorite thrash metal band.
No matter why someone enjoys thrash metal music, listening to bands like Megadeth is an experience unlike any other. It is sure to be a favorite among metalheads for years to come.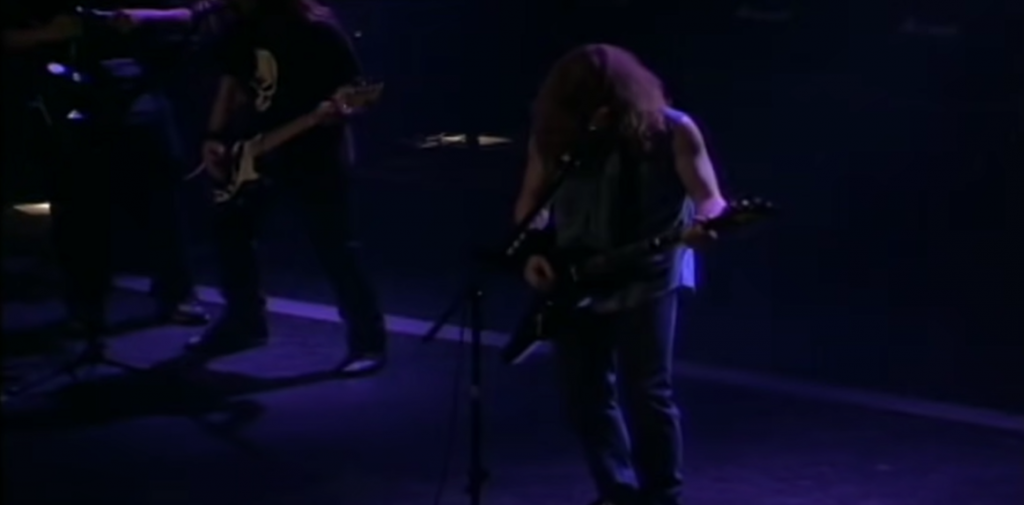 Why Do People Argue Rock Is Dead?
Despite the decades of rock music, many people around the world still argue that rock is dead. Some believe it has been overshadowed by newer genres like hip-hop and EDM, while others simply feel that there aren't any new bands or artists creating unique sounds to advance the genre. Others say that the biggest names in rock, such as Megadeth, have gone stagnant with their sound and style in recent years; lacking creativity and innovation.
The reality is – rock still exists and continues to exist through different forms from classic rockers like Led Zeppelin and The Rolling Stones to the more modern guitar riffs of Foo Fighters, Wolfmother, and of course Megadeth. Despite attempts made by some bands to modernize the rock sound and keep it alive, many people still have their doubts about whether or not the genre will be able to survive for much longer.
So while some may say rock is dead, don't let them bring you down – there's still plenty of rock music being created and enjoyed every day, by old fans and new listeners alike. Don't give up on the genre that you love just yet! Rock isn't going anywhere anytime soon. [5]
Other Types of Metal Music
In addition to the heavy metal sound featured by Megadeth, other genres of metal music have emerged over time. Thrash metal is a style that combines the speed of punk and traditional metal elements, with typical lyrical themes including anti-establishment protests, social criticism, and personal struggles.
Black metal is an extreme form of heavy metal characterized by harsh vocals and distorted guitars; its lyrics often focus on Satanic or pagan themes.
Death metal takes thrash metal even further, featuring growled vocals and fast tempos with technical proficiency.
Doom metal focuses more on slow tempos and a dark atmosphere, while progressive metal incorporates complex musical styles such as jazz fusion into heavier sounds.
Power metal emphasizes strong melodies, and symphonic power features classical influences and lush orchestrations.
Finally, metalcore combines elements of hardcore punk and heavy metal to create a sound that is both aggressive and melodic.
No matter the style, Megadeth has been credited with paving the way for many of these genres within metal music. The band's influence continues to be heard in many contemporary bands, further solidifying their legacy as one of the most influential groups in heavy metal history.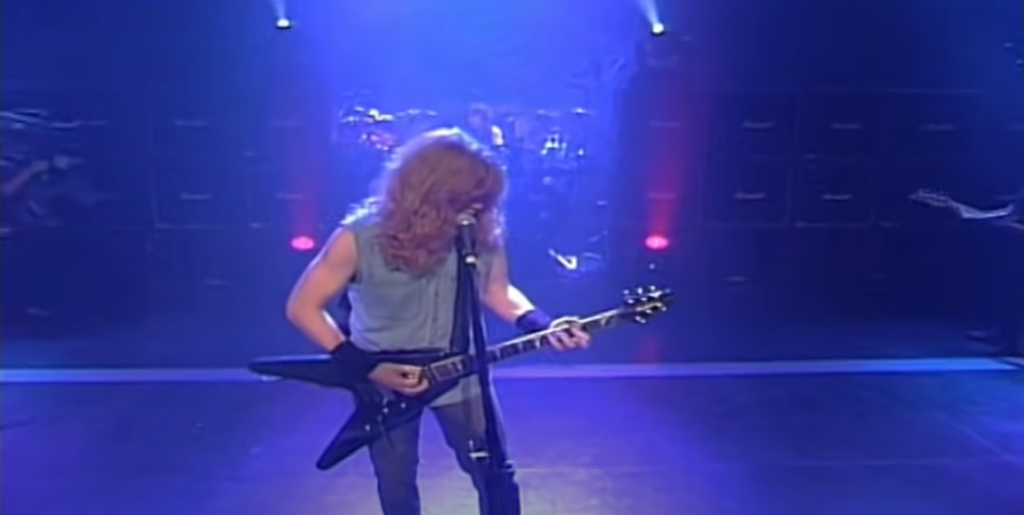 Similar Bands
Megadeth is often likened to other heavy metal bands in their genre, such as Metallica and Slayer. Other similar bands include Anthrax, Exodus, Pantera, Testament, and Overkill. All of these groups were part of the thrash metal movement during the 1980s and 1990s. Each band has a unique sound that helped shape the genre into what it is today. Megadeth fans are sure to enjoy listening to these other classic acts from the same era.
Megadeth vs Metallica
Since both bands are part of the Big Four of thrash metal, Megadeth and Metallica have been compared since the beginning. The two bands have had a contentious rivalry over the years, but they also have a mutual respect for each other.
Frontman Dave Mustaine founded Megadeth in 1983 after he was fired from Metallica due to his substance abuse issues. He formed Megadeth with bassist David Ellefson and recorded their debut album 'Killing Is My Business…And Business Is Good' in 1985. Over the years, members such as Chris Poland (guitar), Nick Menza (drums) and Marty Friedman (guitar) joined the band, creating what is widely considered one of the greatest metal bands in history.
Metallica, meanwhile, has had a much more stable lineup over the years with James Hetfield (vocals/guitar), Lars Ulrich (drums) and Cliff Burton (bass). Following the tragic death of Burton in 1986, new members such as Kirk Hammett (guitar) and Jason Newsted (bass) were added to create Metallica's classic lineup.
Despite their differences and rivalry, both Megadeth and Metallica have achieved immense success throughout their careers. They are both credited with popularizing thrash metal music and inspiring countless metal bands around the world. Through their talent and influence, they will be remembered as two of the greatest metal bands in history. [6]
FAQ
What are Megadeth fans called?
Megadeth fans are known as "Headbangers." The term is used to describe any fan of heavy metal and thrash metal music, but it has been adapted by Megadeth fans specifically to refer to themselves.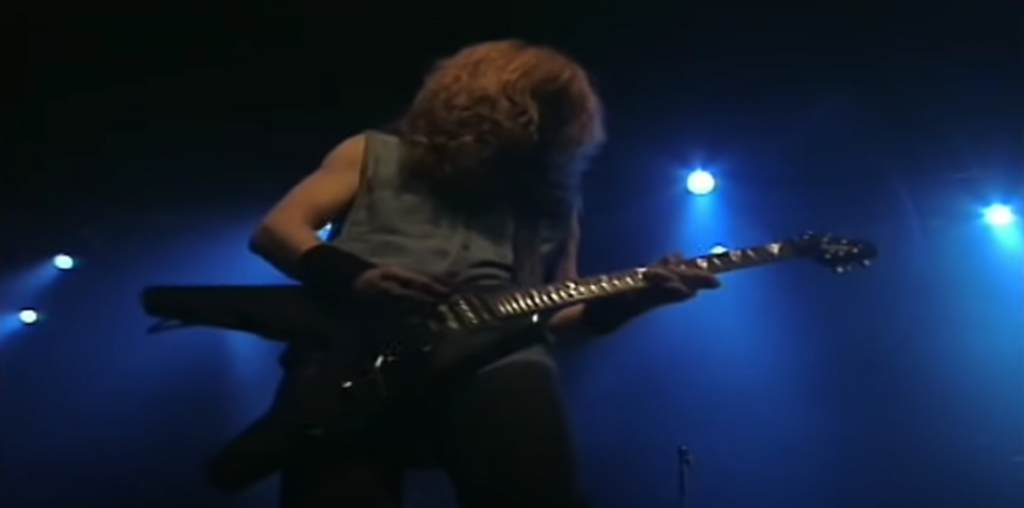 Who are the current members of Megadeth?
The current lineup for Megadeth consists of Dave Mustaine (vocals, guitars), Kiko Loureiro (guitars), and Dirk Verbeuren (drums). Additionally, recent touring members include guitarist Angra Chris Adler and Lamb Of God frontman Randy Blythe. All five musicians have played in Megadeth since 2016.
Is Dave Mustaine a millionaire?
Yes, Dave Mustaine is a millionaire. According to Celebrity Net Worth, an online database of celebrity net worths, the estimated net worth of Megadeth frontman Dave Mustaine is $20 million. Mustaine amassed his fortune through his highly successful career as the lead guitarist and singer for thrash metal band Megadeth, which he founded in 1983. In addition to his musical career, Mustaine also earns money from his various endorsement deals with companies such as Peavey Electronics and Dean Guitars. He has also made additional income through album sales and concert tours over the years. As the founder of one of the most popular metal bands in history, it's no surprise that Mustaine is a multimillionaire today!
Is Megadeth worth seeing live?
Yes, Megadeth is definitely worth seeing live! The band has been around since 1983 and has released a total of 16 studio albums. Their live concerts are always thrilling and energetic, filled with great guitar solos and powerful vocals. They have toured all around the world, playing sold-out shows in countries like Japan and the UK. Seeing them perform their classic songs such as "Symphony Of Destruction" and "Peace Sells" live is a spectacle that can't be missed. With Dave Mustaine's charismatic stage presence and his incredible guitar skills, Megadeth concerts are sure to be an unforgettable experience!
Is Ellefson an original member of Megadeth?
Yes, David Ellefson is an original member of Megadeth. Ellefson joined the band in 1983 as their bassist. He played on all 16 studio albums and took part in several tours with the band. Ellefson left Megadeth for seven years from 2002 to 2010 but eventually returned to participate in the recording of their fifteenth studio album, 2013's Super Collider. Currently, Ellefson is not in the band. He left in 2021.
Is Megadeth faster than Metallica?
It is difficult to definitively answer this question as both bands have their own individual styles. Musically, Megadeth tends to focus more on technical guitar playing and tempo changes while Metallica may incorporate some elements of classic rock in their songs. That being said, some would argue that Megadeth is faster than Metallica, as they often play at higher tempos and tend to use more complex song structures. Ultimately, it's up to the listener to decide which band they prefer!
What is the heaviest Megadeth song?
The heaviest Megadeth song is "Hangar 18" from their 1990 album Rust in Peace. The song features heavy guitar riffs and intense double bass drumming, making it an absolute powerhouse of a track. It has become one of the band's most beloved songs over the years and has been featured on several greatest hits compilations. If you're looking for a heavy metal jam to get your blood pumping, "Hangar 18" is definitely the way to go!
Are Megadeth Christians?
No, Megadeth is not a Christian band. While frontman Dave Mustaine converted to Christianity in 2002 and has stated that his faith influences his work, Megadeth's lyrical content does not reflect a Christian worldview. In fact, the band's lyrics have often been described as satanic or anti-religious in nature. However, members of Megadeth have always maintained that their music is not about religion but rather about challenging social norms and questioning authority. They have said that anyone can interpret their songs however they choose to – according to their own personal beliefs and experiences. Regardless of one's religious views, it is undeniable that Megadeth has had a lasting impact on heavy metal music throughout the past few decades.
Is Dave Mustaine a good guitarist?
Yes, Dave Mustaine is considered to be an excellent guitarist. He has been praised for his technical and creative ability in the metal scene since the 1980s when he was part of Metallica. Mustaine's technique uses fast legato playing, improvisation over chord progressions and use of techniques such as tapping, sweep picking and arpeggios. In addition to his guitar prowess, Mustaine also contributes to Megadeth's songwriting process with lyrics that are often socially conscious and politically charged. All this combined with his powerful vocal delivery makes him one of the most recognizable figures in heavy metal music. It's no wonder why so many fans consider him one of the greatest metal guitarists ever!
What are similar bands?
Similar bands to Megadeth include Thrash Metal bands such as Metallica, Slayer, Anthrax and Exodus. Other acts that have a similar sound to Megadeth would be Testament, Kreator, Overkill, Pantera and Sepultura. Many of these bands are seen as the 'Big 4' of Thrash Metal and are commonly referred to in relation to one another. Each band has its own distinct style but all heavily rely on fast-paced riffs and aggressive vocals. Additionally, each of these bands have gone on to influence countless other heavy metal acts throughout the years.
Useful Video: Top 10 Most HATED Bands!
Conclusion
The members of Megadeth have been a part of the band for over four decades now, and their contributions to the world of thrash metal music are undeniable. Dave Mustaine's songwriting skills, Kiko Loureiro's guitar playing, and Dirk Verbeuren's drumming have all helped to create some of the most memorable classic metal songs in history. With a vast catalog of music that spans multiple decades, Megadeth has made an undeniable mark on the metal scene and will continue to do so as they release more albums in the future.
The members of Megadeth have stayed true to their roots even after stints with other bands, showing that they are truly dedicated fans of the genre and loyal to their craft. Their collective passion for making great metal music is still strong today and the band continues to be an inspiration for many aspiring musicians around the world. It's safe to say that Megadeth has earned their place in the pantheon of metal music and will remain a top-notch thrash metal band for years to come.
References:
https://www.last.fm/music/Megadeth/+wiki
https://metal.fandom.com/wiki/Megadeth
https://metalheadcommunity.com/megadeth-lineup-through-the-years/
https://metalshout.com/megadeth-members-net-worth-albums-life-and-guitars/
https://monsterriff.com/2021/07/10/is-rock-dead/
https://mrhsridgereview.org/3799/features/battle-of-the-bands-metallica-v-megadeth/