Have you ever wanted to get to know the members of Korn, one of the most legendary bands in rock music history? Famous for their hard-hitting riffs and unique sound, Korn's rise from obscurity to international fame is an inspirational story. For decades, Korn has delivered powerful musical performances, fueled by the emotionally charged lyrics of Jonathan Davis and the soaring guitars of Munky and Head. In this blog, we'll take a look at all five members of the band.
History and Development of Korn Band
Formation of Band
The group was formed in Bakersfield, California, in 1993. The band's core members – Jonathan Davis, James 'Munky' Shaffer, Brian 'Head' Welch, and Reginald 'Fieldy' Arvizu – were all childhood friends who shared a mutual passion for music. [1] The quartet, initially part of a band known as L.A.P.D., decided to branch out and establish their group. They recruited Ray Luzier, an accomplished drummer, to complete their lineup.
In 1993, the band unveiled their inaugural demo, 'Neidermayer's Mind.' Although it wasn't a commercial success, it laid the groundwork for their distinctive style. Their breakthrough came in 1994 with the release of their self-titled album, 'Korn'. The lead single, "Blind", was an instant hit, carving out a new genre of music that would come to be known as nu-metal. The raw power of their music, coupled with Davis' poignant lyrics, struck a chord with a generation of disenchanted young people, and Korn's star began to rise.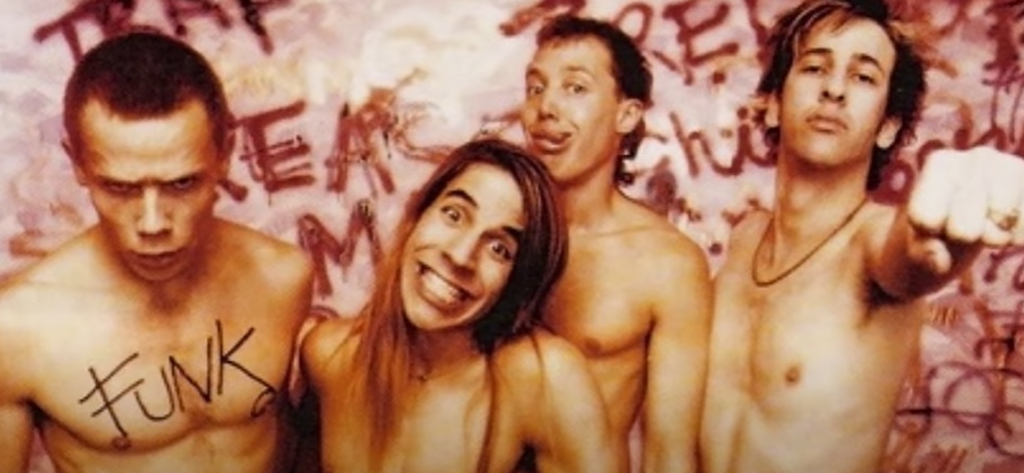 Life Is Peachy (1996–1999)
Following the success, Korn had established a strong fan base and was ready to push the boundaries of their music further. In 1996, they followed up with their second studio album, titled 'Life Is Peachy.'The album displayed the band's innovative and experimental approach to music, blending elements of metal, hip-hop, funk, and industrial music. It was an eclectic mix that challenged traditional genre boundaries and was a testament to Korn's unique sound. Songs like "No Place to Hide" and "A.D.I.D.A.S" became fan favorites.
While the album wasn't as commercially successful as its predecessor, it solidified Korn's place in the music industry and demonstrated its commitment to creating music on its terms. It was during this period that Korn began to gain international recognition, embarking on world tours and gaining a following in Europe and Asia.
Issues (1999–2001)
Approaching the close of the 20th century, Korn embarked on a fresh chapter of their musical odyssey, marked by the arrival of their fourth studio album, 'Issues,' in 1999. It was a departure from their previous works and marked a significant evolution in their sound. Moving away from their heavier nu-metal roots, 'Issues' incorporated elements of alternative metal and electronica, creating a more polished and mature sound.
The album debuted at number one on the Billboard 200 chart, cementing Korn's status as a force to be reckoned with in the music industry. The album's darker, introspective themes resonated with fans, with lead singer Jonathan Davis addressing personal issues such as depression and addiction.
2003-2007 years
In 2003, Korn dropped their sixth studio album, titled 'Take a Look in the Mirror'. It was seen as a return to their earlier, heavier sound after the more experimental 'Untouchables' and 'Issues'. It was a self-produced album, which allowed the band to take full control of their sound and direction. [2] The album was well received by fans and included the singles "Right Now" and "Y'All Want a Single".
However, 2005 marked a significant change for the band when Brian Welch announced his departure to focus on his personal life and faith. His exit sent shockwaves through the fanbase, but Korn continued, recruiting touring guitarists as needed. Despite the changes and challenges they faced during this period, Korn pressed forward, proving their resilience and dedication to their music. The band saw another lineup change in 2007 with the departure of David Silveria. 
Korn III (2008-2011)
In the year 2008, Korn embarked on a nostalgic odyssey, revisiting their origins with the launch of their ninth studio album, 'Korn III: Remember Who You Are.' This release aimed to recapture the unrefined power and intensity that defined their earlier works, especially their eponymous debut album. The band enlisted the return of producer Ross Robinson, the guiding force behind their initial two albums, leading them to adopt a more simplistic and guttural approach to their musical expression.  This departure from the more experimental and polished sound of their previous albums resonated with fans who had been longing for Korn's original nu-metal aesthetic.
The album's success reaffirmed Korn's position in the music industry, proving that even after more than a decade, their unique sound and ability to connect with fans remained undiminished. Their subsequent tours strengthen their reputation, attracting massive crowds and establishing them as an essential live act that shouldn't be missed.
2011-2015 years
The years between 2011 and 2015 were a significant period of transition and growth for Korn. In 2011, their tenth album, 'The Path of Totality', signaled a significant departure in their musical style. This album saw the band experimenting with dubstep and electronic music, collaborating with various electronic producers such as Skrillex and Noisia. While this venture into new musical territory was met with mixed reviews, it showcased Korn's willingness to experiment and push the boundaries of their sound. The album reached number 10 on the Billboard 200 and won the band a Grammy for Best Metal Performance for the single "Get Up!". 
In 2013, the band experienced a significant lineup change with the return of guitarist Brian Welch, reuniting the band's original members for the first time since 2005. His return was warmly welcomed by fans and marked a new era for the band. The same year, they released 'The Paradigm Shift', an album that blended their classic nu-metal sound with elements of electronic music, further cementing their reputation as musical innovators. The album was well received by fans and critics, peaking at number 8 on the Billboard 200.
New Songs (2015-2020)
The half-decade from 2015 to 2020 proved to be a period of creative vitality for Korn. The band, now completely reunited, released "The Nothing" in 2019 to critical acclaim. This album saw the band grappling with darker themes, influenced largely by the personal tragedy of lead vocalist Jonathan Davis, whose estranged wife passed away during the recording process. [3]
During this period, Korn also maintained an active touring schedule, including a co-headlining tour with Alice in Chains in 2019. Despite the emotional tumult of these years, Korn continued to produce music that was authentic, powerful, and deeply connected to the experiences of their fanbase.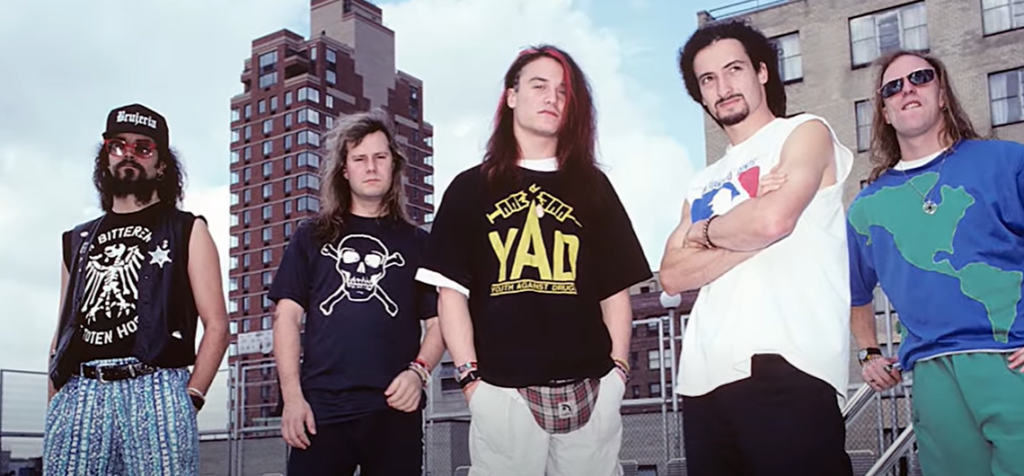 2021 and present years
In 2021, Korn continued to navigate the challenges posed by the global pandemic, demonstrating their commitment to their fans by adapting their approach to creating and sharing their music. The year marked the release of their fourteenth studio album, "Requiem," which was written and recorded during the 2020 lockdown. This album saw the band diving deeper into their exploration of personal trials and tribulations, with themes centered around introspection, loss, and the struggle to find peace amidst the chaos. It was met with positive reviews from fans and critics alike, lauded for its raw honesty and musical depth.
Alongside the album release, Korn also announced the 'Requiem Tour,' a series of live performances showcasing the new album while respecting safety measures due to ongoing COVID-19 concerns. The successful adaptation to the pandemic's constraints highlighted Korn's resilience and unwavering dedication to their fanbase.
Main members
Jonathan Davis, born on January 18, 1971, is the lead vocalist and frontman of Korn. Known for his distinctive vocal style, which ranges from deep, guttural growls to soft, melodic singing, Davis is a defining element of the band's sound. Beyond his vocal prowess, he is recognized for playing the bagpipes, featuring the unique instrument in songs such as "Shoots and Ladders" and "Dead." Davis' lyrics often delve into personal experiences, tackling themes of childhood trauma, addiction, and mental health, resonating deeply with fans and contributing greatly to the band's emotional depth.
Before joining Korn, Davis worked as a coroner's assistant, an experience that has notably influenced his songwriting. His on-stage presence is a significant aspect of Korn's live performances, with his energetic performances and emotional delivery captivating audiences worldwide.
James Shaffer, also known as "Munky," was born on June 6, 1970, and is a founding member and the rhythm guitarist of Korn. His intricate and aggressive guitar playing has been instrumental in shaping the band's distinctive sound. Shaffer's dual guitar interplay with fellow band member Brian "Head" Welch has been a defining feature of Korn's music, characterized by their heavy use of down-tuned seven-string guitars and intricate pedal effects.
He has been the consistent driving force behind the band's music, even during Welch's absence from 2005 to 2013. Shaffer's musical contributions extend beyond his guitar playing, as he has also involved himself in the songwriting process, contributing to the lyrics and general song structure. Shaffer has also demonstrated his musical versatility through his side project, Fear and the Nervous System, which delves into a more experimental and progressive sound compared to the nu-metal style of Korn.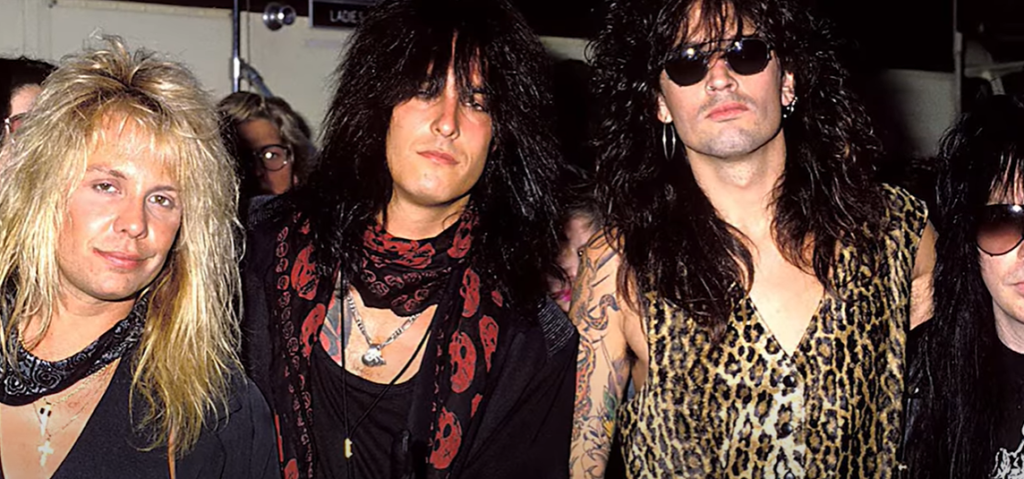 Reginald Arvizu, better known as "Fieldy," was born on November 2, 1969, and serves as the bassist for Korn. His innovative and distinctive bass playing style, characterized by a heavy, rhythmic slap-bass technique, has been a fundamental element in defining Korn's sound. His bass lines provide a rhythmic backbone to the band's music, complementing the down-tuned guitars and aggressive drumming to create a melodic yet heavy soundscape.
Outside of Korn, Fieldy has explored other musical avenues, releasing a solo rap album, "Fieldy's Dreams: Rock N Roll Gangster," in 2002, and a jazz fusion album, "Bassically," in 2017, demonstrating his versatility as a musician. Offstage, Fieldy has been candid about his struggles with substance abuse and his subsequent journey to sobriety, his experiences providing a source of inspiration for many fans and fellow musicians. Despite the challenges he has faced, Fieldy's impactful bass playing, dedication to Korn, and continuous musical evolution have solidified his position as an influential figure in the heavy music scene.
Brian Welch, also known as "Head," was born on June 19, 1970, and is widely recognized as the lead guitarist of Korn. Bringing a unique and aggressive style of guitar playing to the band, Head, alongside Munky, has been responsible for creating Korn's signature heavy sound. His innovative use of seven-string guitars and extensive pedal effects has been instrumental in shaping the band's distinctive musical identity. Head's contributions to Korn extend beyond being its lead guitarist; he actively engages in the songwriting process and delivers backing vocals during live performances.
Although he left the band in 2005 to focus on his personal life and deal with his substance abuse issues, his return in 2013 was met with a warm reception from fans and band members alike. During his hiatus from Korn, Head embarked on a solo career, releasing two albums that allowed him to explore his musical style in a different light, demonstrating his versatility as a musician.
Ray Luzier, born on June 14, 1970, is the drummer for Korn, having joined the band in 2007 following the departure of original drummer, David Silveria. Luzier's dynamic and powerful drumming style has been integral in maintaining and evolving Korn's signature sound. Known for his technical proficiency and versatility, Luzier brings an energy and intensity to his performances that bolsters the band's live shows. His rhythmic patterns and fills, often complex and intricate, add a layer of depth to Korn's music, complementing the heavy guitars and bass lines characteristic of the band's style.
Besides performing, Luzier has also been involved in the songwriting process for some of Korn's albums, his creative input adding to the band's musical evolution. Before joining Korn, Luzier had a successful career as a session musician and was a member of the renowned music school, Musicians Institute, showcasing his dedication and passion for his craft. Offstage, Luzier is known for his humility and down-to-earth persona, his approachable nature endearing him to fans and fellow musicians alike.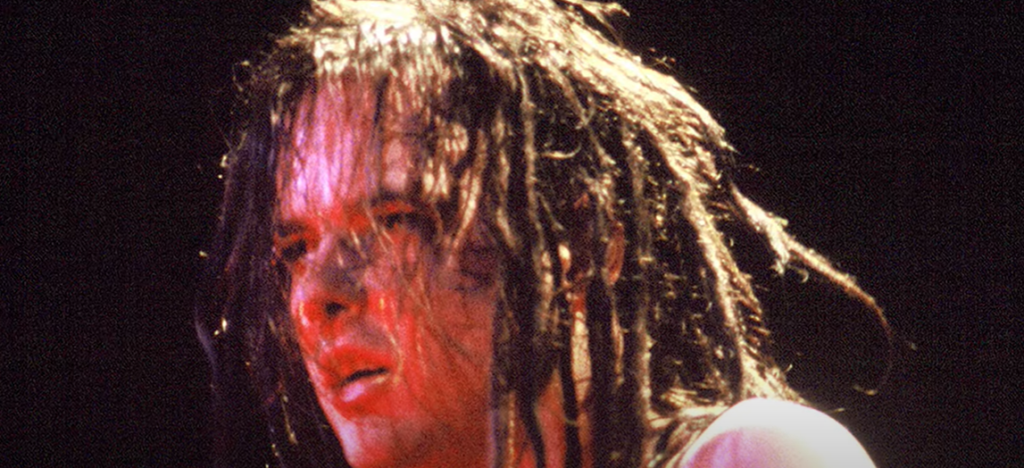 Past Member: David Silveria
David Silveria, born on September 21, 1972, is widely recognized as the original drummer for Korn. Joining the band in their formative years, Silveria's drumming style was a crucial element in establishing Korn's signature sound. His drum beats, often fast-paced and aggressive, added a layer of intensity to the band's music, perfectly harmonizing with the heavy guitars and bass. Silveria's innovative drumming techniques, characterized by unique rhythms and fills, set a high standard for heavy music drumming.
He left the band in 2006, citing exhaustion as the primary reason, and his departure marked an end of an era for Korn. Despite his departure, his contributions during his tenure are imprinted on the band's music. Post-Korn, Silveria has continued his musical journey with other bands, showcasing his enduring passion for drumming.
Style and lyrics
Korn is renowned for their innovative style that helped define the nu-metal genre. Their sound is distinguished by an amalgamation of heavy metal, alternative rock, and elements of other genres, creating a unique musical identity. The band frequently incorporates seven-string guitars and five-string basses, which contribute to their distinctive down-tuned, heavy riffing style. Korn's music also stands out due to its use of unconventional song structures and experimental sounds, including bagpipes and electronic elements.
The lyrics of Korn's songs are as distinctive as their musical style. Frontman Jonathan Davis's lyrics often deal with personal issues such as childhood trauma, addiction, and mental health, providing an emotional rawness that resonates with many listeners. This openness about psychological struggles and personal hardships has been a distinguishing feature of Korn's lyricism.
Influences
Korn's sound and style have been heavily influenced by a variety of different genres, from metal to hip-hop to jazz. The band cites Metallica as a major influence, their blend of thrash metal and melodic songwriting acting as an inspiration for Korn's approach to music. Hip-hop, particularly the works of artists such as Dr. Dre and Cypress Hill, has had a profound impact on Korn's sound. Reggae and dub have also been an influence, from elements of bass tones to percussive rhythms.
Finally, funk music has been a major influence on the band, the groovy basslines and hard-hitting drums providing an essential element for their unique style. This diverse array of influences has allowed Korn to craft a hard sound to classify yet immediately recognizable, reinforcing their standing as one of the most influential bands in heavy music. In addition, their willingness to experiment and explore different genres has enabled them to stay relevant and maintain their status for over two decades.
Legacy
The legacy of Korn is inextricably linked to the contributions of pioneering members such as Jonathan Davis, Head, Fieldy, Munky, and Ray Luzier. Their commitment to exploring different genres while maintaining their signature sound has provided a blueprint for many bands that have followed since. The band's influence can be seen in not only heavy music but also other genres such as jazz and hip-hop, showcasing the far-reaching scope of their creative vision.
Beyond the music, Korn has also been an advocate for mental health awareness, Jonathan Davis's openness about his struggles inspired many to speak up and seek help. Korn will undoubtedly go down in history as one of the most influential bands in heavy music, their legacy further cementing their status as a legendary act.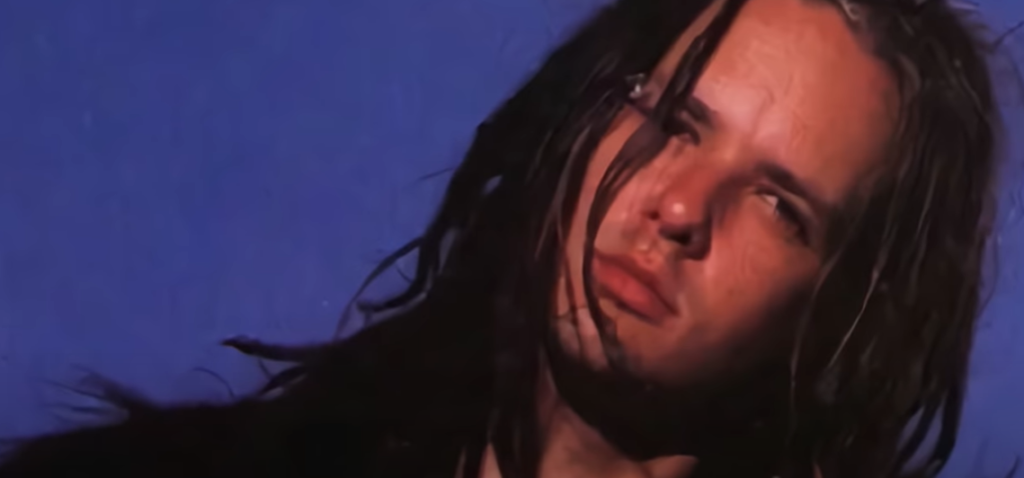 Frequently Asked Questions
Does Korn still have original members?
Yes, Korn still has original members. Jonathan Davis (vocals), James "Munky" Shaffer (guitar), and Reginald "Fieldy" Arvizu (bass) have been with Korn since its formation in 1993. Brian "Head" Welch (guitar) is also an original member who left the band in 2005 but later rejoined in 2013.
What is the story behind the Korn band name?
Korn's band name originates from a suggestion by band member Jonathan Davis. It is a play on the English word "corn", but spelt with a 'K' for stylistic and visual impact. The band wanted a name that was short, easy to remember, and unique, so they chose "Korn".
When did Korn become popular?
Korn broke into the mainstream music scene with their self-titled debut album, released in 1994. However, it was their third album, "Follow the Leader," released in 1998, that catapulted the band to international fame. The album debuted at number one on the Billboard 200, and the singles "Freak on a Leash" and "Got the Life" received regular airplay on MTV, further boosting the band's popularity. Korn has remained a prominent force in the heavy music scene ever since, with their innovative style and candid lyrics continuing to earn them a dedicated fan base.
Why is Korn so famous?
Korn's fame can be attributed to a variety of factors. Their innovative musical style, which expertly blends elements from diverse genres such as heavy metal, alternative rock, hip-hop, and funk, has helped them stand out in the music industry. Their use of seven-string guitars and five-string basses, coupled with unconventional song structures and experimental sounds, has created a unique musical identity that resonates with many listeners. Additionally, their candid and somber lyrical themes, often dealing with personal hardships and psychological struggles, have forged a deep connection with their fans. Korn's willingness to experiment and evolve their sound over the years has kept them relevant, while their advocacy for mental health awareness has extended their influence beyond the realm of music.
How rich is Korn?
Korn's net worth is not publicly disclosed, but it's safe to say that their financial success has been significant. With over a dozen studio albums, many of which have been certified multi-platinum, and countless sold-out tours around the globe, the band has undoubtedly generated substantial revenue throughout its career. Additionally, their merchandise sales and licensing deals have likely contributed to their wealth. However, it's important to note that net worth can fluctuate due to factors such as taxes, expenditures, and investments.
Useful Video: Korn Band Members
Conclusion
In conclusion, Korn has become one of the most influential and prominent bands in modern music. They have gone from being a small-time metal band to becoming a global sensation that continues to draw large crowds around the world. Their style of music, which combines elements of alternative rock and nu-metal, is unique and ground-breaking. Innovative lyrics and intense vocals have caused them to gain an immensely loyal following. With such a long history, the future looks bright for Korn and their fans as they continue to develop and explore new sounds. It's safe to say that Korn will continue to be a force in music for many years to come.
References:
https://www.imdb.com/name/nm1241622/bio/
https://korn.fandom.com/wiki/Take_a_Look_in_the_Mirror
https://www.last.fm/music/Korn/+wiki