Welcome to Oregon music, a unique and diverse scene that has churned out some of the greatest metal bands in history! If you're looking for something hard-hitting, fast, and intense – search no further. From heavy doom-inspired sludge with crushing riffs to melodic black metal inspired by the cold winter air – there truly is something for every discerning metal fan here in Oregon. So prepare yourself for an epic journey through some of the best (and heaviest) bands emerging from this amazing state!
Oregon's musical history
Oregon's musical history is a rich tapestry that dates back to its formative years. In the early 20th century, Oregon's music scene was dominated by folk and country artists, echoing the state's rural roots. Major city Portland became a hub for jazz and blues during the 1940s and 1950s, attracting renowned musicians from across the country.
In recent years, Oregon has given birth to a thriving metal scene. From the doom-laden riffs of Yob to the atmospheric black metal of Agalloch, the state's extreme music scene is as diverse as it is impressive. Portland is home to a multitude of venues that cater to fans of all forms of extreme music, from the doom metal of Witch Mountain to the progressive death metal of The Odious.
These are just a few examples of the rich and diverse metal scene in Oregon. It's a scene that's continually evolving and pushing boundaries, ensuring that Oregon remains at the forefront of the global metal scene.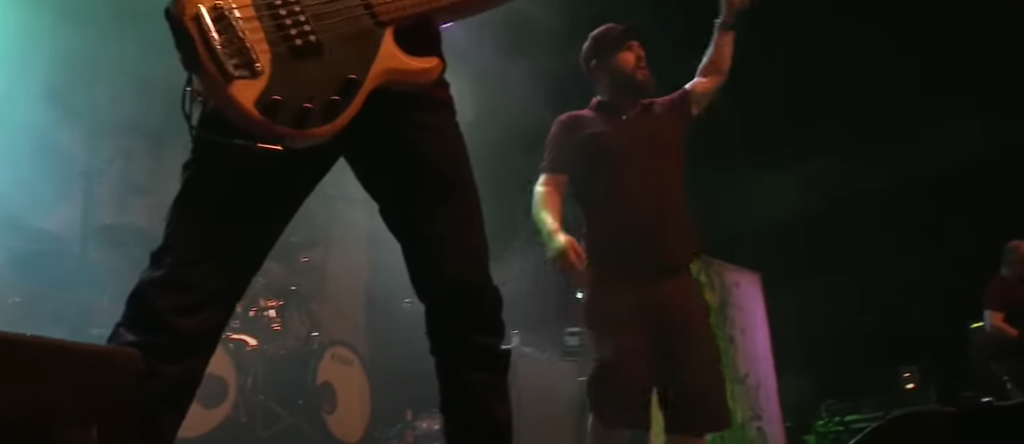 Top Bands From Oregon
In this section, we will delve deeper into the gritty world of Oregon's metal scene, discussing in detail some of the most influential and groundbreaking bands that call this state home. From doom and black metal to stoner and progressive death, we'll introduce you to the key players, their unique sound, and the impact they've had on the global metal landscape.
1. Floater
This is a rock band formed in Eugene, Oregon in 1993, and is known for its progressive concept albums, stylized storytelling, and energetic live performances. The band consists of three members: Robert Wynia (vocals, bass), Peter Cornett (drums), and Dave Amador (guitar). [1]
Floater's musical style is a unique blend of rock, psychedelia, reggae, pop, and folk, creating a distinctive sound that sets them apart in the Oregon music scene. Their music is characterized by a strong rhythmic component, intricate guitar work, and Wynia's powerful, emotive vocals.
Over their lengthy career, Floater has released several popular songs. Notable among them are "The Sad Ballad of Danny Boy" and "Albatross" from their album 'Glyph', and "Cannonball" and "Exiled" from 'Wake'. These tracks showcase the band's ability to seamlessly weave together diverse musical styles into a cohesive, engaging whole. The band has cultivated a dedicated fan base that spans across the United States. Their fans appreciate the band's complex musical arrangements, thought-provoking lyrics, and the raw energy they bring to their live performances.
2. Falling Up
This group is a Christian experimental rock band formed in Albany, Oregon, in 2001. The band was made up of Jessy Ribordy (lead vocals, keys), Jeremy Miller (bass, keys), Josh Shroy (drums), and Tom Cox (guitar) until their disbandment in 2016.
Falling Up is known for its innovative approach to the music industry. In 2013, they bypassed traditional music industry routes and crowdfunded their fifth studio album, "Hours", on Kickstarter. This was followed by "Midnight on Earthship" and "Seventh Circle" the same year, marking a highly productive period for the band. Despite disbanding in 2016, Falling Up's legacy continues to resonate in the Oregon music scene and beyond.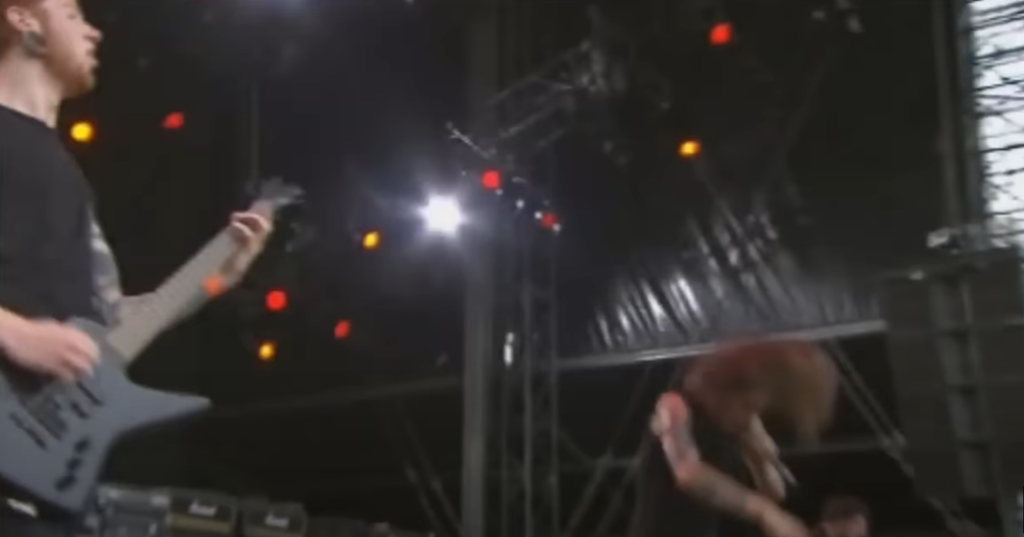 3. Modest Mouse
This is an indie rock band that was formed in 1992 in Issaquah, Washington, and later relocated to Portland, Oregon. The band's original lineup consisted of Isaac Brock (vocals, guitar), Jeremiah Green (drums), and Eric Judy (bass). Over the years, the band's lineup has expanded to include additional instrumentalists and backing vocalists.
Modest Mouse's music is characterized by Brock's distinctive vocal style, introspective and often cryptic lyrics, and an innovative musical approach that blends elements of punk, indie rock, and folk. Their sound is marked by a blend of raw, edgy guitar work, complex rhythmic structures, and a wide range of additional instruments, including banjo, trumpet, and violin.
One of Modest Mouse's most notable songs is "Float On", from their album 'Good News for People Who Love Bad News'. The single was a commercial success and has since become an iconic track within the indie rock genre. Other notable tracks include "Dramamine", "Dashboard", and "The World at Large".
4. Kutless
It is a Christian rock band hailing from Portland, Oregon, and formed in 1999. The band's current lineup includes Jon Micah Sumrall (vocals), James Me (guitar), Dave Luetkenho (bass), and Jeffrey Gilbert (drums).
Known for their powerful rock anthems and heartfelt ballads, Kutless blends elements of rock, pop, and worship music to create a sound that is uniquely their own. With profound lyrics deeply rooted in the Christian faith, they aim to encourage and inspire listeners. Their musical style has evolved over the years, with earlier records leaning towards a grunge-influenced rock sound, while recent albums have adopted a more worship-oriented direction.
Some of Kutless' most popular songs include "Strong Tower", "What Faith Can Do", and "Sea of Faces". These songs showcase the band's talent for crafting compelling melodies combined with emotive, faith-filled lyrics. Their album 'Hearts of the Innocent' was a particular success both commercially and critically, highlighting their knack for writing music that resonates with a broad audience. [2]
Kutless' audience is primarily comprised of Christian rock enthusiasts, but their music reaches beyond the Christian demographic due to its universal themes of faith, love, and struggle. Their concerts draw a diverse crowd, all connecting through the band's music and the shared experience of faith. The band has also achieved notable success on Christian radio and music charts, further proof of their wide-reaching appeal.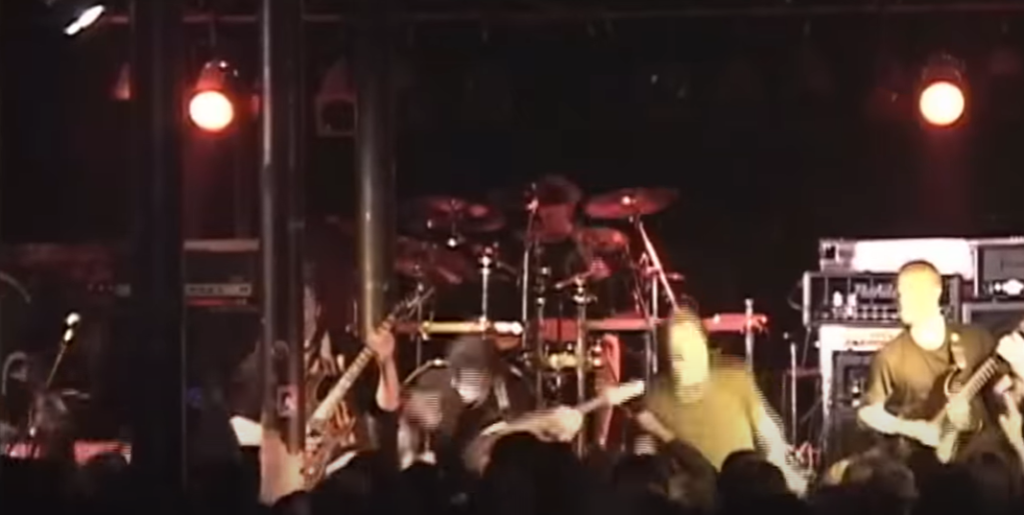 5. The Decemberists
This is an indie folk/rock band, founded in 2000. The group is composed of Colin Meloy (primary vocalist, guitarist, and main songwriter), Chris Funk (guitarist, versatile instrumentalist), Jenny Conlee (pianist, keyboardist), Nate Query (bassist), and John Moen (drummer).
One of the defining features of The Decemberists is their use of historical and literary references in their lyrics, a testament to Meloy's English literature background. Their songs often feature a narrative structure, telling intricate stories across a variety of periods and settings. This unique lyrical approach is complemented by their diverse musical style, which incorporates elements of folk, pop, and progressive rock.
The Decemberists are known for their theatrical live performances. Concerts often feature elaborate stage sets, audience participation, and a performative approach that brings their story-driven songs to life in a unique way. They have a tradition of ending their shows with an encore performance of "The Mariner's Revenge Song", during which the audience is instructed to scream as if being swallowed by a whale at a certain point in the song.
6. Agalloch
It was an American post-metal band formed in Portland, Oregon, in 1995. The band's original lineup included John Haughm (vocals, guitar), Don Anderson (guitar), Jason Walton (bass), and Aesop Dekker (drums).
Known for their unique blend of black metal, doom metal, and neofolk, Agalloch's music was characterized by a deep sense of melancholy and the profound use of atmospheric elements. They often incorporated acoustic guitar and folk melodies, creating a sound that was hauntingly beautiful and starkly desolate at the same time.
Among their notable works, songs like "In the Shadow of Our Pale Companion" and "Falling Snow" showcase their talent for creating immersive sonic landscapes that evoke powerful emotions. Their albums, particularly 'The Mantle' and 'Ashes Against the Grain', have been hailed as classics in the post-metal genre.
7. Red Fang
This is an American stoner rock band that originated in 2005. Their music is a potent mix of heavy metal and stoner rock, characterized by hard-hitting riffs, powerful drumming, and husky vocal harmonies. Notable for their energetic performances and raw, unadulterated sound, Red Fang has managed to carve out a distinct identity in the realm of heavy rock music.
Some of their most well-received songs include "Prehistoric Dog," "Wires," and "Blood Like Cream". These tracks demonstrate their ability to combine heavy, distorted guitar work with catchy melodies and memorable lyrics. Their albums, such as 'Murder The Mountains' and 'Only Ghosts', have been praised for their cohesive yet diverse sound, showcasing the band's stylistic range and musical growth.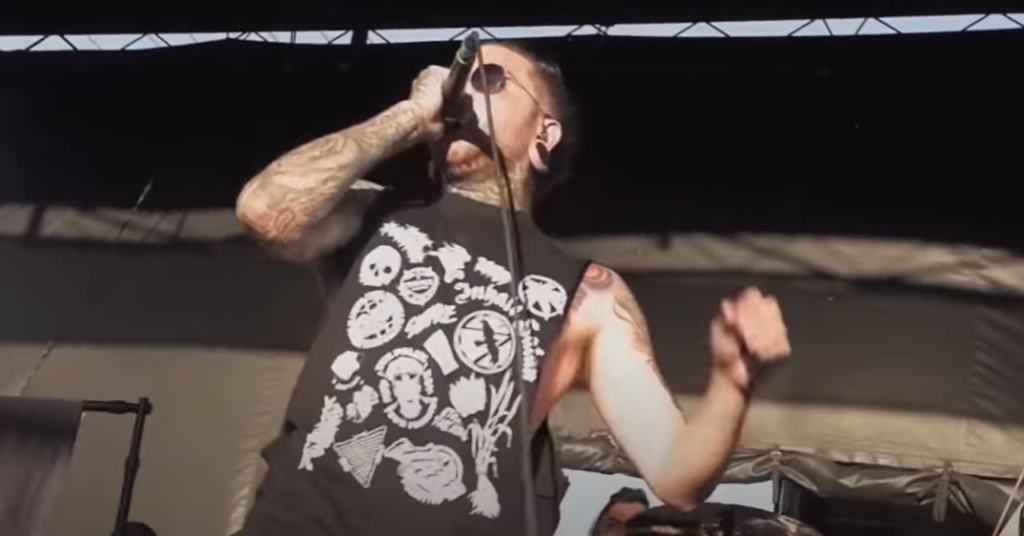 8. Toxic Holocaust
Formed in 2001, Toxic Holocaust is a thrash metal band known for its unique blend of punk, death metal, and black metal genres. Its founder, Joel Grind, is the only consistent member, writing all of the music and lyrics. [3] The band's punk-influenced sound, combined with their songs often dealing with nuclear warfare and death, has earned them a dedicated fan base within the metal community.
Toxic Holocaust is renowned for its high-energy concerts, which often feature a frenzy of headbanging fans immersed in the band's intense soundscapes. They've embarked on numerous tours, reaching out to their international fan base and showcasing their dynamic live performances. These tours have taken them across North America, Europe, and Asia, playing both intimate venues and major music festivals. The band's fans, affectionately known as "Toxiholics," are known for their loyalty and enthusiasm, often sporting band merchandise and singing along to the dystopian lyrics.
Oregon Metal Festivals and Events
The Pacific Northwest has become one of the most vibrant metal scenes in the United States, with many festivals and events taking place throughout Oregon each year. From black metal to post-metal, sludge to grindcore, these gatherings provide a platform for fans to come together and share their love of loud music.
The largest metal festival in Oregon is the Oregon Metal Fest, which is held annually in Portland. This event brings together some of the biggest and most legendary names from all branches of metal, from thrash to death metal. Along with live shows, there's also a host of activities, such as workshops on music production and equipment, artist signings, and more.
Aside from these major metal festivals, Oregon also hosts several smaller events throughout the year. These include the annual Northwest DeathFest in Salem and showcases such as The Metal Alliance Tour, Nightforge Fest, and more.
Challenges and Triumphs
The Oregon music scene, like any other, has its own set of challenges and triumphs. On one hand, the geographical isolation of the Pacific Northwest can make it challenging for artists to gain wider exposure and for fans to access diverse live music experiences. On the other hand, this isolation has fostered a unique and vibrant music culture that is celebrated nationwide.
One of the significant triumphs of the Oregon music scene is its diversity and inclusivity. The wide range of music, from metal and rock to jazz and pop, allows for a dynamic and varied music culture. The emergence of different music festivals and events showcases the music variety, bringing together artists and fans from a spectrum of genres.
However, the Oregon music scene faces challenges too. The cost of living in cities like Portland can be prohibitive for artists trying to make a living from their music. Furthermore, the availability of venues and their restrictions on noise and capacity can limit the potential for live music events.
Frequently Asked Questions
Who is the #1 metal band?
Determining the "#1 metal band" is subjective and largely depends on personal preference and the specific criteria used. Some might consider giants of the genre like Metallica or Black Sabbath as the top metal band based on their significant influence on the genre and extensive discography. Others may favor contemporary bands like Slipknot or Tool for their innovative approaches to metal.
What state has the most metal bands?
While it's challenging to accurately measure which state has the most metal bands, many cite California as a hotbed for heavy metal. This is largely due to the state's significant contribution to the development of various sub-genres of metal. For instance, thrash metal was largely born in the Bay Area with bands like Metallica and Slayer. However, states like Florida and New York have also been influential, with each fostering their unique metal scenes.
Who is the king of metal?
The title of the "king of metal" is often bestowed upon heavy metal icons like Ozzy Osbourne, Ronnie James Dio, or Rob Halford. While their influence on and contributions to the genre are undeniable, many other revered metal musicians could potentially be considered for this title. For instance, members of Metallica, Iron Maiden, and Slayer are often cited as influential figures in the genre. Similarly, Dimebag Darrell of Pantera's guitar technique and songwriting has been hailed by many as revolutionary.
What kind of music is popular in Oregon?
Oregon's music scene is extraordinarily varied, with several genres enjoying popularity. Indie rock has a strong presence, with bands like Modest Mouse, The Decemberists, and Portugal. The Man hails from the state. Additionally, the state is known for its vibrant hip-hop scene, with artists like Aminé making national waves. Folk and indie folk music also have a significant audience in Oregon, with artists such as Blind Pilot and Laura Veirs originating from here.
Is Portland known for music?
Yes, Portland is indeed known for its vibrant music scene. Often referred to as the "Indie Rock Mecca", the city hosts a diverse array of music genres, including indie rock, punk, blues, jazz, and metal. The city is home to a plethora of music venues, ranging from intimate bars to large concert halls, making it a hub for both local and touring artists. Portland's music festivals, such as PDX Pop Now! and the Portland Jazz Festival, are celebrated nationwide, further cementing the city's reputation as a significant music city.
Useful Video: Top 10 Heavy Metal Bands of All Time
Conclusion
Indeed, the state of Oregon is often known for its diverse and talented pool of metal bands that have been cultivating their craft within the underground music scene for years. From up-and-coming acts and legendary veterans to experimental and technical virtuosos – this state offers something for every type of fan looking to expand their musical horizons. Whether it's crushing deathcore or melodic hardcore – there's truly something here for everyone. Each band brings a unique perspective and dynamic energy that makes up the collective spirit of Oregon that fans across the globe can appreciate.
References:
https://www.allmusic.com/artist/floater-mn0000187166/biography
https://www.last.fm/music/Kutless/+wiki
https://metalstorm.net/bands/biography.php?band_id=3330&bandname=Toxic+Holocaust