On April 11, 1983, Metallica released their debut album Kill 'Em All. The band quickly rose to prominence in the metal world, thanks to their innovative sound and aggressive live performances. However, by the early 1990s, things were starting to fall apart for Metallica. Guitarist Dave Mustaine was fired from the band due to his drug abuse and erratic behavior. In this article, we will explore the real story behind Dave Mustaine's departure from Metallica.
Who is Dave Mustaine?
Dave Mustaine is an American musician and songwriter best known as the co-founder, lead vocalist, and guitarist of the heavy metal band Megadeth. He was also a co-founding member of Metallica alongside James Hetfield, Lars Ulrich, and Ron McGovney. As a founding member of Metallica, Mustaine wrote many of their early songs, most notably "Jump in the Fire" and "Seek & Destroy". [1]
Metallica forms and Dave Mustaine joins within a few months
In late 1981, Metallica was formed by Lars Ulrich and James Hetfield. Just a few months later, Dave Mustaine joined the band as their lead guitarist. Although he lacked formal musical training, Mustaine had an incredible ear for music and was able to quickly pick up complicated pieces of music. His aggressive playing style also helped shape the sound of Metallica in the early years.
Mustaine's contribution to Metallica and his departure from the group
In the early days of Metallica, it was Mustaine who wrote many of the band's songs. He also contributed to their live sound and helped shape their signature thrash metal sound. Unfortunately, his drug abuse and erratic behavior began to take its toll on the band, leading to arguments within the group. Eventually, in 1983, Mustaine was fired from Metallica due to his drug use and bad attitude. [2]
Metallica plays its first show on March 14, 1982
On March 14, 1982, Metallica played their first show at a club in Anaheim, California. It was on this night that Dave Mustaine made his live debut with the band. Although he wasn't officially announced as a member of Metallica until later that year, it was clear to everyone in attendance that Mustaine would be integral to the group's sound.
The Ron McGovney dog incident
Once Mustaine took his dog to one of the group rehearsals. The dog jumped on the Ron McGovney car and scratched the paint on it. James Hetfield kicked the dog in anger, which caused aggression in Mustaine toward Hetfield and other members of the group. After that, the situation between Mustaine and Mcgovney began to worsen. Although this incident did not directly lead to Mustaine's departure, it certainly didn't help matters. [3]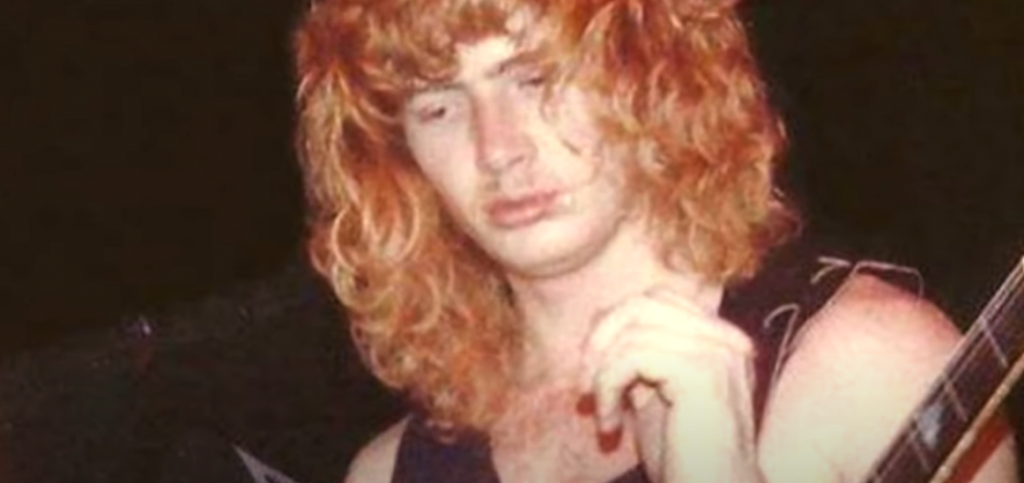 Dave Mustaine's drug and alcohol issues destroy his relationship with Metallica
Dave Mustaine was a heavy drinker and drug user, which negatively impacted his relationship with the other members of Metallica. Eventually, he was fired from the band due to his addiction and lack of commitment to the group. Despite this, Mustaine continued to write music and eventually formed Megadeth in 1983.
He crashes the band's truck while driving drunk
On August 11, 1983, Mustaine crashed the band's truck while driving drunk. This incident was the final straw for Metallica and they decided to fire Mustaine shortly after this incident.
Dave Mustaine is kicked out of Metallica in April 1983
In April 1983, Dave Mustaine was officially kicked out of Metallica. Upon replacing him with Kirk Hammett, the group catapulted to fame and cemented their legacy as one of heavy metal's most legendary acts. As for Mustaine, he went on to form Megadeth and create some of the most defining thrash metal albums of all time.
His drug use spiraled after being kicked out
After being kicked out of Metallica, Mustaine's drug use spiraled and he eventually had to be hospitalized. Fortunately, Mustaine was able to overcome his addiction and has been sober since 1987.
The founding of Megadeth
In 1983, Dave Mustaine and David Ellefson joined forces to create the now legendary thrash metal band Megadeth. Over the years they have become one of the most successful heavy metal bands in history. The group released their debut album "Killing Is My Business…And Business Is Good!" in 1985 and have since gone on to release a total of 16 studio albums. [4]
Dave Mustaine criticizes Metallica in the press after his firing
In the years after his firing from Metallica, Dave Mustaine was critical of the band in the press.Since then, he has expressed his remorse for the words uttered and was able to reconcile with Metallica's members.
Metallica hit back in the press with their own comments
In response to Mustaine's comments, Metallica hit back with their own statements and even released a song "Hit the Lights" that was seen as a direct reference to their former lead guitarist.
Metallica's 'Some Kind of Monster' documentary is released
In 2004, Metallica released the documentary "Some Kind of Monster" which documented the band's internal struggle with addiction and other issues. The film also featured Dave Mustaine in a brief cameo appearance.
Metallica and Dave Mustaine reunite on stage in 2011
In 2011, Metallica and Dave Mustaine reunited on stage for the first time in 28 years at the "Big 4" concert in Indio, California. The two bands performed a number of songs together and shared a hug on stage as they concluded their set.
Dave Mustaine refuses to sign off on the re-release of an old Metallica record
In 2016, Dave Mustaine refused to sign off on the re-release of an old Metallica record due to disagreements over the royalties. This caused some tension between the two bands but they eventually managed to come to an agreement.
Big Four of Thrash reunion fizzles
In 2017, the "Big Four of Thrash" reunion fizzled out due to disagreements between Metallica and Megadeth over money. Although the bands have reconciled in recent years, they have yet to perform together again.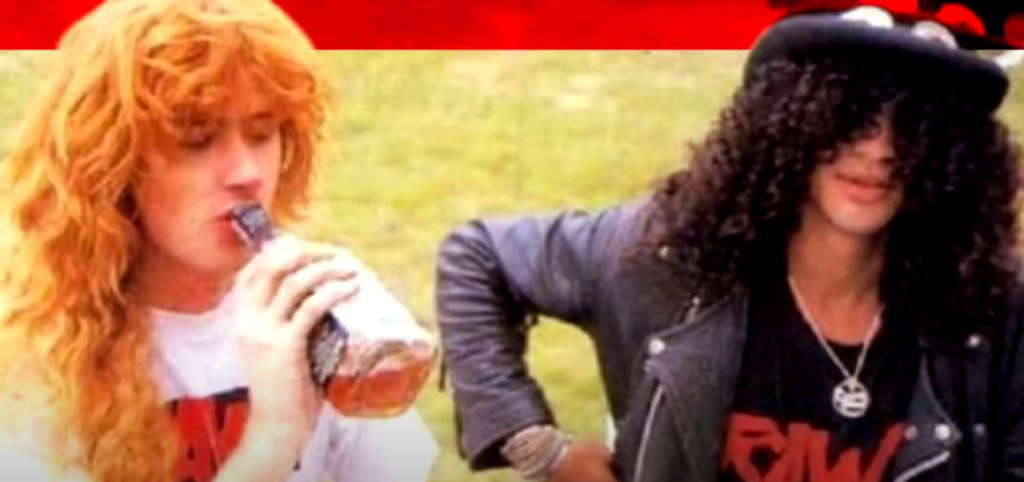 FAQ
What did Dave Mustaine say about Metallica?
Dave Mustaine has said both positive and negative things about Metallica over the years. He was initially critical of the band in the press after his firing but has since stated that he regrets these comments and has mended his relationship with the members of Metallica.
How many songs did Dave Mustaine write for Metallica?
Dave Mustaine is credited with writing four songs that appeared on Metallica's debut album "Kill 'Em All". These songs are "Jump In The Fire", "Metal Militia", "Phantom Lord" and "The Four Horsemen".
Who replaced Dave Mustaine On Metallica?
Kirk Hammett replaced Dave Mustaine on Metallica and went on to become one of the greatest heavy metal guitarists of all time.
Was Megadeth bigger than Metallica?
While Megadeth and Metallica are both highly successful metal bands, it is generally accepted that Metallica has been more commercially successful than Megadeth. However, some would argue that Megadeth's music has had a greater influence on the thrash metal genre.
Useful Video: Dave Mustaine on Why He Left Metallica; Trashes Lars
Conclusion
Ultimately, Dave Mustaine's departure from Metallica remains a mystery. While it may never become known why he left the group or what happened between them in the days leading up to that fateful decision, it is impossible to deny the legacy that spawned from their partnership. Metallica's music was groundbreaking and Mustaine's work along with the rest of Megadeth has been paramount in paving a style and approach to metal music taken by many of today's biggest bands. To this day, listeners respect and admire the incredible impact Dave Mustaine made both during his time at Metallica and after his departure from the band. The question of why he left perhaps will never truly be answered but we can still be thankful for all of the amazing contributions he made during his tenure and beyond. So, as we come to a conclusion thinking about this topic, let us not forget to give thanks for all that Dave Mustaine has done in bringing metal to mainstream culture.
References:
https://www.allmusic.com/artist/dave-mustaine-mn0000962906/biography
https://loudwire.com/dave-mustaine-fired-from-metallica-anniversary/
https://www.faceoffrockshow.com/post/the-day-dave-mustaine-fired-from-metallica-1
https://www.bmg.com/de/artist/megadeth