If you're headed to a metal show, you want to make sure you look the part! This guide will help you choose the right clothes and accessories to rock out in style. From leather jackets to band t-shirts, we'll show you how to put together the perfect heavy metal outfit. So get ready to headbang in comfort and fashion!
What Makes Up A Rock Concert Outfit
Of course, there's no one right answer to this question. It all depends on your personal style and what you're comfortable wearing. However, there are some key pieces that should be part of any metalhead's wardrobe. Let's take a look at a few of the essentials.
Leather jackets are a must for any self-respecting metal fan. They just scream "badass" and will help you look like you mean business. If you don't have a leather jacket, now is the time to invest in one! You can never go wrong with a classic black biker jacket, but feel free to experiment with different colors and styles. Just make sure it looks tough and edgy – that's half the battle.
Another important piece of your heavy metal outfit is a band t-shirt. Wearing a shirt with your favorite band's logo is a great way to show your support and let everyone know what kind of music you're into. You can usually find band shirts at concerts or online. If you can't find one that you like, you could always DIY it by printing out a logo and ironing it onto a plain shirt.
Last but not least, don't forget your accessories. A pair of studded bracelets or a leather cuff can really tie your whole look together. And if you're feeling extra bold, why not add a spiked choker or some face paint? Just make sure you don't go overboard – remember, less is more. [1]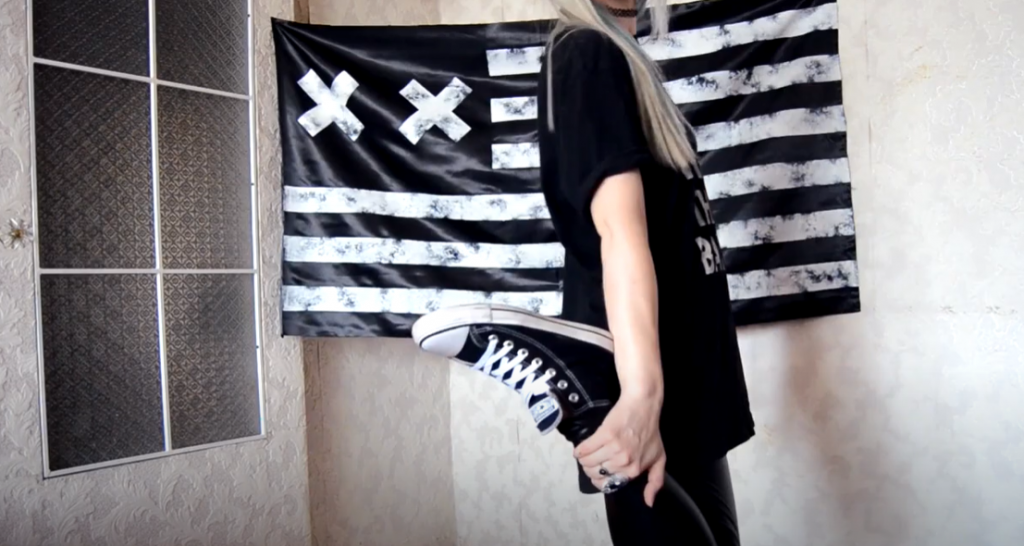 History Of Rock Concerts
Rock concerts have been around since the 1950s, when rock 'n' roll first started to become popular. Early shows were often held in small clubs or dance halls, and the fashion was pretty casual. It wasn't until the 1960s that rock concerts began to evolve into the massive events we know today.
The first real rock concert was probably The Beatles' legendary 1965 show at Shea Stadium in New York City. This event set the precedent for future stadium shows, and it's estimated that over 55,000 people attended. As you can imagine, security was pretty lax back then and many fans ended up storming the stage. The Beatles had to stop playing several times throughout the show to calm down the crowd! [2]
Since then, rock concerts have only gotten bigger and better. Today, they're often held in huge arenas or outdoor stadiums, and some shows even feature pyrotechnics and other special effects. Of course, fashion has also evolved over the years. These days, you're just as likely to see people wearing jeans and t-shirts as you are to see them in leather jackets and ripped jeans.
4 Outfit Ideas To Wear To A Rock Concert
Now that we've gone over some of the key pieces of a rock concert outfit, let's put together a few complete looks.
Outfit #1
If you want to keep things simple, start with a pair of ripped jeans and a band t-shirt. Throw on a leather jacket and add some studded bracelets for an extra bit of edge. This is a great option if you're not used to dressing up for concerts.
Outfit #2
For something a little more daring, try pairing fishnet stockings with ripped jeans or shorts. Add a band tee and throw on a leather jacket or corset. And don't forget your accessories! Spiked chokers and studded belts will help you look tough and edgy.
Outfit #3
If you're feeling extra bold, why not try a pair of leather pants? They'll make you stand out from the crowd! Pair them with a band tee or corset and add some spikes for an edgy finish.
Outfit #4
For a more feminine take on the rock concert outfit, start with a flowy skirt or dress. Add a cropped leather jacket and some fishnet tights. And don't forget your statement accessories! A spiked choker or studded bracelet will help you stand out from the rest of the crowd.
What Type Of Rock Concert Outfits Can You Get?
There are endless possibilities when it comes to rock concert outfits. You can go for a simple look with jeans and a band tee, or you can go all out with leather pants and a corset. No matter what you choose to wear, make sure you accessorize! Spiked chokers, studded belts, and fishnet tights are all great ways to add some edge to your look.
Choose that outfit that expresses your nature, so you'll be feeling comfy and confident all night long. And most importantly, have fun! Rock concerts are all about letting loose and enjoying the music.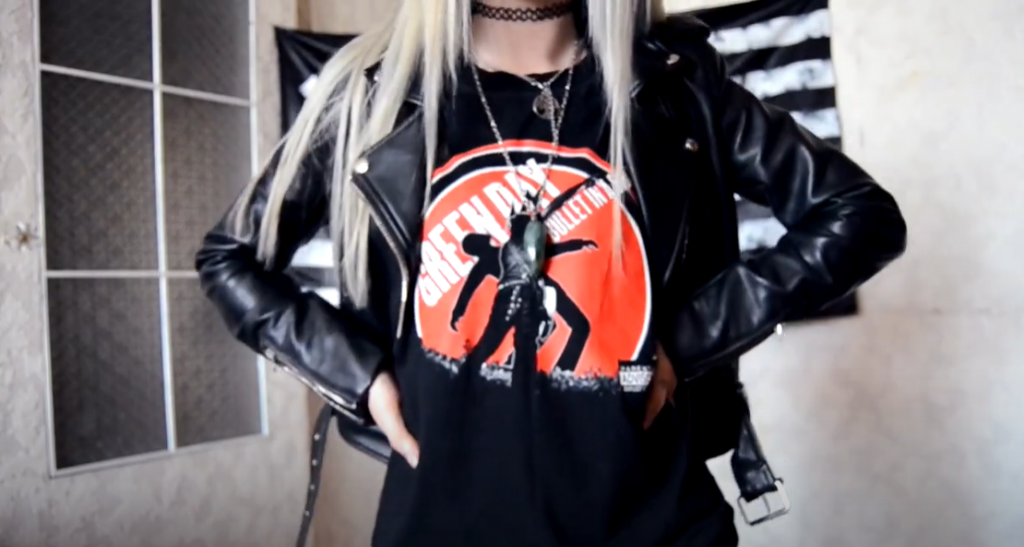 How To Choose The Best Rock Concert Outfits
Your rock concert outfit should be all about expressing your unique style. Whether you're going for a head-banging look or something a little more laid-back, make sure your clothing reflects who you are.
One of the most important things to remember when choosing what to wear to a rock concert is comfort. You'll be standing (and maybe even dancing) for long periods of time, so it's important to choose an outfit that won't leave you feeling uncomfortable and sweaty by the end of the night.
Another thing to keep in mind is the venue. Some venues are stricter than others when it comes to dress code, so it's always a good idea to check with the venue beforehand. If you're unsure about what to wear, err on the side of caution and dress a little more conservatively.
How To Style Rock Concert Outfits
There are endless possibilities when it comes to styling rock concert outfits. If you're stuck for ideas, here are a few to get you started:
Go for an all-black look with leather accents. Think tight black jeans, a black t-shirt, and a leather jacket. Add some heavy metal-inspired jewelry to finish the look.
Rock a denim jacket or vest over a band tee. Pair it with ripped jeans and boots or sneakers. This is a great option if you want to show your support for your favorite band without going too over the top.
Keep it simple with skinny jeans, a tank top, and an oversized cardigan or flannel shirt. Add some layered necklaces and bracelets to add a little bit of edge.
Go for a grungy look with ripped jeans, a plaid shirt, and a denim jacket. Add some combat boots or Converse sneakers to complete the look.
Whatever style you pick, make sure you're comfortable and self-assured in your clothes. After all, that's what rock concerts are about!
Fashion Tips To Avoid With Rock Concert Outfits
Now that you know some of the best ways to style your rock concert outfit, it's time to learn what fashion faux pas to avoid. Here are a few tips:
Avoid wearing anything that's too revealing. This isn't the time or place to show off your assets. Stick to more conservative clothing options.
Don't wear anything that's too tight or constricting. Again, comfort is key when you're rocking out all night long. Choose clothing that won't leave you feeling uncomfortable and sweaty by the end of the night.
Steer clear of white clothing. White tends to get dirty quickly, and you don't want to ruin your clothes before the concert even starts!
Avoid wearing anything that's too flashy or attention-seeking. Remember, you want your outfit to reflect your unique style, not scream "look at me!"
By following these fashion tips, you'll be sure to avoid any fashion disasters at your next rock concert. So get out there and show the world your killer style!
Best Places To Buy Rock Concert Outfits
Now that you know what to look for in the perfect rock concert outfit, it's time to start shopping! Here are a few of our favorite places to buy rock concert clothes:
Hard'n'Heavy Clothing Co.: This online store is the go-to destination for anyone looking to rock out in style. They have a great selection of t-shirts, jackets, jeans, and more.
The Rock Shop: This is another great option for buying rock concert clothes online. They have a wide variety of t-shirts, hoodies, and other apparel from your favorite bands.
Hot Topic: Hot Topic is a go-to source for alternative fashion. They carry a wide range of band merchandise, including t-shirts, hoodies, accessories, and more.
MetalShop: This online store specializes in metal and rock concert clothing. They have a great selection of t-shirts, hoodies, jackets, and more.
Rockabilia: This is the ultimate destination for rock and roll memorabilia. They carry a wide range of band merchandise, including t-shirts, posters, CDs, and more.
These fashion stores may help you find a good outfit for a rock night! Or maybe not? It's up to you to decide on how you want to feel and look, and most importantly what message you want to bring with your style. Because it's what rock music is all about – power and willingness to speak up!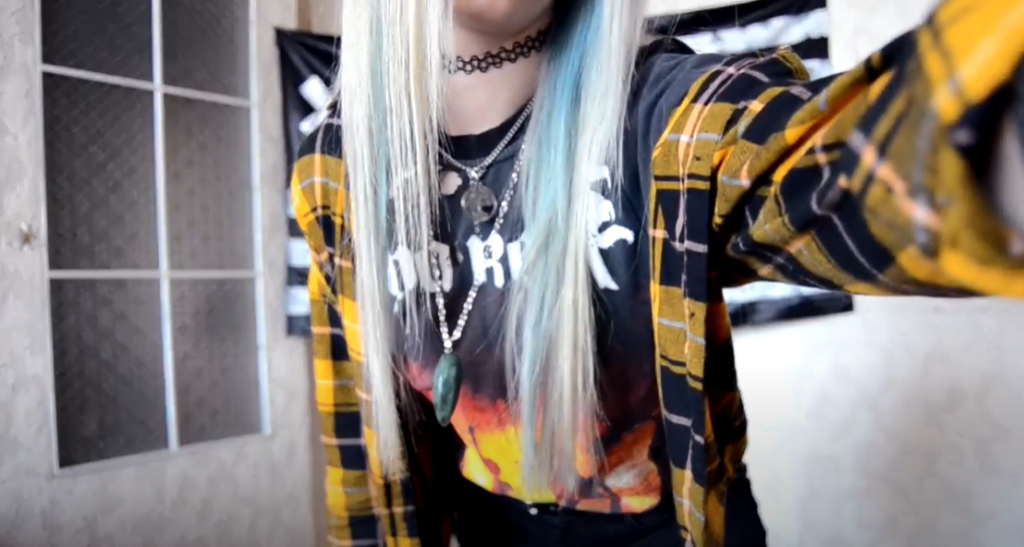 FAQ
How should I dress for a heavy rock concert?
You should remember that a rock concert is a time when you can let your energy all out, so expression is the key! Dye your hair with crazy colors, wear clothes that make you feel comfortable and edgy and that's your perfect combo for a concert night! Surely, your outfit is important, but the thing why we go to shows is the music, the band and the emotions we all could feel and express! So don't be shy, you can come to a concert in whatever you want as long as it'll not interfere with other people's space.
What does a 50 year old woman wear to a rock concert?
Age is just a number, so don't let it define what you can and cannot do! A rock concert is the perfect place to feel young and free, so go for it! You can find some inspiration in TV series or movies where characters your age go to similar events. Clothes-wise, remember that comfort is key – you don't want to be stuck in something uncomfortable for hours. Go for something edgy, but not too wild – you want to enjoy the concert, not spend the whole time worrying about your outfit.
As long as you feel good in what you're wearing, that's all that matters. So have fun with it and enjoy the show!
Is it rude to wear another band's shirt to a concert?
It can be seen as disrespectful to wear another band's shirt to a concert, especially if the band you're seeing is headlining. However, if you're a fan of both bands and you're just showing your support, then it's not a big deal. Just be aware that some people might give you dirty looks if they see you wearing another band's shirt. If you don't want any drama, it might be best to just stick to wearing clothes with no logos or designs. Whatever you do, just make sure you're having a good time! [3]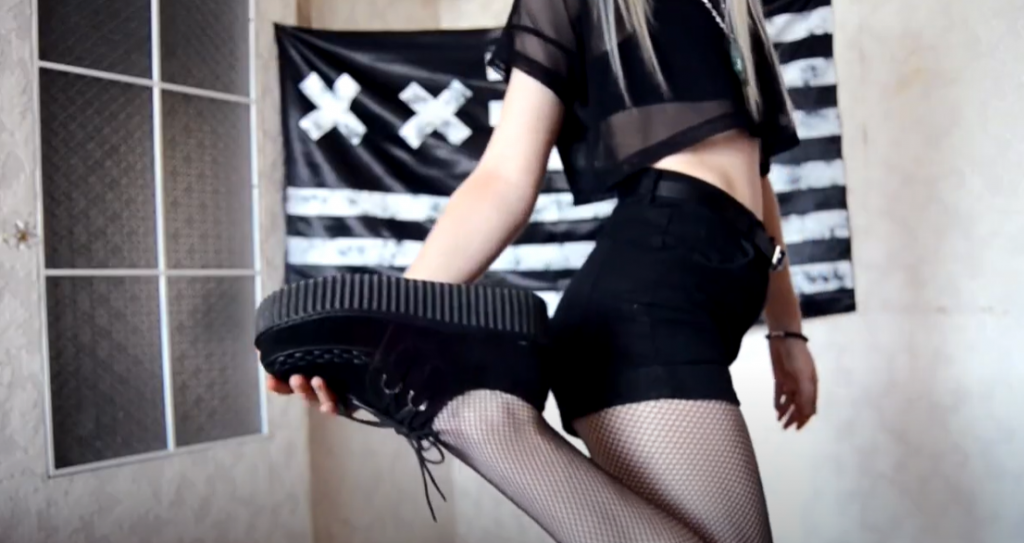 How long does the concert last?
The average rock concert lasts about three hours. However, some concerts may be shorter or longer depending on the band's performance schedule. Make sure to check the start time of the concert so you know how long it will last. You don't want to miss any of the action!
With that being said, there are a few things to keep in mind when choosing what to wear to a rock concert. Comfort is key, so make sure you're not wearing anything too tight or constricting. You'll also want to avoid anything that is too loose or flowy as you don't want to get stepped on in the crowd. And finally, make sure you're expressing yourself! This is your chance to let your personality shine through. [4]
Useful Video: What To Wear To A Rock Concert -13 Ideas For All Season
Conclusion
So, what should you wear to a heavy metal concert? Well, it depends on the band. Some bands are more mainstream and might be ok with fans wearing just about anything. However, for the most part, it is recommended that you dress in black clothing and accessories. This will help show your allegiance to the metal scene and also help you fit in with the other concertgoers. You may also want to consider wearing patches or pins of your favorite metal bands to really demonstrate your dedication. What do you think? Are you ready to head out to a metal concert dressed like a true fan? Let us know how it goes!
References:
https://soxy.com/blogs/what-to-wear-to-a-rock-concert/
https://vermilioncountyfirst.com/2020/08/13/55-years-ago-the-beatles-rock-shea-stadium/
https://www.head-fi.org/threads/wearing-a-different-artists-t-shirt-at-anothers-concert.259619/
https://www.musicinminnesota.com/how-long-does-a-concert-last/