The term "nu metal" was first used in the late 1990s and early 2000s to refer to bands like Korn, Limp Bizkit, Linkin Park, Slipknot, and Deftones. The genre is also sometimes referred to as "nü-metal" or rap-metal. Nu metal music has been described as a mixture of punk rock, alternative rock, and heavy metal. This blog post will give you an overview of this type of music and what it's all about!
What Is Nu Metal As a Music Genre?
Nu metal, also known as nü-metal, is a genre of alternative metal that fuses heavy metal music with other genres such as hip-hop, grunge, alternative rock, hard rock, and funk. The deathcore style was formed in the early 1990s by bands such as White Zombie, Deicide, and Cannibal Corpse. The genre is characterized by its intense vocals, harsh guitar riffs, heavy metal soundscapes, syncopated rhythms, and dramatic lyrics.
Synth-pop, hardcore punk, jazz (particularly funk), rap metal (particularly gangsta rap), groove metal (particularly thrash metal), and industrial metal all had a role in influencing it. Nu metal is a less aggressive variant of death metal, and aspects of it have been absorbed by other hybrid genres such as metalcore and deathcore. Korn, Limp Bizkit, Linkin Park, Deftones, Mudvayne, Crazy Town, Soulfly, Alien Ant Farm, and Static-X are all notable nu-metal bands [1].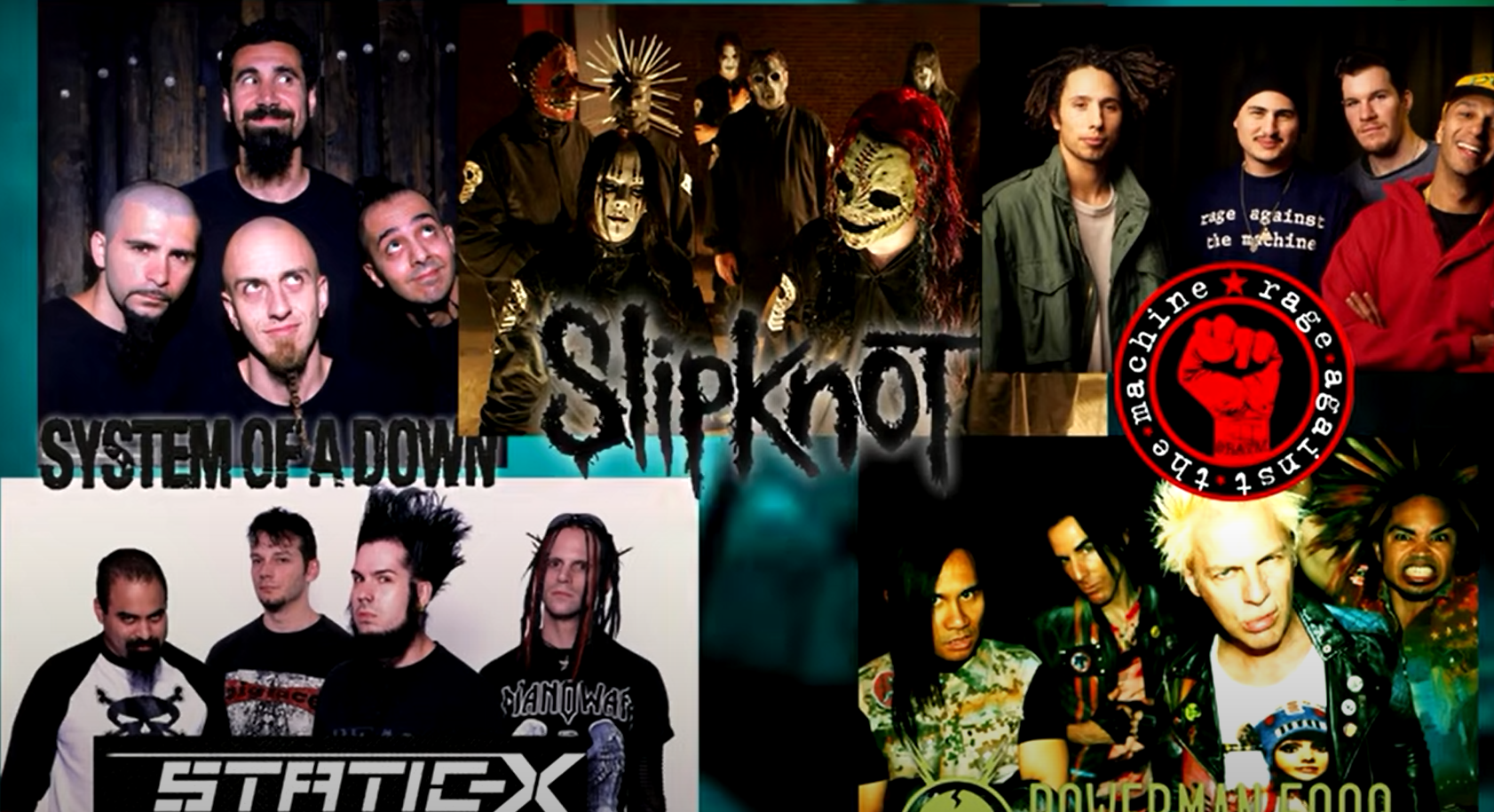 Who Pioneered Nu Metal?
The band Korn is credited with bringing forth the nu metal genre in the late 1990s when they released their debut self-titled album. Ross Robinson, an American record producer who previously played for thrash metal bands, assisted Korn in moving from up-and-coming to global sensation. He focused on their low-end guitar riffs and deep, brooding emotions, creating a new sound that had not previously been heard in the metal genre. This subgenre would have an impact on bands such as Coal Chamber, Slipknot, and Limp Bizkit, pushing nu metal into the mainstream and contributing to its popularity.
Accessibility was a key element in the rise of nu metal: one aspect was lesser song structures than traditional metal, thrash, black, death metal, or any other genre. Another reason for their popularity was simpler lyrical topics: after all, themes such as bullying, emotional torture, abandonment, betrayal, lost childhoods, and shattered homes were themes that people could identify with more readily.
Both of these elements resulted in a tremendous commercial value for nu metal. Labels couldn't sign "hot new rising stars" fast enough. Nu metal became the de facto home of Roadrunner Records, the record label home of producer Robinson.
Sure, by purists' standards, this style of music was too unsophisticated, dumbed-down, and whiny (some outside the scene referred to it as "mean mom metal", owing to the notion that nu metal was all about tortured childhoods).
In the United Kingdom, nu metal bands were proliferating at a rapid rate, with Defenestration, earthtone9, Sugarcoma, Raging Speedhorn, and others packing concert halls and larger venues with a growing following.
In 1999, Machine Head teamed up with Robinson to create a nu metal album in the United Kingdom (Supercharger). Sepultura's former frontman Cavalera took his band Soulfly down a nu metal path after working with Robinson in 1996 on Roots. And it wasn't just thrashed metal bands who were riding the nu Metal gravy train.
What Are the Characteristics of Nu Metal:
Direct lyrics
Angsty and direct lyrics are common themes in nu metal music. Not all nu-metal lyrics, though, are angry. While some songs discuss a variety of issues, such as bullying and betrayal, others focus on parties, mosh pits at concerts, hope, and even humor. The vocal styles in the nu metal range from screaming to growling, rapping, and singing.
Mixed vocals
Nu metal vocals, in general, are characterized by loud and aggressive singing (though it can still be melodic), screaming, and rapping. Some nu metal singers, such as Jonathan Davis of Korn and Chino Moreno of Deftones, sing in a distinctive high-pitched voice.
Heavy percussion
One significant characteristic of the genre is the heavy use of guitar riffs and grooves on its drum beats. The tempo tends to be slower compared with other genres like thrash metal or speed metal. This makes it more danceable than other forms of aggressive music.
Heavy syncopation
Syncopation occurs when two or more notes are played simultaneously in close succession. Syncopated rhythms contrast with downbeats in individual measures and are usually associated with stronger beats. Syncopated riffs and beats, particularly those that are highly syncopated, create a dissonant, asymmetrical sound in nu metal.

Funk and alternative rock influence
Nu metal's funk and alternative rock influences are often heard in the use of guitar solos, bass lines, and keyboard sounds. These elements give nu metal the unique soundscape that separates it from other metal subgenres.
Turntables
Some bands, like Limp Bizkit, Slipknot, and Incubus, utilize DJs to provide sound layers such as electric beats or scratching. This incorporation of turntables into live shows and albums gives nu metal a more hip-hop feel.
What Is the Difference Between Nu Metal and Heavy Metal?
There are a couple of key differences between nu metal and heavy metal:
Rapping is a common component of the nü metal style. One significant difference between the hybrid genre and heavy metal is that nu metal frequently employs rapping. Traditional heavy metal does not use rapping, although it is an integral part of the genre;
Metal has guitar solos, which are essential to the sound. Guitar solos are an important element of the heavy metal style. These instrumental sections range in length and are frequently accompanied by drums and bass. Fans and critics alike praise Metallica, Iron Maiden, Van Halen, and Black Sabbath for their creative solos, while nu metal bands seldom include them;
Some of the Best Nu Metal Bands:
1. Linkin Park
Linkin Park is an American Grammy Award-winning nu metal band from Los Angeles, California. When they debuted in 1996 with their self-titled debut album, they were the youngest group to achieve gold status with a debut studio release at the time.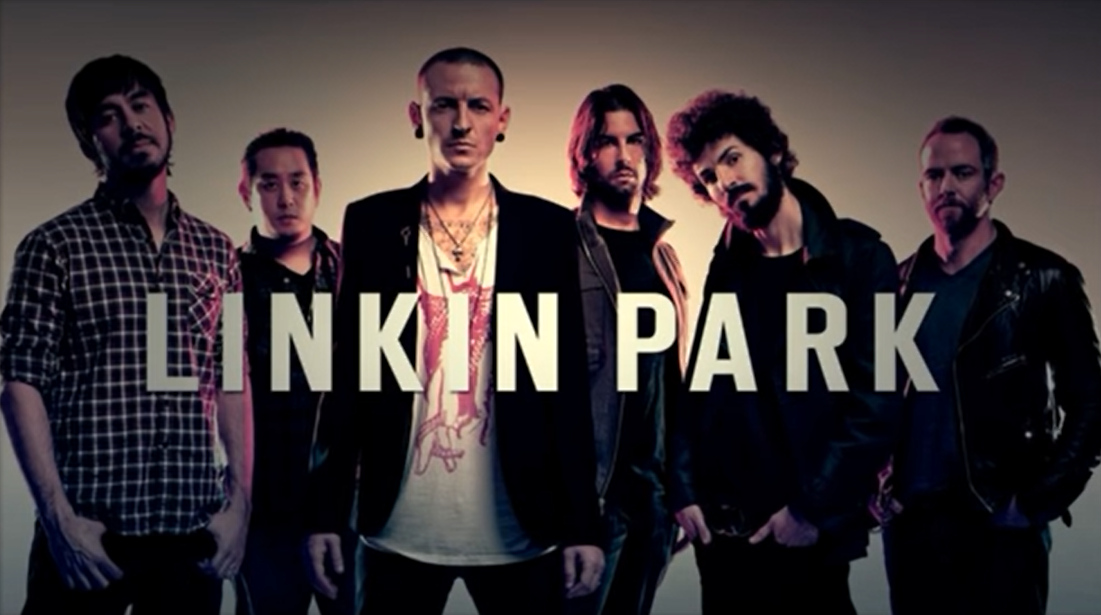 Their hybrid music style has been compared to that of Rage Against the Machine and Korn because it incorporates elements from several genres including hip hop, hard rock, subtle electronic music, and even polished pop music. Despite being labeled as nu-metal and rap-rock, they quickly evolved beyond those labels into a more complicated beast. Indeed, like the band's muscular instrumentation, which layered DJ Hahn's effects atop heavy, processed guitars and pounding percussion to create a hybrid of forces, they were a blend of influences.
Most of all, the emo genre's rawness and agony remained at its core. From their hip-hop-influenced, multi-platinum breakthrough albums Hybrid Theory (2000) and Meteora (2003), through a brief electronic phase (2010's A Thousand Suns), to their final pop moment (2017's One More Light), they stayed ahead of the pack without sacrificing heaviness or chart success.
After the death of lead vocalist Chester Bennington, who died in July 2017, Linkin Park announced their dissolution. The band had released its seventh and final album as a full lineup in January. It marked the conclusion of a nearly two-decade trip that included five top-selling albums and tens of millions of records sold across the world [2].
2. Korn
Many people claim to have invented the nu metal genre. They were influences for a slew of nu metal, alternative metal, and rap-metal bands throughout the mid-nineties and early noughties, helping Limp Bizkit (who were discovered by Korn themselves) and Slipknot more than other bands. Korn, on the other hand, has been credited for disliking the term and even being labeled "metal". Jonathan Davis has stated that Korn's music can't be classified and includes influences from a variety of genres.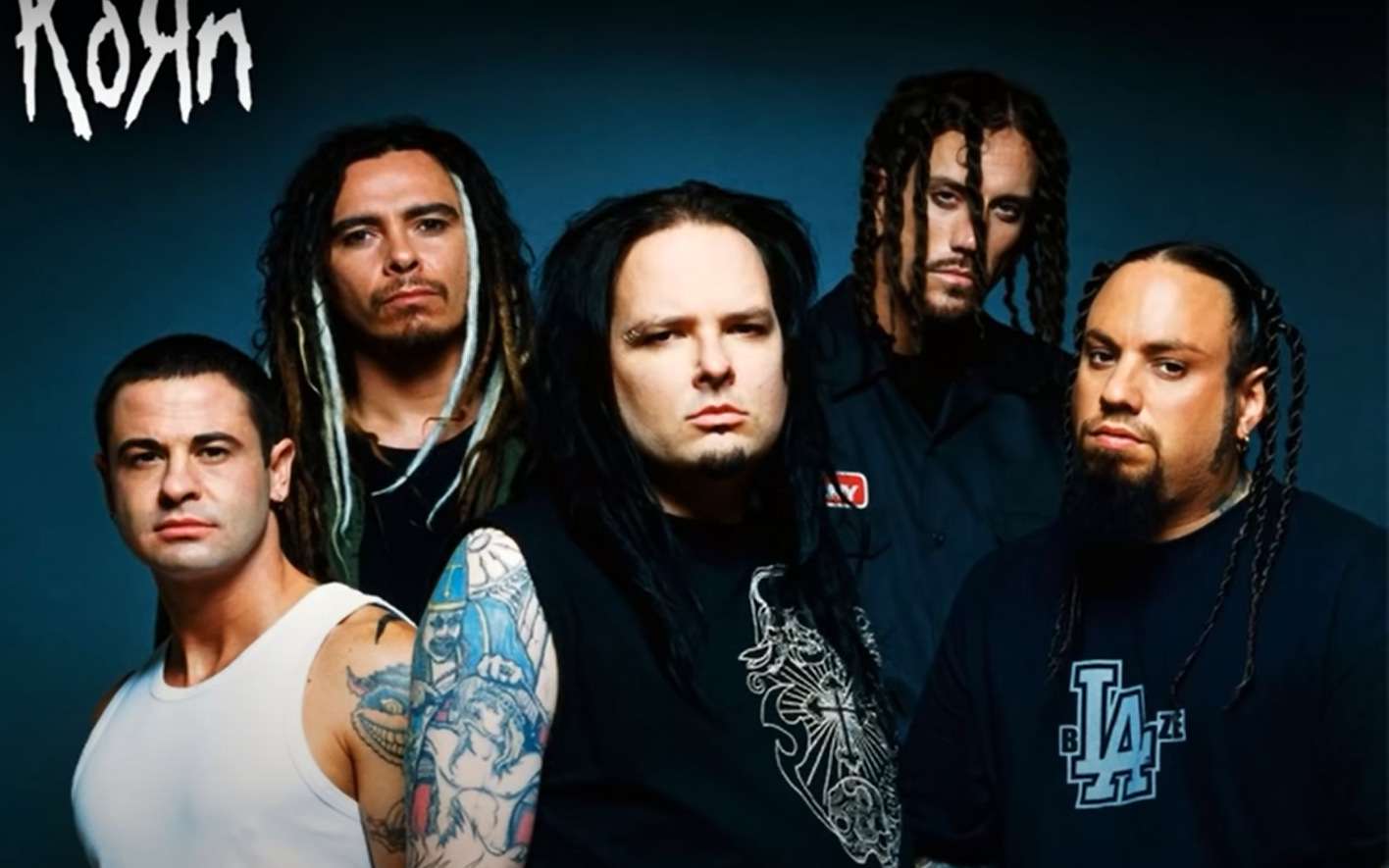 Their first LP, which was released in 1994, was titled KoRn. Korn has sold over 35 million records worldwide since then, including 16.5 million in the United States, making them one of the best-selling metal acts of the previous twelve years. Korn has recorded seven platinum studio albums in a row and one platinum compilation album, as well as seven consecutive debuts (including Greatest Hits, Volume 1) in the top 10 of Billboard's Top 200 best-selling albums. Korn has been nominated for six Grammys and has won two. Despite only part of them being on the Billboard charts, eight of their albums have been certified multi-platinum [3].
3. Evanescence
Evanescence is a Grammy-winning, worldwide multi-platinum band from the 2000s that blended soul-baring introspection with churning metal guitars. The band was fronted by singer/pianist Amy Lee, who scored a huge hit with their debut album, Fallen (2003), which went on to become one of the best-selling albums of the 21st century. Evanescence debuted in 2003 with their self-titled debut album, which peaked at number one on the Billboard 200 and was certified diamond by the RIAA.
The group's other albums include The Open Door (2006), Evanescence (2011), and Reflection (2015). Lee led the band through thick and thin throughout its history, surviving lineup changes, name changes, label drama, and even personal tragedy to emerge as a spectacularly symphonic alternative band in the 2010s. After staging a comeback with Synthesis in 2017, Lee and the band released their fifth full-length effort, 2021's The Bitter Truth.
Evanescence was formed at a wilderness camp in Arkansas by Amy Lee and Ben Moody, with the pair having first met when they were 13 years old. They released three EPs throughout the latter part of the 1990s and a full-length album called Origin before signing with Wind-Up Records in 2002. Not long after completing their major-label debut, Fallen, Evanescence added guitarist John LeCompt, bassist Will Boyd, and drummer Rocky Gray to its lineup. Fallen debuted in the spring of 2003 and was initially targeted toward CCM listeners, with the band quickly distancing themselves from it.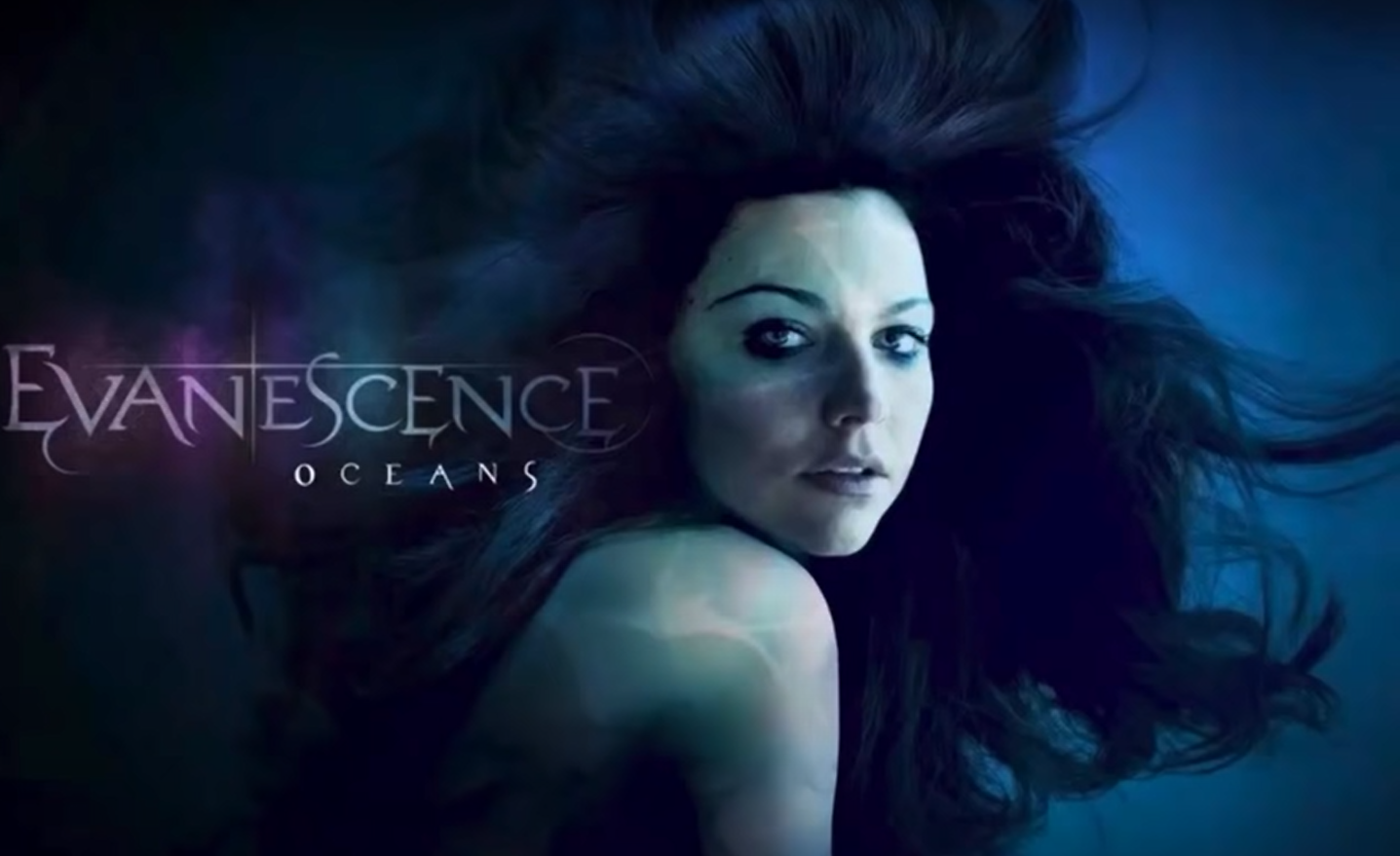 "Bring Me to Life" which was a platinum hit single that topped the Billboard Hot 100 shortly after its release, was followed by "My Immortal" and both reached the Billboard Top Ten in the United States. The record eventually went 17-times platinum all around the world as a result of this success. Two Grammys were won for Best New Artist and Best Hard Rock Performance as a result of this success: one for each category alone or together with other Grammys won – Ben Moody left in 2004, just before their European tour began; he was replaced by James Michael [4].
4. P.O.D
Payable on Death is a Christian metal band from San Diego, California, formed in 1992. The group's lineup includes Wuv Bernardo (drums and rhythm guitar), Sonny Sandoval (vocals), Traa Daniels (bass), and Marcos Curiel (lead guitar). They have sold over 12 million records worldwide. The band has received three Grammy Award nominations throughout their career, and they've worked on several motion picture soundtracks. With The Fundamental Elements of Southtown, the band reached mainstream prominence for the first time; the record was certified platinum by the RIAA in 2000. Their next studio release, Satellite, continued the band's success with "Alive" and "Youth of the Nation", achieving triple platinum status [5].
5. Deftones
Deftones rose to prominence as one of the originators of the '90s nu-metal movement, quickly transcending it. They blended beauty and brutality by adopting their various influences to create an artistic alternative metal combination that balanced elegance and ferocity. Their trio of platinum-certified early albums, which included Adrenaline (1995), Around the Fur (1997), and White Pony (2000), had a tremendous impact on future musicians because they introduced a novel style mixing heavy riffs with music that is more ethereal and whispered vocals. They've gone even farther out in the 2000s and 2010s, departing from typical song structures in favor of increasingly vast soundscapes on performances such as 2003's self-titled album, 2010's Diamond Eyes, and 2016's Gore. They'll celebrate their fourth decade as a band with their ninth LP, Ohms, which comes out in 2020.
The Deftones were founded in Sacramento, California, in 1988 by Stephen Carpenter (guitar), Abe Cunningham (drums), and Chino Moreno (vocals), who had been playing together since their high-school years. They chose the name Deftones and began performing locally shortly after, eventually finding a permanent bassist in the form of Chi Cheng. Although the early Deftones were more heavy metal-based, the early 1990s saw the band expand their sound even further inspired by groundbreakers such as Tool, Rage Against the Machine, and Faith No More. Soon after, a strong four-song demo was recorded and accepted for Maverick Records [6].
6. Rage Against the Machine
An American alternative rock group is known for provocative political lyrics, social activism, and a hard-driving sound that incorporates elements of hip-hop and heavy metal.
Zack de la Rocha, Tom Morello, Tim Commerford, and Brad Wilk formed Rage Against the Machine in Los Angeles in the early 1990s.
In 1992, the group self-released a 12-song cassette that resulted in a deal with Epic Records. The eponymous debut album from the band established a distinct style characterized by Morello's innovative guitar work (which sometimes mimicked a deejay's turntable scratching), Wilk's powerful rhythms, and de la Rocha's furious high-pitched rapping. The band's early songs, including "Killing in the Name" focused on police corruption.
Other songs were similarly political in nature, and the group became involved in issues such as former Black Panther and death row convict Mumia Abu-Jamal's appeal for a new trial, Leonard Peltier's quest for release from prison, and the difficulties faced by sweatshop employees in developing nations.
In 1996, the band released its second album, which continued the band's dense musical style and militant lyrics from its debut release, Into the Black. The Battle of Los Angeles (1999) was a hit with audiences as well. After a performance outside the Democratic National Convention in Los Angeles in the summer of 2000, disturbances broke out between audience members and police. In October of that year, de la Rocha announced his departure from the band just prior to the release of Renegades, an eclectic collection of covers by rock and hip-hop artists including Bob Dylan, the Rolling Stones, Afrika Bambaataa, and EPMD. The remaining three members formed Audioslave with former Soundgarden vocalist Chris Cornell and released three successful albums.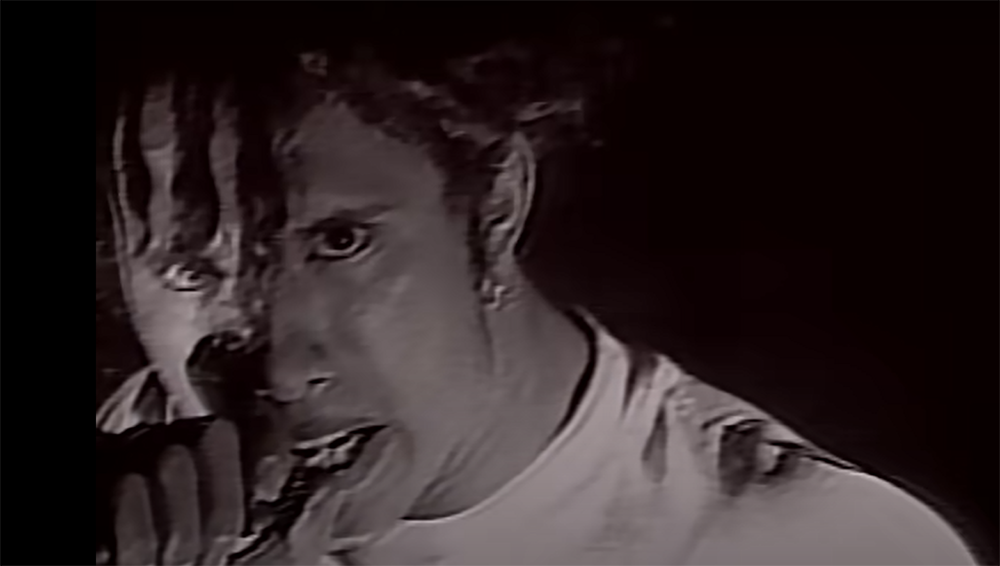 The band's first tour was in 2007, and it reunited again in 2008 for a political concert near the Republican National Convention. In 2009, Rage Against the Machine performed at a protest concert near the World Cup final in South Africa. Rage Against the Machine never formally broke up, but the group's last performance was in 2011, and Morello, Commerford, and Wilk joined with Public Enemy's Chuck D, Cypress Hill's B Real, and turntablist DJ Lord to form Prophets of Rage in 2016. The group's debut album came out the following year [7].
7. System of a Down
System of a Down effectively pushed their socially conscious, politically charged messages into the mosh pits during the turn of the century's nu-metal wave, balancing '80s underground thrash metal with metallic early-'90s alternative rock. The Armenian-American band System of a Down managed to strike this delicate balance between 1990 and 2000 by pushing their leftist, political ideas into the crowd during the rise of progressive metal.
They rose from a cult following to a full-blown movement with the breakout hit Toxicity, which debuted at number one in 2001 and established them at the top of the charts through the early 2000s with a pair of related albums, Mezmerize and Hypnotize.
Soon after, the band took an extended break, dividing into various solo projects while continuing to raise awareness of the Armenian genocide by performing occasionally and maintaining cultural presence via sporadic performances. In 2021, they released their first new song in 15 years, "Protect the Land" b/w "Genocidal Humanoidz" the proceeds of which went to aid victims of the 2020 Nagorno-Karabakh war.
System of a Down is an Armenian-American alternative metal band formed in Los Angeles, California, in the mid-1990s by vocalist Serj Tankian, guitarist Daron Malakian, bassist Shavo Odadjian, and drummer John Dolmayan. They quickly amassed a large following in Los Angeles based on positive word of mouth.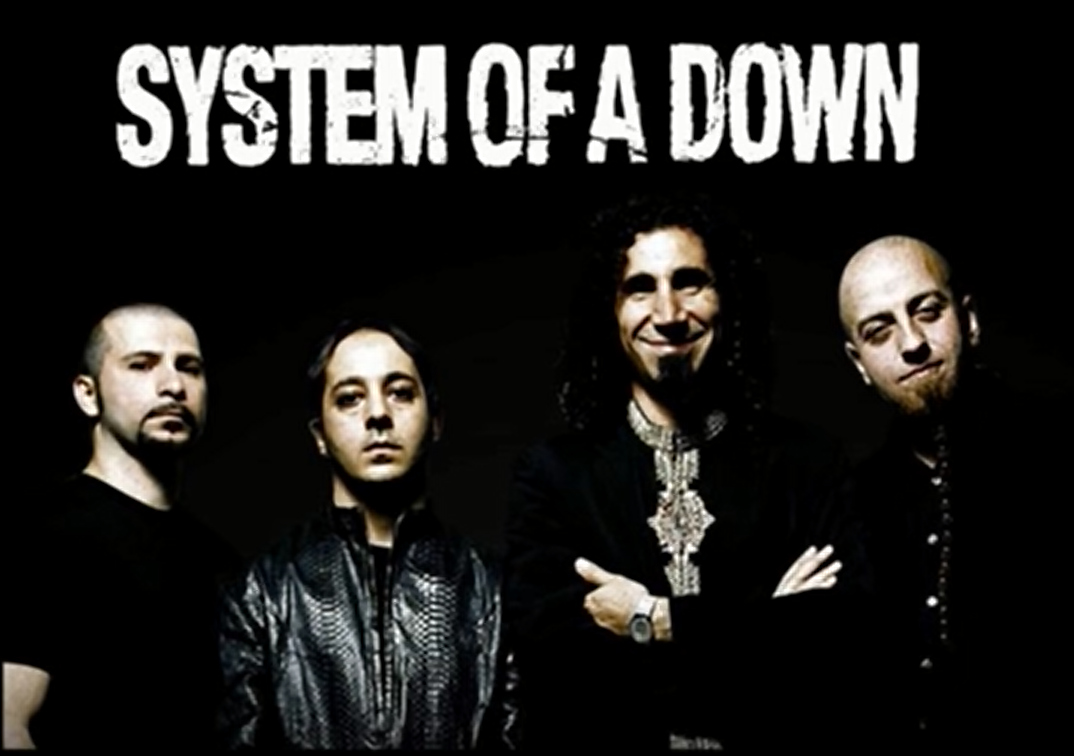 By the end of 1997, the group had inked a deal with American and Columbia Records for distribution. In the summer of 1998, System's eponymous debut was released by American/Columbia, giving them opening spots on both Slayer and Ozzfest tours. Carried by alternative radio hits "Sugar" and "Spiders" System eventually went platinum, leading to Toxicity's September 2001 release. System's second album was their first chart-topper, humiliating the majority of their nu-metal competition and running away with multi-platinum plaudits all over the world.
The record includes the singles "Chop Suey!" and "Aerials" which would become landmarks in the genre and System's defining statement [8].
8. Papa Roach
Papa Roach is an American rock band from El Paso, Texas, formed in 1993. After beginning as hardcore punk and rap-influenced group, the band evolved into a straight-ahead hard rock outfit with strong metal tendencies and a talent for combining uncompromising power with pop ability. Papa Roach was founded in the mid-'90s and released their debut album Infest in 2001, which went triple platinum due to the song "Last Resort" which was inspired by nu-metal and hip-hop music.
The Grammy-nominated band has sold over 20 million albums and outlasted nearly all of its alt-metal counterparts by the time of the release of their ninth and tenth albums, 2017's industrial metal-tinged Crooked Teeth and 2019's Who Do You Trust? The group hasn't slowed down one bit since then, selling several million copies worldwide.
Papa Roach was formed in 1993 by Coby Dick, Jerry Horton, Dave Buckner, and Tobin Esperance. The band began releasing EPs in 1994, including Potatoes for Christmas and Caca Bonita and replaced original bassist Will James with Esperance the next year. In 1996, after replacing the departed Will James with Esperance the previous year, Papa Roach hired a new manager; Old Friends from Young Years became a surprise hit on local radio in 1997.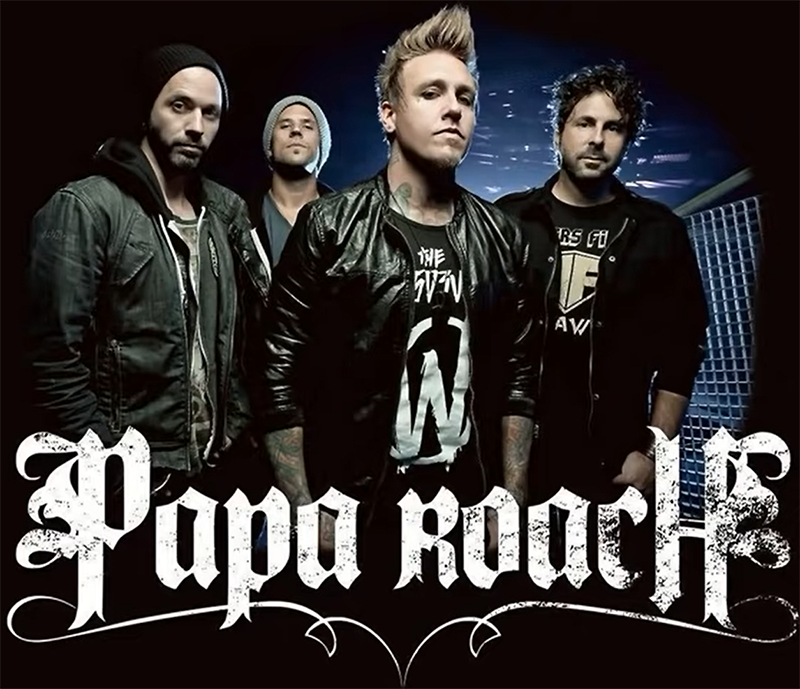 The band's regional success resulted in higher-profile gigs including shows with Suicidal Tendencies, Sevendust, and Powerman 5000, as well as a contract with Dreamworks Records for the release of Papa Roach's second album, Infest, which was released in early 2000.
"Last Resort" an extremely popular song that helped make Papa Roach one of the most popular hard rock bands of the new millennium, led to triple platinum sales. After two years, lead vocalist Coby Dick changed his name to Jacoby Shaddix and released a new album, love/hate/tragedy, in June of 2002. The band's sound had evolved past its rap-rock origins, with the new songs demonstrating a somewhat more mature, melodic, and straightforward hard rock sound. That same summer, on Eminem's Anger Management Tour, however, the group joined hands with other hip-hop acts including Ludacris and Xzibit [9].
9. Limp Bizkit
Limp Bizkit is an American rap-rock band from Jacksonville, Florida. Its lineup is composed of Fred Durst (vocals), Sam Rivers (bass, backing vocals), John Otto (drums, percussion), DJ Lethal (turntables), and Wes Borland (guitars, vocals). The band's sound is characterized by Durst's furious vocal performance and Borland's experimental audio experimentation. Limp Bizkit's live performances are enhanced by the band's distinctive visual look, which includes face and body paint, masks, and uniforms. The group has been nominated for three Grammy Awards and has sold 40 million copies worldwide.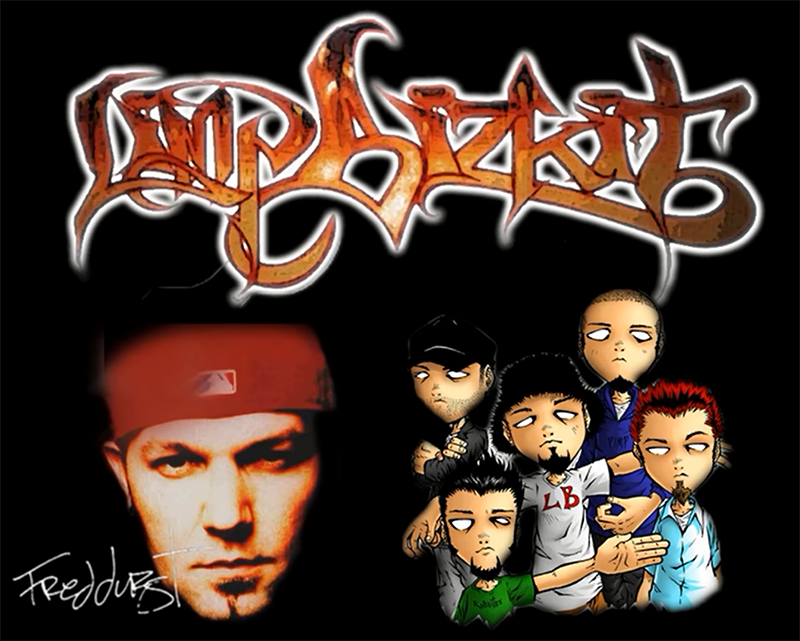 Limp Bizkit was formed in 1994 and rose to fame in the Jacksonville underground music scene in the late 1990s when it joined Flip Records, an Interscope subsidiary that released the band's debut record, Three Dollar Bill, Y'all (1997). The band's second and third studio albums, Significant Other (1999) and Chocolate Starfish and the Hot Dog Flavored Water (2000), both earned respectable commercial success, but their Woodstock '99 and 2001 Big Day Out appearances were marred by controversy.
After leaving in 2001, Borland departed the group, but Durst, Rivers, Otto, and Lethal continued to record and tour with Mike Smith as a guitarist. Following the release of Results May Vary (2003), which was produced by Durst, Rivers, Lethal, and drummer Sammy Siegler, Borland returned to the band.
The band reunited with Borland on guitar and began touring in 2009, culminating with the album Gold Cobra (2011), after which it departed from Interscope and joined Cash Money Records; shortly afterward, DJ Lethal left the group, only to return in 2018. Following several years of teasing an unknown title Stampede of the Disco Elephants, the band released its sixth studio album Still Sucks on October 31, 2021 [10].
FAQ
1. Why is it called nu metal?
Nu-metal is a unique form of metal that differs from most others. It incorporates heavy guitars and shrieks with elements from other genres such as rap/hip hop, funk, industrial, and grunge. Furthermore, the guitars are often heavily downtuned with a DJ, rapper, sampling, and electronic effects from the DJ all present. Slipknot (early) is one of the most famous examples of nu-metal bands.
Korn, Linkin Park, Limp Bizkit, System of A Down, and P.O.D are other well-known artists who released music during this time period. It was coined by Ross Robinson while working with and producing prominent groups such as Korn and Slipknot to designate a new age of that particular genre that evolved out of alternative metal [11].
2. What is considered nu metal?
Nu metal and related genres such as rap metal combined elements of traditional heavy metal instruments with hip-hop traditions such as rapped lyrics and "turntablist" moves.
Although nu metal was rooted in rap metal's foundation of rock and rapping, it emphasized some of the more aggressive features of its musical predecessors. Nu metal songs were characterized by intense and angry lyrics, off-pitch guitars, and heavily amplified rhythms. The bands Korn, Limp Bizkit, Slipknot, the Deftones, Evanescence, and Linkin Park are among the most well-known artists who made up the genre. Ross Robinson is frequently acknowledged as having helped to introduce nu metal into the mainstream by providing assistance to bands like Korn [12].
3. Who was the first nu metal band?
The popularity of nu metal is largely attributed to the band Korn, who released its debut album, Korn, in 1994, launching a new wave of heavy metal music [13].
4. Is there any good nu metal?
Nu metal was criticized as a poorly executed fusion of rap and rock, but it is now often recognized as an important stepping-stone to the evolution of hard rock music.
Korn's debut album laid down the framework for nu metal by featuring down-tuned guitars, rapped vocals, and hip-hop influences. The album went platinum in less than a year, and when other nu metal bands began emerging with similar sounds, the genre took off.
While nu metal is often criticized for its poor execution, some believe that the genre was important in shaping modern hard rock music. Bands like Korn and Slipknot helped to redefine heavy metal, paving the way for more innovative sounds in the future. As such, nu metal is not without its merits.
5. Who is the biggest nu metal band?
One of the biggest nu metal bands is Linkin Park. They were formed in 1996 and have released six albums. Their most popular album is Meteora, which was released in 2003. It has been certified diamond by the RIAA.
Another big nu metal band is Limp Bizkit. They were also formed in 1996 and have released five albums. Their most popular album is Chocolate Starfish and the Hot Dog Flavored Water, which was released in 2000. It has been certified multi-platinum by the RIAA.
There are many other nu metal bands out there, but these two are some of the biggest and most well-known ones. If you're interested in checking them out, be sure to give their music a listen! You might just find yourself becoming a huge fan.
6. Is nu metal still alive?
Yes, nu metal is still alive and well. While it's not as popular as it once was, there are still a lot of bands playing the genre. If you're interested in hearing some modern nu metal, be sure to check out bands like Asking Alexandria, Bullet for My Valentine, and Deftones. They're sure to get your headbanging!
7. Is Rob Zombie nu metal?
No, industrial metal and groove metal are the main genres of Rob Zombie band. However, nu metal was influenced by both genres [14].
8. Is KoRn death metal?
Korn is a nu-metal band from Bakersfield, California. The group is notable for creating the nu metal genre and popularizing it [15].
9. Is Slipknot a nu metal?
Slipknot, on the other hand, has never seemed to fit into that mold. Sure, their ground-breaking debut album hit the market at the same time as nu-metal was becoming popular, but they were a lot more than that.
10. Is Marilyn Manson nu-metal?
He has had a few instances of incorporating Nu Metal into his music (check out the "Golden Age of Grotesque" album), but viewing the entire body of work would suggest a "No". [16].
11. Is Chevelle nu metal?
Chevelle has been labeled as hard rock, alternative metal, post-grunge, alternative rock, nu metal, and indie rock. The band's debut album Point #1 has been characterized as indie rock. The band's best-known albums are Wonder What's Next and This Type of Thinking (Could Do Us In), both of which have been labeled as nu metal [17].
12. What genre is Stone Sour?
The band Stone Sour was formed in Des Moines, Iowa, in 1992. It is mostly a rock band with synthpop [18].
13. What kind of metal is Cannibal Corpse?
The legendary band Cannibal Corpse is still at the forefront of the highly influential Florida death metal scene, and they continue to play in that style while also inspiring a slew of new artists [19].
14. Did Sepultura invent nu metal?
In 1996, Sepultura's Roots was released, and it is credited with establishing nu metal as a genre. Korn's self-titled debut album inspired Roots, which exhibited nu metal elements that were highly influential to the style. When bands like Coal Chamber, Limp Bizkit, and Papa Roach debuted their own albums in 1997, few artists were performing nu metal. MTV's attention and Ozzy Osbourne's 1995 introduction of Ozzfest helped to launch many nu metal acts' careers, including Limp Bizkit in 1998 [20].
Useful Video: How to make Nu Metal

References:
https://www.masterclass.com/articles/nu-metal-guide#what-is-nu-metal
https://www.allmusic.com/artist/linkin-park-mn0000289599/biography
https://simple.wikipedia.org/wiki/Korn
https://www.allmusic.com/artist/evanescence-mn0000787428/biography
https://en.wikipedia.org/wiki/P.O.D.
https://www.allmusic.com/artist/deftones-mn0000813946/biography
https://www.britannica.com/topic/Rage-Against-the-Machine
https://www.allmusic.com/artist/system-of-a-down-mn0000005501/biography
https://www.allmusic.com/artist/papa-roach-mn0000007731/biography
https://en.wikipedia.org/wiki/Limp_Bizkit
https://www.quora.com/Why-is-nu-metal-called-nu-metal-Is-it-literally-in-the-name-because-it-was-a-new-style-of-metal-or-is-there-another-reason
https://www.britannica.com/art/nu-metal
https://www.masterclass.com/articles/nu-metal-guide
https://www.reddit.com/r/numetal/comments/nv7i58/is_rob_zombie_nu_metal/
https://en.wikipedia.org/wiki/Korn
https://www.reddit.com/r/numetal/comments/gz8rnv/can_marilyn_manson_be_considered_new_metal/
https://en.wikipedia.org/wiki/Chevelle_(band)
https://en.wikipedia.org/wiki/Stone_Sour
https://www.reddit.com/r/Metal/comments/pwsi1/why_do_a_lot_of_metal_heads_hate_cannibal_corpse/
https://en.wikipedia.org/wiki/Nu_metal