Welcome to all Slipknot fans, old and new! Have you ever heard the famous metal band's sound blasting through your speakers and wondered just how many there are in this group that has taken MTV by storm? Many may think that these masked performers are a one-man show but the truth is so much more interesting. Let us explore how many people make up Slipknot and discover why they need such a diverse team of talented individuals to create their unique brand of music.
History and Development of Band
Slipknot, originally formed in Des Moines, in 1995, is a unique assemblage of musicians, each contributing distinct elements to the band's signature sound. This multiple Grammy-nominated band didn't shoot to fame overnight; it was a journey marked by relentless effort, evolution, and a steadfast commitment to pushing musical boundaries. [1] Let's delve deeper into the dynamic ensemble that constitutes Slipknot and its individual roles in shaping the raw, aggressive, and deeply layered sound for which the band is renowned.
Formation
The formation of Slipknot is a fascinating tale of musical exploration and transformation. Originally, the band started as a trio, featuring percussionist Shawn Crahan, drummer Joey Jordison, and bassist Paul Gray. They initiated the signature style of Slipknot, experimenting with unconventional instruments and aggressive, thrashing rhythms.
Over time, the band expanded, with new members bringing their own unique musical talents. Corey Taylor joined as the lead vocalist, his guttural screams and melodic singing adding an extra dimension to the Slipknot sound. Guitarists Jim Root and Mick Thomson brought the heavy, churning guitar riffs, while Sid Wilson and Craig Jones provided the eerie electronics and samples. The band's lineup has undergone several changes over the years, but each member has left a distinctive mark on the Slipknot sound.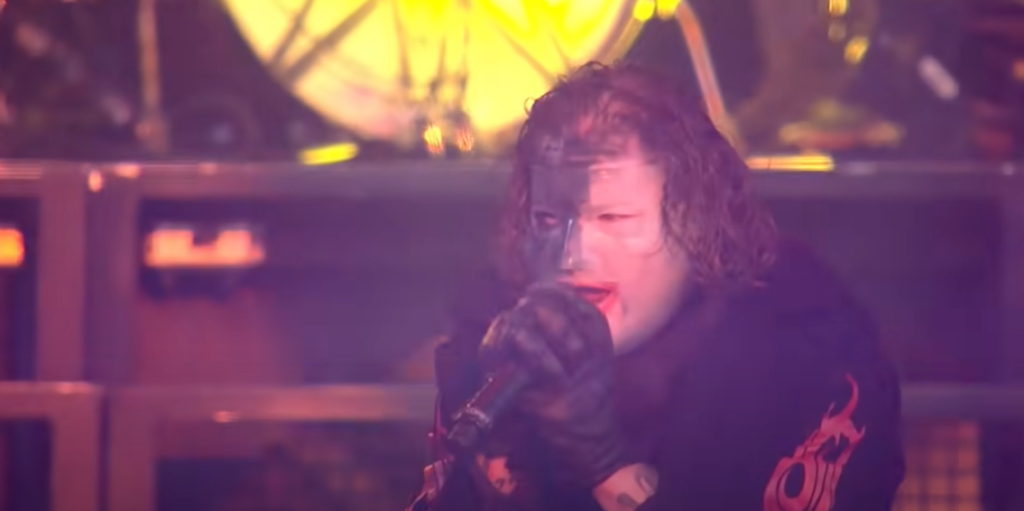 Demo recording and beginnings (1995–1998)
Slipknot's journey into recording began in late 1995, with the band self-funding a mix of their songs, loosely referred to as their demo. The recording allowed them to explore their unique sound further and understand how their music translated into a recorded format. Their initial tracks were raw, uncompromising, and filled with the energy that would become synonymous with Slipknot. This demo, while not officially released, began circulating in the local music scene and helped establish the band's reputation as an act not to be ignored.
They independently released their inaugural demo, titled "Mate. Feed. Kill. Repeat.", in 1996, on Halloween, which began gaining traction and catching the attention of several record labels. The period from 1995 to 1998 served as formative years for the band, helping them refine their sound, gain confidence, and set the stage for the explosive success that was about to come.
The early 2000s
The early 2000s was a pivotal period for Slipknot, marked by major commercial success and critical acclaim. Their journey began with the launch of their eponymous first album in 1999, which garnered immense success and solidified their presence as a dominant force in the heavy metal genre. The album was noted for its aggressive style, raw energy and innovative approach to metal music, and it resonated with fans around the world.
In 2001, they followed up with 'Iowa', an album darker and even more intense than their debut. 'Iowa' further solidified their reputation, and attracted a wider audience. [2] The band toured extensively during this period, their live performances becoming notorious for their high energy and the band members' distinctive masked personas.
These years were not without their challenges, including line-up changes and internal conflicts. However, these difficulties did not stop them from experimenting with their sound and pushing the boundaries of their music. This period in their history is often regarded as the 'golden era' of Slipknot, a time when they truly came into their own as a band.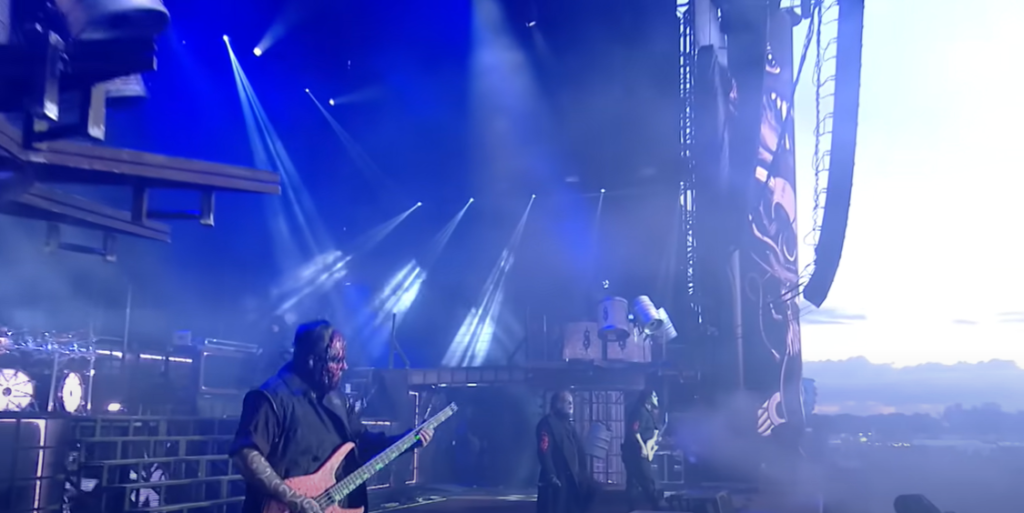 2010-2020
The decade from 2010 to 2020 was a transformative one for Slipknot. The period began with the launch of their fourth studio album, 'All Hope Is Gone', reaching the top spot on the Billboard 200 chart. This album saw the band further broadening their musical scope, incorporating elements of thrash metal and hard rock into their signature sound. Despite the tumultuous departure of drummer Joey Jordison in 2013, the band continued to evolve, demonstrating their resilience and dedication to their craft.
Slipknot then took a brief hiatus, regrouping with new members and returning stronger than ever with their 2019 album, 'We Are Not Your Kind'. This was a departure from their previous work, with a focus on more experimental and atmospheric sounds.
2021-present
Continuing their journey in 2021, Slipknot shows no signs of slowing down. The band released the stand-alone single 'All Out Life' in 2018, and fans eagerly anticipate more new music. In addition to their work in the studio, Slipknot continues to command the stage with their electrifying live performances. Their concert tours remain a testament to their status as one of the most influential and enduring acts in heavy metal.
Despite the various challenges they have faced, including lineup changes and personal loss, Slipknot has managed to stay true to their artistic vision. Their music continues to evolve, encompassing a wide range of styles and influences while maintaining the raw power and intensity that first propelled them to fame.
As they move forward, the members of Slipknot continue to inspire a new generation of musicians with their innovative and uncompromising approach to heavy metal music. Their enduring influence can be felt throughout the genre, proof of their significant contribution to the music industry over the past decades.
In many ways, the story of Slipknot is a testament to the power of creativity, resilience, and raw, unfiltered expression. From their unconventional origins to their rise to global stardom, the band has never been afraid to push boundaries or challenge expectations. Their journey serves as a powerful reminder of the transformative power of music, and the enduring impact of a band that refuses to be defined by convention.
The start of 2021 saw Slipknot teasing new music, with the release of their first single in three years, 'Snuff'. Both fans and critics greeted the song with widespread acclaim. It was complemented by a compelling video, showcasing the band's ongoing dedication to experimentation and innovation. In April 2021, Slipknot announced their return to the world stage with the Knotfest Roadshow tour, set to kick off in late summer. The tour is scheduled to reach cities across North America, Europe and Australia – a testament to the band's global influence.
Later that month, they introduced the first full-length album since 2019, titled 'We Are Not Your Kind'. This album showcased Slipknot's signature sound while incorporating a range of influences and styles.
Slipknot has also continued to create music videos for their new songs, including 'Nero Forte' and 'Birth of the Cruel'. These videos have been praised for their creative visual style and for further expanding the band's aesthetic universe.
As Slipknot continues to shape the metal landscape, it is clear that their rise to fame is far from over. With their commitment to innovation and creativity, they remain one of the most influential heavy metal bands in the world – a testament to their enduring power and relevance.
This decade has seen Slipknot grow and evolve in exciting new ways, and the future looks even brighter for this iconic metal band. With an upcoming tour and more music on the horizon, 2021 promises to be another milestone year for these masked emperors of heavy metal.
Artistry
Musical style and Lyrics
Slipknot's musical style is a unique amalgamation of aggressive energy and intricate melody, setting them apart in the heavy metal genre. Their music is distinguished by its experimental nature, frequently incorporating unconventional instruments like custom percussion, turntables, and samples. Slipknot's lyrical content often explores themes of darkness, pain, and existential angst, delivering a cathartic experience for listeners. Their lyrics, penned primarily by vocalist Corey Taylor, provide profound insight into the human condition, resonating with fans worldwide. The band's artistry is further emphasized through their powerful live performances, characterized by chaotic energy, elaborate stage setups, and their iconic masked personas.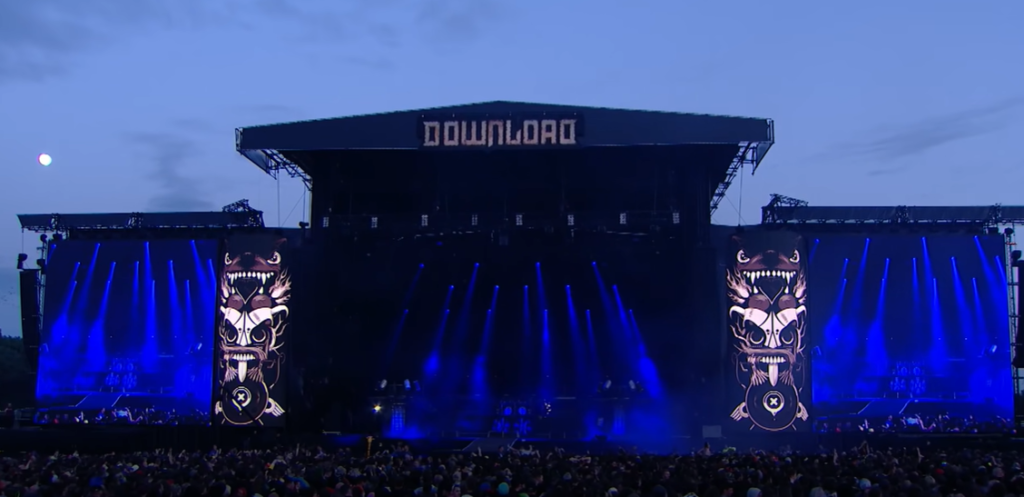 Stage performances
Slipknot's stage performances are renowned for their high-energy and theatrical nature, which set them apart from other bands in the heavy metal genre. Their shows are a spectacle of chaos and catharsis, combining aggressive music, elaborate stage setups, and a genuine passion for performance. Each member wears a unique, individually designed mask, a trademark of the band that adds a layer of mystery and intrigue to their image.
On stage, the band harnesses their collective energy, feeding off the crowd and each other to create a visceral and immersive experience for their audience. From pyrotechnics and percussion barrels to crowd-surfing drum kits, their concerts are a sensory assault that leaves an indelible impression. The band's dedication to delivering an unforgettable live show has cemented their reputation as one of the most compelling live acts in heavy metal.
Image and identities
Slipknot's image and identities are as integral to their art as their music. The band is known for their unique aesthetics, particularly their use of masks and jumpsuits. Each member of the band adorns a distinct mask that often reflects their individual personalities or inner demons. These masks, which evolve with each album cycle, are more than just props; they are symbolic representations of the band's ethos, adding an extra layer of intrigue and mystique to their identity.
The members of Slipknot also wear matching jumpsuits, a nod to their blue-collar roots in Des Moines, Iowa. This unity in attire reinforces the concept of the collective over the individual, emphasizing the band's identity as a single entity rather than a group of separate individuals. Together, their masks and jumpsuits create a powerful visual identity that sets them apart in the music industry, reaffirming their position as a band dedicated to challenging conventions and pushing boundaries.
Discography and Awards
Slipknot's discography spans six studio albums, two live albums, and a host of singles and music videos. Their debut album 'Slipknot', released in 1999, was a commercial success and set the stage for their unique blend of nu-metal and alternative metal. This was followed by 'Iowa' in 2001, 'Vol. 3: (The Subliminal Verses)' in 2004, 'All Hope Is Gone' in 2008, '.5: The Gray Chapter' in 2014, and 'We Are Not Your Kind' in 2019. Each of these albums encapsulates the band's evolution, both musically and thematically.
Over the years, Slipknot has received numerous accolades for its contributions to heavy metal music. They have been nominated for ten Grammy Awards, winning Best Metal Performance for 'Before I Forget' in 2006. In addition to their Grammy recognition, they have received several awards from music publications, including Kerrang! and Revolver. The band's dedication to pushing the boundaries of the genre and their profound impact on the heavy metal landscape have solidified their legacy as one of the most influential bands of their generation.
List of Members of the Band
Slipknot is composed of a diverse set of musicians, each bringing their unique talent and energy to the group. Over the years, the band's lineup has seen a few changes with some members leaving and others joining. As of now, the band consists of:
Corey Taylor – Lead Vocals
Shawn Crahan – Percussion, Backing Vocals
Craig Jones – Samples, Media, Keyboards
Mick Thomson – Guitars
Sid Wilson – Turntables, Keyboards
Jim Root – Guitars
Alessandro Venturella – Bass
Jay Weinberg – Drums
Former members include:
Paul Gray-Bass (deceased)
Joey Jordison – Drums
Chris Fehn – Percussion, Backing Vocals.
Lead vocalist Corey Taylor is renowned for his powerful and emotive lyrics, while percussionist Shawn Crahan brings an innovative approach to texture and dynamics to their music. Craig Jones adds complexity to the band's soundscapes with creative samples and multimedia elements, while Mick Thomson and Jim Root provide an aggressive backbone with their heavy guitar riffs. Bassist Alessandro Venturella adds depth to the mix with his dynamic grooves, while Sid Wilson and Jay Weinberg round out the band's sound with their turntable wizardry and drumming prowess, respectively. Together, these members create a powerful collective energy that has become Slipknot's trademark.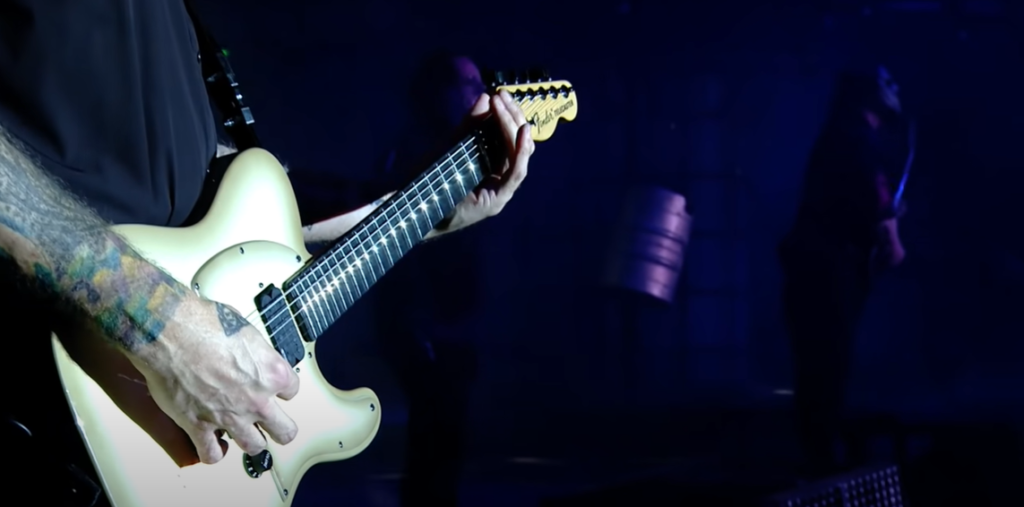 Who were the original members of Slipknot?
The original members of Slipknot were a collective of musicians who came together in Des Moines, Iowa. This initial lineup included Anders Colsefni, Shawn Crahan, bassist Paul Gray, Donnie Steele, and Joey Jordison. Over time, the band transitioned, with Corey Taylor replacing Colsefni as the lead vocalist and additional musicians joining the ranks. Despite changes and adversity over the years, the band has stayed true to its original vision, creating music that pushes boundaries while remaining deeply personal.
What are the Slipknot masks?
The masks worn by Slipknot are not just an aesthetic choice; they are an integral part of the band's identity. Each member of the band wears a unique mask that often changes with each new album, reflecting their personal journey and the evolution of the band. The masks are intended to eliminate the individuality of the members and present the band as a unified entity. They serve as a veil, allowing the members to fully express themselves without the constraints of their personal identities, creating a more immersive experience for the audience. From Corey Taylor's evolving masks that have ranged from a dreadlocked clown to a face with zipped-up lips, to Shawn Crahan's iconic clown mask, each one holds deep significance to the member and adds a distinctive element to their performances.
Frequently Asked Questions
Why does Slipknot have 9 members?
Slipknot is known for its unique ensemble setup, with nine members contributing to its distinctive sound. The reason for such a large lineup stems from the band's desire to create a comprehensive and layered musical experience that transcends traditional band structures. Each member brings a specialized skill set, allowing for a rich blending of vocals, guitars, percussion, and turntable effects. This setup also facilitates the band's chaotic, energetic live performances, where each member contributes to a unified yet complex spectacle. The diversity and number of the band members underscore Slipknot's commitment to pushing the boundaries of heavy metal music.
Is Slipknot bigger than Korn?
Both Slipknot and Korn are immensely popular within the heavy metal genre and have had a significant impact on the music industry. However, comparing the size of the two bands is subjective and depends on the metrics used. If we consider album sales, both bands have had multiple platinum records. As for the fan base, it varies geographically. In terms of influence, both have contributed significantly to the evolution of the genre. Therefore, it would be inaccurate to definitively state that one band is bigger than the other. They each have their unique style, signature sound, and dedicated fan bases, making them both giants in the world of heavy metal.
Who is number 0 in Slipknot?
Number 0 in Slipknot is Sid Wilson, who operates the turntables and keyboards. Sid Wilson, also known as DJ Starscream, is known for his energetic and often unpredictable onstage behavior, which adds an extra level of intensity to Slipknot's performances. His unique skill set contributes to the band's signature sound, blending elements of metal with more experimental, electronic influences.
What are Slipknot fans called?
Slipknot fans are passionately referred to as "Maggots". The term originated from the band members themselves and has since been embraced by their fanbase. It represents the dedication and fervor of Slipknot's listeners, as well as their affinity for the hard-hitting, boundary-pushing music the band produces. The moniker "Maggots" is a testament to the deep connection between the band and their fans, symbolizing their shared values and collective identity.
Why is Slipknot called Slipknot?
The name "Slipknot" is derived from a song title from the band's demo album. The members felt that the term encapsulated their music's chaotic, intertwined nature, much like the complexity of a physical slipknot. Additionally, the name signifies a sense of commitment and bond among the members, as a knot often represents connection and unity. The name 'Slipknot' signifies the band's collective ethos, reflecting their intense, unyielding sound and their shared dedication to creating music that pushes boundaries.
Useful Video: ELDERS REACT TO SLIPKNOT
Conclusion
It's obvious that Slipknot is one of the most popular bands in modern heavy metal. With a dynamic lineup, intense live performances, and an iconic image, they have made a huge impact on music fans around the world. While there have been some lineup changes since their debut album back in 1999, their fanbase has only grown and become more dedicated with each passing year. Whether you are a fan of their abrasive sound or just appreciate the band for how influential they are to heavy metal as a whole, there is no denying that Slipknot's unique style and relentless energy make them one of the most beloved bands of all time.
References:
https://www.allmusic.com/artist/slipknot-mn0000750742/biography
https://www.loudersound.com/features/slipknot-everything-you-need-to-know